On Saturday the 6th March we set off on a family adventure. We had kindly been gifted a copy of the Hertford version of the murder mystery themed treasure trail by Treasure Trails UK.
The trail promised to provide a captivating challenge that combined mind-twisting clues and fascinating stories for anyone with a sense of adventure, the trail would take us exploring through our very own town and promised to be great for familes and therefore ticked all the boxes. We were excited.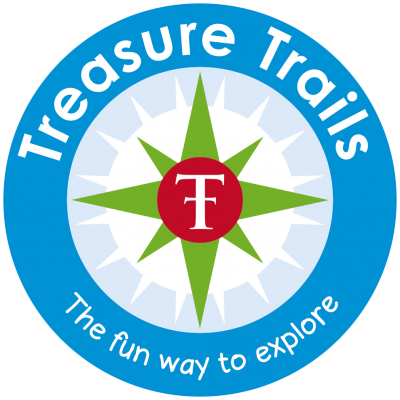 The promise of 2 hours screen free, whilst enjoying a covid secure activity, within our local area was super appealing and so off we set.
The trail even tells you exactly where you can park (for FREE) and walks you through your adventure step by step with easy to follow instructions.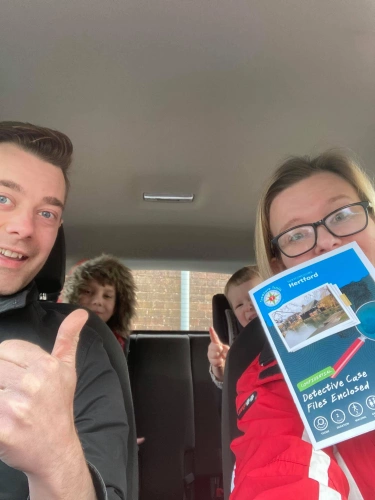 We started on the carpark at marshgate drive (just passed The Mill House) and then turned left at the scout hut to follow the path up the river. We were immeadiately off to a good start because we never walk that way. We are creatures of habit and have our own set route into town and to break that habit and take a different route along the river was invigorating taking in sites we hadn't noticed before.
The trail takes you on a 2 hour exploration through Hertford, encompassing river side walks, Folly Island, Maidenhead Street, Fore Street, The Castle grounds, the theatre, the war memorial, the vaults and more as you crack the clues, to narrow down your list of culprits.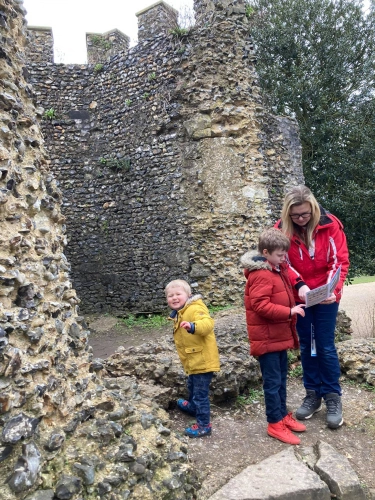 Now I do have to be careful what I say about the trail as I don't want to share any spoilers so instead I will just include some of our top tips.
The trail is a little tricky and is therefore better suited to older children. We have a 7 and 2 year old however and really enjoyed the trail as a family, obviously there were some clues that went over their heads but we all still enjoyed the activity and spending time together as a family during a different activity.
Make sure you bring a pencil with you.
Why not bring some food for the ducks with you too and be sure to grab some refreshments enroute. We stopped for hot chocolates and sausage rolls at The Rocking Horse outside The Old Barge Pub and then fed the ducks there too.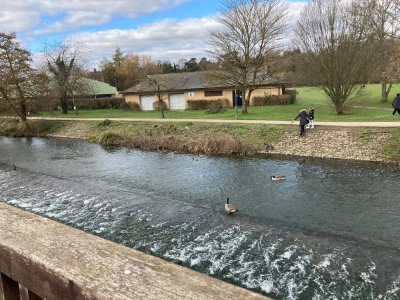 On clue 13 you need to look up at the vaults, for safety and ease we would recommend crossing the road and standing by Sage Ward estate agents as its much easier to look up and not risk stepping in the road that way.
The trail is quite long (2 hours) so younger children may become tired half way through, either stop for refreshments as we did, or a quick play in the park or you could break the trail up into two and return another day to complete the second half. We managed the whole thing in 2.5 hours (including stopping).
What we loved most about the trail (as well as being out in the fresh air and screen free) was we discovered new routes and new facts about the history of our town that we didn't know. As someone who spends most of her days in Hertford Town, promoting local attractions, these was no mean feat and impressed me. The Trail had been throughly well designed and thought through. We loved it.
I would add that having children is not a prerequisite for taking part in this trail, it would work equally well with just adults or teenagers.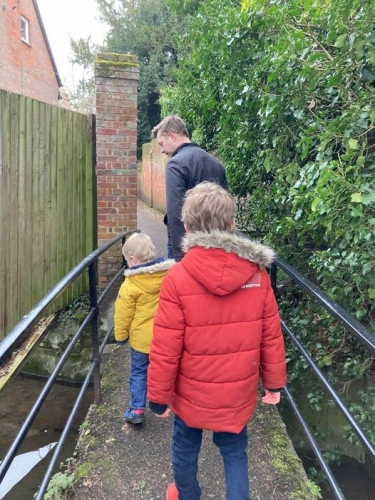 Treasure Trails UK also do a trail for another of our local towns, Ware, this one is slightly shorter and is next on our list to try.
Treasure Trails UK have kindly gifted us 5 trails giveaway in our competition launching this weekend so keep an eye out for that. As we approach Easter where the majority of attractions remain closed and we are encouraged to stay local, I would throughly recommend Treasure Trails UK to get you and your family out in the fresh air with a new sense of purpose exploring new things in our local town, good honest family fun and not a screen in sight! Trails cost £9.99 and you can either request a physical copy or an instant download.
For more information on the Hertford Treasure Trail click here.
Thanks for Reading
Kayleigh & The Boys
XxxX