Lee Valley Boat Centre- Good wholesome fun for the whole family
We've been meaning to get round to doing this one for a while , this wasn't our first visit to Lee Valley Boat Centre, but is was our first visit post covid and the first visit with our youngest (4).
Lee Valley Boat Centre is only around a 10-15 minute drive from Hertford and for hourly hour boats it isnt possible to prebook. On our visit day this was no problem at all as there was absolutely no queue so we were able to just walk on.
There are several different options for boats, you can go for pedalo, we did this once (never again!- my legs!!) but we always go for an electric boat for 4 people which costs £25 for an hour. You can also book for 1.5 hours if you like. Under 16's are kitted out with life jackets and its a good idea to use the provided toilet before you get on the boat! You have to leave a deposit before hire too (although you get that back in our case the deposit would have been £30).
It may seem daunting but actually its pretty simple, turn the boat one and stick to the right, after 30 minutes there is a sign which tells you to turn back so that you are back at the boat centre for the time your one hour is up.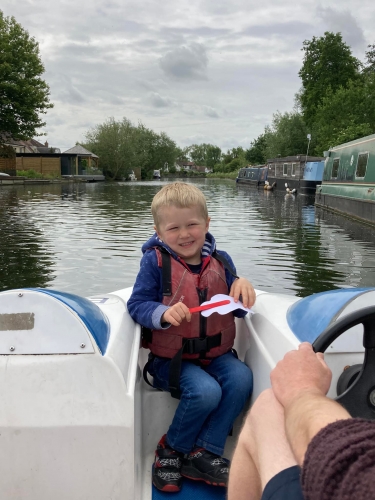 The whole thing really is rather pleasant and dare and i say it easy, the kids were mesmerised by the passing wildlife, we took wildlife friendly duck food with us and we loved feeding the ducks and geese, we saw baby coots and geese too. We enjoyed seeing all the lovely houses and waving to other boats passing, and the people who live on the narrow boats were very pleasant too waving to the children and wishing us a good morning. The time flew and i wished we had asked for 90 minutes instead of an hour by the end of it.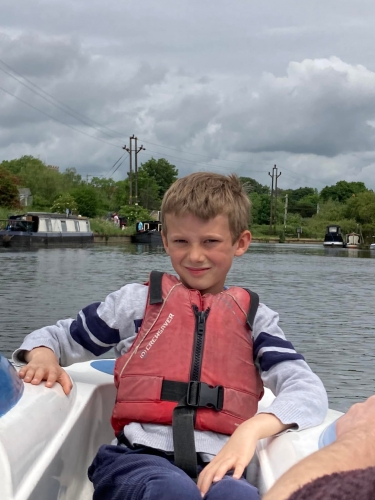 Once we had returned the boat, handed back our life jackets, had a quick wee and got our deposit back we were ready to continue our day.
There is a pub just opposite the boat centre which has a large beer garden that is well worth a visit, but in our case we had pre prepared and brought a picnic with us which we enjoyed nearby. There is also a cafe on site and an ice cream van (peak periods). The whole site is a nature reserve so we enjoyed a little stoll before grabbing an ice cream and heading back.
It really was a lovely lovely few hours and one we already have plans to repeat.
You can hire full day boats by prebooking them on the lee valley boat centre webpage.
Thanks for reading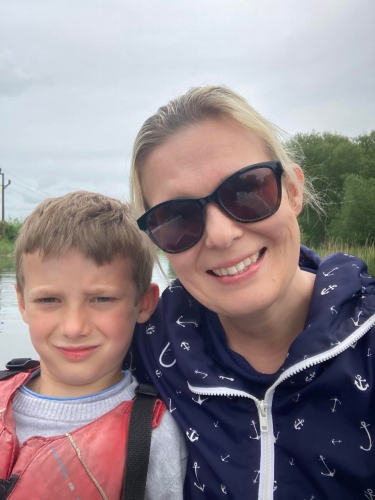 Kayleigh & The Boys
Xxxx