Recently we visited Aldenham Country Park for their Magical farm and Santas grotto (you can read our review here)
We had an amazing time whilst there and fell in love with the place, however we ran out of time to do the 100 Aker Wood Trail and so returned 6 days later to complete it (with another trip to the farm for good measure).
We are huge fans of similar trails in Essex (The Gruffalo Trail & The stickman Trail ) and so were very keen to see what 100 Aker woods had to offer.
100 Aker Wood was created by Hertfordshire County Council, Blue Peter and Buena Vista.
Aldenham country park is located in Elstree and around 40 minutes from Hertford by car.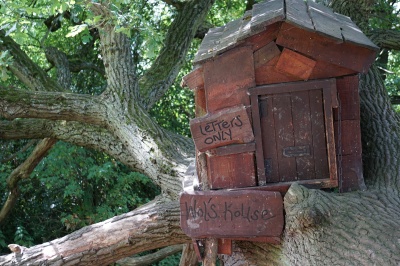 Due to the recent weather the trail was , during our visit, very muddy but that only enhanced the fun for my little ones. The trail is circular and would take around 30 minutes with little ones ( we let my nearly 2 year old wander freely) with time to explore the various houses and habitats. The concept is very simple but perfectly fits with the well known Winnie the Pooh stories. You can play "Pooh Sticks" at Pooh Bridge, get inside Eeyore's Gloomy Place, post a letter and even make it all the way to the North Pole!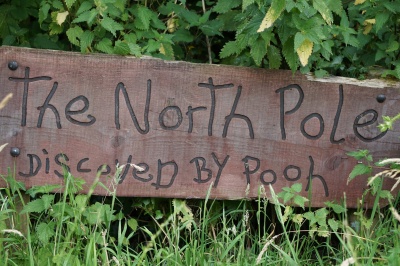 Its perfect to stretch those little legs and you can also extend your stay by having a picnic in the clearly marked "nice for Piknics " place or even better bring a winnie the pooh book with you to enjoy at various points to bring the story to life.
100 Aker woods is the perfect opportunity to spark those imaginations in our little people and get them enjoying the outdoors. At the weekends, you may even find Winnie The Pooh himself walking around the general park or on the Farm!