We have been members at Willows activity farm for over 5 years visiting hundreds of times over this period (in fact my youngest's first day trip at age 5 days was to Willows Activity Farm!!)
Any recent visitors would have noticed that there has been a lot of work happening in The Woolley Jumpers indoor Play Barn. After listening to members they decided to not only refurbish the dining and toilets in this area but to totally revolutionise it!
We were invited along to an exclusive preview of the new Mrs Rabbits kitchen with two hungry boys and a mummy desperate for cake!
We were greeted at the customer service windows by one of the management team who was clearly as excited to show off the new facilities as we were to sample them.
Like everything Willows does, the theming is spot on. You could truly believe that you had immersed yourself into Mrs Rabbit's Burrow as you enter the restaurant.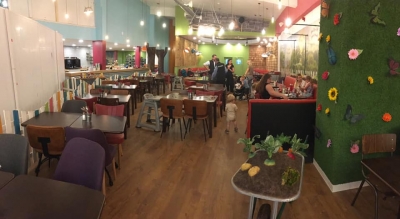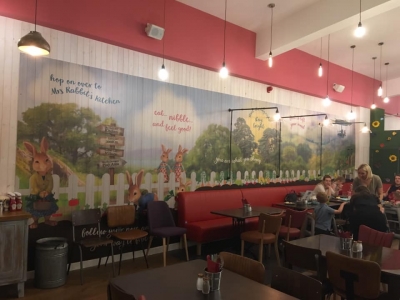 We were shown to our table which was right by the "fresh produce" mock allotments (which my 1 year old was fascinated with), unlike the old system where you queue pay for and then collect your food (which did used to be a little chaotic in peak times), now you chose from the extensive menu (including breakfast, brunch and kids menu, in addition to the main menu). Give your table number at the desk and place your order. You can then take a seat and wait for it to be delivered to the table. There are high chairs and booster cushions available for children.
Perhaps most impressively of all Mrs Rabbits Kitchen caters for a whole range of dietary needs including Vegan and Gluten free and many more.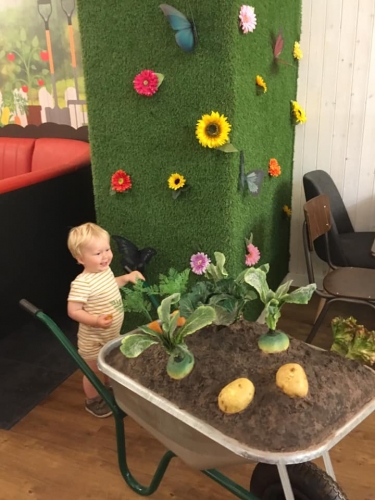 This seems to be a much calmer way to order your food that the previous system. And even though they operate a "fridge to fork" system meaning the food is cooked freshly, they aim to have it to your table within 20 minutes.
Although still overlooking the soft play, this area is fenced off from the soft play.
Our food was absolutely delicious and staff very friendly and helpful.
The food got a huge thumbs up from all of us, and was reasonably priced. The Mrs Rabbits Strawberry cheesecake tart was AMAZING!!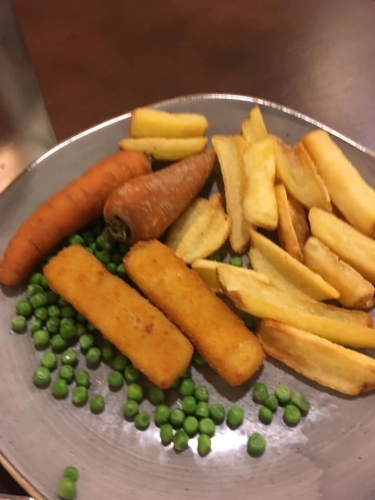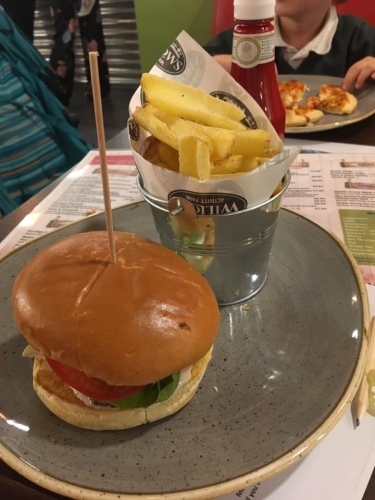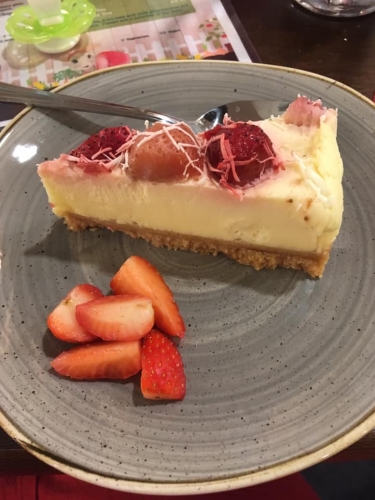 Next to Mrs Rabbits Kitchen is a café style counter service area, with comfy seats which truly is an upgrade from the previous bench seating and allows customers to still be able to grab a quick snack or coffee without having a sit down meal.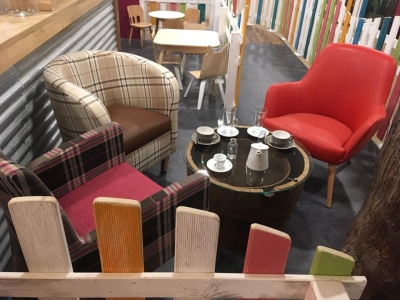 Of course the Burrows restaurant is still open which serves counter service meals and there are various snack kiosks around the farm .
We had an absolute ball last night! Thank you so much for having us and feeding us Willows! We cant wait to come back.
You can find out more information about visiting Willows Activity Farm here.
Their next event is the "The Summer Spectacular " which you can find details of here. Why not pay a visit to Mrs Rabbits Kitchen whilst you are there! Its opens on Monday 1st July.
Thanks for reading
Kayleigh & The Boys XxX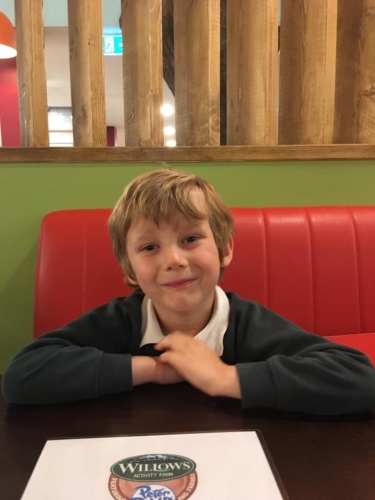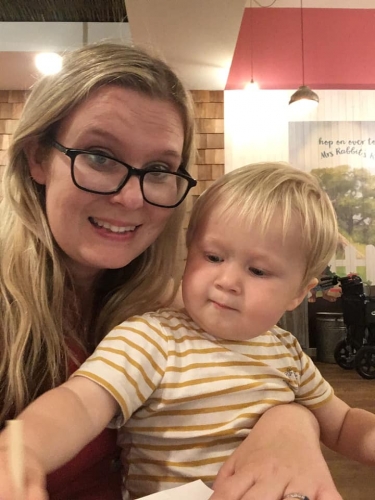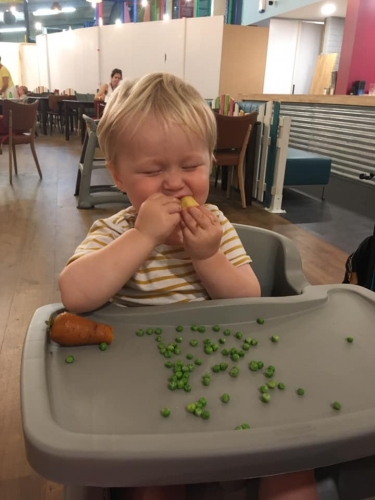 *We were invited along due to our status as members and gifted free food and drink. However were not asked for a review in exchange *