Move over The Greatest Showman "This is the Greatest show".
Mum's guide to Hertford was kindly invited along to the first performance of this year Christmas show at Hertford Theatre and took along my two little ones (and the husband!).
We are huge fans of Hertford Theatres Christmas productions; we go every year and never fail to be thoroughly entertained.
Director and Writer Rhys Thomas (who has directed all the Christmas shows at Hertford theatre!) is an utter genius!
This year's show is, in my opinion, the best yet !
Without any spoilers this feel good show has a lot of heart, a fabulous take on an old classic, which makes audiences come alive.
With a mix of old classics and modern songs and a hugely talented cast, who are anything but wooden, you will want to "shout" about this show from the rooftops!
This utter delight will appeal to all ages; even my 10 month old was clapping along and bouncing in his daddies lap to the music. The show can't fail to impress and is thoroughly engaging with its audience.
Special mention must go to Sam Kipling whose portrayal of Charlie Cricket was both hilarious and captivating and whose narrative guided the audience through most of the tale.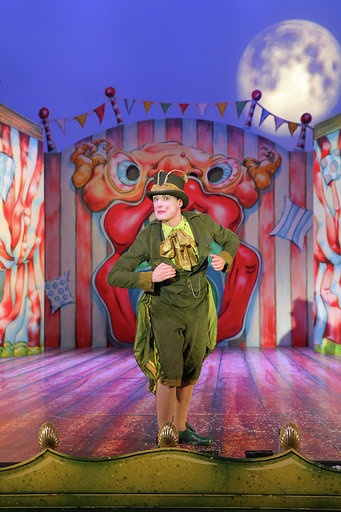 It was also lovely to see Robert Oliver back for his fourth year and he never fails to impress with his hugely versatile acting and singing.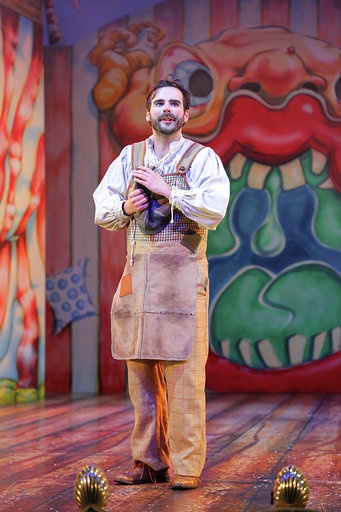 A huge amount of work goes into creating Hertford theatres Christmas shows each year from the amazing front of house decorations, to the hand crafted set and costumes and as a town we are privileged to have this caliber of performance on our doorsteps.
The Astonishing adventures of Pinocchio will have you up on your feet and dancing in the aisles and guarantees to entertain young and old alike.
All the details of how to book The Astonishing Adventures of Pinocchio at Hertford Theatre can be found on their website. Family tickets for four people start from £76.
There is a relaxed performance on 28th December 11am for families with SEND or Autism or with younger children who may benefit from a more relaxed theatre experience.
Upon leaving the show I asked my five year old what he thought, he simply said "Amazing". I then asked him what he liked best about the show, his response was simply "everything" and I think that pretty much sums it up.
With thanks to www.area1photography.com for the photos.