Shiny and Sparkling
The Snow Queen Dazzles this Christmas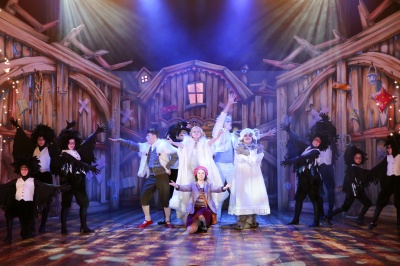 You can Count on Hertford Theatre like 1,2,3 to bring us the greatest show this Christmas.
Photography by [email protected]
Mum's guide to Hertford was kindly invited along to one of the first performances of this years Christmas show at Hertford Theatre and took along my two little ones (and the husband!).
We are huge fans of Hertford Theatres Christmas productions; we go every year and never fail to be thoroughly entertained.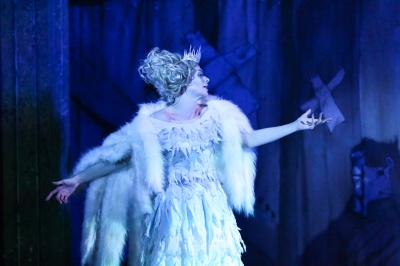 Director and Writer Rhys Thomas (who has directed all the Christmas shows at Hertford theatre!) is an incredible writer and director. Just when I think he cant possibly top last years "Astonishing Adventures of Pinocchio" he goes and produces an utter Master piece ... The Snow Queen to mark the 10 year anniversary of Christmas Productions at Hertford Theatre.
The spectacular begins as soon as you enter Hertford Theatre with amazing immersive decoration from Ben Cannell and the team.
The Show tells the tale of Kingsley (Kay- with a capital K) and Gertrude (Gerda) and how friendship (with a good measure of bravery thrown in) can conquer all , with various other well know fairy tales interwoven along the way (to the children's delight).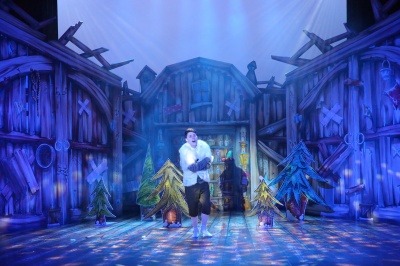 Its difficult to write a review without revealing too many spoilers but I don't think I can think of enough positive words to highlight just how breath-taking this show actually was. So I will use some song lyrics from the show to help me on my way (so sorry/not sorry for the puns).
It was lovely to see three returning performers this year including Josh Dorn (last years Pinnochio) , Anya Hamilton (previously Rapunzel) and Katherine Victoria who featured in last years production (and is equally hilarious this year).
The show was a musical spectacular with all of the performers displaying outstanding vocals, the high note Anya Hamilton hit at the end of "The Show must go on" may well have contributed to the sonic boom we all heard last night! All jokes aside I looked at my husband at the end of that number and he just mouthed "wow".
Josh Dorn's performance of "Say Something" was pitch perfect his performance as Kingsley/Kay was absolutely Dazzling.
I also really loved Chris Draper as Maximilian Magpie and the Huntsman, very funny, very likable and very talented.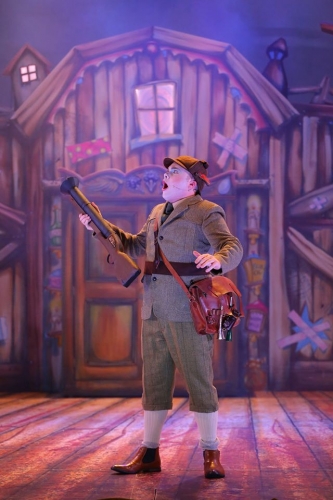 This show left us feeling on top of the world some might say "defying gravity", full of festive cheer and happiness. The audience was thoroughly engaged , dancing and clapping along and ending with a well deserved standing ovation from many of the audience. I am very jealous of my 6 year old who gets to see the show again in a few weeks with his school!
Last year I was quoted as saying we are privileged to have this calibre of performance on our doorstep, the same remains true this year. We are so lucky to have such a professional production available to us in Hertford. People travel from far and wide (Norfolk last night apparently) to see Hertford Theatres Christmas Shows which are often described as "Legendary".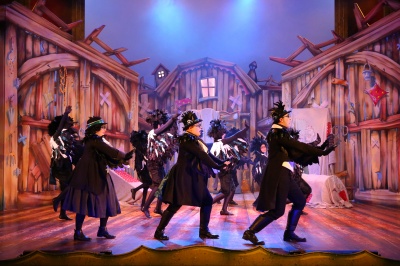 "So come on.. don't know what your waiting for " "Don't hide yourself in regret" go and see this awesome show this Christmas!
I literally cannot wait to see what they bring us next year "The Show must go on" !
You can find all the details of how to book some tickets for yourself to see The Snow Queen here.
Thanks for reading
Kayleigh & The Boys
XxxX