2021 Update: The Farm costs have risen to £5.50.
On Sunday 5th July we decided to go on a trip to a farm and decided to head to Church Farm Ardeley after hearing rave reviews about it from our followers.
It took us around 20 minutes to drive to Church Farm from Hertford and it was easy to find and signposted (beware of the narrow country roads you need to take to get there.)
Like most tourist attractions now, due to Covid measures, you must pre book and I was very impressed with the 6 pages of information emailed to me before our visit which fully outlined all the procedures in place. Upon arrival we found a parking space and then had to walk back towards the shop and reception to get our car parking permit, wrist bands and activity sheet for the children. You could also pre order animal food when booking to collect from the shop. There's a one way system in place to walk to the shop and we found it easily.
I did note though that there was a sign that said no children were allowed in the shop and only one member of your party could book in, I am not sure how that would work with single parent families or if you visited with only one adult and could not leave their children outside so would be worth clarifying that before you travel. Whilst my husband went to check in I took the boys to the toilets by the cafe, there was no queue, there was a baby change in the toilet and a sign instructing you to wipe certain areas before and after use alongside a disinfectant spray bottle (pictured below).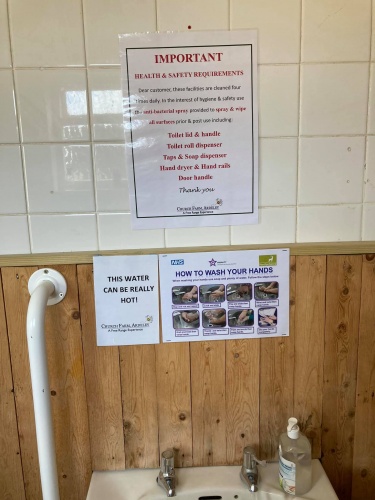 After this we had to head back to the car to put our permit in and then headed to the farm trail which was next to the carpark (pictured below).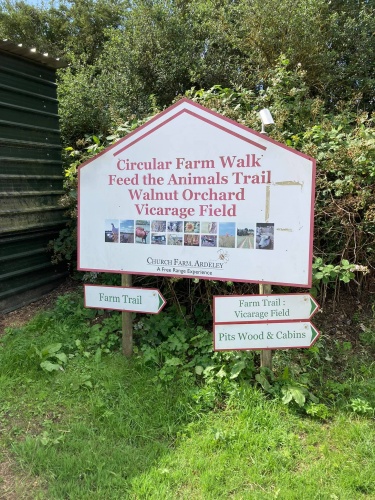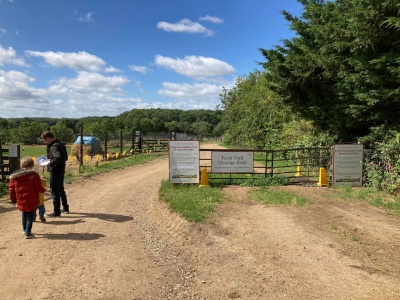 One very important point to make for anyone considering a visit to church farm is it is a fully working farm. Therefore you will not find a prim and polished farm park like the likes of Willows Farm or Old Mcdonalds farm here. There are no rides, no paved paths etc and the farm very much is simplistic in its approach. I would say that if the weather has been dry it would be possible to get round with a buggy although some of the paths are uneven. However we know many of you love Church Farm for precisely this very reason and my friend Kate, a regular visitor can be quoted as saying "I love the simplicity of it".
The children are given a free activity sheet to complete whilst going around the farm where they need to spot the teddy bears which is a nice touch and there's a small prize at the end upon completion.
We headed to church farm because we desperately wanted to see some farm animals and farm animals is something Church Farm has in abundance- I have never seen so many chickens and pigs (including lots of piglets) in one place before! Plus Goats , Sheep and Cows and Alpacas.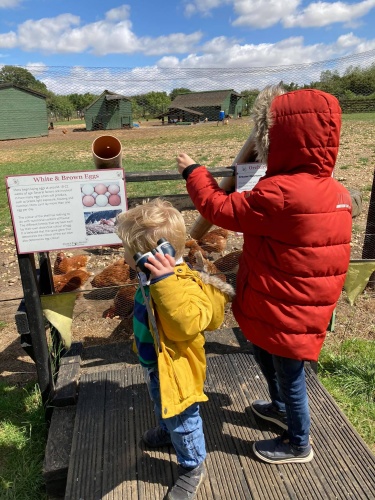 We had fun feeding the chickens.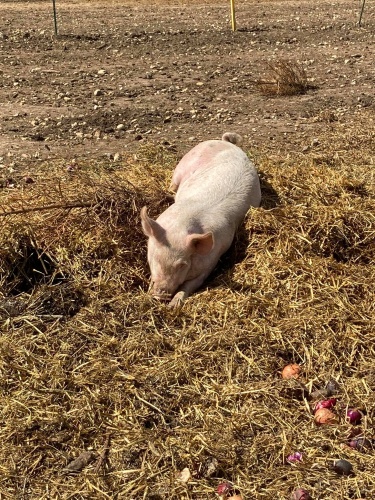 And watching the piglets play for ages.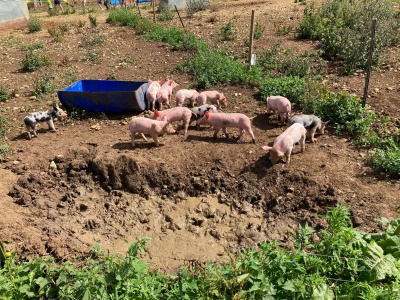 And seeing the other animals.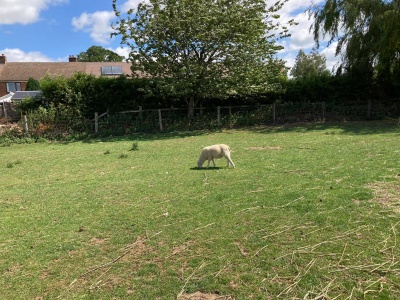 There is no one way system in place around the Farm although it is spacious enough to be able to socially distance with ease.
We spent a happy few hours watching lots of farm animals and ended our visit with an ice cream and happy children which is a win win in my opinion.
Tickets to Church Farm cost just £4 and in my opinion with current measures in place you could expect to spend 1-2 hours there possibly longer if you ate lunch in the tea room there. This would be longer during normal opening (unfortunately due to Covid the indoor play areas and woodland play area is closed.) You can find more information on Church Farm here.
Thanks for Reading
Lots of Love
Kayleigh & The Boys
XxxX