Its Christmas!!
Its no secret that we are huge Willows Activity Farm fans, we have been members for nearly 6 years and have watched them grow and transform over the years into the amazing experience it is now.
We are blessed with a huge variety of Santa experiences locally which you will find listed in our what's on section.
This year we were invited along to take part in a pre arranged photoshoot for members for their promotional material. This is however our 6th Visit to the Willows farm Santa Spectacular, having been ever year since my eldest was 1!
The Santa spectacular at Willows is admittedly one of the most costly experiences locally but this is no normal Santa experience this is a fun filled, activity packed full day out of festive fun.
We recommend arriving at the farm early, you will be handed your tokens for Santa, create a cuddle, gingerbread decorating, and an elf passport.
Its really up to you which order you do all the activities but do check the programme to make sure you don't miss out on anything.
Willows is famed for its fantastic shows and the Christmas event really gives them the chance to shine. There's the Woodland fairy show, Elf show, Elf sing-a-long and The Ballerina and Nutcracker (this made me cry) you wont want to miss any of them so allow yourself time to enjoy the full experience!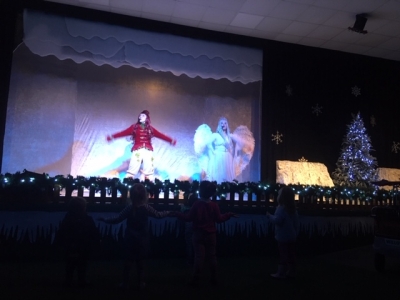 Ice Skating on a synthetic ice rink is also included in your entrance fee and even the smallest of tots can join in, lots of fun to be had here and a great opportunity to take some festive photos.
Next to the ice rink is the entrance to the Grotto , you will be amazed at the incredible festive display here, including a sleigh you can sit in to take photos. You are lead through all different Christmas displays, making any waiting time easier to bare, with lots of photo opportunities on the way.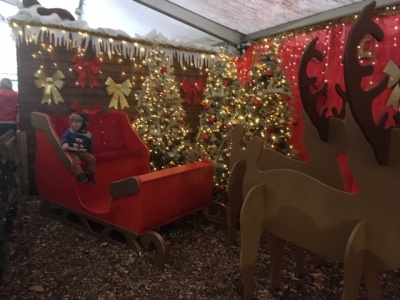 An elf will escort you through Santa's grotto and after meeting him and having a photo you will be given a special golden key to Santa's toy shop. Here you are able to chose any toy you want, and theres a huge selection to chose from from books, toy cars, puzzles, teddies, board games, dolls and more.
Included in the entrance fee at the far end of the farm is decorating a gingerbread man, theres also a nice addition of a coffee shop here for the parents to warm up! Next to the Gingerbread decorating area is the 3D festive film which is just the right length for tiny tots and a real joy.
Next to the 3D film and gingerbread decorating is the arts and crafts area with a make your own reindeer dust station and post a letter to Santa (and receive a reply to your home address!).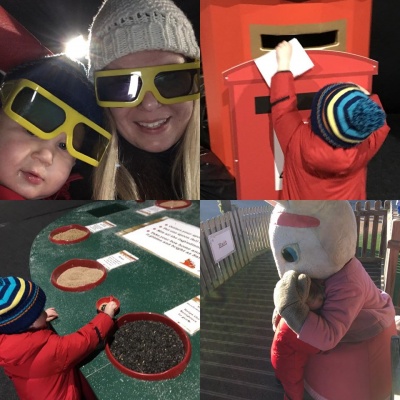 Also included is create a cuddle , this year you can choose from 12 different bears to magic into life, including a husky, dinosaur or unicorn.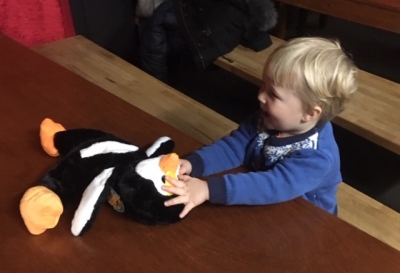 That's not to mention all the usual attractions as well such as the amazing peter rabbit play area, the funfair rides, panning for gold and the amazing soft play including snowball shoot out and of course the animals, including real reindeer and peter rabbit meet and greets.
Don't forget to check out the new Mrs Rabbits Kitchen if you are heading to Willows this Christmas ( you can read our review here: )
Willows Santa Spectacular is costly but I cannot stress enough that you are not just paying to meet Santa here, this is a fun packed full day of festive fun and the quality of the gifts and create-a-cuddle high.
We had an absolutely magical day that really got us in the festive spirit, all the details of Santa spectacular can be found here.
Dont forget to check back for more Tried and Tested festive reviews
Thanks for Reading
Kayleigh
XxX
Disclaimer: We are Willows members (this is not subsidised in any way ), on this occasion we were not asked to pay the members top up fee as we were participating in a photoshoot. We were not ask to review and all words are my own.