On Sunday 25th April we headed off to an old childhood haunt of mine Forty Hall to meet my parents for a fun morning in cool sunshine.
Forty hall for those that are unfamilier is around a 20 minute drive from Hertford just down the road from Capel manor. There is a free carpark however, like many popular parks, it does get busy, there is also street parking (check for restrictions before parking).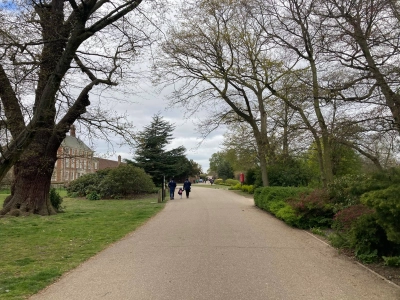 The 273 acre Grade II listed estate is a rare example of an intact 18th Century Landscape, with an Ornamental lake, medieval fishing ponds and streams, a walled garden, Pleasure grounds, Georgian and Victorian flora and fauna, lakes, lawns, and meadows. Forty Hall itself is a Grade 1 Listed Jacobean Manor House although currently closed. Outside the Manor house are two stone lions , who unfortunately have seen better days , I have such fond memories of sitting on them as a child and the nostalgia when my youngest did the same was very sweet.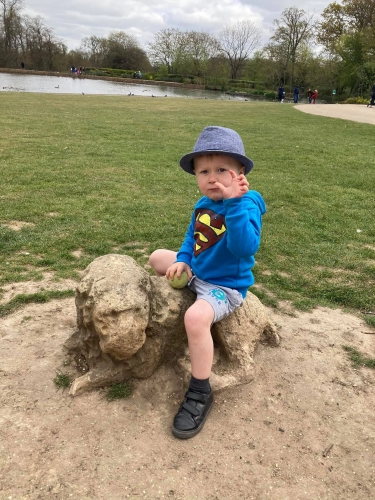 There are signs marking the various areas of Forty Hall and how to get to them. As you head to the house you will spot a pleasing pond with lots of ducks to admire.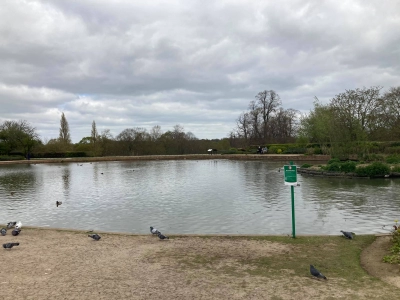 Next to the house you will find the toilets, the toilets unfortunately were not very clean on our visit (but this may be due to it being a sunday) but they were usuable and plenty of soup and running water. If you follow the path round there is a pleasing courtyard cafe which is open for drinks and snacks. Ahead of you is the farm, the farm is only open fridays, saturdays and sundays 11am-4pm. Under 16s were free and over 16s just £3. There is no opportunity to pre book however even on this busy sunday day, where the farmers market was on there was plenty of space to socially distance. The farm itself is used by neighbouring capel manor college and is a working farm. As such you will not find a picture perfect glossy theme park style farm here (such as willows as old mcdonalds farm) but instead you will find various barns and paddocks with , cows, pigs, sheep, poultry and ponies galore. We were not charged admission on this occasion.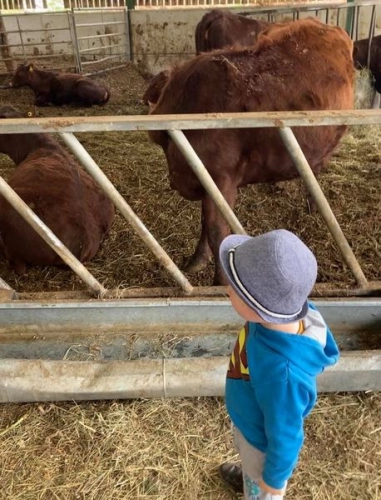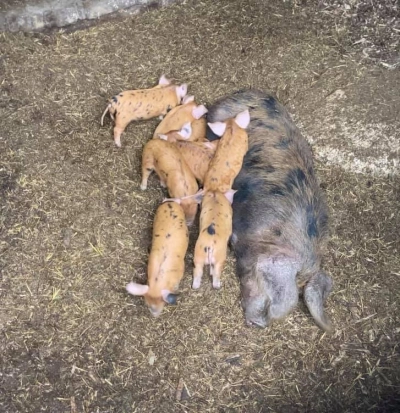 There is an old tractor the children can climb into to play on and a toy tractor too, as well as a few pull along tractors dotted along the way. You can get very close to the animals and the ponies in particular love a stroke. There were lots of piglets when we went too. Overall the farm is very sweet and well worth a visit for the little ones.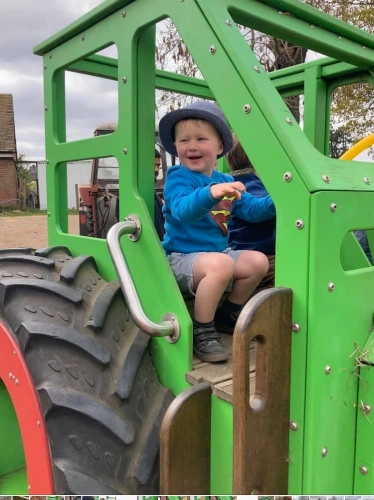 Forty hall also has acres of beautiful gardens to explore, our favourite being the walled garden where you almost felt as if you has discovered a hidden secret garden out of a novel, simply stunning and plenty of benches to rest a while. This fine landscape is much-loved and used by many take a stroll around the estate, bring a picnic and admire the scenery.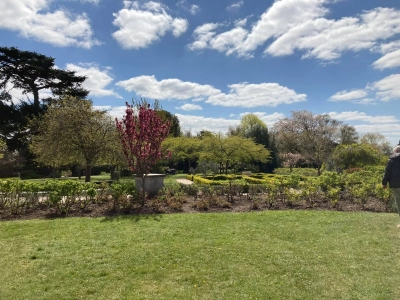 As you head back towards the carpark in the woodland area is a little playground. This wasnt here when i was a child and is fairly basic consisting of a climbing frame, zip wire and a swing, but it is a most welcome addition and the children had a great time playing (as did nanny and grandad).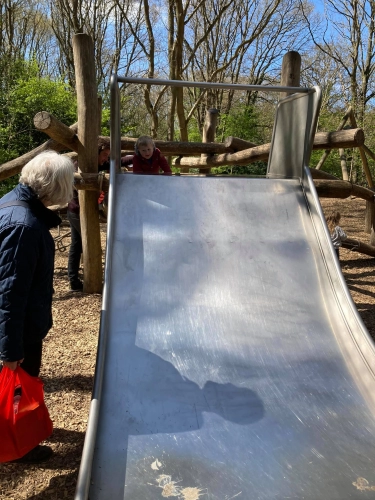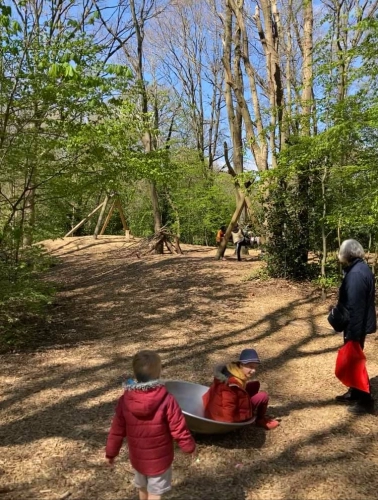 Overall we enjoy a lovely few hours in the sunshine on this budget friendly activity which is an ideal location to meet friends and family whilst the rule of 6 remains in place. We will definately be back and look forward to exploring more of this little gem in the future.
We have made a reel video of our visit which can be viewed here
You can find more information about Forty Hall here.
And more information about the farm here .
Thanks for reading
Kayleigh & the Boys
XxxX