If you love the idea of a family festival, but hate the idea of travelling to one with the kids, then you're in luck- Todd in the Hole is the ideal family event and it's right on our doorstep- between Hitchin and Stevenage from Friday 15th - Sunday 17th July.
We first went to Todd in the Hole back in 2019 with our eldest who was then 2. We've been to many festivals ourselves over the years, and really missed going to them, but the thought of carting our exhausted selves (check out the eyebags all round in these pics- he was probably in his starting-the-day-at-4:30am/5 stage right here) was too much to bear. So, when we heard about a family-friendly festival that we could go to for the day and then return to our cosy beds in the evening, it sounded perfect (for those more adventurous families, camping is available, with a dedicated family camping space with hot showers, posh loos and great coffee!).
I can honestly say that it's one of the best family events we've been to and we can't wait to go again this year having been invited back- it really does offer something for everyone.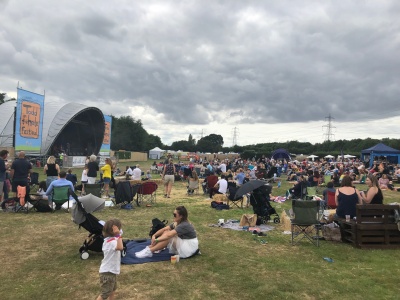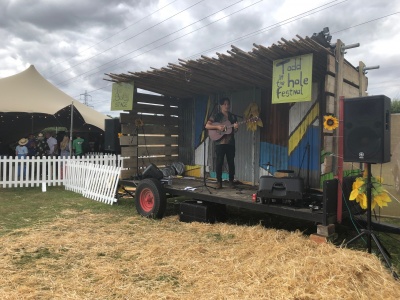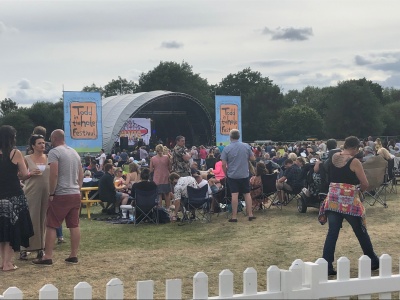 The main stage had bands and entertainment throughout the day, from great music tribute acts to the unmissable 'Great British Elvis Off', along with smaller stages, stalls, great food, bars, and my husband still raves about seeing famous motorcyclist Dougie Lampkin showcasing his skills.
There was face-painting, glitter art, a giant sand area, Tug-of-War, Chilli eating contests, and generally something going on at every turn! As a huge fans of Glastonbury, it really did have that laid back, yet magical vibe.