As part of a fun-packed half term, we were invited to visit Shepreth Wildlife Park to do a Tried and Tested review. We hadn't been since before lockdown, so it was great to go back- luckily a day earlier than Storm Eunice arrived!
Shepreth Wildlife Park first started as a private sanctuary in 1979. Willers Mill Wild Animal Sanctuary, as it was known, was a refuge for creatures great and small, including rescued foxes, hedgehogs and badgers, alongside many different species of unlicensed exotics. After care and rehabilitation many were released back into the wild, but where this was not possible, they lived out their life at the sanctuary. Today, Shepreth Wildlife Park still hosts a busy 'Hedgehog Hospital' but also participates in national and international breeding programmes for endangered species. It remains as committed as ever to its animals and conservation, and to educating the next generation of conservationists.
Since opening its doors to the public in 1984, Shepreth Wildlife Park has become one of East Anglia's major attractions and is home to many animals including tigers, otters, meercats, monkeys, reptiles and a whole host of creepy crawlies! There's so much to do on top of seeing all of the animals- there's indoor soft play, a sandpit, diggers, an aerial runway, play area (currently having a makeover and hoping to reopen in March) and a train (not currently running, but hoping to be operational for Summer).
One of the great things about the wildlife park is that it's right next to the train station (it's practically in the car park), so it's easy to get to by public transport, and we all know how much little ones love a train ride!
Admission prices:
Adult: £13.50
Child: £11.50
Concession: £12.50
Discounted tickets are also available- see website for details.
As a mum to an 18 month old, plus a 5 year old who hates walking, the park is a great size for little ones. There's lots to see and do, but it's all within easy walking range.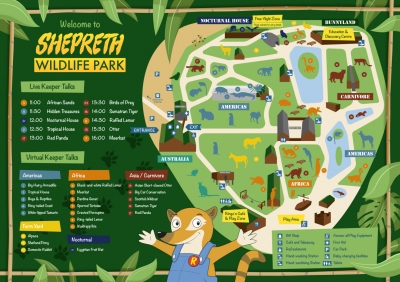 Throughout the day there are lots of Keeper talks and opportunities to meet the animals, so it's a real hands-on experience, which the children loved. We particularly enjoyed the Birds of Prey display, however due to the current Bird Flu situation, the birds must remain in their enclosures.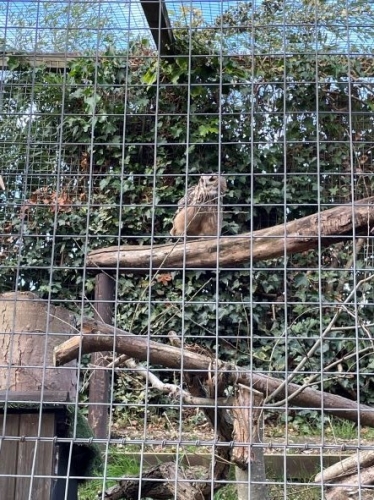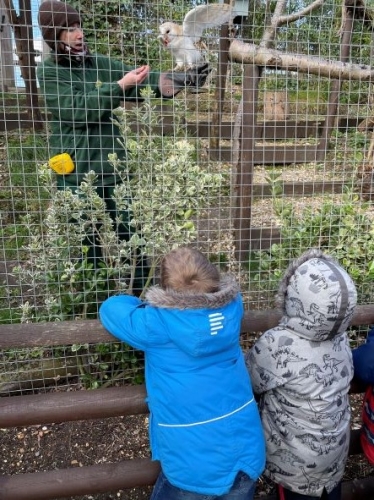 Keeper Talks
11:00 AFRICAN SANDS
11:30 HIDDEN TREASURES
12:30 TROPICAL HOUSE
13:00 RED PANDA
13:30 BIRDS OF PREY
14:00 SUMATRAN TIGER
14:30 BLACK & WHITE RUFFED LEMUR
15:30 OTTER

There's a great selection of animals at Shepreth, including tigers, leopards, meercats, marmosets, birds of prey, otters, maras, birds of prey, reptiles, creepy crawlies and a lovely Bunnyland area you can walk through with free-roaming bunnies.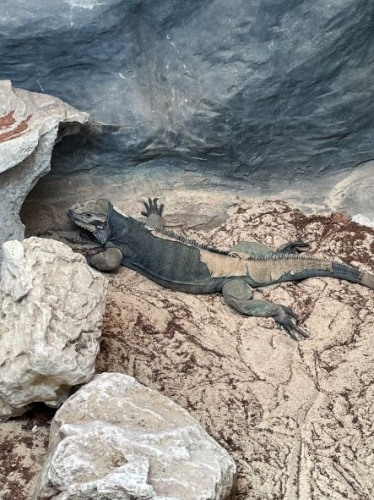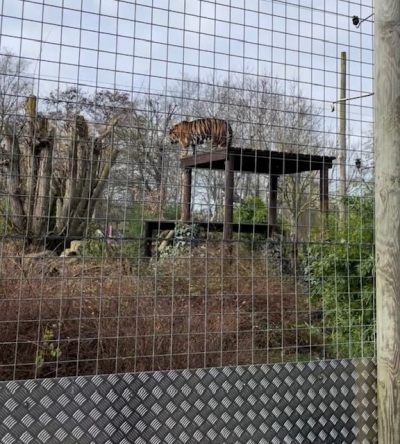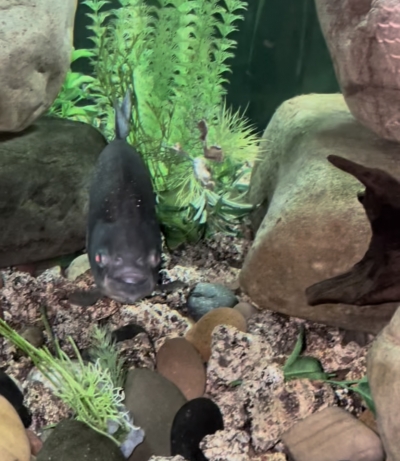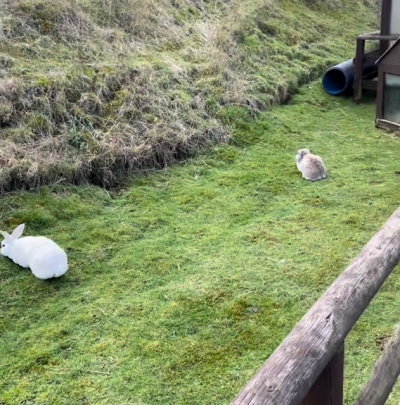 There's a nocturnal house where you can see bats, but currently every visitor must wear a mask to protect the bats, and I didn't fancy my chances of getting my 18 month old to keep one on, so we didn't visit, but I've heard it's great.
The soft play was hugely popular with both of my boys- my 5 year old loved the area where you can shoot balls around and my 18 month old loved the slide. The café is also in the same building, so it's a good place to stop for lunch or escape from the cold. Just make sure you don't arrive at peak lunch time on a busy day as it can be hard to get a table- the day we went was the busiest since 2019 apparently! There are also lots of picnic areas dotted around the park, including under cover ones, so there are plenty of options for lunch.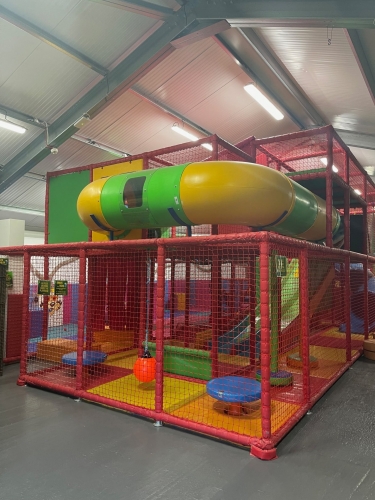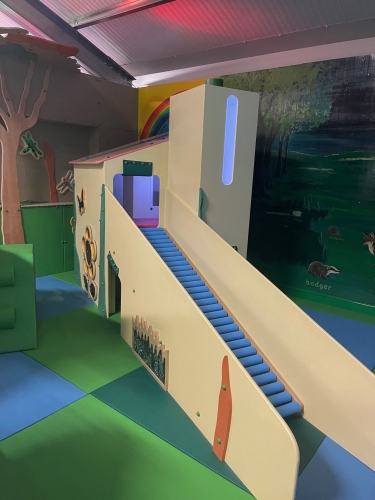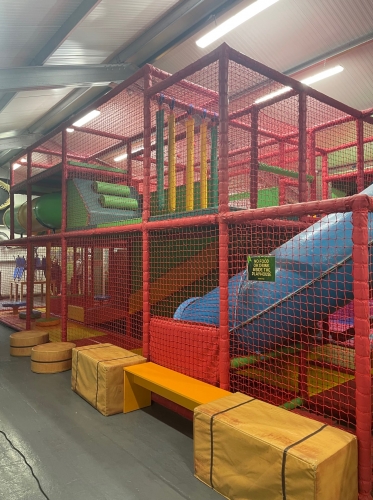 The outdoor play area is currently being upgraded so is closed, but there's still lots of opportunities to play, including a sandpit area, diggers and an aerial runway.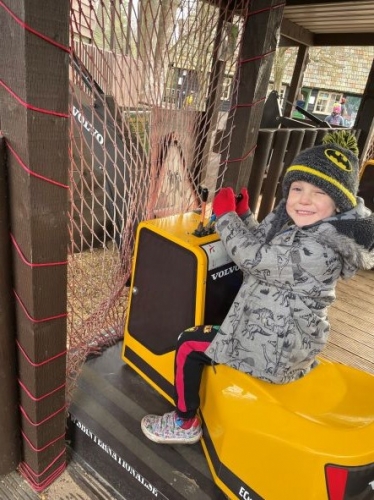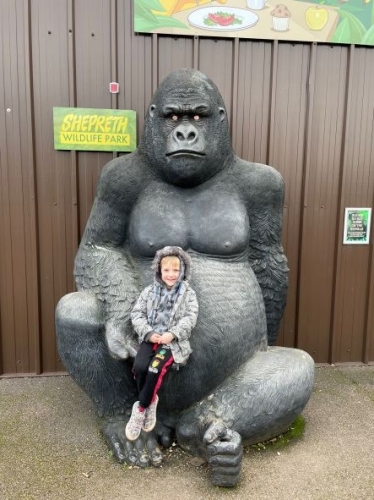 The train isn't currently running (they're hoping to reopen it in the Summer), but the dinosaurs around there are all still on display, so well worth a look.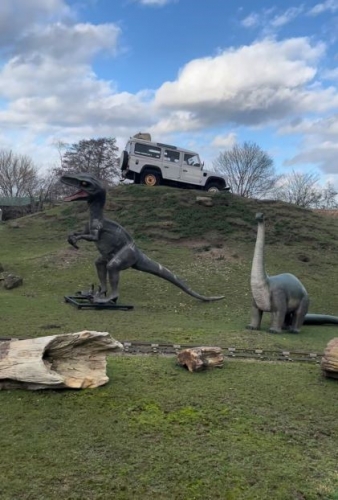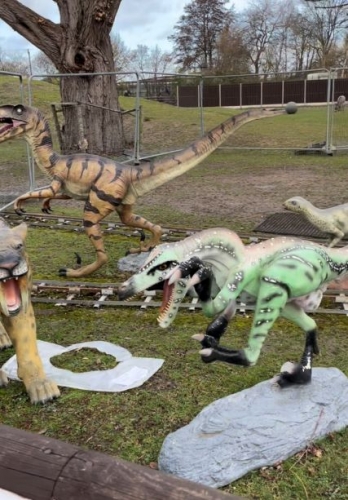 There are lots of events throughout the year at Shepreth, along with experiences you can book to get up close to the animals, plus membership is great value if you'd like to visit more often.
We hope to return to Shepreth again soon and would definitely recommend it as a fun family day out.
Find out more about Shepreth Wildlife Park here.
You can also see a Reel from our day on my Instagram page here.