I love seeking out places that are a bit different, up-and-coming or have something special about them, so last week we took a trip to Sensory Magic in Biggleswade.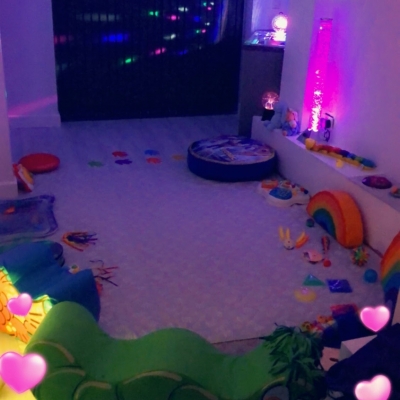 Allison created the sensory room in an annexe joined on to her home, which makes it extra special as there's such a homely and welcoming feel to it, with personal touches throughout. With her background as a support worker, and motivated by the effects on children and adults alike due to Covid, she created the space as "a space for all, with or without disabilities, where families, support workers, groups and professionals, can use the room, without prejudice."
Sensory Magic has a range of bespoke equipment creating both a calming and interactive atmosphere.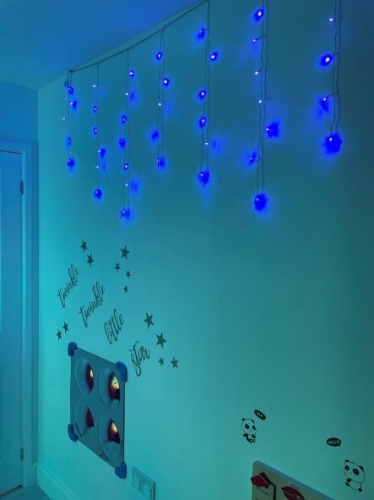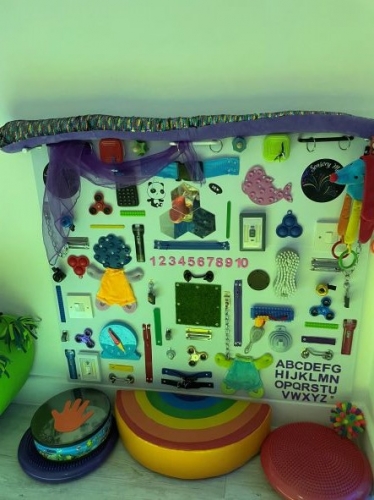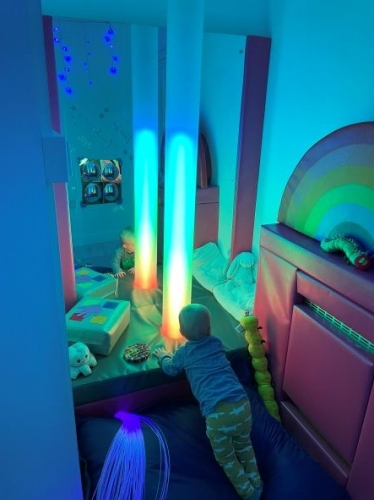 We went as a group of 2 adults, a 2 month old baby, a nearly-2 year old and an 18 month old.
The projector was hugely popular during our visit- creating simple changing shapes of colour, scenes and gentle patterns on the floor, allowing the individual to relax and watch, or to interact with the different shapes and objects appearing- the toddlers loved it and enjoyed stepping on the shapes to make them change!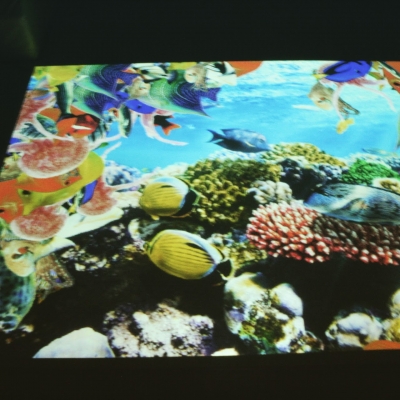 There's also a Colour Switch, promoting inclusivity, choice, control, and accessible learning, and fibre optic strands, which are both visually appealing and captivating to run your fingers through.
Throughout the room, there were dozens of tactile toys- perfect for the toddlers in our group; as well areas to climb, a fantastic busy board, mirrors, hanging ribbons to run through or twirl, and light up areas that captivated both the baby and toddlers.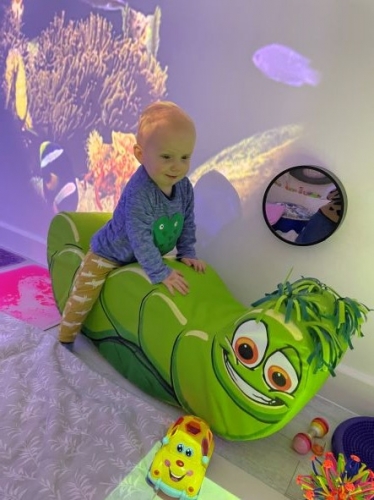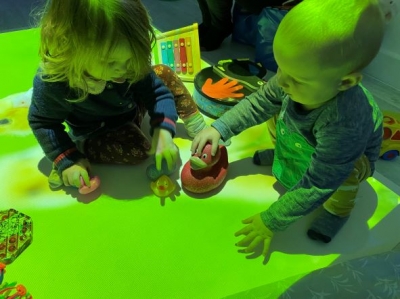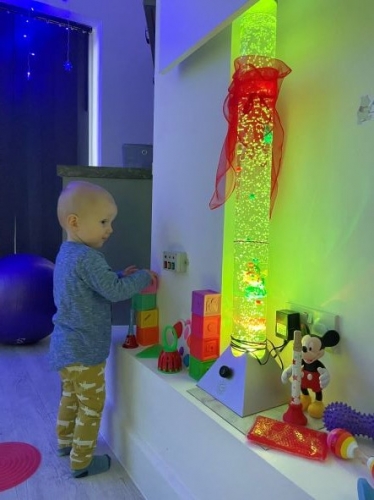 Sensory rooms have so many benefits because the space and equipment can be adapted to the user- and that's the beauty of Sensory Magic. Allison can set up the space to suit your group or individual, in order to create a truly magical experience.
Some of the benefits of Sensory rooms include:
Creating a safe and engaging space, particularly of benefit for those with sensory disorders.
Improved concentration and alertness, due to the many eye-catching and stimulating products in the room.
Improved socialisation for those who don't enjoy big loud spaces to interact safely with others.
Improved memory- By allowing an individual to relax, and focus on their surroundings, they may notice an overall improvement in their quality of life from their sensory retreat.
Emotional Development- a sensory environment filled with soft sounds, sights and textures through the use of bubble tubes, mirrors and interactive walls or floors, can create the perfect calm to help individuals regulate their emotions.
There's a small kitchen in the room, as well as a separate toilet.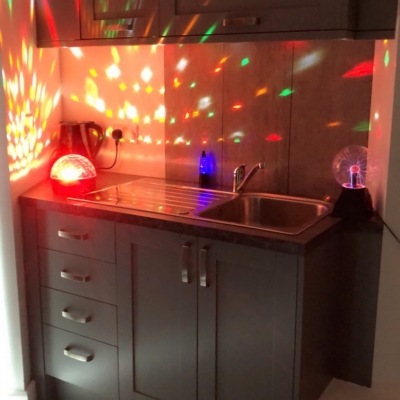 There are various options to book Sensory Magic, with sessions from 20 minutes to a whole day. You can book as an individual, as a group, for a party or even to run classes- Allison is open to options and wants the space to work for all. Simply get in touch with her through the website or email her at [email protected]
We had a fantastic time at Sensory Magic- and the best part...the epic nap from my toddler after all the fun! I'd definitely go back as a group- it's a lovely way to catch up with friends while the little ones play, not having to worry about them disappearing at soft play.
Check out the reel on my Instagram page to get a real feel for the space.