During the Easter holidays, we were invited along to Paradise Wildlife Park to check out the new dinosaurs in their World of Dinosaurs- one of the UK's biggest and most spectacular animatronic dinosaur attractions- and to do a Tried and Tested review of the park as a whole. Don't miss my Reels on Instagram too (links at the end).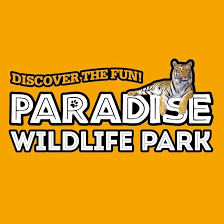 Paradise Wildlife Park is based in Broxbourne, and is a leading zoo in Europe, offering over 30 different pre-booked exotic animal experiences, along with its extensive wildlife zoo, World of Dinosaurs, play areas, woodland walk, soft play and splash park- there is so much to do here, you can easily spend a whole day…and come back the next!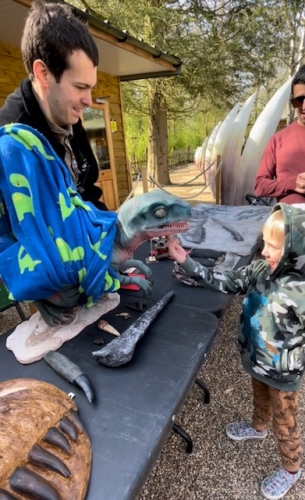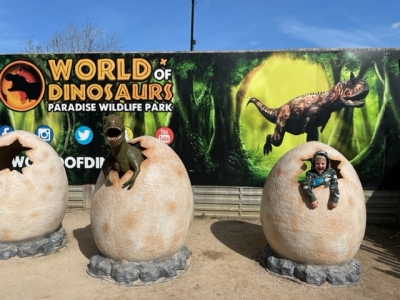 Upon arrival, we were frogmarched by a very excited 5 year old straight to the World of Dinosaurs. Set in acres of natural woodland, it features 30 life-size moving and roaring dinosaurs, but as avid fans of the Park, what we really wanted to see was the new addition of Indominus Rex…battling with T-Rex! At the entrance, there was the chance to meet a baby Raptor, which was a nice surprise!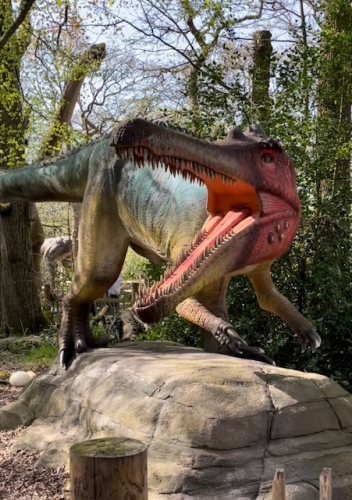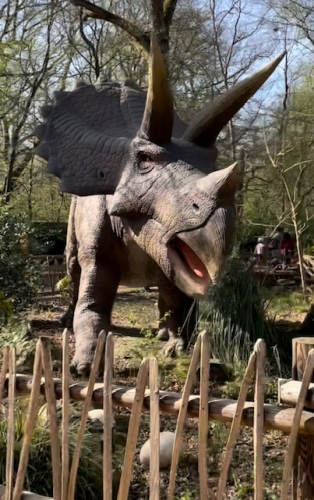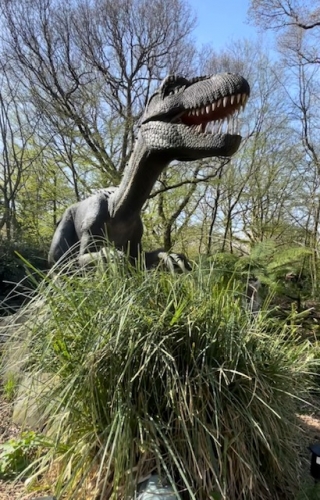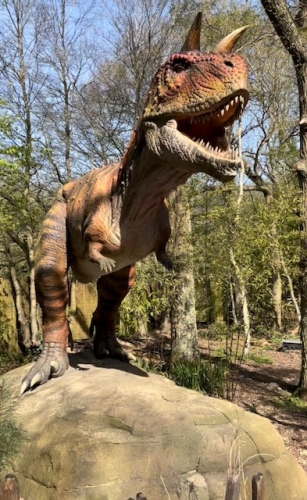 As you walk through the pathways, it's amazing to see the life-size dinosaurs, which truly are life-like- from the little touches like how realistically they breathe, right up to their roars and the way they move, a lot of which is triggered by sensors, so be prepared for some surprises! This is not just an attraction for dinosaur-mad kids, last time we came we struggled to get my dad out of there he was so amazed!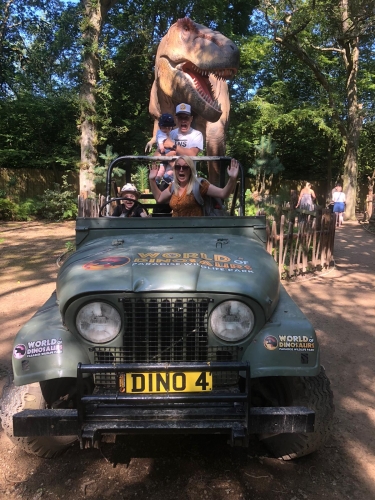 As well as getting up close to the dinosaurs, you can also climb aboard the Jurassic Park jeep for a photo opportunity in front of a T-Rex (photo taken during last visit), ride the 'Rex Express' train through the woodland, climb in to a dino egg and do your own Dino Dig in the sandpit area.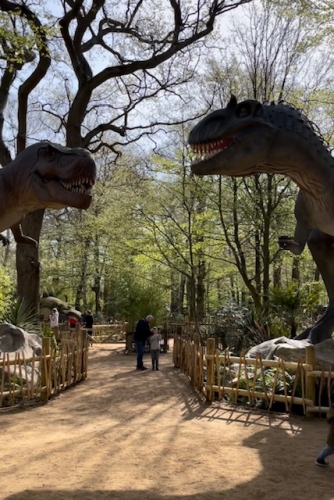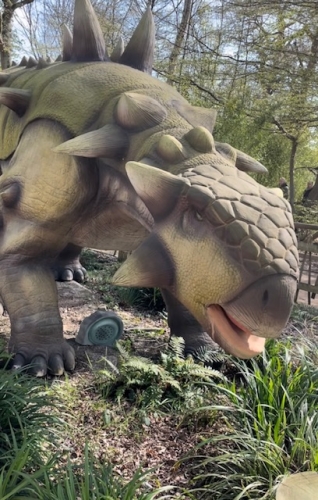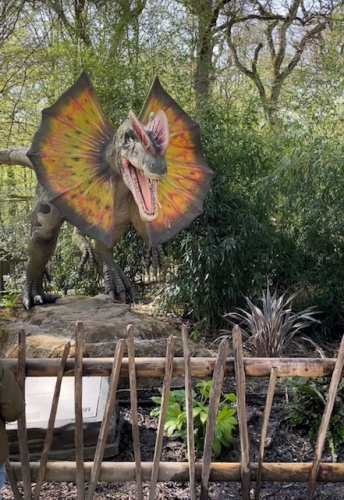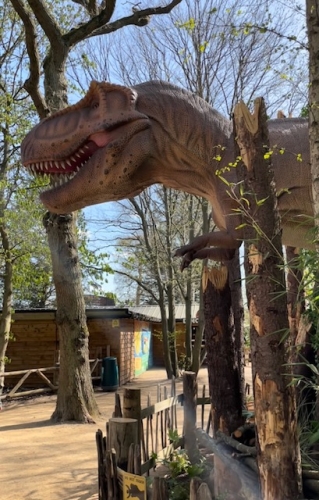 Finally, we approached the battle scene with the new Indominus Rex and T-Rex battling across the walkway- a real sight to behold, where you suddenly feel very small! Check out my Reel on Instagram for a feel for just how epic this part of the park is!
After our adventure through The World of Dinosaurs, we headed to the main zoo. Paradise Wildlife park is split in to two sections- on the side you enter, you'll find the splash park (great in the summer!), World of Dinosaurs including the Rex Express train ride, soft play (Tumble Jungle), National Speedway Museum, extensive play areas and the Woodland Walk.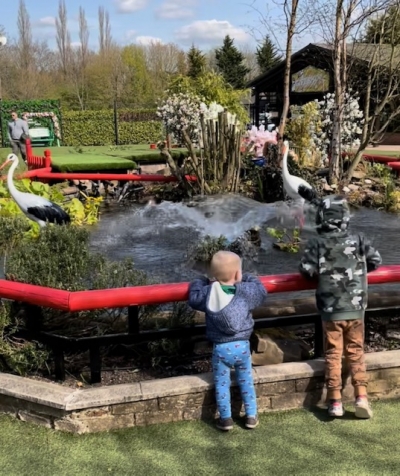 You then cross over to the main zoo, which has a new water feature as you enter, as well as beautiful colourful flower displays, including a bench for photo opportunities (the boys wouldn't stay still to attempt this!). This is where you'll find the entrance to the main area housing the majority of the animals, but just off to your left behind the Gift Shop, don't miss the Birds of Prey Area, which has a large number of birds, daily displays, giant tortoises and a great playground.