We were invited along to Frost's Pumpkin Patch this half term to do a Tried and Tested review.
At just £3 per person, it's a great value outing, which includes lots of Halloween fun for you and your little ones. It's also dog-friendly too!

Your entrance fee includes:
Entrance to Frosts Pumpkin Patch
Mini Tractor Trail
Spooky Mini Golf
Climb-aboard tractor
Photo opportunities
Spooky pumpkin house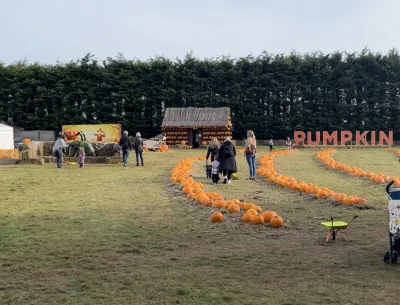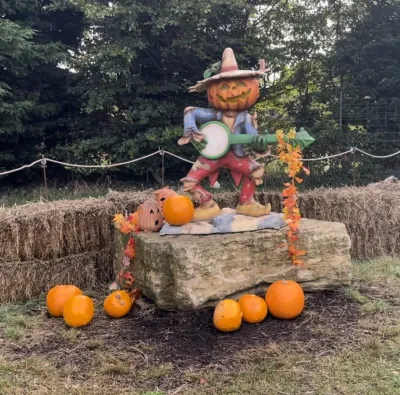 Parking in the car park is free and it's a short, buggy-friendly walk to the pumpkin patch. Upon arrival we showed our tickets, and right by the entrance we found a number of wheelbarrows, including children's ones, which the kids loved! I was really impressed with how much there was to do within the price. The boys loved all of the activities and we spent a good hour there with friends, while all the kids ran off steam and enjoyed the activities. It was also a great size and well-contained when you're trying to keep an eye on younger ones.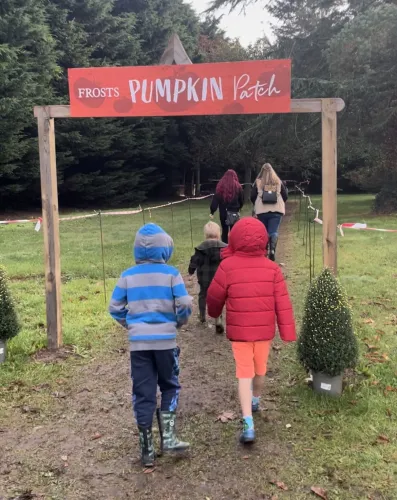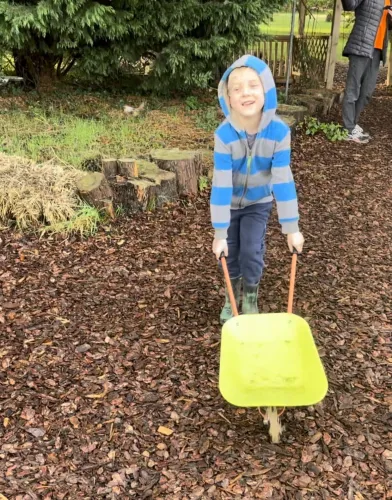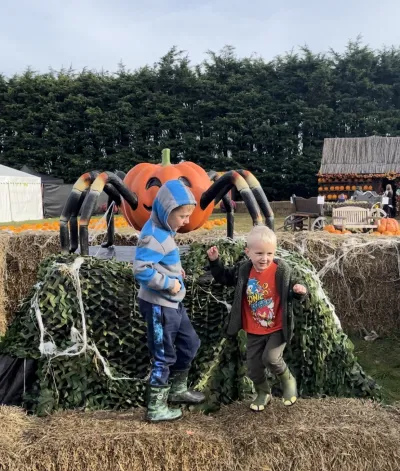 They all ran straight to the giant spider on hay bales and enjoyed climbing and running round it.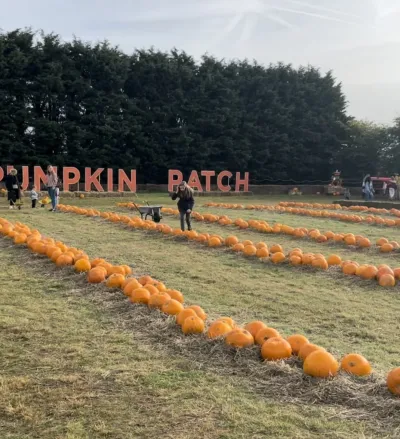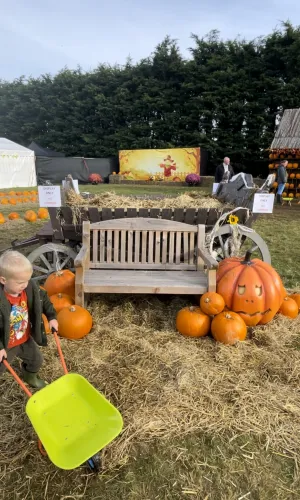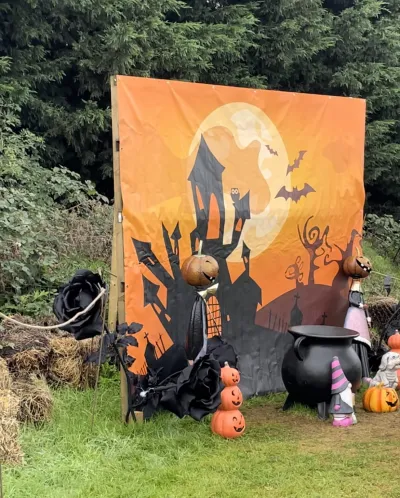 Throughout the site there are a number of great photo opportunities to get some memorable pictures, and the pumpkins are laid out in rows, so you can easily select your ideal size.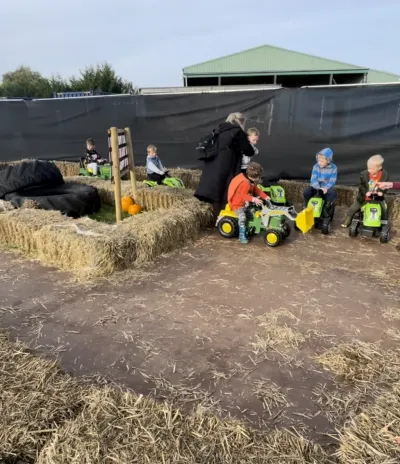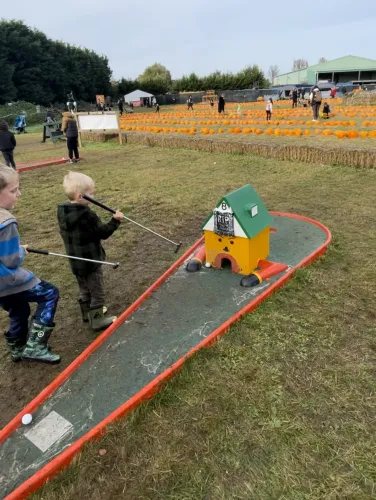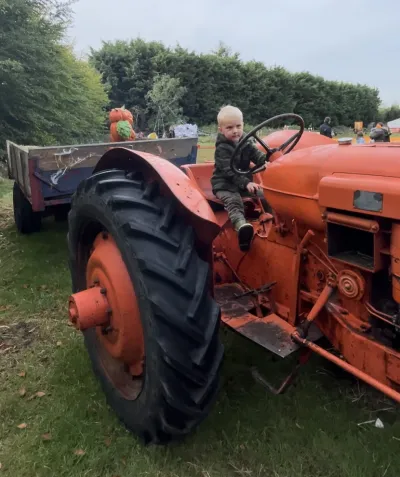 There are activities too with a Mini Tractor trail, play houses, a real tractor and miniature golf all included in the price.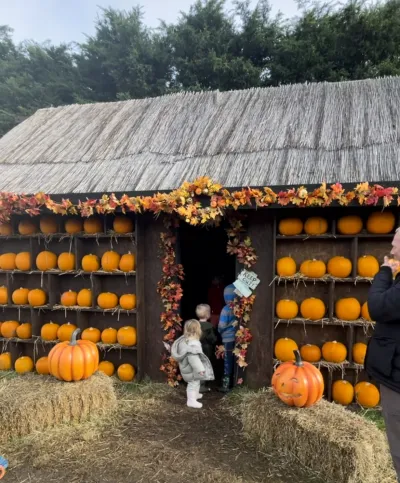 The children also loved the pumpkin house, with its spooky pictures and haunted decorations inside!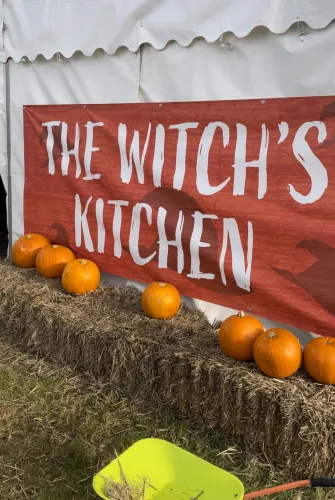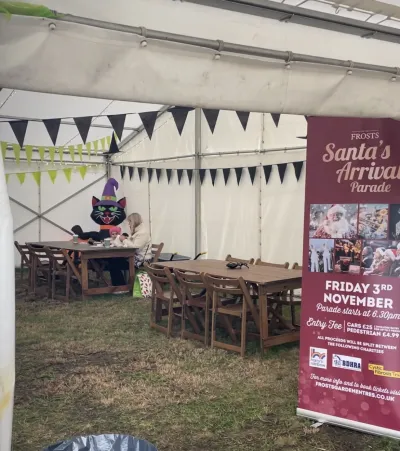 There is also a café on site called The Witch's Kitchen, serving hot and cold food, including burgers and hotdogs, as well as lots of sweet treats, snacks and drinks. There is undercover seating too.

Once you've selected your pumpkin, you can either purchase it and take it home, or there's an area to carve your pumpkins at a cost of £8.99 per child.
There is also a Chocolate Apple Dunkin' activity for £5.99 per child, both of which are optional paid-for activities.
Babies under 12 months do not require a ticket.
We had a great time at Frosts pumpkin patch and would recommend paying it a visit this half term, especially with younger ones. The garden centre is also great to visit with all their christmas decorations, gifts and lovely café.
For more information and tickets, head to the Frosts website here.

Our tickets were kindly gifted by Frosts for us to review this attraction.
*******************************************************************************************************
If you would like a Tried and Tested review for your attraction or event, please get in touch.
Don't forget to check out all my other Tried and Tested reviews here.
You'll also find Reels from our various days out on my Instagram page here.