Somewhere I've wanted to take the boys for ages is Herrings Green Activity Farm and Bird of Prey Centre- my eldest loves being outdoors and my youngest is just obsessed with birds! We were invited along to do a Tried and Tested review this half term, and despite a wet and cold Monday, we wrapped up warm, packed our wellies and headed off.
Herrings Green Activity Farm & Bird of Prey Centre is one of the largest in the UK, with over 200 birds of prey, covering various species of eagles, hawks, owls, falcons, vultures and kites. Just 20 minutes outside of Hitchin, it's a great local attraction.
Upon arrival, we were greeted by the lovely team and given a schedule of what was happening during the day.

During Half Term they have the following daily schedule:
10.30 – Meet & handle an owl
11.30 – Flying Display
12.30 – Have a go at flying an owl
1.00 – Pat a Pet: meet the rabbits and guinea pigs
2.30 – Flying Display
3.00 – Meet and feed the goats

Admission:
Adult - £8.95
Child - £4.95
They also offer annual membership options, which are great value if you live nearby as there is plenty to keep you returning to Herrings Green.
The farm is split in to 3 main areas:
The bird of prey area, where you can get up close to lots of amazing birds.
The main display area where you can see the flying displays, which is surrounded by the Pirates Cove Park, a Fire Engine you can climb aboard, miniature golf area (not operating for golf currently), large tyres assault course and fields with Alpacas, donkeys and Shetland ponies.
A separate small animals area with two additional playgrounds, ride on tractors, goats, small birds and Freda's milking parlour.
There's also a lovely little tea room, which was a very welcome place to warm up from the cold today!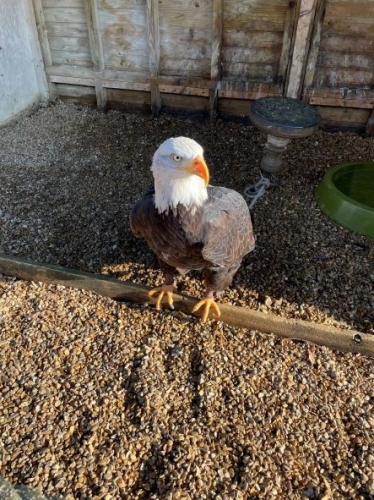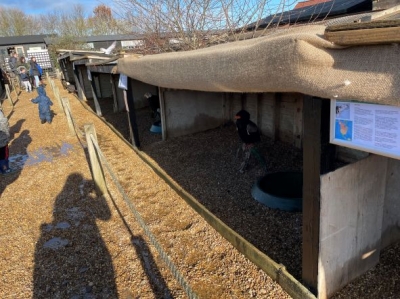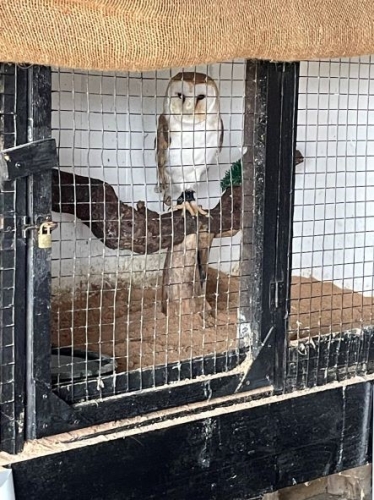 We started in the main bird of prey area- it was amazing seeing so many majestic birds up close!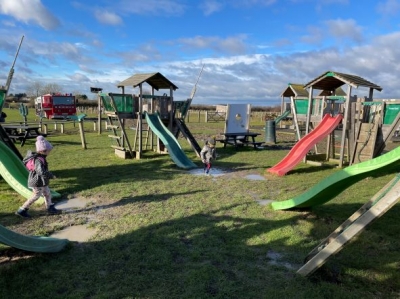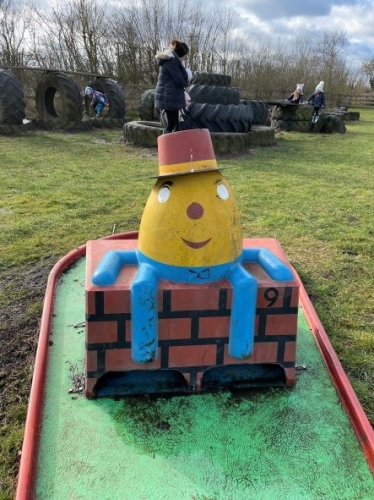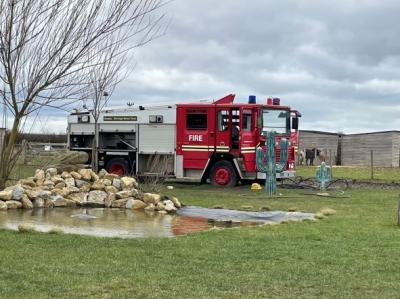 As with most days out, the boys were desperate to check out the park so we headed to Pirates Cove, which had a number of climbing frames, swings and slides. Pack your wellies and waterproofs this week, it was muddy, but that seemed to make them love it more!
The large tyres obstacle course was also very popular with the older boys, while my toddler enjoyed exploring the miniature golf area.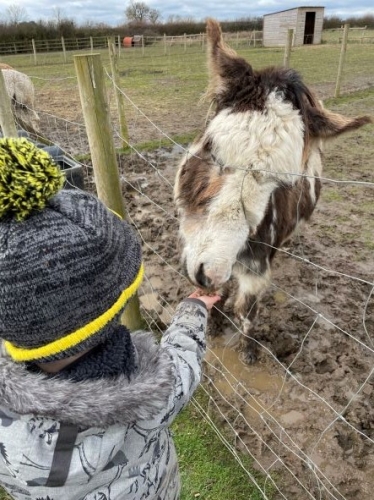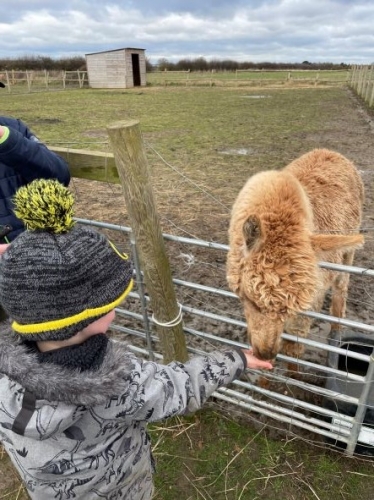 We were given a bag of feed on arrival, and the boys loved feeding the alpacas, donkeys and ponies.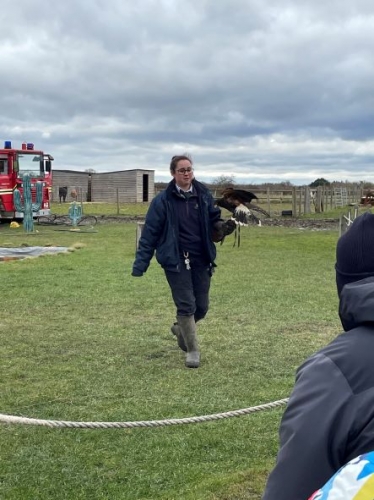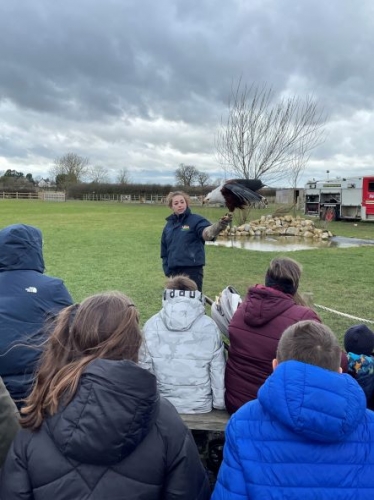 After a quick warm up in the café, we went to watch the Flying Display. The handlers were fantastic at making the display both fun and educational for the children- and also did a brilliant job at filling the wait for a stubborn Fraggle the Eagle to come down from a roof! The boys were transfixed by seeing the birds so close, and loved them swooping down.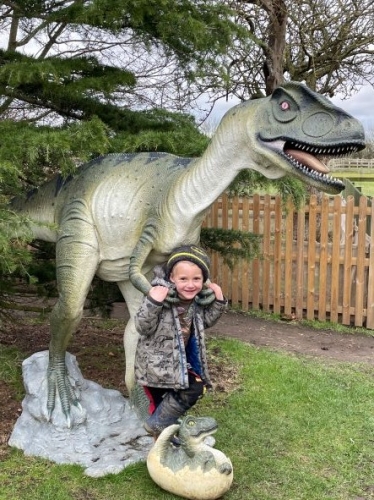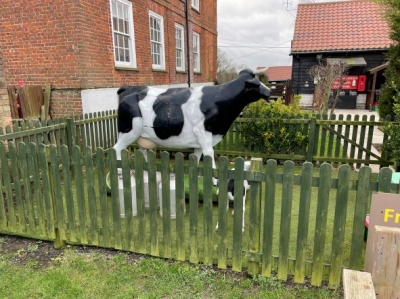 After a spot of lunch, we headed to the other side of the farm, where there was two further playing areas and lots of small animals to see and meet. My eldest was also very excited to encounter dinosaurs in the park. Another opportunity to feed some animals- we fed the goats, who were very cheeky- even trying to have a nibble on my son's coat, which he loved! There is lots to do over this side too- including more climbing frames and slides, a ride-on tractor area and Frida's Milking Parlour where you can try milking a model cow. There are lots of small animals too, including rabbits, guinea pigs, chickens, goats, budgies and even a wallaby! At 1pm you can meet the rabbits and guinea pigs in Pat a Pet and at 3pm you can meet the goats.
We had a great time at Herrings Green Activity Farm and will definitely be visiting again.
New this year- they have a 'Baby Barn' where you can visit their spring lambs, goat kids and other spring babies.
You can also book lots of activities and experiences, including being a zoo keeper for a day, Alpaca walk and tea for two, Junior Falconer Day and many more- see their website for more details.
Find out more about Herrings Green Activity Farm and Bird of Prey Centre here.
You can also see my Instagram Reel of our day here.