The summer holidays are well and truly upon us, and whilst you may be thinking you need to travel around to entertain the kids this summer, I can categorically tell you that is WRONG because there is so much going on right here in Hitchin!
First things first though, we're all feeling the pinch right now, so don't forget I have a 'free and low cost things to do locally' article right here.
The full what's on guide, covering all areas can be found here, but here's my Hitchin-specific edit of events and things to do this summer...
Events
The Children's Beach Festival and Fun Park
Bancroft Park
Sat 16th July 2022 - Sun 21st August 2022
12 - 6pm
Crazy Wristband days Tuesday and Thursday 12-3pm and 3-6pm £9.99 for unlimited rides

Botanical invasion at North Herts Museum
North Herts Museum
Sat 9th July 2022 - Sun 2nd October
An interactive installation of giant inflatable plants and flowers is coming to Hitchin from 9 July to 2 October, encouraging kids to learn and have fun with botanicals.

FREE Saturday Storytime and Craft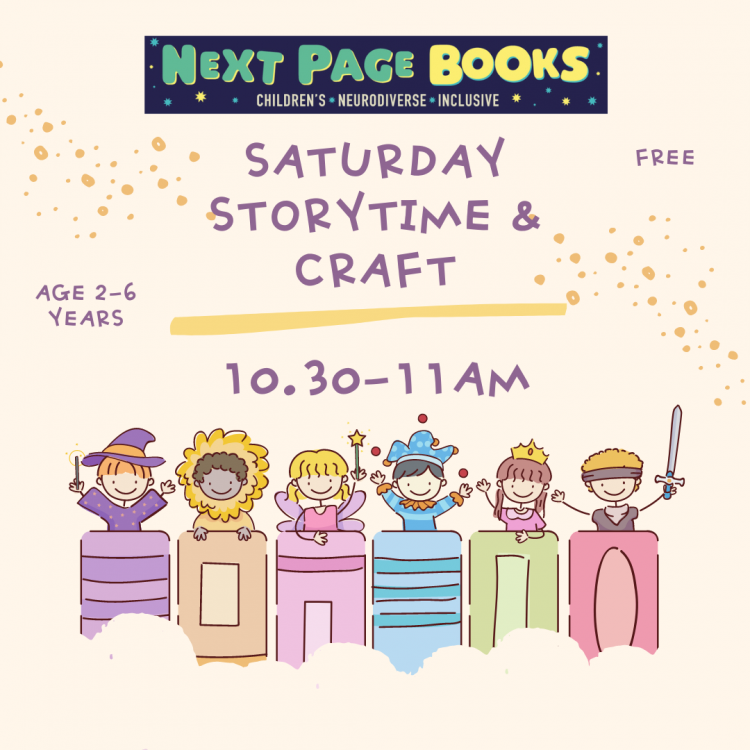 Next Page Books
Every Saturday
10.30am
We will be running a FREE weekly Storytime and Craft session each Saturday from 2 July onwards in the shop. No need to book, just come along.
Each session will be approx 30 mins and suitable for children from approx 2 to 6 years, although ALL are very welcome to attend.

Pre-loved Hitchin Uniform Pop-Up Shop
Hitchin Town Bowls Club
Every Saturday in the summer holidays
10am - 1pm
The shop will open every Saturday from 16th July till 3rd September, 10 am till 1pm. The involved PTAs will offer generic uniform items, like shirts, trousers, shorts, dresses, tights, and skirts, as well as a selection of branded items like tops and jumpers.
Market Place
Tue 2nd August 2022 - Mon 29th August 2022
Hitchin beach returns! Located in the Market Place from 2nd - 29th August, children will be able to bring their buckets and spades to play in the sand. We will also have deck chairs, children's rides and activities happening throughout. Come down and enjoy the fun!

British Schools Museum Weekday Craft Sessions
British Schools Museum
Tuesday July 26th - Thursday August 18th
10am - 12pm (1-3pm on Tuesdays)
Craft activities for children Tuesday - Thursday 10am - 12pm, plus 1-3pm on Tuesdays. £7 per participating child, with toys available free for younger children with a paying sibling. Children must be accompanied.
Week 2, 2nd - 4th August: At the zoo
Week 3, 9th - 11th August: Stargazing
Week 4, 16th - 18th August: Picnic


Summer Holiday Activities at North Herts Museum
Storytelling on the Terrace - August 5th and 19th
Accessible Exhibition Mornings - August 8th and 22nd
Botanical crafts - August 16th, 23rd and 25th
Hitchin Youth Trust
Mon 8th August 2022
10:15am
Lots of signing and signing (of course), with a focus on all things summery, time after to stay and play, grab a drink and chat with other local parents!

Sundown Cinema at Hitchin Lavender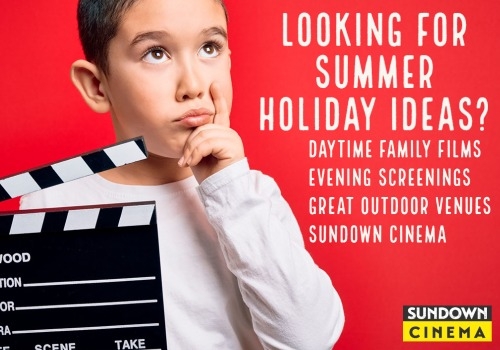 Hitchin Lavender, Cadwell Farm
Wed 10th August - Sun 21st August

We are excited to be back at Hitchin Lavender this summer with a series of films perfect for a family afternoon or a beautiful summer's night.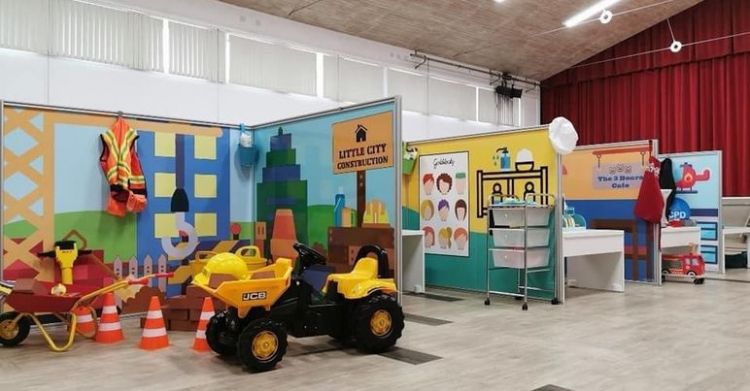 St Michaels Mount Community Centre
Thu 11th August 2022
09:30 - 10:45 & 11:05 - 12:20
A unique and wonderful play opportunity for your toddler/pre-schooler. Come and visit our toddler-sized street where your little person can be a vet, a firefighter, a shopkeeper, a hairdresser, run their own café and be a doctor!
Hermitage Road
Sat 13th August 2022
10am - 4pm
This is a great opportunity for all the businesses in this area of town to showcase all that they have to offer and remind customers why it's so important to support their local town.

Dr Dog - Toddler Music, Story & Face Painting Session
North Herts Museum
Sat 13th August 2022
10:45am, 11:40am
Join us at North Herts Museum on the 13th August, where we will be having another one of our monthly toddler music, craft and story sessions. This time we will be reading 'Dr Dog' by Babette Cole and having a good old sing-song. There will even be dog face painting!

Princess & Superhero Afternoon Tea & After Party
Fairfield Community Hall
Sat 13th August 2022
Doors open 11.45 After Party starts at 2pm
North Herts Museum
Sun 14th August 2022
Sun - 11.15am & 1.15pm
Your child will learn how to create handmade prints. Different themes each time to inspire them to create a different print each session. The class is aimed at ages 6 years up.

Introduction to Performing Arts for young children
The Pear Tree Café
Wed 17th August 2022 - Thu 18th August 2022
Has your child shown an interesting in the performing arts? These are introductory classes for ages 3-5 and 6-10.

Monkey Music Summer Holiday Workshops
St Mary's Church Hall
Thu 18th August 2022
10:15 and 11am
Keep your babies and young children entertained with musical and sensory fun at one of our age-specific Summer Holiday Workshops. All children must be booked in and this is a great event for all the family! Do book now as these Workshops get booked up early!

Victorians Live at The British Schools Museum
The British Schools Museum
Sat 20th August 2022
10am or 1 pm
Come and experience Victorian life - the chores a Victorian child was expected to do, the lessons they were taught, the toys they played with.10am or 1pm £8 per person (under 5s free)

Stotfold Creative Fair - Summer Edition
The Roecroft Centre
Sat 20th August 2022
11am - 4pm
Packed with amazing local stall holders, cakes, biscuits, bbq, bar and some exciting additions!

St Ippolyts Church Flower Festival
St Ippolyts Church
Sat 27th August 2022 - Mon 29th August 2022
11am - 5pm
Over the August bank holiday weekend St Ippolyts Church will be opening its doors and welcoming everyone to our Flower Festival.
Every nook and cranny in our beautiful, medieval church will be filled with flower arrangements of all shapes and sizes each representing a pub name.
Come along wander around our stunning flower arrangements, try and work out which is the strangest Pub name depicted and finally relax with a cup of tea and a delicious slice of cake.
Entry is £4, children are free.
Hitchin Town Hall
Sat 27th August 2022
3.00pm - 5.00pm
Come on down and enjoy a fun-packed afternoon filled with music and games. Feel free to dress up!
Hitchin Town
Sat 3rd September 2022 - Sun 4th September 2022
10-4
The Hitchin FoodFest is one of the most popular on the foodie calendar. As well as our local eateries promoting their gastronomic delights, there will be the best in street food and drink, local produce and the ever-popular foodie activities.

Things to do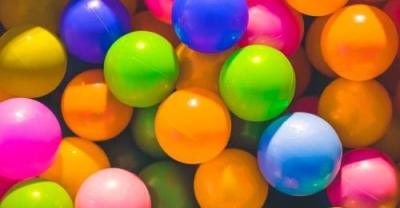 If you're looking to entertain the kids and sit down to a hot drink yourself, then you're in luck because Hitchin has some great play cafés and soft play:
Mama Baby Play, Sun Street - Mama Baby Play is a café and play area designed for babies and toddlers to roam free and explore our imaginative play areas, and for parents and carers to relax and socialise.
The Pear Tree Café, Queen Street - Hitchin's newest play café for both children and adults to come and enjoy unlimited play, coffee, freshly baked cakes and much more.
Little Rascals Indoor Play, Bancroft - Children's Indoor Soft Play & Party Centre where babies, toddlers and children aged 0 - 6 can play, climb, run around, make as much noise as they like and explore and learn all at the same time in our Soft Play Toddler area, Ball Pits, and multi-zone Play Frame.
Space2Play, Wilbury Way - For the little ones (0-3 year olds) we have 2 fabulous play areas full of activities designed to challenge and stimulate both their minds and bodies. For other ages we have a large play frame with giant slides, Astro turf sports court, a rocket, and a ball bounce at the top of the frame.


One of my favourite places to go locally is Hitchin Lavender. In the main field you can walk through rows and rows of lavender, perhaps pick a bunch to take home and get some beautiful family photographs. There's also a gorgeous café with playground selling delicious food and drinks, as well as lavender products.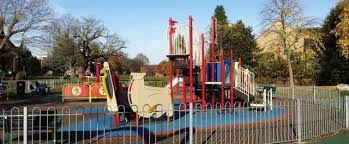 Hitchin is fortunate to have a number of great parks, so why not do a tour of them? You can find a list here. Find out about North Herts' 5 award-winning greenspaces here.
You can also see my Reel for our favourite park King George V at Hitchin rugby Club here.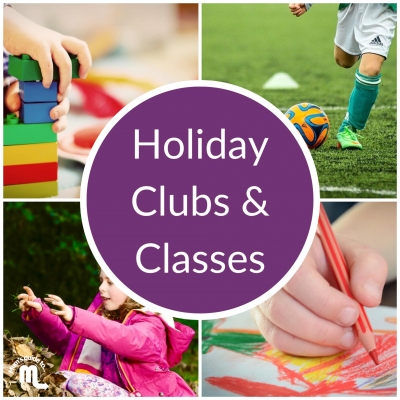 It's never too late to book the kids into Holiday clubs & classes- whether it's for an hour, a day or a whole week, we have something for everyone.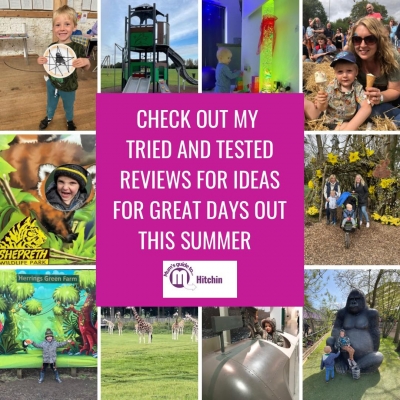 Find suggestions for new places to visit or activities to try with my Tried & Tested reviews here.

Summer Reading Challenge at Hitchin Library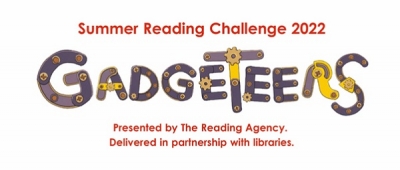 Feed your child's imagination and sign them up to the local library's Summer Reading Challenge.


Keeping cool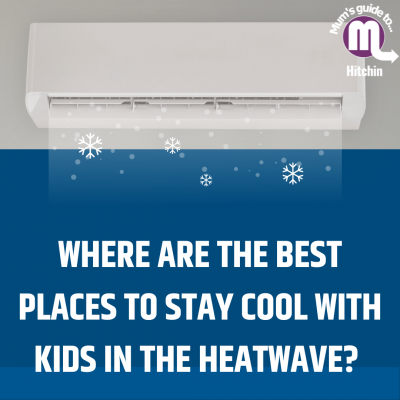 If the really warm weather makes a come back, you can find out where to cool off in a heatwave right here.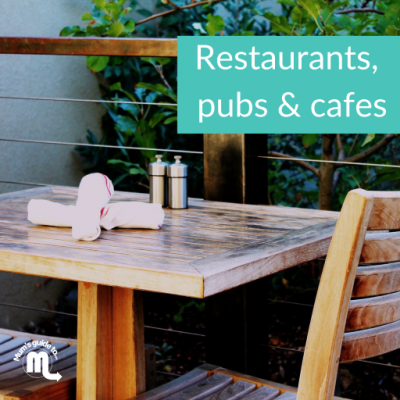 If you're looking to treat yourselves to a takeaway, dinner out, a café trip with friends, or browsing a local market, then the Food and Drink section has lots of local suggestions.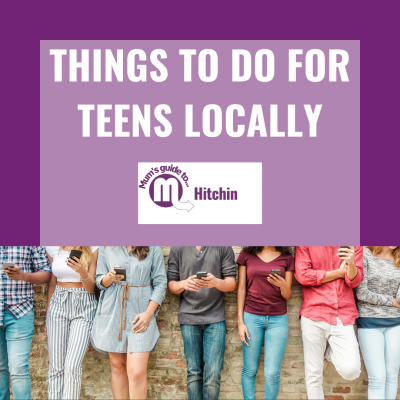 If you're looking for things to do with your teenagers, here's an article with suggestions from local parents of teens.