First impressions of the new DJs Play Park were WOW! (And that was my 11 yr old talking!) A good start. As you walk into the huge open plan space there is the Under 2s funzone/soft play, go-karts, a whole village of imaginary play shops, basketball area, canteen, party rooms and the soft play.
They have thought through everything to make this venue work for ALL children from 0-11. My older boys, aged 11 and 9, loved the go-karts and basketball, my 6 yr old loved everything from the soft play (especially the ball-sucking machine!) to the go-karts and the drop slide and the 2 yr old absolutely adored the imaginary play village which had a fire station and fire engine (with a fireman's pole!), a vets, a café, a schoolroom and a grocery store. I was actually jealous of my children and wanted to be 5 again so that I didn't look ridiculous showing my 2-year-old the vets whilst thoroughly enjoying myself at the same time. Luckily some other children came and played along and they didn't seem to think I was being ridiculous at all. (Love them.)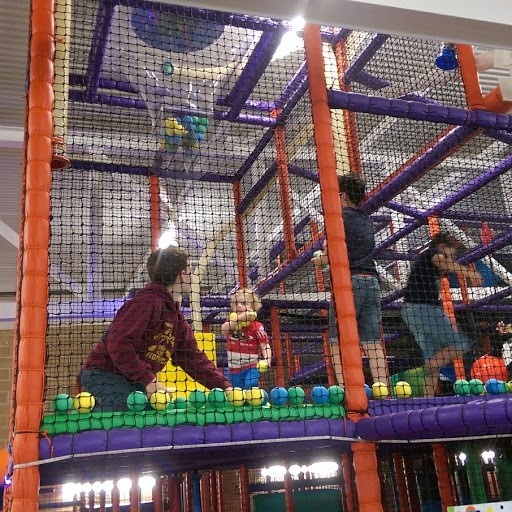 Although the building is obviously an industrial space it is very funky – even the pipework and beams look effortlessly cool (however, I have it on good authority that this project of launching something from nothing has been anything but effortless!). The pastel shades on the walls give a feeling of calm, even though as we all know these places create excited frenzy for the children! But for the adults this is very welcome.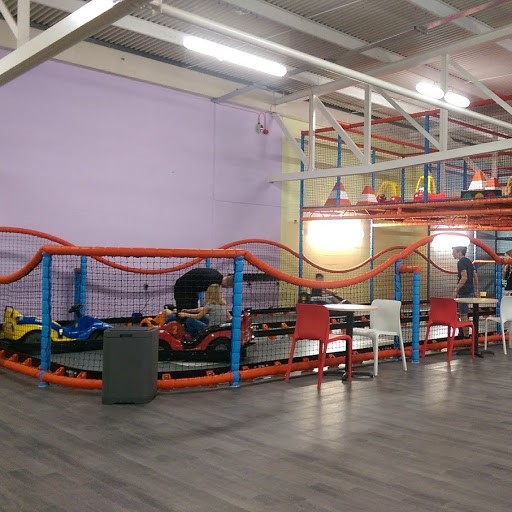 As with DJs Jungle, their sister site, the Play Park will be open for an hour exclusively for those with additional needs and their families on the 3rd Saturday of each month at 9am and it's half price with your HAND card.
For all local indoor activities visit the Things to Do Soft Play section.