Last week I was invited on behalf of Mum's guide to Harpenden to Jay's (the eatery by the zebra crossing opposite Co-op in Southdown if you haven't yet discovered this little gem) to taste test their new pizza menu. I mean, who wouldn't want to give feedback on pizzas?! Even more excited than me was my 11 year old who got to come along too. A huge treat but perfect timing as he's just started at secondary school and we all know how over-whelming that can be. The pizzas were delicious. My favourite was the prosciutto and mozzarella, actually the goat's cheese and caramelised onions, or possibly the margherita…! My son's favourite was the pepperoni closely followed by the extremely spicy one! There is enough choice for everyone's tastes.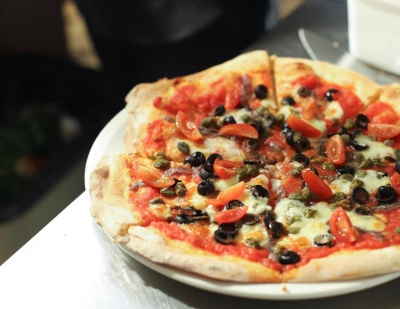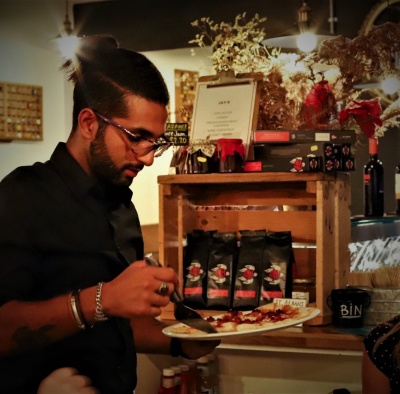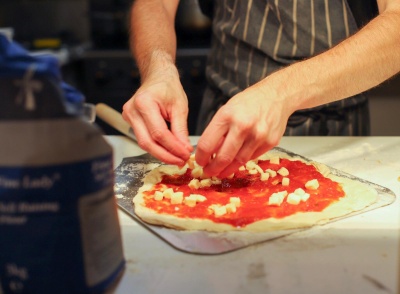 So why now? Well, Jay's are soon going to be opening from Tuesdays through to Saturdays for their evening menus and handmade sourdough pizza has been added alongside their current evening favourites. But it gets better – there will be a takeaway option!
Starting back in 2011 this little deli has grown into a wonderful foodie hub for locals and visitors alike. The team are incredibly friendly and during all this excitement and development for the business Jay has been up all hours with her gorgeous newborn! Congratulations Jay on your expanding family and wonderful restaurant.
Head down to Jay's for a cuppa & cake, a light Mediterranean lunch, a cocktail or a yummy pizza after work!