Having decided it was time for another day trip we thought we'd give Cassiobury Park in Watford a try. I had heard that parking isn't always easy so I made an extra effort to be up with plenty of time to make packed lunches, pack what seemed like a lot for a day trip (!) and still be there by 10.15am. At that time it was easy to park in the main carpark, but I could see that it was filling up fast and I think by 10.30/10.40 it would have been full. And I imagine on the really hot days it would fill up even earlier! It is a pay car park, but if you were careful for the rest of the day this could be the only cost you incur, so it is a great daytrip on a budget.
First stop was the paddling pools. There were toilets right next to them so it was easy for the kids to change into their swimming stuff, and I was lucky enough to find myself a bench to settle into. The water was definitely chilly, but it didn't bother the kids and they had a lovely time. There are a few large paddling pools and some small water fountain type things for the kids to enjoy. A huge hit, especially when we happened upon some of their friends and they played happily for quite some time whilst I was able to relax and catch up on some emails.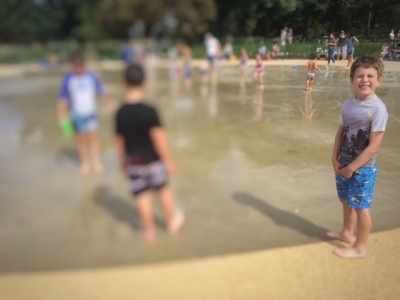 Once cold they changed back into their clothes to check out the children's playground next to the paddling pools. It's a good size park with some interesting equipment in it. Even the 10 and 11 year old girls were content playing in there for some time.
My only warning at this stage would be that there are sometimes a bouncy castle and bungee trampolines set up in the area and these cost, so best to avoid them if you're trying to keep costs down.
We then settled down to eat our packed lunches. However, there is a café by the paddling pools and playground so you can buy food if you want to. I contented myself with a cup of tea and the kids were allowed an ice cream.
In the afternoon we moved further in to the park and found the Miniature Railway. Whilst it isn't very long my three kids still enjoyed it and my 7 year old loved it. It takes you on a little trip through the woods. But beware that it does cost and it isn't always running.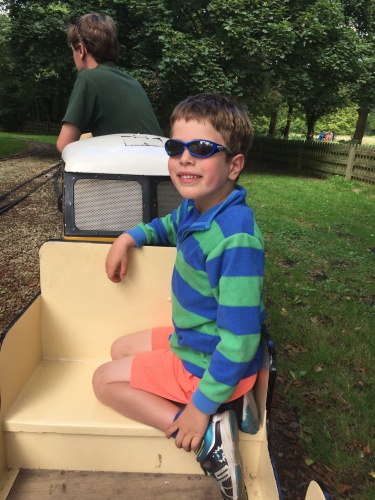 We then headed to the little river by the bridge (The River Gade) with our buckets and nets to try and catch some little fish. Mine always love any activity involving paddling in water and can spend hours trying to catch something, so this was a great free activity in a lovely setting.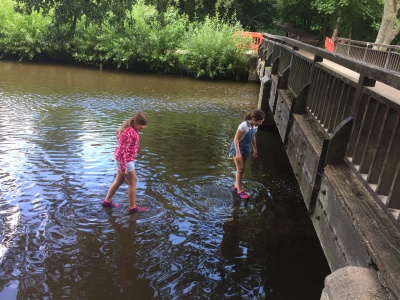 Afterwards we walked a bit further in to the park to find the canal (The Grand Union Canal). There we were able to feed a few ducks and swans, but most importantly we could see the canal boats and the locks. It's always really interesting to sit and watch the water going up and down in the locks, and for an added bonus it felt very educational to explain to my kids how it all worked! They loved helping the boat owners to open and close the locks at the relevant times.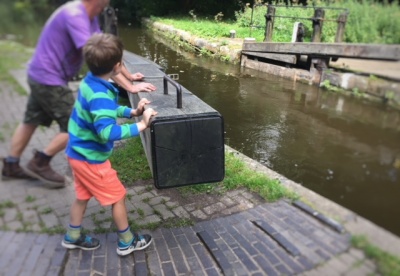 By this time I decided we'd had a very successful and varied day and it was time to head home. But of course on the walk back to the car the kids got distracted by the little fish in the stream again and we paused to try again to catch some. They were more successful this time and a photo was duly taken of the fish they caught to show off to anyone who showed any interest!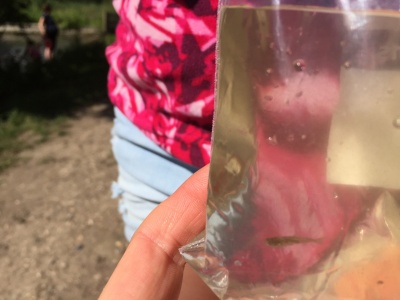 We had a fantastic day out, and despite buying ice creams and having a trip on the Miniature Railway it was also a very cheap day out not far from home. Perfect!