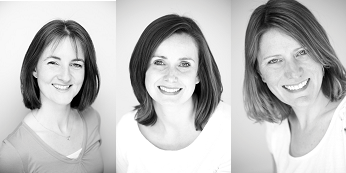 We are Alison, Angela and Carol and we run Mum's guide to Harpenden!
We set the website up back in 2012 with our friend Katie. At the time we had 12 young children between us and were always on the look out for things to do with them, relying on coffee shop noticeboards and word-of-mouth, which was frustrating. We felt there was a need for a single, up-to-date and freely-accessed resource that parents and carers could use to find out about all the classes, activities, events, facilities and services available in and around Harpenden for children and families. We set about creating one and so it was that Mum's Guide To Ltd was born, and in June 2012 Mum's guide to Harpenden was launched!
Our philosophy was and remains to this day quite simple:
The site focuses primarily on Harpenden and surrounding villages (though we will include things from further afield that are relevant and of interest).
It covers children of all ages from bumps to teens.
It's as comprehensive as possible for our town in our key areas - activities and things to do, family-friendly events, parties, local facilities, services and child-friendly businesses.
We are pro-active about seeking out new businesses and keeping the information up-to-date.
It's free for every business to list with us, so no-one is excluded.
In the process of putting together and running this site over the years we have discovered so many things that we didn't know about the area and met some wonderful local people.
Since we launched in June 2012 the website has gone from strength to strength with tens of thousands of visitors every year, thousands of followers on social media, and hundreds of local businesses choosing us for their advertising over the years. We were very pleased in 2013 to be selected as finalists for the Archant Herts Business Awards in the category of Best New Business as well as being short-listed for the Judge's Award, and in 2014 we were finalists in the FSB Herts Business Awards for Best New Business and were finalists in the category of Best New Business in the St Albans Chamber of Commerce Community Business Awards.
We were also very proud to feature in the November 2014 edition of Hertfordshire Life Magazine in an article about women making a difference in the Harpenden Community! You can read the article here.
In 2017 we expanded the business and launched Mum's guide to UK to enable other parents to launch Mum's guide to sites for their towns. There are now several other Mum's Guide To sites covering other towns across Hertfordshire, Bedfordshire, Cambridgeshire and Essex.
As well as supporting those sites we continue to provide the same comprehensive resource for parents in and around Harpenden! So if you want to add your business, organisation or event to the website, or advertise with us do get in touch. We'd love to hear from you.
Alison, Angela & Carol
The Mum's guide to Harpenden Team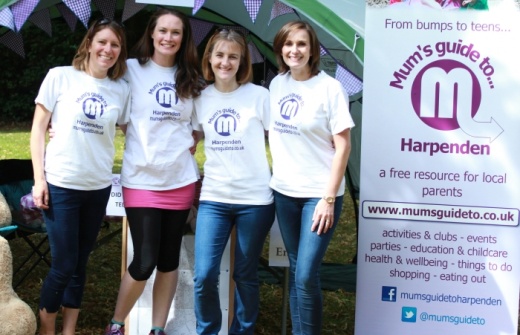 Here we are at the beginning, with Katie as well! She is still very much part of Mum's guide to Ltd but not Mum's guide to Harpenden as she now has her hands full running her new business, Musicale!