WELCOME TO MUM'S GUIDE TO HARPENDEN!

From bumps to teens, we have it covered! This is your one-stop site for everything you need to know about living in Harpenden with children. We're number one for information about what's on, things to do and children's activities locally!
Scroll down to find out what's happening this week and to read our pick of what's on this month. And if you're a new or expectant parent, or new to the area check our essential guide!


Community
Tell us what you think!
Thank you for visiting Mum's guide to Harpenden today. We're interested to hear about your use of the site and other parenting sites so that we can improve your experience and better meet the needs of you and your family.
If you can spare just a few minutes we'd love you to help us by completing our survey. If you don't have time today the survey will be open until 8th February and we'd be grateful if you could come back another time and take part. You feedback is important to us and will help us to improve the service we provide.
Thanks,
Alison, Angela, Carol & Katie

What's On This Week

1st December - 28th January
Jack & The Beanstalk
Gordon Craig Theatre, Stevenage
13th January - 21st January
Beauty and the Beast Family Pantomime
Luton Library Theatre, Luton
22nd January
Phonics for Reading
St Paul's Church, St Albans
25th January
Peanut Bird Feeders
Tring Natural History Museum, Tring
27th January *FREE*
Archaeological Apprentices
Verulamium Museum, St Albans
27th January
Welly Walk
Stockwood Discovery Centre, Luton
27th January
Cirque Enchantment
Hertford Theatre, Hertford

News & Notices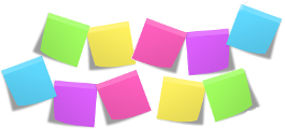 Volunteers required to keep Bumps & Babes going
Bumps and babes is a free drop-in session running every Tuesday from 10.00-11.30 at The Skew Bridge Pub for parents, bumps, and babies up to 18 months old. We have local businesses come along every few weeks to run taster sessions for us. Please follow us on Facebook for more information.... Read more

Monthly Picks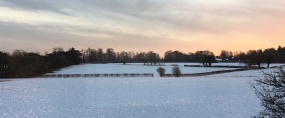 After a few months of excitement, from Halloween through Bonfire Night to the wonderful craziness of Christmas, JANUARY is typically a much quieter month - a welcome relief perhaps! But if you are looking for something to do here's some of the highlights...
If you didn't have time to get to the pantomime before Christmas you can still catch Aladdin at the Alban Arena until 7th January, Jack & The Beanstalk at the Gordon Craig Theatre until 28th January, and Beauty and the Beast will be at the Luton Library Theatre 13th - 21st January. The Radlett Centre has a production of Red Riding Hood on 19th & 20th January.
The Harpenden and Wheathamsptead Disctrict Scouts will be taking to the stage to display their talents at the Public Halls from Tuesday 9th - Saturday 13th January in their 69th Gang Show. There are still a few tickets remaining for this annual spectacular, but be quick!
On Saturday 20th January Brambleton Model Railway Club are holding their annual exhibition in the Public Halls - a must for all train fans big and little.
If you'd like to get outdoors Saturday 20th is also the first in a series of Welly Walks being held at Stockwood Discovery Centre. Suitable for ages 3-7 these walks will explore a different part of the site each week and will include stories and activities.
For some hands-on fun drop-in to the Natural History Museum at Tring with your under-5 on 11th and 25th January to make a Peanut Bird-feeder or for older children become an apprentice Archaeologist at Verulamium Museum on Saturday 27th January.
See our events page to find out more about what's on in January and the coming months.

BLOG
Turns out life isn't like the movies after all....
I recently saw a meme on FB of Mary Poppins on the carousel with Michael and Jane with the words "What I thought parenting would be like", then I looked at my own children… It seems I'm not alone in this illusion that we were brainwashed by Disney before starting a family as the post had 1000s of likes. But where did it all go wrong? Parenting is absolutely NOTHING like I thought and yet if everyone feels this way why hasn't humankind given up already?!

Essential Guide
Welcome to Parenthood in Harpenden!
If you are new to Harpenden, or a new or expectant parent, then here's our essential guide and top tips for living in Harpenden with children...