Writing reviews can sometimes be tricky, finding kind ways to say it could have been better. Fortunately, for me, the cast and crew of Hertford Theatre's 2018 Christmas show, The Astonishing Adventures of Pinocchio, have made it the easiest review ever! I don't have to glaze over anything. In fact, it was so fantastic I'm going to struggle to have enough superlatives to properly describe the amazing actors, the marvellous musicians and the spectacular production. But, I shall try!
Starting with the children supporting the main cast- they could not have been cuter. Their dancing and singing showed that each one of them is a potential star of the future. The actors created magical characters, sang as if they were in the West End and totally owned the stage. Robert Oliver's Stromboli could give Hugh Jackman a run for his money and the Greatest Showman number is giving me goosebumps again just thinking about it! The music was brilliantly chosen, and performed, to take you on Pinocchio's journey from fairytale fun through some mild peril with the creepy coach driver's circus to making you jump out of your seats to join in with some traditional pantomime horse-play – or should that be donkey-play?!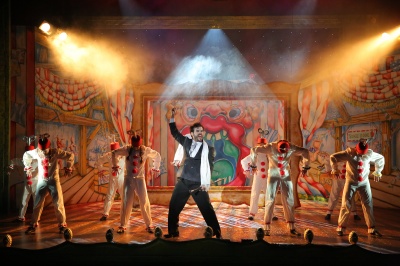 And if that hasn't sold it to you my 8 year old also wrote a review: "My favourite bit was all of it because it was soooo good!"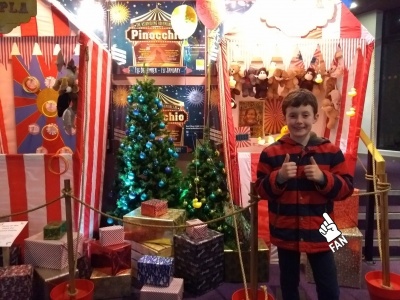 I can't lie to you – you wood be bonkers to miss this! Don't worry, the jokes in the performance aren't nearly that bad! I hope the dazzling blue fairy sprinkles her magical dust far and wide to spread the word about the marvellous, the wondrous, the Astonishing Adventures of Pinocchio.
There is no doubt that I will be returning to Hertford Theatre's next extravaganza with my children.
For more details about the production as well as their Relaxed Performance on 28th December please call the Box Office on 01992 531500 or visit www.hertfordtheatre.com
Official Pinocchio Photo Credits: www.area1photography.com - James Leask Frazer