Updated 10/08/20
Many splash parks are not opening this year so we thought it would be a good idea to have a look at other places we can take the kids for a paddle or to play in the water. Luckily there are lots of streams and fords which are shallow and perfect for paddling and cooling off in the hot weather.
When planning a day out don't forget a towel, change of clothes and beach shoes!
Lots of these ideas have been shared with us by Essex parents. Locations may not be specific but many are in small villages and so will be obvious when you arrive. Let's see some locations that have been recommended to us.
PLEASE DO TAKE CARE AND ENSURE THAT CHILDREN ARE SUPERVISED AT ALL TIMES.
Dedham (CO7 6HA) - this small village on the other side of Colchester is around an hour from Romford. Paddling is possible near The Boat House. This was the most frequently recommended spot for cooling off when we did our research!
Eynsford Ford (DA4 0AW) - is around 40 minutes from Romford, just outside Dartford.
Terling Ford (CM3 2PG) - shallow water perfect for a splash on a hot day.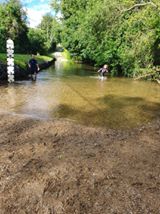 Photo of Terling Ford with kind permission - V C Lawrence
Hoe Mill Lock (CM9 6RA) - not far from Maldon, around 40/45 minutes from Romford. Paddle boarding activities and paddling in the shallows
Paper Mill Lock (CM3 4BS) - close to Hoe Mill Lock, near Little Baddow.
Danbury Common near Chelmsford (CM3 4JJ) - lots of outdoor activities here as well as paddling in the shallows.
Belfair Woods (SS9 4LR) - this nature reserve near Southend has something for everyone as well as opportunities to cool off in the water!
Admirals Park, Chelmsford (CM1 2XS) - water based activities like canoeing available here and paddling in the shallow water.
Harlow Park (CM20 2QQ) - small stream but perfect for little feet!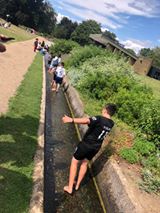 Photo of Harlow Park Stream with kind permission - Sam Taylor
Flatford Mill (CO7 6UL) - just over an hour away, on the way to Harwich.
Reader Recommendation!
And we have a late entry to our article, sent to us by one of our readers! Susie sent us this message:
"You can get your feet wet in the Ingrebourne by the Optimist pub (Hacton playground). If you go up towards Hornchurch Country Park, a 5 min walk, it's on the left where the grass opens up. There's a picnic bench there and steps down to the water where it's a gravel bottom stream. The water level is usually pretty low though and it's not suitable for swimming just feet dipping."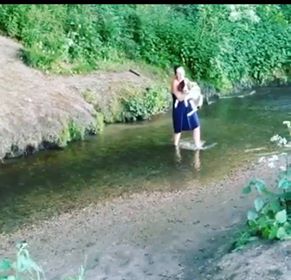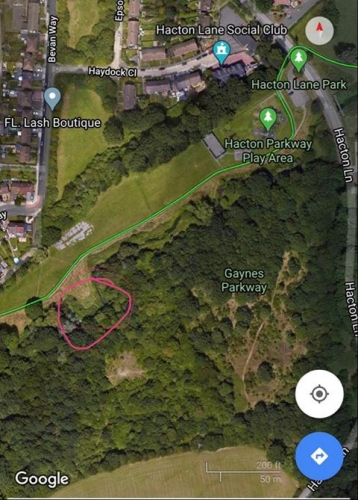 Photos of River Ingrebourne and map with kind permission - Susie Belle
Please take care when paddling in streams, lakes and fords. Footing can be slippery and children should be supervised at all times.