Last year my little boy had a Lockdown Birthday and I won't lie, I was really worried it would be a flop. Luckily, the sun shone and it was a huge success. At bedtime he said it was his best birthday ever! High praise indeed from the new 6 year old. It was such a relief and as I went to bed that night I was thankful that his 7th birthday would be a more normal affair. How wrong was I!
While we don't really know what the months ahead will bring in terms of restrictions, we can't guarantee that we can mix, or that businesses will be open as before. Now I face a whole new challenge - a second Lockdown Birthday! It won't be much fun if it's the same as the last one so I thought it would be a good idea to put together a list of ideas that could inspire you if you are in the same position as me!
The most important thing is to plan the day. Know what's happening and avoid the "what can we do now?" or the "I'm bored" comments. It will take the stress out of everything on the day itself.
Food
Everything revolves around food in our house!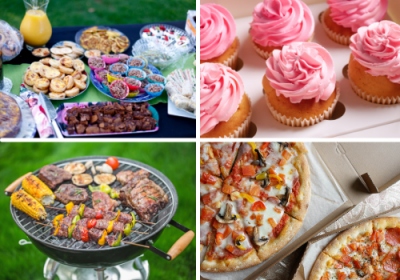 People
It's a great time to get others involved, even those not in your bubble.

Fun & Games
Plan some games and activities and stretch them out to fill the day.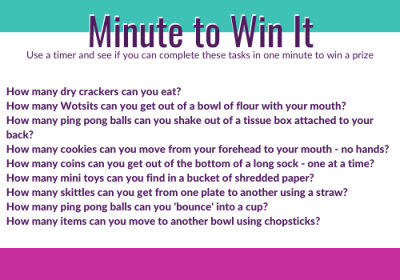 Netflix Birthday or BBC Together
Netflix - Type 'birthday' into the search bar and over 20 options will appear where there are a variety of messages from characters and kids TV shows.
BBC Together - this enables you to watch a show at the same time as someone far away!
Decorations
It's worth taking a bit of time on this as it will help everyone get into the birthday spirit. Decorations don't have to be expensive. You can buy ready made or you could make your own!
Themes
You may want to choose a theme to help steer your decisions. Your child will no doubt have their own ideas about this. Will it be a gaming party, all about our favourite superheroes, princesses, dinosaurs, horses, a PJ party, movie night at the Oscars, sports day/the Olympics, a pamper party or something completely different?


We can help!
Don't forget we have a great 'parties' section in our directory where you can find lots of local businesses who can supply cakes, food, entertainers and much more.
Whatever you decide to do, we would love to hear about it! You might have some great ideas that we haven't thought of and we would really love to add your suggestions to this article. You can contact us via our Facebook page or here and tell us your Lockdown Birthday plans.