We all need a little back up plan when the weather lets us down. We have created some completely FREE downloads which are all short activities that the kids can do at home or as a time filling activity. All you need is a printer. Some are colour downloads but printing in black & white is fine, it wont affect the activity.
3 of a Kind - these are quick activities which can be timed - try and beat your sibling or friend or aim to beat your own personal best score. There are 6 to choose from.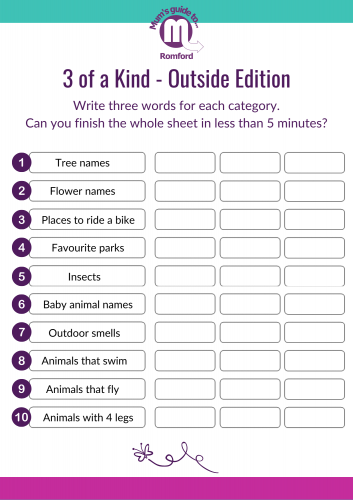 Home Edition
Animal Edition
Rainy Day Edition
5 Minute Challenge
Food Edition
Outside Edition
Signs of Spring Scavenger Hunt - this is a great activity to take on a walk or when exploring a park.
Treasure Map - everyone loves a treasure map! Print this off and design your own map - don't forget to add where X marks the spot!
The Alphabet Game - when I was a teacher I used this a lot. It's great to get kids brains working and its a fun challenge. You can choose any topic you like and the aim is to think of a words relating to that topic for every letter of the alphabet.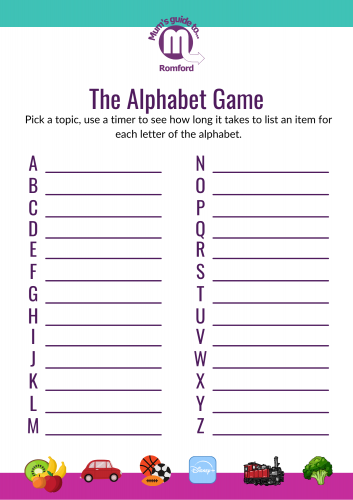 Secret Coded Messages - who doesn't love a mysterious coded message!? Use this as a basic for your code OR design your own!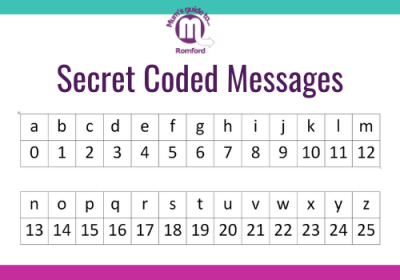 Keep an eye out for more being added!