Over the last 12 months there has been a lot of disruption to everyone's lives and we think that every child, whether they have been going to school or learning at home, deserves to be recognised for the huge efforts they have put in.
Click here to download and print this Home Learning Certificate.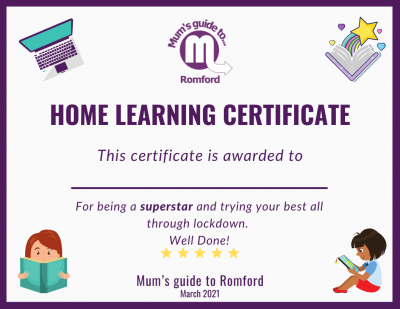 Click here to download and print this certificate for children of Key Workers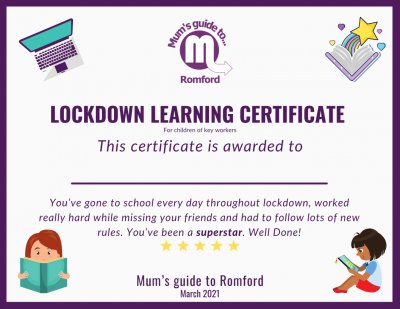 Here at Mum's guide to Romford, we recognise the huge challenges that parents & carers have faced and we think YOU deserve a little recognition for your efforts too!
Click here to download the Parents & Carers Certificate.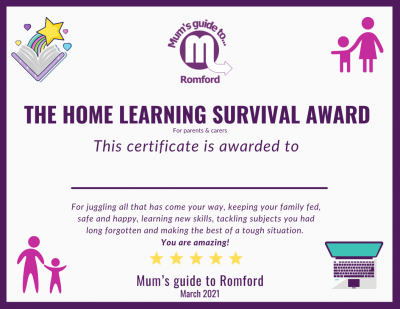 Remember - don't worry about what other families have done during this journey, focus on you and your family and give yourself the praise you deserve for everything you have faced. You've done an amazing job!
If you share these on social media please tag us @mumsguidetoromford on Facebook or Instagram!