How often have you heard the words 'I'm bored'? Keeping children busy and happy can be the most challenging part of being a parent.
Here at Mum's guide to Romford HQ we thought it would be a good idea to put together a list of ideas which can be a great back up if you've got a lazy day at home, a rainy afternoon or a few days off school.

Some of these ideas are very basic and need no explanation but there will be some you might not have thought of. Most don't require anything special, just bits and pieces you may have around the house. The age range these activities are suitable for varies greatly but many of the activities can be adapted to suit different ages. Take a look!
1. Bingo – make up some bingo cards and either create number cards to choose and call out or use an app to generate numbers.
2. Photo fun - print some photos and make a collage or fill a frame with photos of the family.
3. Create a family bucket list - what do you want to do this summer or during the next school holiday?
4. Mirror Mirror – reflection game. Can the children watching guess who is the leader and who is following the reflection?
5. Movie Night - duvets on the sofa, popcorn and snacks. Take it in turns to choose the movie!
6. How many can you name? Animals, animals with no teeth, boys names, trees – the list is endless and easy to differentiate for older children.
7. Play shop – make price labels and get the toy money out. Let's shop!
8. Make papier mache - this is a time consuming activity which is great for filling a day! There are so many ideas on Pinterest to inspire you.
9. Use containers and junk to make musical instruments - use small items to make shakers which all make different sounds. For example, rice, pasta, lentils, split peas, small lego pieces.
10. Create a dance routine and send the recording to grandparents or friends.
11. Create a jar of ideas – get a large jam jar or container with a lid and cut lots of pieces of paper to add suggestions for days out later in the year, happy thoughts, Sunday family time, positive memos, messages for family members.
12. Make a dolls house out of boxes - you could use magazine pages to cut out pictures to decorate the walls etc.
13. Write a news article and send it to the teacher. You could write it about the current situation, about something funny, something topical or something that has happened in your family.
14. Printing – use object from around the home to create patterns. (potato, string, fork, a balloon, fingers, lego etc)
15. Read – reading is probably the most important skill and aids learning and pleasure at the same time. Read to each other or read to yourself. Share your favourite book with the family. Read a story to a family member.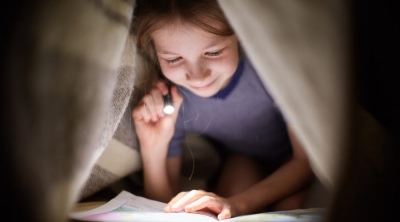 16. Den building – use blankets, chairs, cushions etc to build a den at home.
17. Lego challenge we love lego and have several sets waiting to be built since Christmas. You could also start the 30 Day Lego Challenge...
18. Restaurant at Home - Why not plan a restaurant night, create menus, set the table, the kids can dress as waiters, order a takeaway and the 'waiters' can serve it to the family!
19. Charades
20. Create a secret code and write messages for other family members - for example A=1, B=2 etc)
21. Pamper party – manicures, pedicures, face packs, make up and hair styling.
22. Write letters and postcards to family members, friends and neighbours. Everyone loves getting something in the post.
23. Put on a fashion show.
24. Have a teddy bears picnic
25. Would you rather? This is a great game to play as it's fun but all you can ask some interesting questions about choices. For example, would you rather have a new bike or make sure no children in the world were hungry? You'll find lots of suggestions for questions here.
26. Write a limerick - these are fun poems and take practise to get right.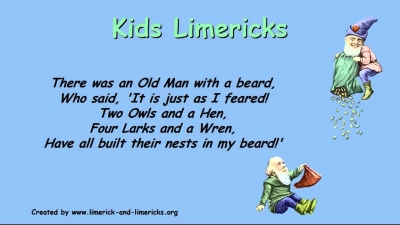 27. Suck it up! – Transfer smarties from one plate to another using just a straw. This can be adapted to use chopsticks.
28. Amazing mazes – create a maze using play dough or lego and make the ball/marble find the way in/out.
29. Story Circles - the family sit round in a circle and someone opens the story, saying just the first sentence. Go round the circle and add a line each, the story will take lots of twists and turns and can be made as funny, ridiculous or scary as you like!
30. Indoor camping – use a pop up tent indoors or sleeping bags in the front room!
31. Balloon tennis – use paper plates taped to lolly sticks or wooden spoons for rackets and a balloon for a tennis ball.
32. Paper aeroplane challenge - who can make the plane that travels the furthest.
33. Make a bird feeder - click here for ideas.
34. Put on a show – Stars in Their Eyes, My Family's Got Talent etc.
35. Make shadow puppets - always a favourite in the darker winter nights.
36. The Taste Test - wear a blindfold and taste different foods, or different flavours of crisps to see if you can identify what they are.
37. Play schools – my favourite game as a child. I was destined to be a teacher!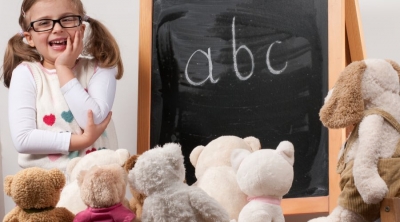 38. Create a home exercise routine – Make your own routines and get family members to join in or you can always watch PE with Joe Wicks instead.
39. Help with the chores and housework – more people in the house all the time leads to more housework. Make a rota and give everyone a few jobs to do.
40. Dressing up - dressing up in mum and dads clothes was always fun when I was a child although these days children often have their own costumes.
41. Plan an indoor picnic - we have lots of ideas from a previous article here.
42. Memory Games – objects on a tray, items removed from a room etc.
43. Guess Who? – all you need is post it notes. Write a name of a famous person on a post it and stick it to someone else's head. They will give you one. Ask questions to get clues about who you are.
44. Alphabet hunt – hide plastic letters or flashcards around the home.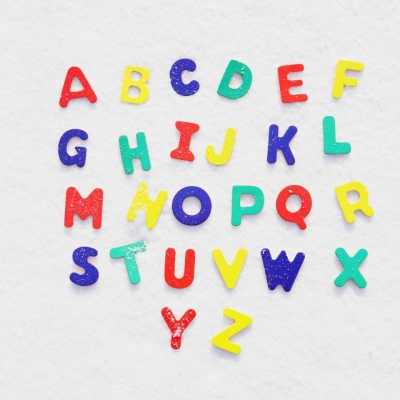 45. Learn a hand clapping rhyme.
46. Simon Says – the old ones are the best. Little children love this game and it's great for promoting listening skills.
47. Who Am I? I give one clue at a time and others have to guess who I could be. I could be an animal, a celebrity, a character from a story or film. They have just 20 questions.
48. Make me laugh – try not to laugh as someone does their best to get a giggle – can also be done as a silent game!
Projects
49. Keep a diary in the style of Anne Frank detailing your time in lockdown.
50. Become a detective and research your family tree – this is easy to differentiate, younger children can phone/video call relatives for information while older children use the free online websites to research their families. There are lots of free sites to help you.
Free BMD
UK Census Online
Scotland's People
Roots Ireland
Ancestry
Family Search
51. Time capsule – create a parcel with items given by the whole family and find 20 things that will show someone what it is like to live here, now.
52. Create memory boxes - filled with objects that will remind you about special times and special people.
53. Window painting - create a design to cheer up your neighbours as they walk past.
54. Do a research project – find facts about a place, animal, country, famous landmark, sporting team or player or celebrity and create fact files or a scrap book. Older children can use Powerpoint to create their presentation.
55. Design a pizza menu for an imaginary new restaurant. How creative can you be? Can you make one of the pizzas for tea? There are some simple recipes for pizza making on the BBC Good Food website.
56. Create a comic strip - who will be your comic hero?
57. Plan a road trip - this is a great one for older children. Plan a trip around the UK or abroad. Think about places to visit, transport, languages to learn and experiences. Create a travel plan.
Art & Craft Activities
58. Sock puppets - an old favourite from my childhood which probably originated from a Blue Peter programme!
59. Decorate an old plain T Shirt
60. Collage making/decoupage – use old magazines to create a collage or upcycle an old box or piece of furniture.
61. Spaghetti Skyscrapers – use dried spaghetti and either some play dough or marshmallows and create the tallest self-standing sculpture you can.
62. Drawing/painting – most children just don't have enough time to get creative. Why not take a look at the Draw with Rob website and learn step by step how to draw various things.
63. Create an Aboriginal inspired piece of art using dots made with the end of a cotton bud.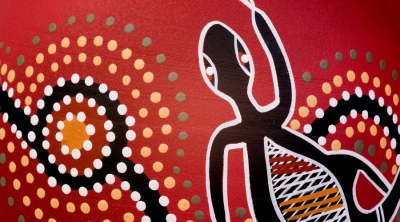 64. Wallpaper People - OK I know not everyone will be able to do this! If you have some old rolls of wallpaper hidden away somewhere, draw round family members and label the body parts. Research body parts and organs to draw on and describe.
65. Wax painting – draw something with a crayon or wax candle and paint over it was water colour.
66. Paint a pebble - this is such a lovely activity and once the isolation period comes to an end you can get out and hide your rock in your are to be found. There is a group on Facebook called Essex Rocks with lots of ideas.
67. Make your own slime - click here for a recipe.
68. Make your own salt dough - click here for a recipe.
Outdoor Activities
If you are fortunate enough to have a garden or some outdoor space use every opportunity to get outside for some fresh air - even if it means wet weather clothes!
69. Star Gazing - how much do you know about the sky above us? Click here for some star gazing activities.
70. Bubbles - it's no secret that all kids love bubbles, even the ones who think they are too grown up!
71. Make a bird feeder - you'll find ideas on the cbeebies website.
72. Plant some seeds - take a look on the Gardeners World website for suggestions on what to plant and when.
73. Make a bug hotel - click the link for some suggestions.
Learn a new skill
74. Use the internet to research how to count to ten in different languages. Extend this by learning other useful phrases in each language.
75. Learn to crochet or knit - start with simple squares and make a scarf or a blanket.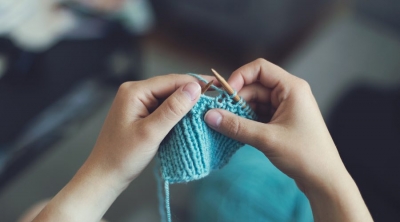 76. Learn Makaton - Younger children can join in with Justin in Something Special while older children can access the British Sign Language website here.
77. Practice typing - this BBC link will give you lots of exercises to help perfect this skill.
78. Learn to code – use Scratch to learn basic coding on a laptop, PC or tablet. There are lots of free basic coding apps for younger children like Bee-Bot.
Fun but educational
79. Unscramble – make some anagrams and challenge each other to solve them.
80. SATPIN – these are the first 6 phonemes taught in school and can be used to make literally dozens of small words. Aim for 50!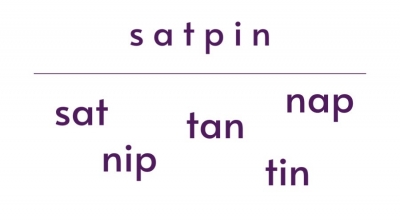 81. Word families – someone says a word and then everyone makes the biggest word family they can. For example cat, hat, bat, fat, chat….
82. Silly sentences – give 5 random letters and they have to use those letters to create a silly sentence. For example FHTGA – France has two green aeroplanes.
83. Roll and read – create a table with a dice number at the top of each column and tricky words underneath. Roll the dice and read.
84. Bingo- OK so I know we had Bingo right at the top, but it is such a versatile game. Play with words, times tables, odds and evens, phonemes, word problems etc
85. Boggle – even if you don't have the actual game you can draw a grid and add the letters at random.
86. Words within a word - Write a big word and see how many small words you can create using just those letters.
87. Draw a map showing your neighbourhood. Have a look at Google maps and how that looks. Can you give directions to local venues? Challenge others by giving directions and see if they can guess where the directions will take them to.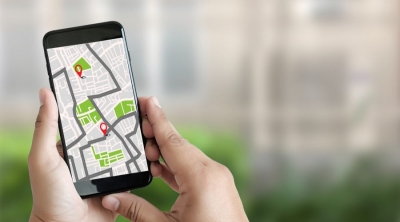 88. Create a word search - this can be with spelling words or topical for example, football teams, animal names, pop stars, colours etc
Scavenger Hunts

This has endless possibilities, just give the kids a list and send them off. To download the Mum's guide to Romford Scavenger Hunts, click here.
89. Search for items of certain colours - find ten red things
90. Search for objects A-Z in the alphabet. For example apple, bell, cat...
91. Photo scavenger hunt – take pictures instead of collecting objects.
92. Adjectives – give the kids a list with words like fluffy, crispy, smooth and they have to find objects for each adjective.
93. Sight words – hide sight words on flashcards.
94. Shapes - Search for items with certain shapes - cubes, cylinders etc
95. Bug Hunt - one for outside! Woodland Trust have lots of ideas about how to be a great nature detective.
96. Initial letters - items that start with the same letter - find ten things that begin with a 'T'.
Paper Cup Games
This is a cheap and simple resource which many of us will have lurking around after a party.
97. Stacking – how many can you stack in 1 minute?
98. Yank Me – stack cups upside down with a piece of thin paper in between each. Start at the top and yank out the paper so that the cup slots on top of the cup underneath and so on until the bottom cup. Can be timed!
99. Flip It – set the cup upside down over the edge of the table, flip in and it must land upright to win.
100. Blow Ball - tape a cup to the edge of the table and use a straw to blow a ping pong ball into a cup.
101. Paper cup bowling – stack 10 cups and roll a ball and see how many are knocked over.
This list is not exhaustive! If you've got other ideas please do send them in and we can add them to the list!