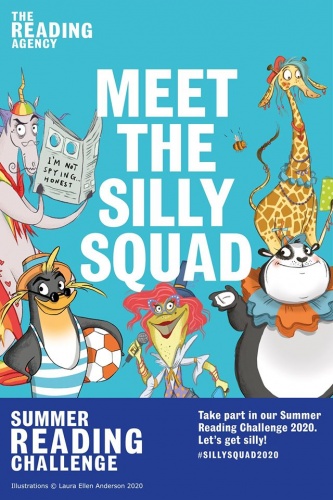 Every summer our local libraries work with the Reading Agency to encourage as many primary children as possible to read for pleasure. Historically there is a dip in children's reading ability over the summer period due to not being in school - this year of course things are a little bit different. As children have been out of school for a long period of time already it's even more important to encourage reading.
This year the challenge will run from 5th June until mid September.
Traditionally, children sign up at one of our local libraries and then visit the library and read with a volunteer. As libraries are currently still closed, things will run differently. As with many things these days - this Summer Reading Challenge is virtual!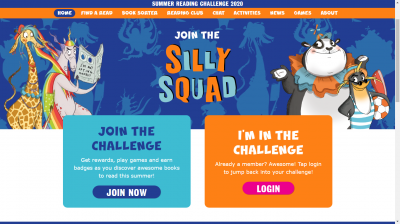 The first thing to do is sign up your child(ren) to the Silly Squad on The Reading Agency website. It's a good idea to read the information for parents page as it explains about user names etc. Please be aware that on launch day the Silly Squad website is receiving lots of traffic so you may need to try more than once.
Children can set their own reading goals and can read absolutely anything! Story books, picture books, non fiction, comics, joke books, poetry, ebooks ... absolutely anything! Instead of filling in a card at the local library, when a book is finished, just enter it on the Silly Squad website and post a book review there. As children complete more books and reviews they will unlock activities and incentives.
Our friends at Havering Libraries will be sharing activities and updates so please keep visiting their Facebook page for inspiration.
You can visit the Summer Reading Challenge Facebook page here for lots of information and launch day events.
If you are not yet a member of your local library, visit the Havering Libraries website for more information on how to become a member and to sign up.