If you're looking for Christmassy events right here in Hitchin and its surrounding villages, then look no further than the Mum's guide to Hitchin round-up of all the places to meet Father Christmas, see Christmas Lights, go to children's classes and events, enjoy pantos and festive shows, shop at Christmas Markets, or simply have a festive time!

I will highlight low cost events where I can, to help you find the Christmas bargains!
If you know of events that are not in this guide, then please add them using this form.
I will continue to add to this guide as more events are added to the website, and there will be more guides as we get closer to Christmas, so do bookmark this page and come back!
Jump to:
Where to see Santa
Christmas Lights Switch Ons and Light Events
Children's Classes and Activities
Pantos, Films and Shows
Christmas Markets and Craft Fairs
Other Christmas Events



Where to see Santa!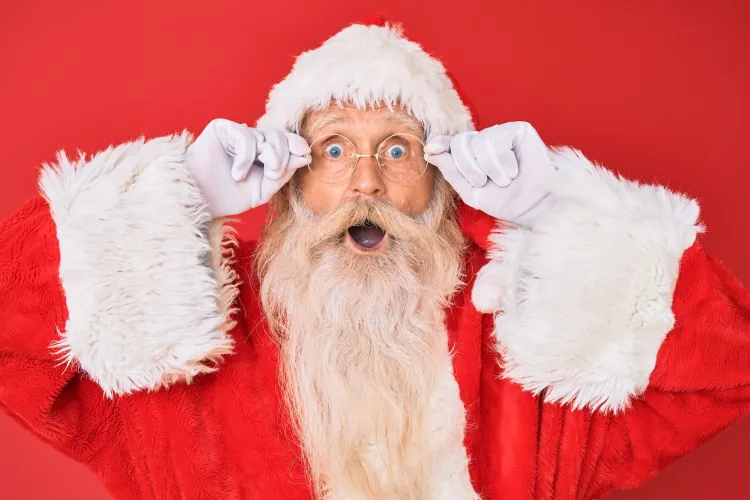 Hitchin, Letchworth, Stotfold, Arlesey and surrounding villages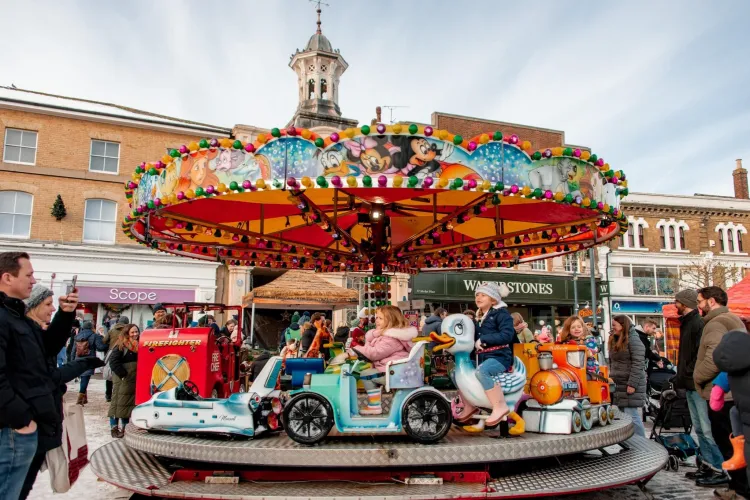 Festive Fun Day on Hitchin Market Place
FREE TO ATTEND
Sat 9th December 2023 10am-4pm
Visit Hitchin is kicking off our Christmas events for 2023 with a kids Fun Fair & Santa's Grotto! With Face painting, Children's rides and lots more...
More details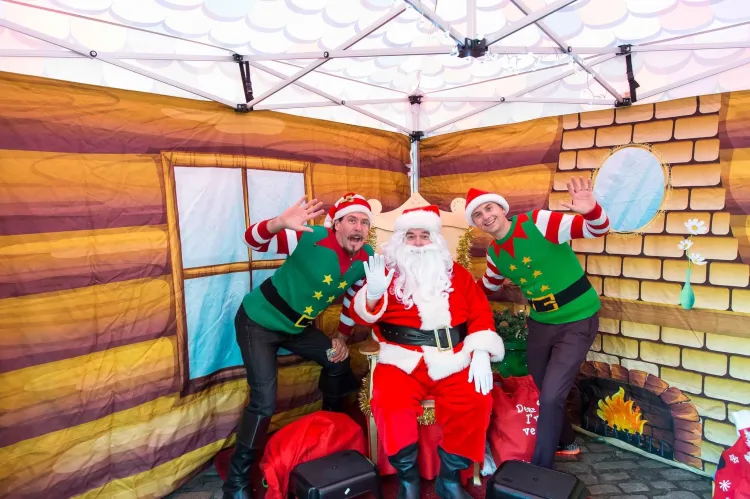 Santa's Grotto on Hitchin Market Place
NO NEED TO PRE-BOOK TO SEE SANTA
Sat 9th December 2023 - Sun 10th December 2023 10am-4pm
Come and meet Father Christmas this weekend! (9th - 10th December) - no need to book.
More details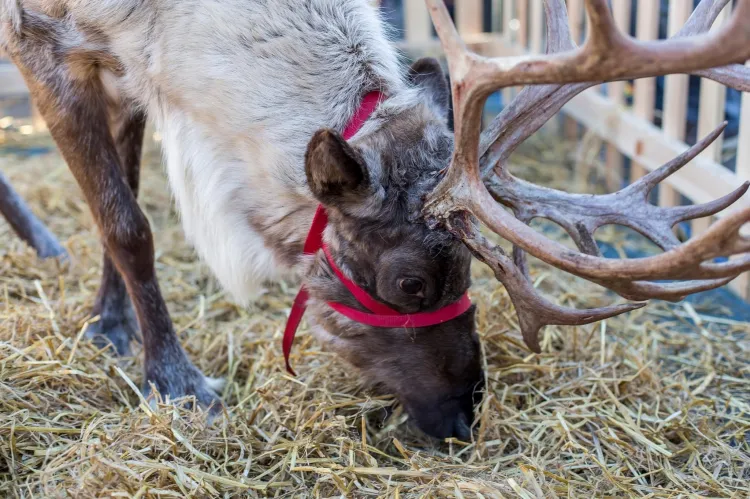 The BIG Weekend on Hitchin Market Place
FREE TO ATTEND
Sat 16th December 2023 - Sun 17th December 2023 10am-4pm
Our Christmas BIG Weekend is back! A fun filled weekend with Giant Snow Globe, Santa's Grotto, make & take workshop, face painting, Reindeer and lots more!
More details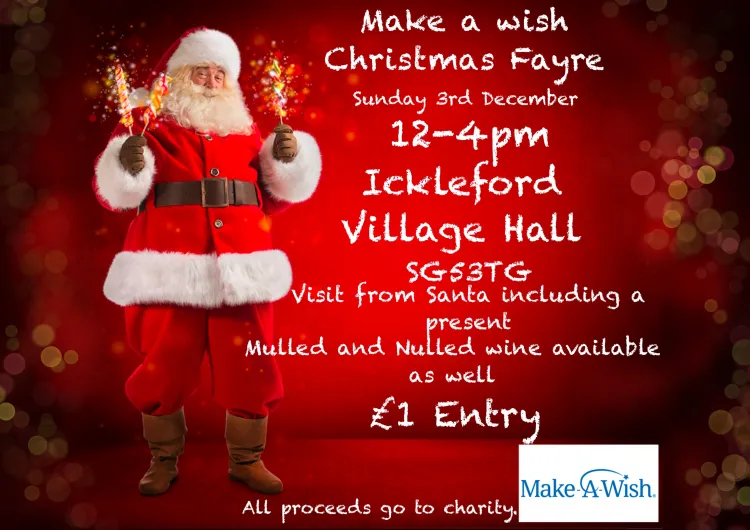 Make a Wish Christmas Fayre at Ickleford Village Hall
NO NEED TO PRE-BOOK TO SEE SANTA
Sun 3rd December 2023 12-4pm
Make a Wish Christmas Fayre. Stalls selling Christmas wares. Visit from Santa including a present for children. Mulled and Nulled (non alcoholic) wine. £1 entry to go to Make a Wish Foundation charity.
More details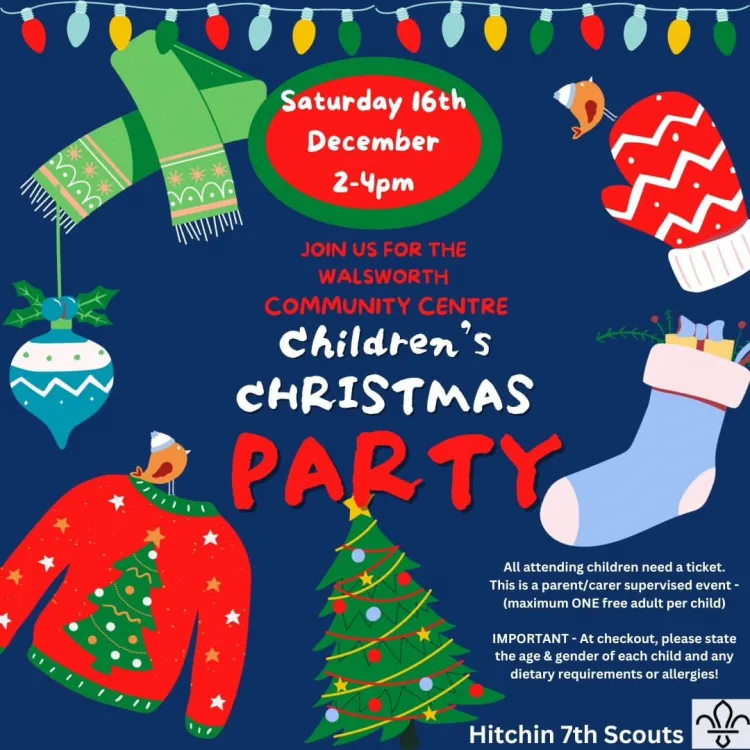 Children's Christmas Party at Walsworth Community Centre, Hitchin
LOW COST - £2 PER CHILD
Sat 16th December 2023 2-4pm
Father Christmas will also be paying us a visit. This is sure to be a popular event, so get your tickets early so as not to miss out. All attending children need a ticket and must be supervised by a parent/carer. Tickets are £2 each for 1 child and ONE adult.
More details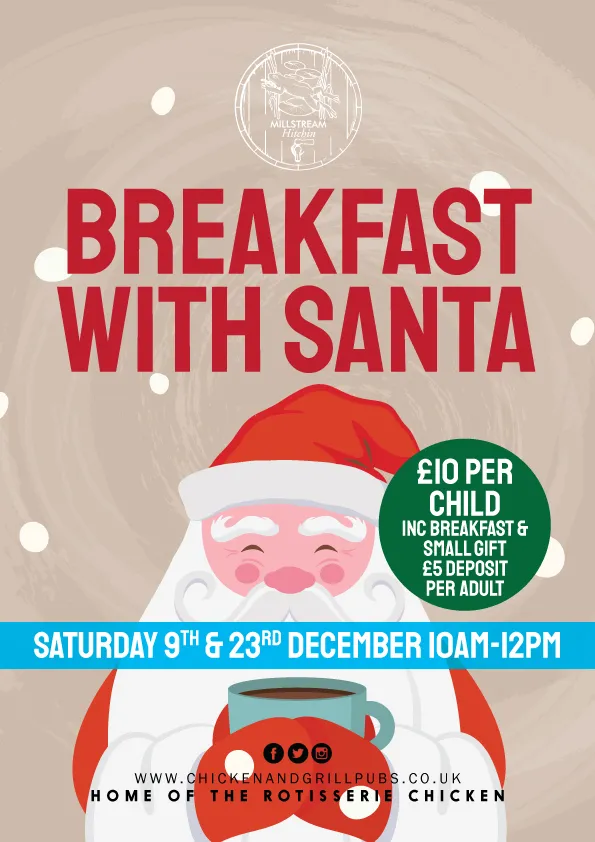 Breakfast with Santa at The Millstream, Hitchin
Sat 9th and Sat 23rd December 2023 10am-12pm
Get your little ones in the Christmas spirit & Join us on the 9th & the 23rd of December to have breakfast with Santa.
receive a yummy Breakfast ,a small gift and you get to meet santa in person all for £10 per child.
if adults would like to have breakfast too a £5 deposit is needed per adult.
Come & grab your tickets before they run out!!
More details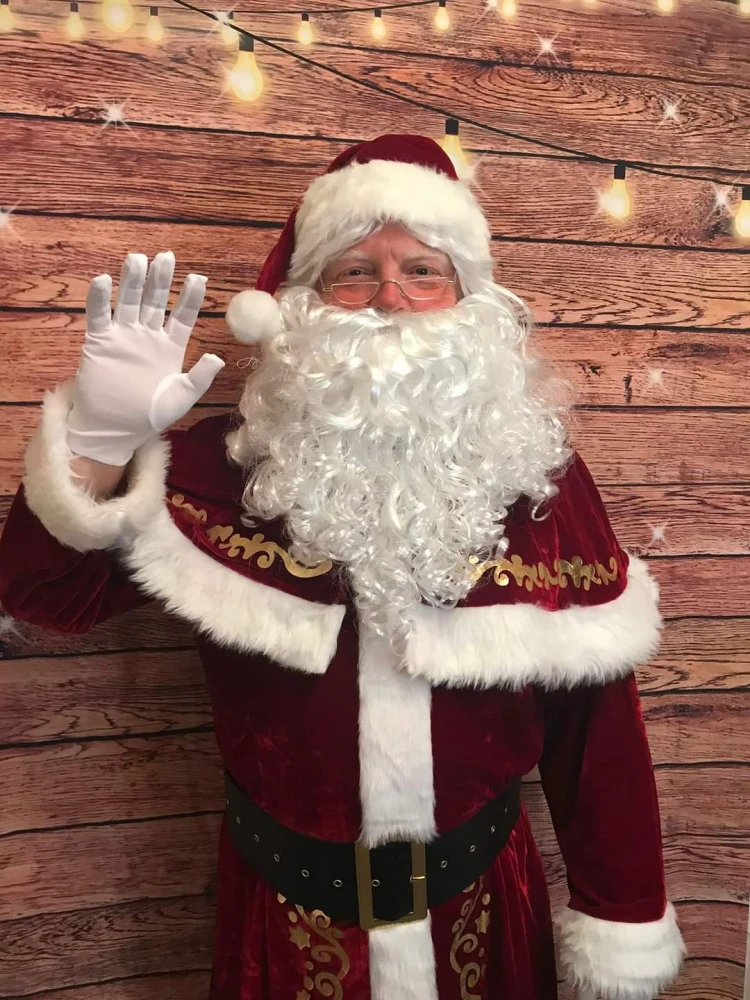 Santa's Grotto with Lunch at The Orange Tree Pub, Hitchin
Sat 16th December 2023 11am - 2pm
Meet and greet Santa at Orange Tree! £16 per child (present and lunch included). Please book in advance as limited availability.
More details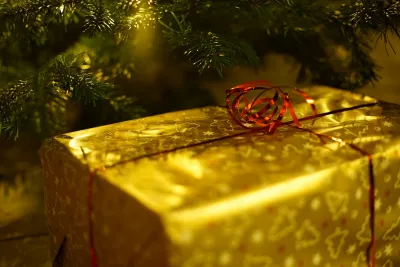 Christmas fair at The Bull Inn, Whitwell
NO NEED TO PRE-BOOK TO SEE SANTA
Sat 9th December 2023 12 - 5pm
Craft fair / With Santas grotto / raffles for charities/ Festive BBQ / Hot chocolate/ mulled wine / warm apple cider. All at our beautiful cosy country pub .
More details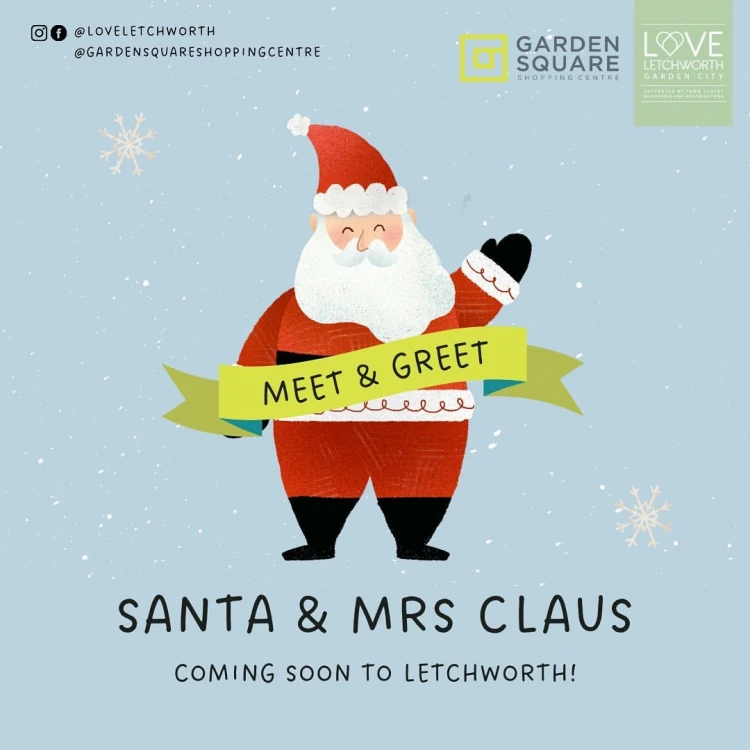 Meet and Greet Santa and Mrs Claus at Garden Square Shopping Centre, Letchworth
FREE AND NO NEED TO PRE-BOOK TO SEE SANTA
Sun 10th December 2023 11am - 2pm, Sat 16th December 2023 10am - 2pm, Sat 23rd December 2023 10am - 2pm and Sun 24th December 2023
11am - 2pm
Santa is bringing his Workshop to Letchworth Garden City! Not only that but meet & greets with Santa & Mrs Claus will be absolutely FREE!
More details

Christmas Light Switch Ons and Light Events

Hitchin, Letchworth, Stotfold, Arlesey and surrounding villages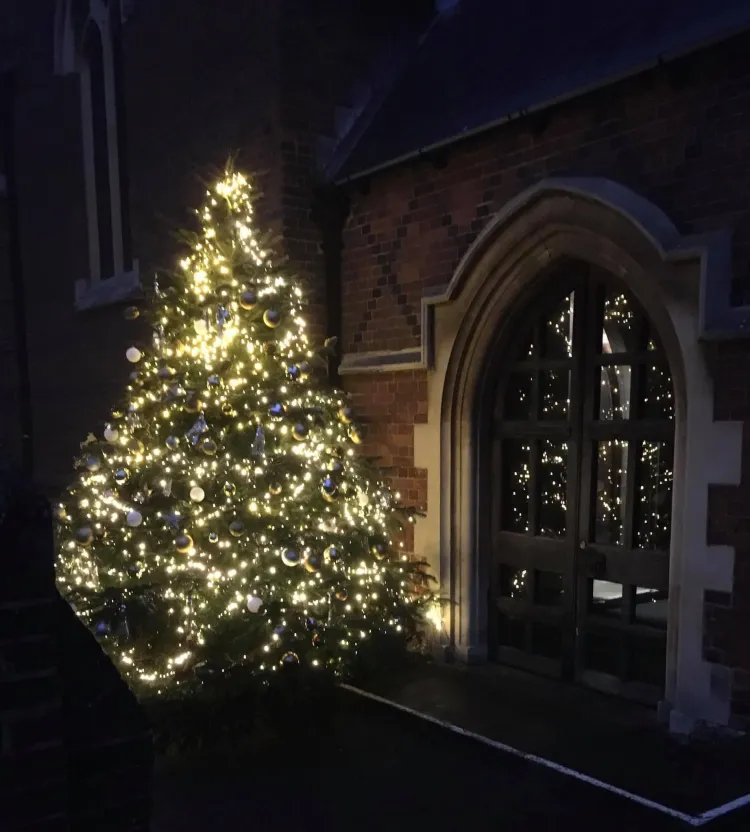 The Hitchin Christmas Tree Festival at Holy Saviour Church, Hitchin
Fri 8th December 2023 - Sun 10th December 2023
Come and join us to see the beautiful Christmas Trees, brilliant live music and delightful refreshments.
Friday 8th:.
1430-1600 Quiet Session
1630-1715 Christmas Carol Songs for Children.
More details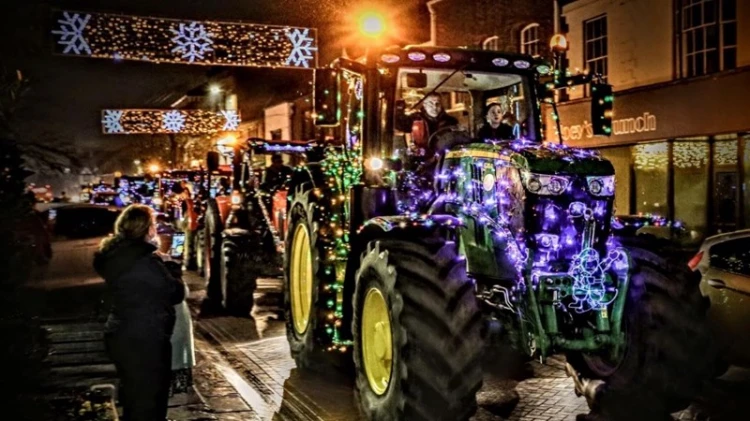 Farmers on Christmas Lights Tour - Baldock, Letchworth and Hitchin
FREE TO ATTEND - CHARITY DONATIONS FOR GARDEN HOUSE HOSPICE
Sat 16th December 2023
Around 150 tractors and farm vehicles covered in Christmas lights and decorations will once again be taking part, driving though Baldock, Letchworth and Hitchin in a sight that is sure to put a smile on the faces of everyone young and old. We are again hoping that thousands will turn out on the streets to support the farmers last year and we know their return will be extremely popular!
More details



Children's Classes and Activities

Hitchin, Letchworth, Stotfold, Arlesey and surrounding villages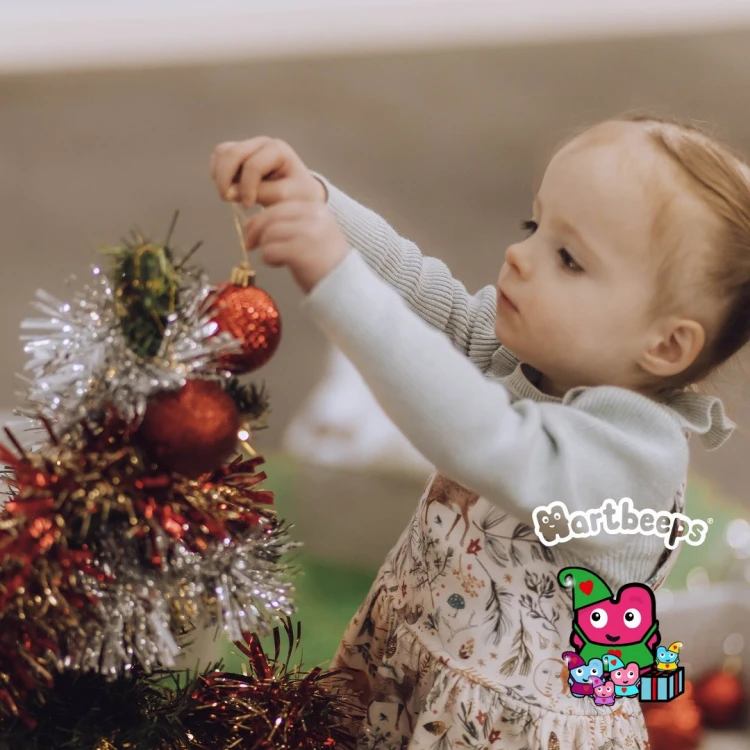 SOLD OUT - Hartbeeps Christmas Adventures at Hartbeeps Hitchin Hub
Mon 18th December 2023 - Wed 20th December 2023 - Various times
The famous Hartbeeps Christmas Adventures specials!
Happy House (18 months - 5 years) - 9:45-10:45am
Baby Beeps (6-20 months) - 11:15am-12:15pm
Happy House (18 months - 5 years) - 12:45-1:45pm
More details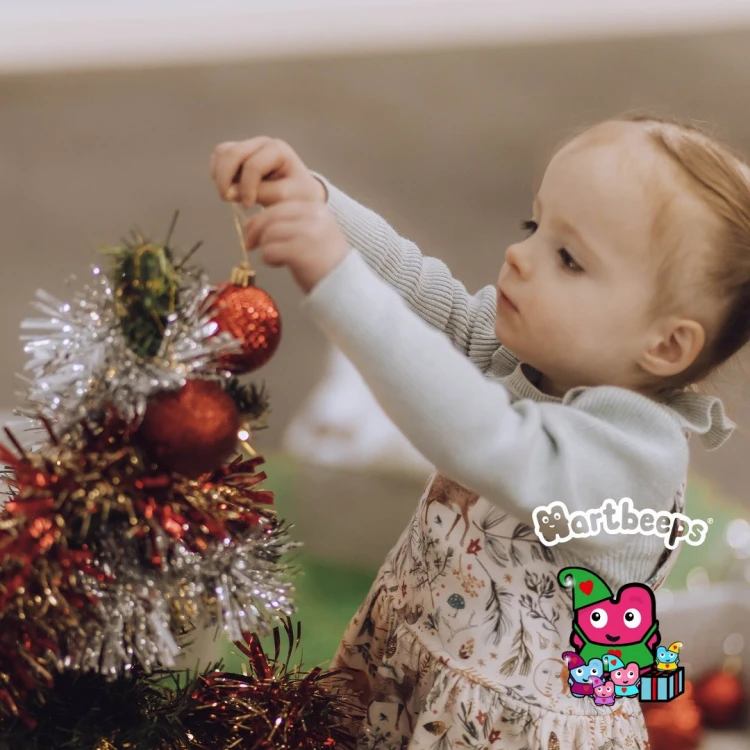 SOLD OUT - Hartbeeps Christmas Specials at Fairfield Park Community Hall
Sat 9th December 2023 10-11:30am, 12:30-2pm, 3-4:30pm
The famous Hartbeeps Christmas specials!
Happy House (18 months - 5 years) - 10-11:30am
Baby Beeps (6-20 months) - 12:30-2pm
Happy House (18 months - 5 years) - 3-4:30pm
More details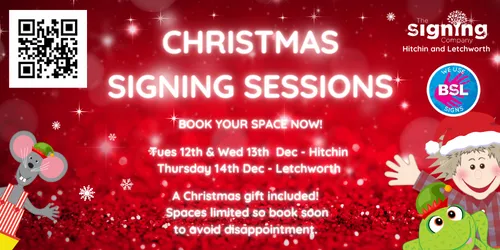 Signing Company - Christmas Signing Sessions at The Signing Rooms, Hitchin and Mrs Howard Memorial Hall, Letchworth
Tue 12th December 2023 - Thurs 14th December 2023
Come and join our wonderfully festive Christmas signing sessions. Signing and singing to lots of favourite classic Christmas songs. Do come along in your Christmas jumpers and fun outfits for the little ones and get in the Christmas spirit by learning to sign many Christmas songs! These sessions are for all ages.
Tues 12th Dec - The Signing Rooms, Hitchin
9:30am - 10:15am - Toddlers and over (16 mths - 5yrs)
10:45am - 11:30am - Babies (2 mths - 16 mths)
Weds 13th Dec - The Signing Rooms, Hitchin
9:30am - 10:15am - Toddlers and over (16 mths - 5yrs)
10:45am - 11:30am - Babies (2 mths - 16 mths)
Thurs 14th Dec - Mrs Howard Memorial Hall, Letchworth
9:30am - 10:15am - Toddlers and over (16 mths - 5yrs)
10:45am - 11:30am - Babies (2 mths - 16 mths)
More details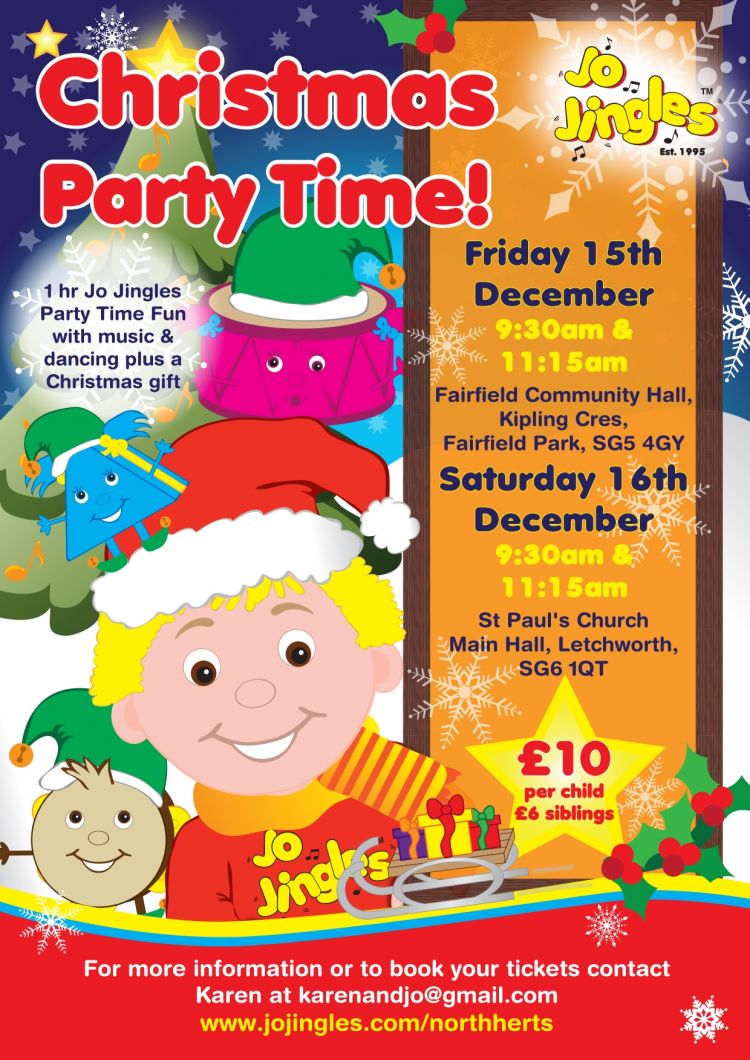 Jo Jingles Christmas Parties
Fri December 15th December 2023 9:30am and 11:15am - Fairfield Community Hall
Sat December 16th 2023 9:30am and 11:15am - St Paul's Church Main Hall, Letchworth
A 1 hour Christmas themed party with music and dancing for preschoolers, suitable for sitting age and above. Includes a Christmas gift too.
More details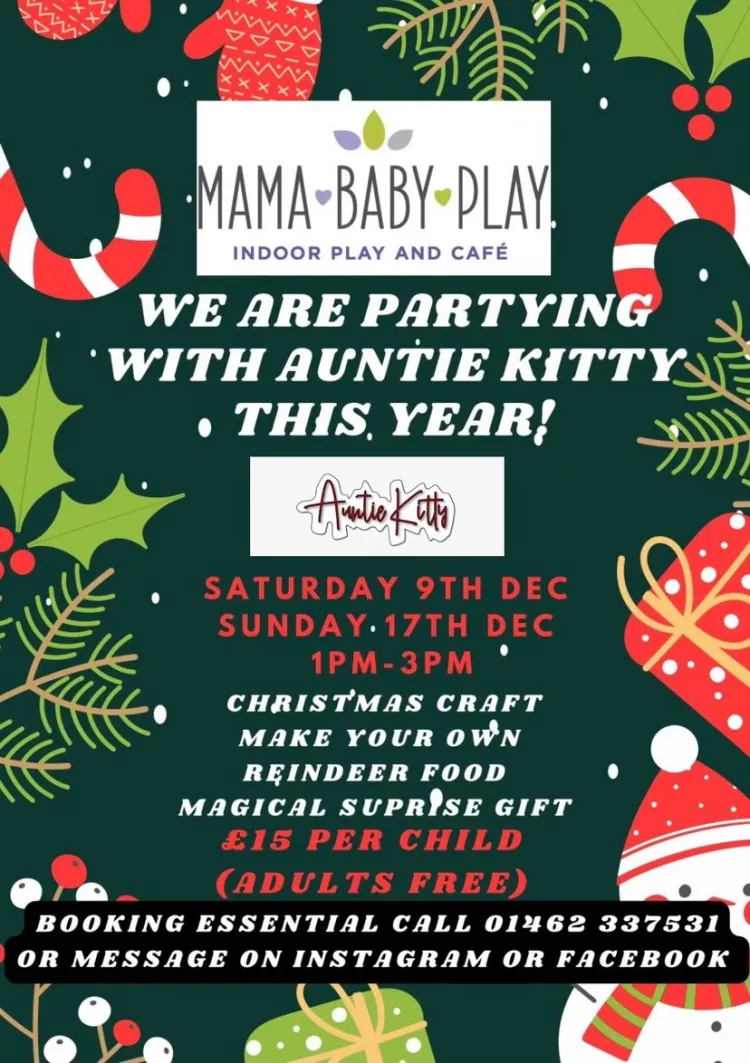 Christmas Party with Auntie Kitty at Mama Baby Play, Hitchin
Sat 9th December 2023 1-3pm
Come along to Mama Baby Play for our Christmas Party with Auntie Kitty. Christmas craft, Make your own Reindeer Food, Magical surprise gift. Booking essential- call 01462337531 or message on Instagram or Facebook. £15 per child (adults free).
More details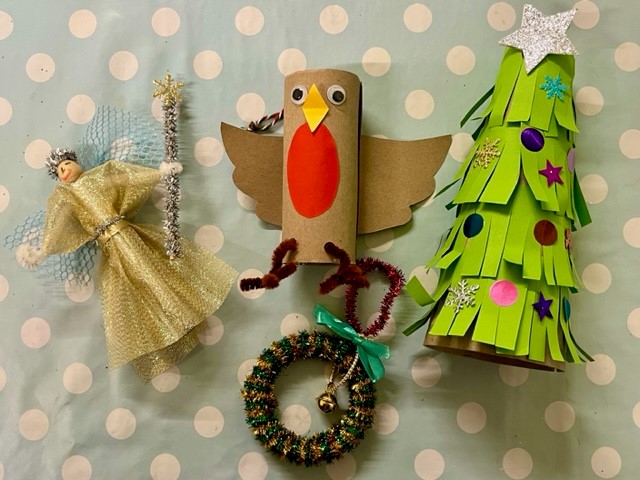 Christmas Craft Days at the British Schools Museum
Sat 16th December 2023 10:00 - 12:00
Located in our historical Monitorial Schoolroom, have the opportunity to join in a flexible drop-in drop-out morning or afternoon session to work with up to three artistic craft activities! From peg-doll Christmas tree fairies, to robins & reindeer...Come in and stay from anytime between 10:00 - 12:00 on 16th December. There will also be colouring and maze sheets for younger children to work with in addition to our playground toys.Pre-booking is essential.
More details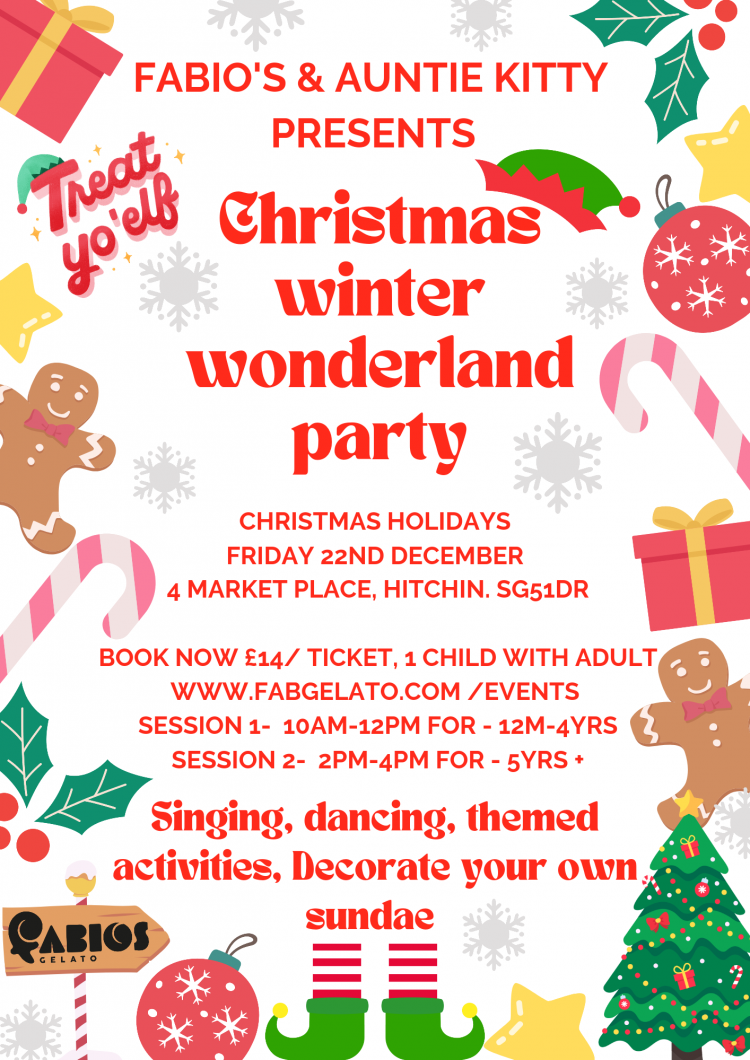 Christmas Winter Wonderland Party at Fabios Gelato, Hitchin
Fri 22nd December 2023 10am or 2pm
Fabio's gelato & well known Childrens entertainer Auntie Kitty have teamed up to bring you this fabulous Christmas themed party. There will be Singing, Dancing, themed activities & decorate your own gelato sundae.
There are two sessions
10-12pm for 12m -4 years
2-4pm for 5 years +
More details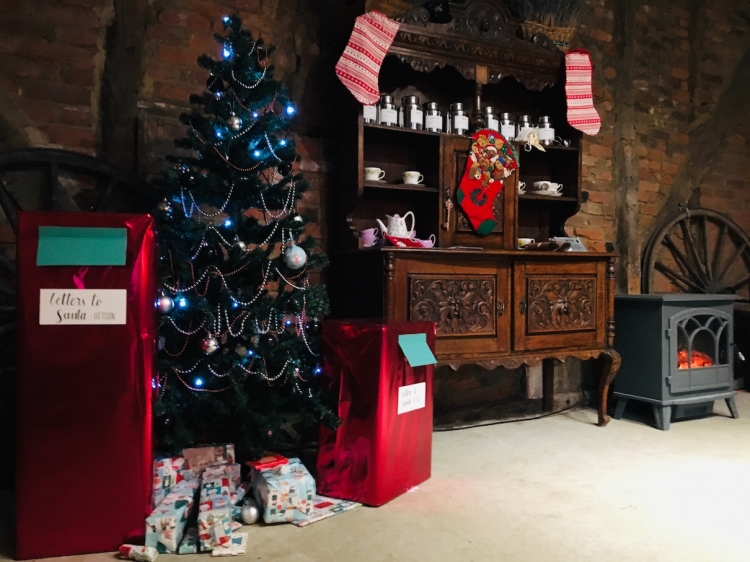 Ember Elf & The Christmas Wish at Ickleford Village Hall
Sat 23rd December 2023 - Various times
Have you heard the news?! Ember Elf returns to her Ickleford Sorting Station on Saturday 23rd December with 'Ember Elf and the Christmas Wish'; a lively interactive show with dancing, crafting and a Christmas Hunt for 10 little elves! Ember the Elf is stationed in Ickleford's Secret Sorting Station, when disaster strikes and she desperately needs some help to make sure all the letters get sorted for the local children and to raise Christmas Cheer levels in time to save the big night! Ticket price includes a wrapped present.
More details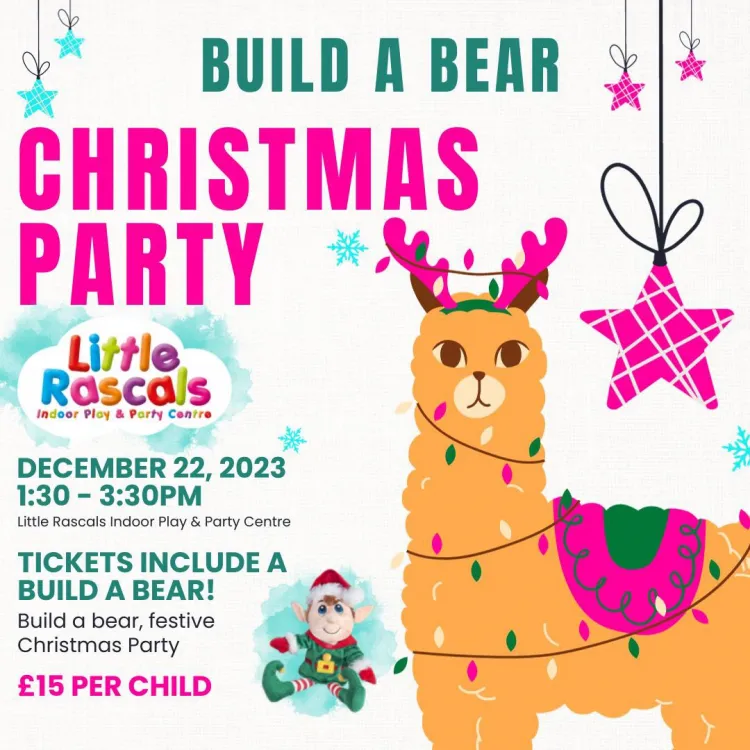 Build a Bear Special Christmas Party at Little Rascals Soft Play, Hitchin
Fri 22nd December 2023 1:30-3:30pm
Join us for a PAW-some Christmas Party with a Build-A-Bear Workshop! Get ready for a festive celebration filled with holiday cheer, cuddly friends, and magical memories!
Activities include:
Meet and greet with Santa Bear
DIY Christmas-themed bear stuffing
Sing-along to your favorite holiday tunes
Festive face painting
Capture the moment at our Christmas-themed photo booth
More details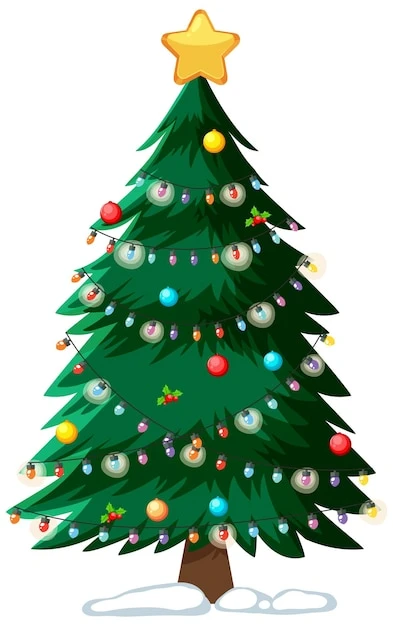 Children's Christmas Decorating Morning at The Orange Tree Pub, Hitchin
Sat 2nd December 2023 10am - 12pm
Kids will have fun making Christmas decorations! Booking is needed. £12 decorations and breakfast.
More details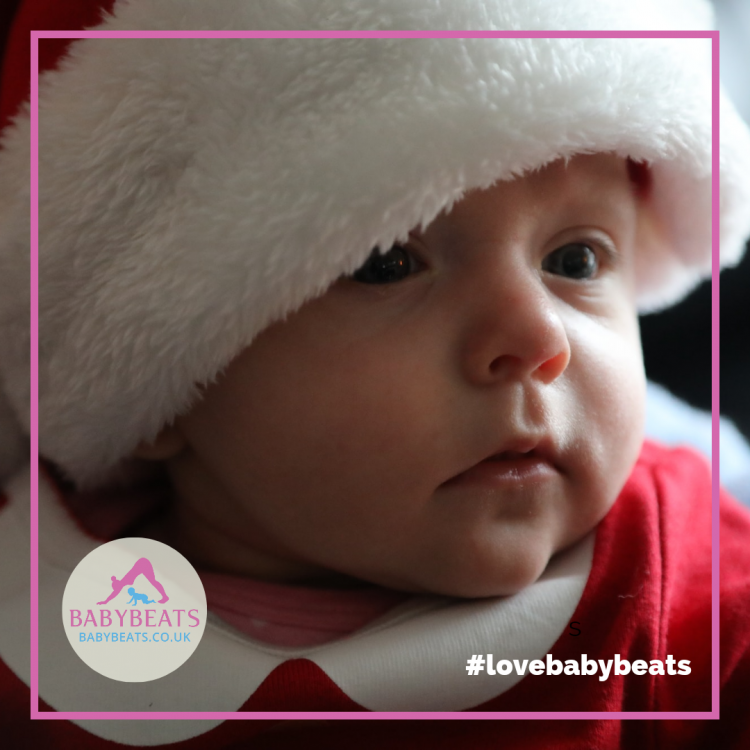 BabyBeats Christmas Party at Arlesey Youth Centre
Wed 20th December 2023 1.15pm
Join us for our festive class for you and your baby. BabyBeats is a mum and baby class that includes Gentle Exercise, baby yoga baby massage and sensory play.
More details
Pantos, Films and Christmas Shows

Hitchin, Letchworth, Stotfold, Arlesey and surrounding villages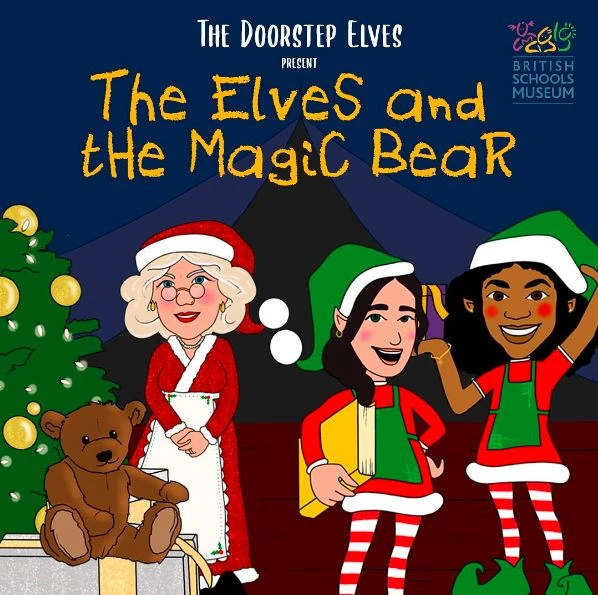 The Elves and The Magic Bear at The British Schools Museum, Hitchin
Sat 23rd December 2023 - Sun 24th December 2023
This year The Doorstep Elves are taking their original stage show, The Elves and The Magic Bear to the Old Royal Naval College in Greenwich and The British Schools Museum in Hitchin, Herts. The Elves and The Magic Bear is an interactive, Christmas theatre experience suitable for the whole family! (Believers aged 1-92!)
More details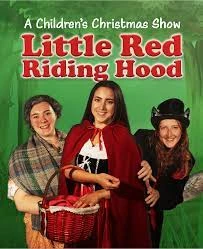 Little Red Riding Hood - A Christmas Show For Children aged 3-8 at The Market Theatre, Hitchin
Sat 9th December 2023 - Sat 30th December 2023
This Christmas, the Market Theatre stages a brand new version of another classic fairytale. Red Riding ​Hood is off on an adventure to Grandma's house, but beware; an evil wolf is lurking in the woods and he'll do anything to stop ​her. Packed full of laughs, songs and audience participation (including the grown-ups!). Book now ​for the little panto with the big heart, eyes and teeth!
More details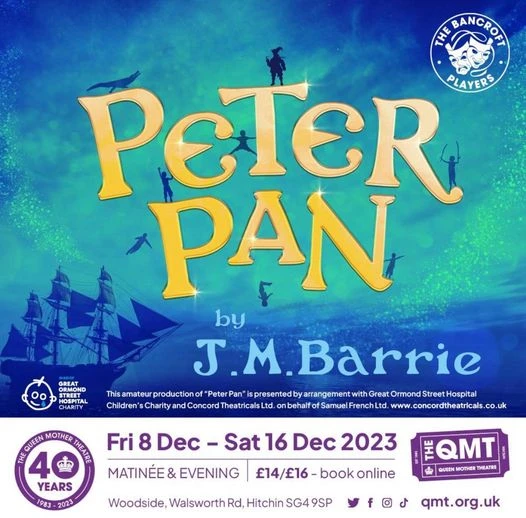 Peter Pan at The Queen Mother Theatre, Hitchin
Fri 8th December 2023 - Sat 16th December 2023
Fly away to Neverland this holiday season in the most enchanting adventure of all time! Get ready for a spectacular journey filled with pixie dust, pirates, and pure wonder. This is more than a show; it's a journey to a world of imagination, wonder, and boundless joy.
More details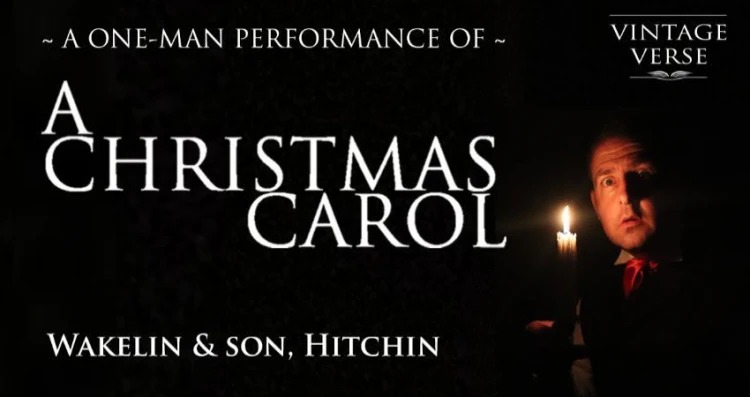 Christmas Carol – a one man show at Wakelin & Son, Hitchin
Thu 7th December 2023 - Fri 8th December 2023 6.30pm for 7.30pm start
Sink into the classic tale of Victorian Christmas and the redemption of London's most memorable miser, as we follow Scrooge through his encounters with the spirits of Christmas. Come and cozy up in Hitchin's friendliest coffee shop for this ever-popular performance of Charles Dickens' classic. We'll be serving mulled wine and mince pies, and the bar will be open all through the show for a host of festive treats. Book now for this essential addition to your Christmas! Tickets £17.00
More details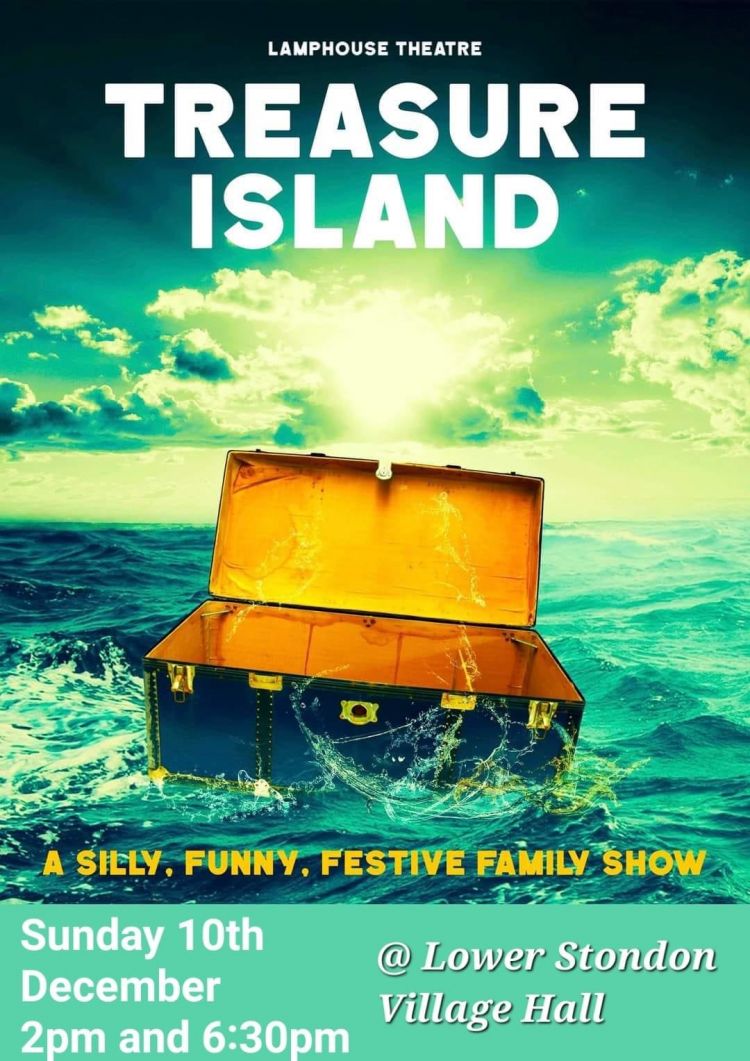 Treasure Island by Lamphouse Theatre Company at Lower Stondon Village Hall
Sun 10th December 2023 6.30pm
Jim lives in the Admiral Benbow Inn with Grandma, but she's desperate for a real adventure. One night, Billy Bones comes to stay, leading a gang of very silly pirates, with a big secret, to Jim's door. Before she knows it Jim is sailing to Treasure Island, befriending one legged cooks, dodging mutinies and searching for buried treasure. This is Treasure Island as you've never seen it before, in celebration of Lamphouse Theatre's 10th anniversary. With a slew of silly-singalong-sea-shanties, plenty of preposterous pirates, and dozens of doubloons, you won't want to miss Treasure Island this Christmas. Suitable for ages 6-106. Tickets £5-£7.50.
More details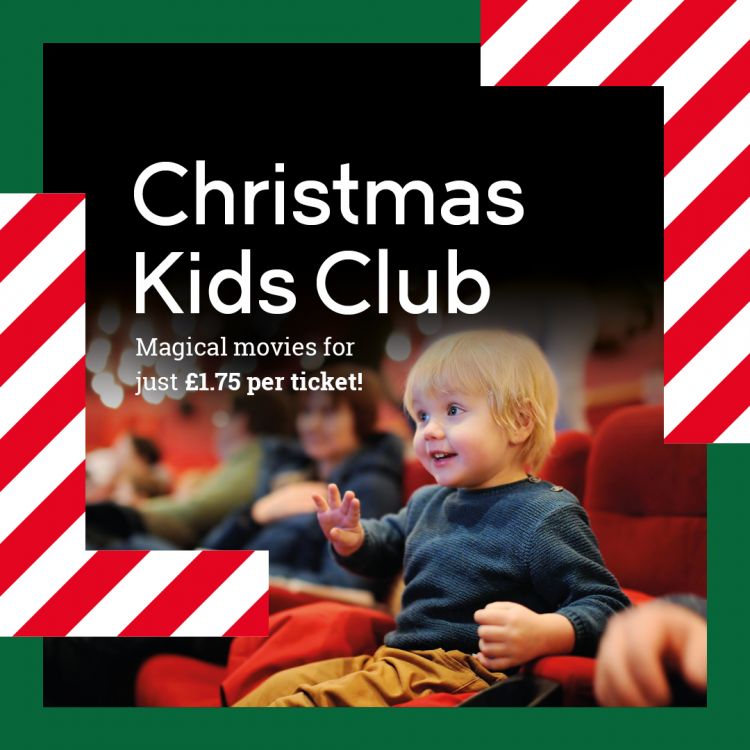 Broadway Cinema Kids Club at Broadway Cinema & Theatre
LOW COST - £1.75 PER PERSON
Saturday and Sunday mornings in December 2023
Christmas movies start in December! We have regular screenings on Saturday and Sunday mornings, tickets are £1.75 per person.
More details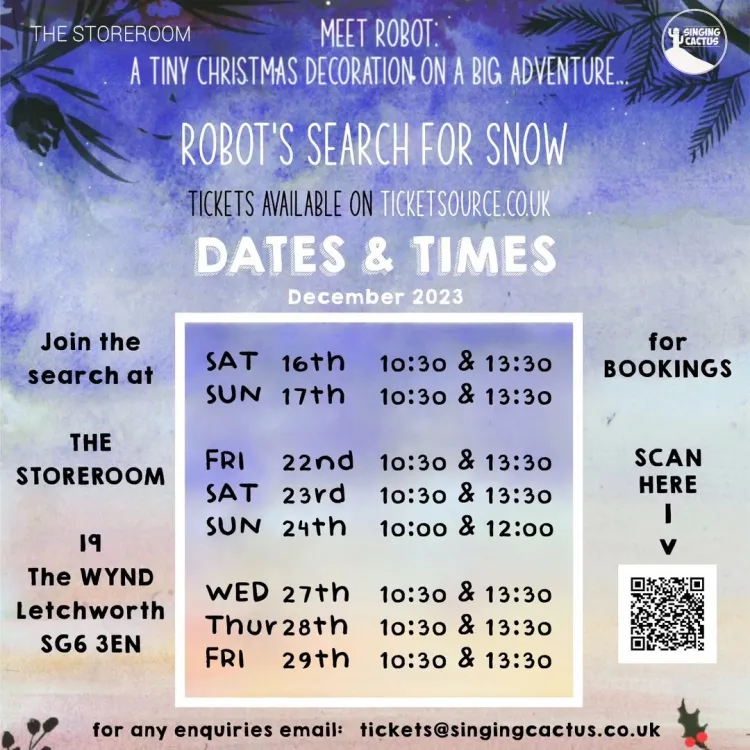 Robot's Search for Snow at The Storeroom, Letchworth
Sat Dec 16th and 17th, Fri 22nd-Sun 24th and Weds 27th - Fri 29th
Robot is a Christmas tree decoration who always ends up on the same side of the tree, facing away from the window. As such he has never seen the Snow. This Christmas he escapes from his storage box before the tree is decorated and journeys across Letchworth in search of the elusive Snow. Robot's Search for Snow is a charming, original Christmas theatre show. Expect a flurry of music, puppets and festivity.
More details
Christmas Markets, Shopping and Craft Fairs

Hitchin, Letchworth, Stotfold, Arlesey and surrounding villages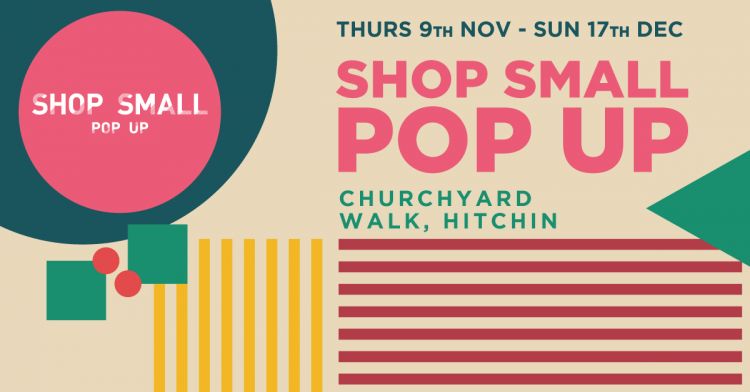 Shop Small Pop Up at 37 Churchyard Walk, Hitchin
Thursdays - Sundays in the run-up to Christmas
Shop Small Hitchin is back this Christmas with over 90 incredible small businesses spread over 2 days! The perfect place for Christmas shopping, you will find so many wonderful gifts, clothing and homewares brought to you by talented local Creatives. This event is not to be missed!
More details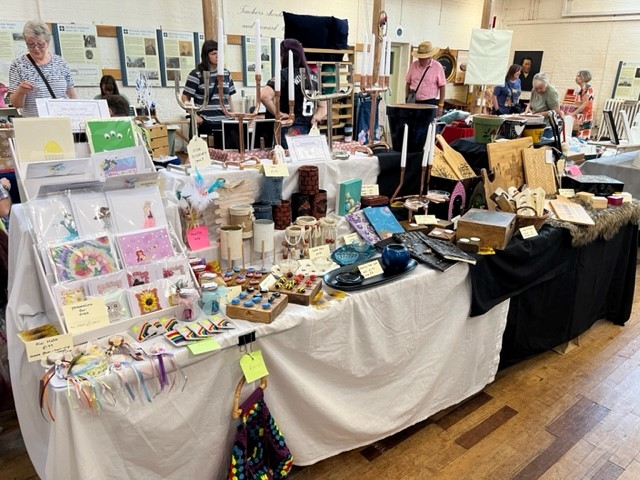 Christmas Craft Fair at The British Schools Museum, Hitchin
FREE ENTRY
Sat 2nd December 2023 - Sun 3rd December 2023 10am-2pm
Join us for our annual Christmas Craft Fair, when local original, artistic, and hand made items are available from Christmas cards to needlework, children's clothes to artisanal soaps. Find something for everyone on your Christmas gift list with beautiful objects to suit all pockets!
More details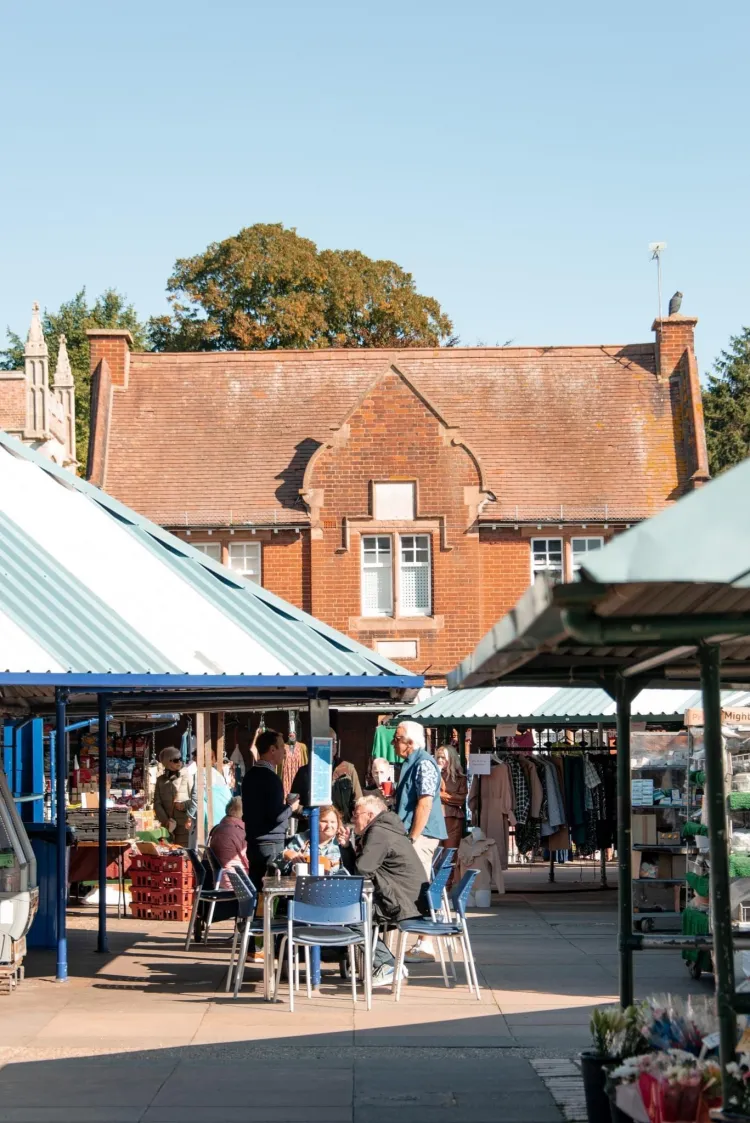 Hitchin Markets Takeover on Hitchin Market Place
FREE TO ATTEND
Sun 10th December 2023 10am-4pm
Hitchin Market stallholders take over the Market Place in the centre of town!
More details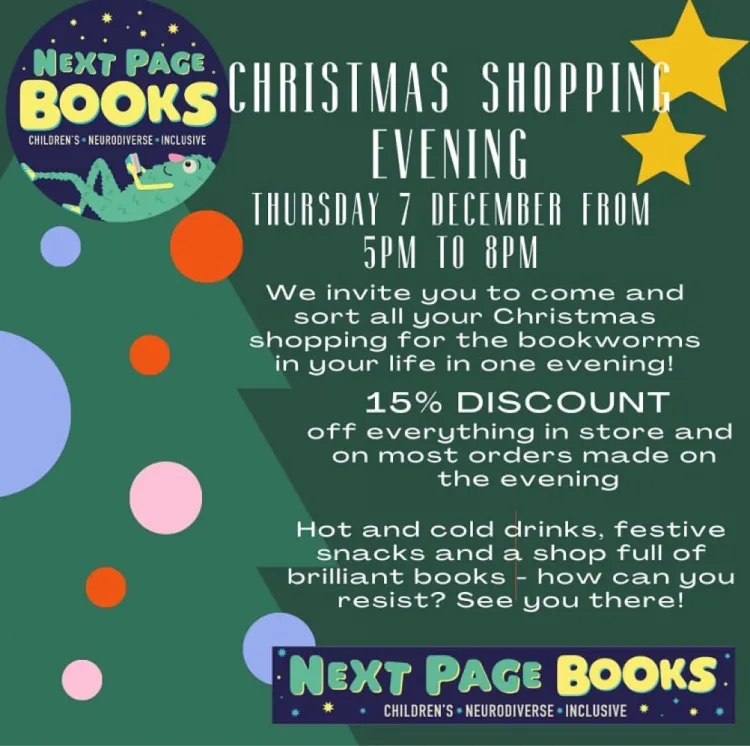 Christmas Shopping Evening at Next Page Books, Hitchin
Thu 7th December 2023 5-8pm
We'd like to invite you to join us for our DISCOUNT CHRISTMAS SHOPPING EVENING! It's not black and it's not on a Friday.
More details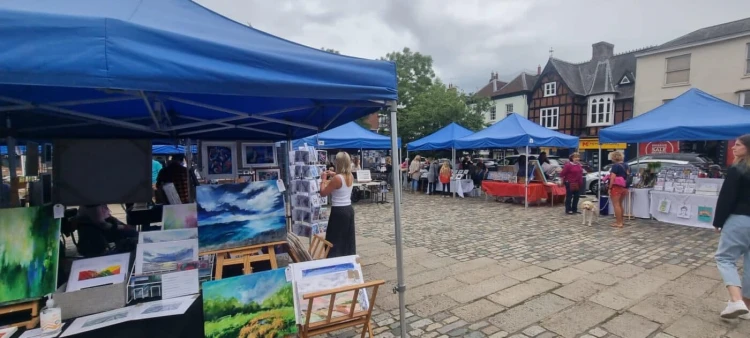 Art Hub Art Fair on Hitchin Market Place
FREE ENTRY
Sat 2nd December 2023 10am-4pm
A chance to buy a unique Christmas present from the local artists selling their work on the Market Place.
More details






Christmas Craft Fair at The British Schools Museum, Hitchin
FREE ENTRY
Sat 2nd December 2023 - Sun 3rd December 2023
Christms Craft Fair in our historic Monitorial Schoolroom! Find beautiful artisan gifts, unqiue art work, and fabulous individual items from local craftspeople.
More details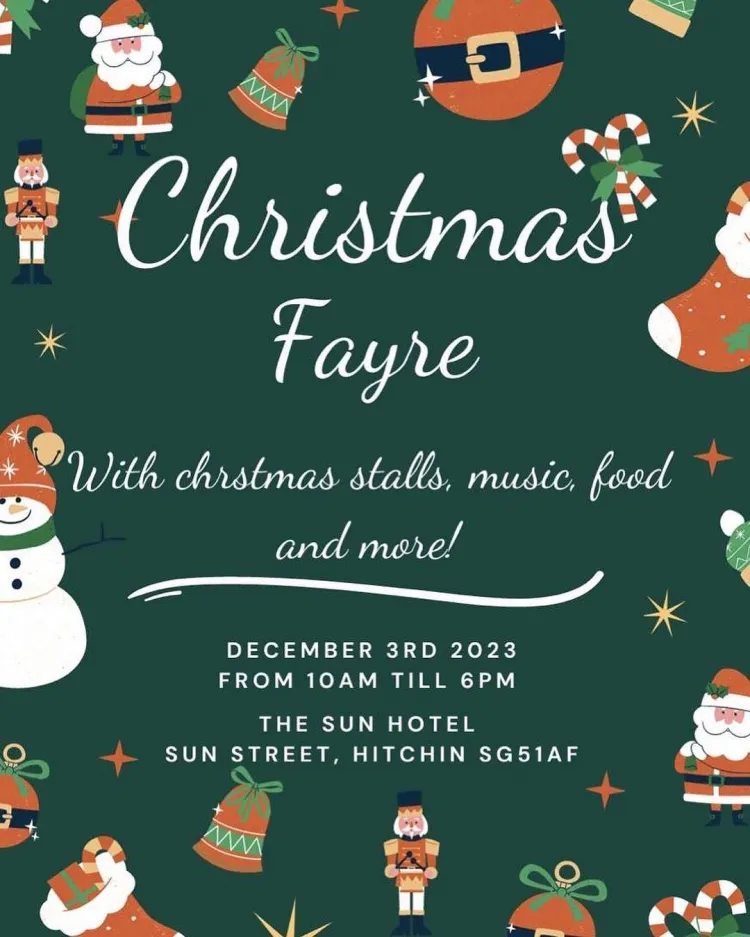 Christmas Fayre at The Sun Hotel, Hitchin
FREE ENTRY
Sun 3rd December 2023 10am-6pm
It's coming up to that time of year again and we're excited to be hosting a Christmas fayre. A Christmas Fayre in the heart of hitchin!? What more could you want.
More details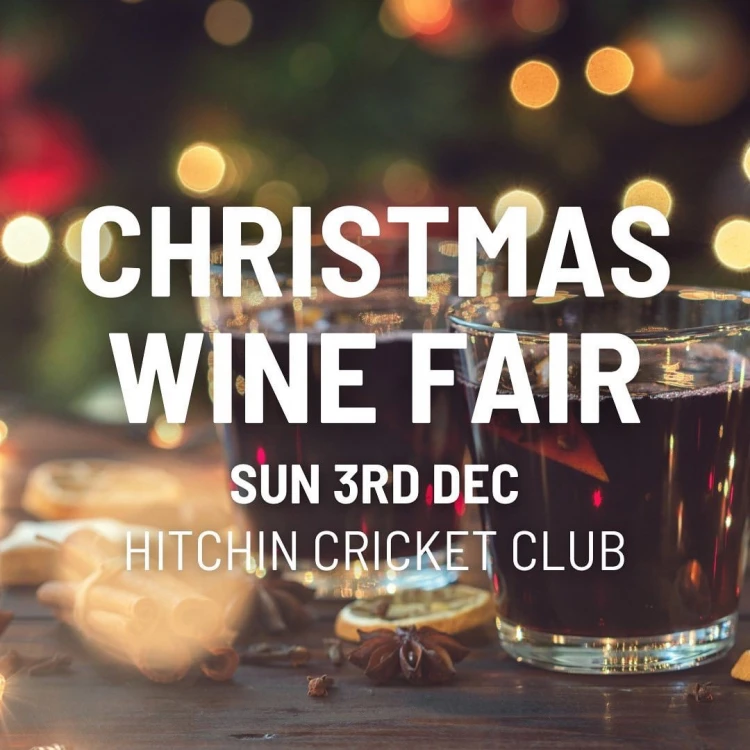 Christmas Wine Fair at Hitchin Cricket Club
Sun 3rd December 2023
Join us at the Lucas Lane Cricket Club for a day chock-full of wine, food and enough Christmas cheer to last until New Year's Day! One of our biggest events of the year, this is a great way to get into the swing of the holiday season and a terrific opportunity to get your Christmas selection sorted as we open up 25 wines for you to sample, hand-picked by our amazing team.
More details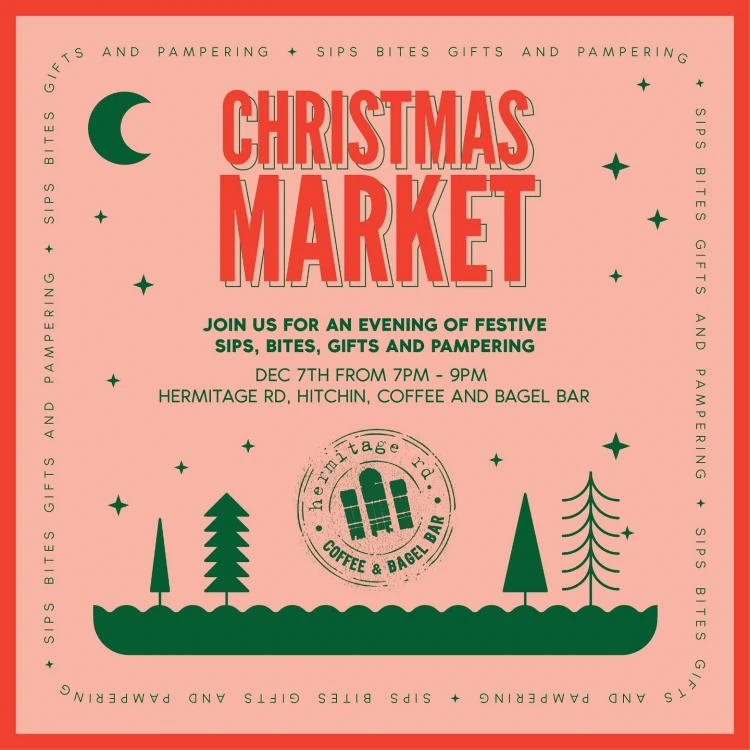 Christmas Market at The Yoga Shed, Hitchin
FREE ENTRY
Thu 7th December 2023 7-9pm
We are excited for this event with some wonderful local businesses. Come and join us for a little tipple, a relaxed shop and treat yourself to a mini head, neck and shoulder massage while you're here!
More details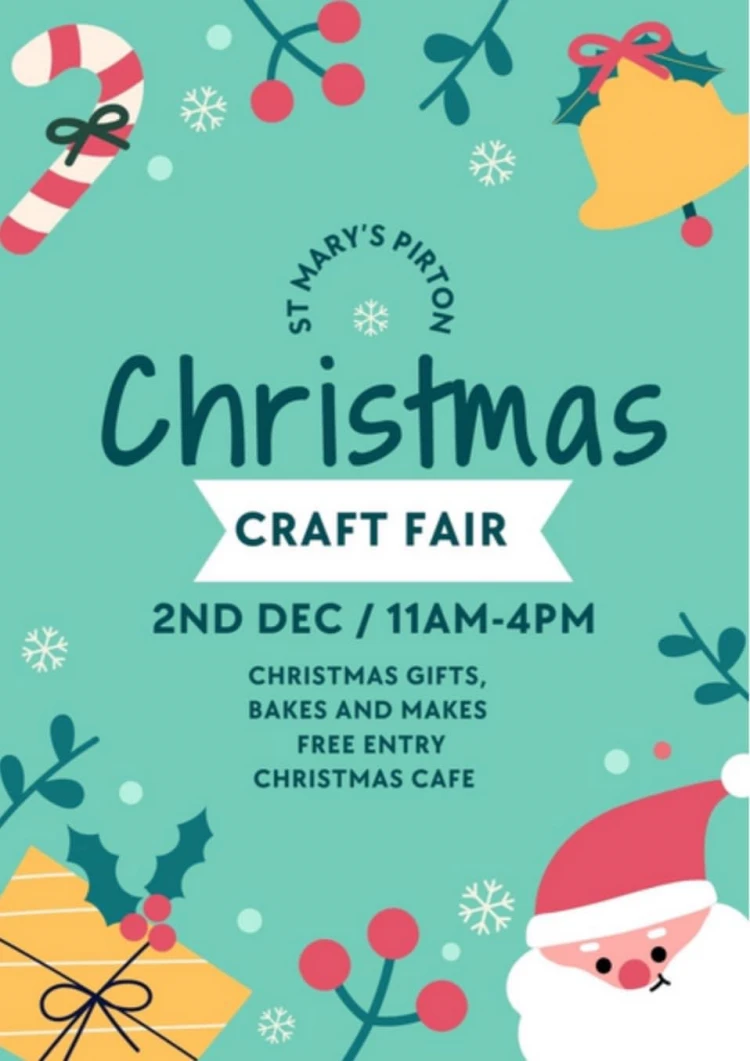 Christmas Craft Fair at St Mary's Church, Pirton
Sat 2nd December 2023 11am-4pm
Lots of local crafts, jewellery, bakes, floral designs, hand knits, cards and much more! There'll be mulled wine and mince pies, soup and cake for sale in the Christmas cafe too.
More details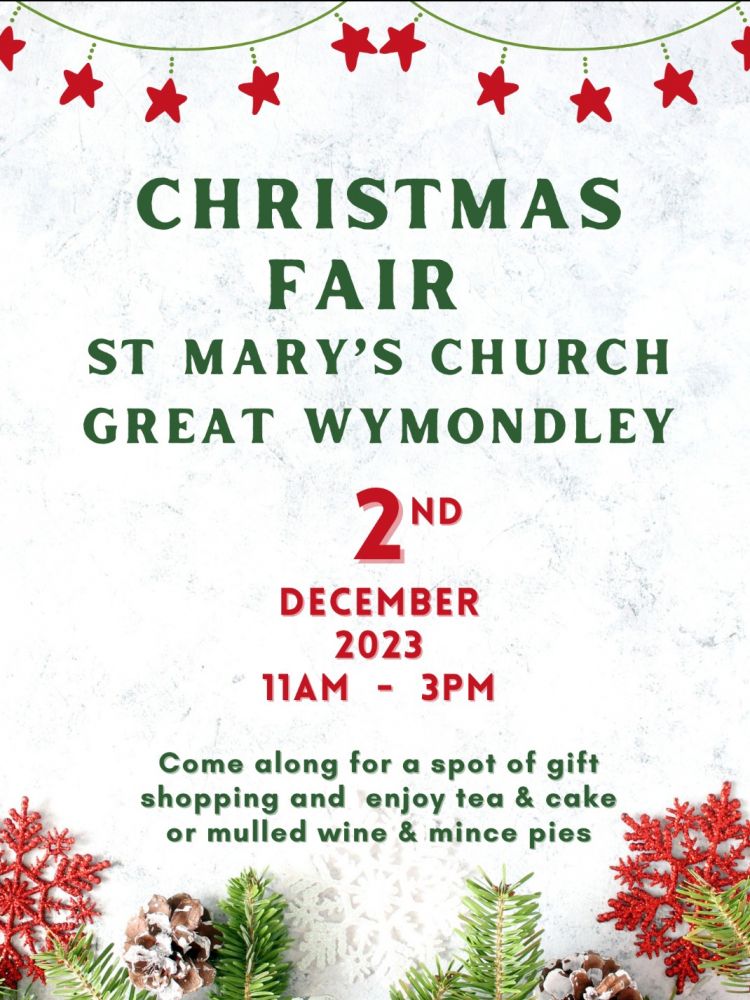 Great Wymondley Christmas Fair at St. Mary's Church, Great Wymondley
Sat 2nd December 2023 11am - 3pm
Join us for a spot of Christmas shopping at our Christmas Fair, or stop for a mulled wine, mince pice or tea /coffee in our beautiful church. All proceeds go to St Mary's Church Fund.
More details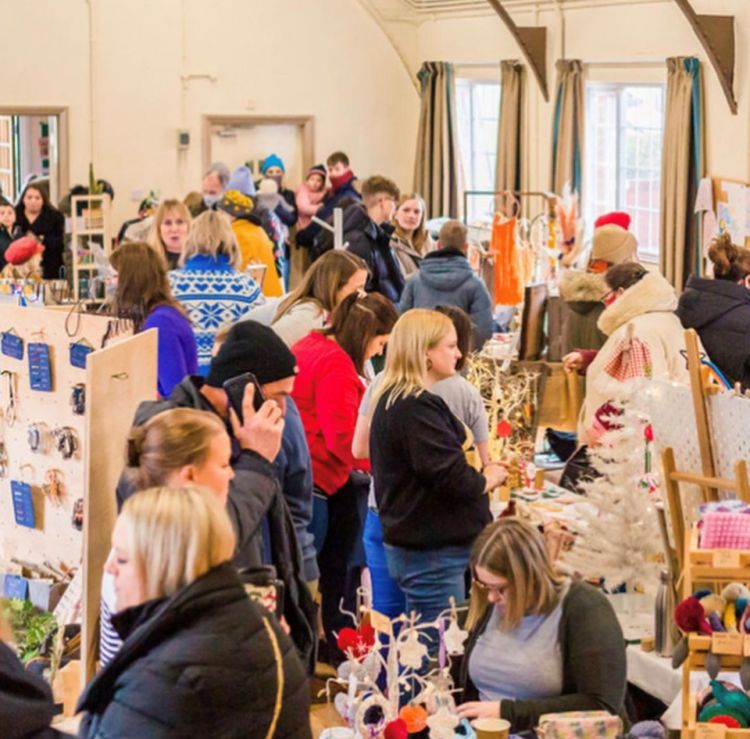 Christmas Market at Standalone Farm, Letchworth
Sat 2nd December 2023 - Sun 3rd and Saturday 9th - Sunday 10th December 2023
Join us at Standalone this Christmas for a fun-filled Festive Market complete with music, food and shopping. Our animals will even make an appearance! Visit Standalone on 2nd- 3rd & 9th-10th December as we transform our farmyard into a magical Festive Market. Visitors can enjoy festive food stalls, mulled cider and live music. Browse the various stalls and shop for the perfect gift from the talented makers selling gifts, art and local produce. Little ones will be able to enjoy festive activities and meet our farm animals.
More details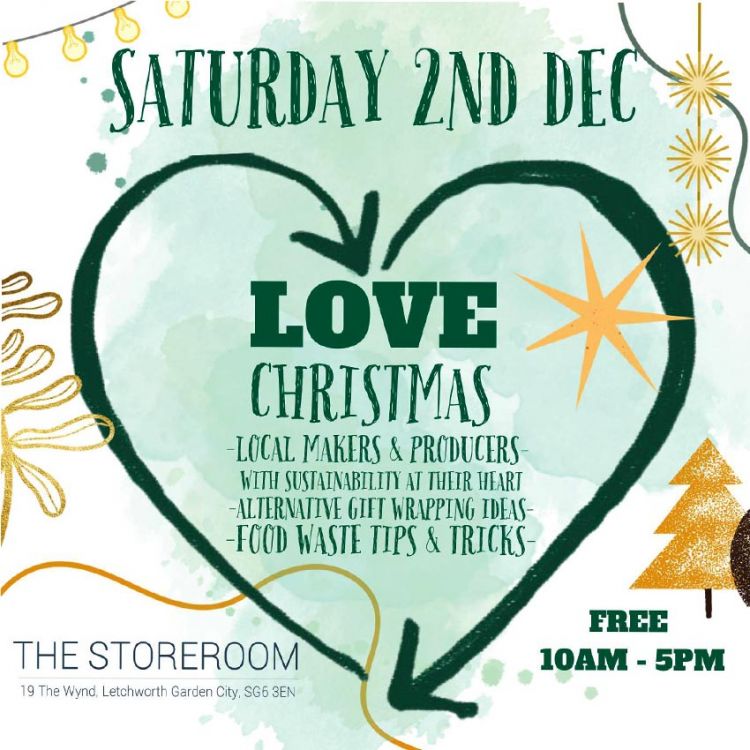 Love Christmas at The Storeroom, Letchworth
Sat 2nd December 2023 10am to 4pm
Local makers and producers with sustainability at their heart. Alternative gift wrapping ideas. Food waste tips and tricks. Next door to Garden City Brews so mulled wine will be available! A kind community event with suggestions on how to make Christmas a bit more sustainable without judgement!
More details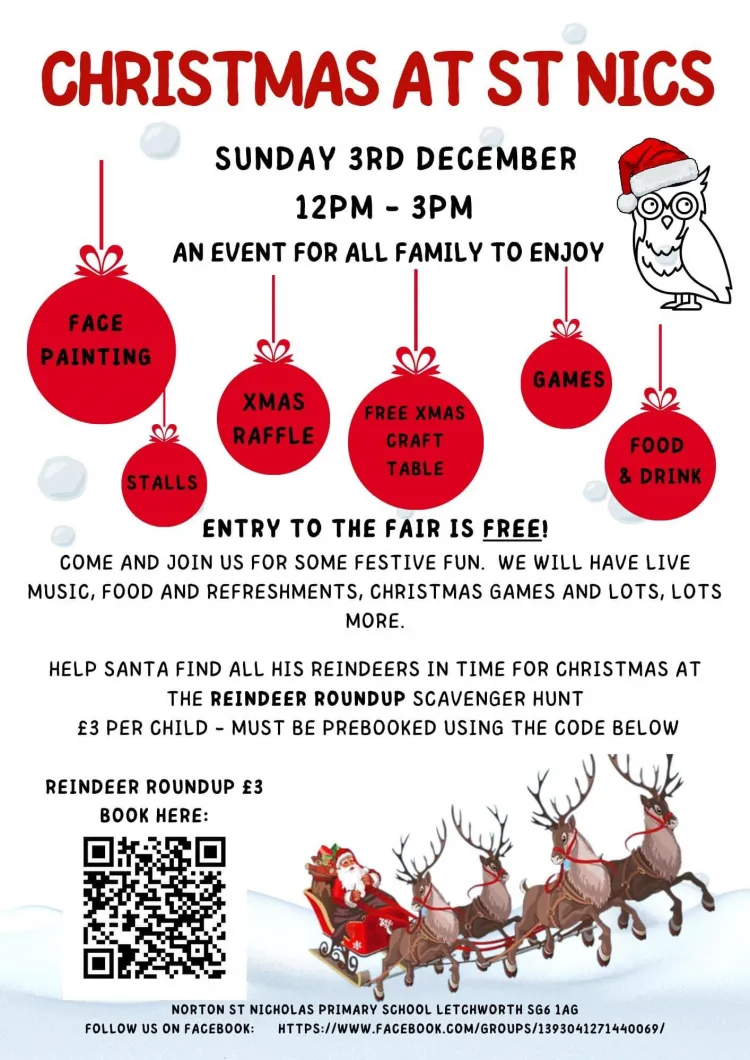 Christmas at St Nics at Norton St Nicholas Primary, Letchworth
FREE ENTRY
Sun 3rd December 2023 12-3pm
Make sure you book your reindeer roundup tickets through the link.
We've also got:
- Christmas themed games
- cake stalls
- home made gifts
- glitter face painting, tattoos and hair braiding
- Letchworth Salvation Army brass band performing carols from 2pm
- and lot, lots more
More details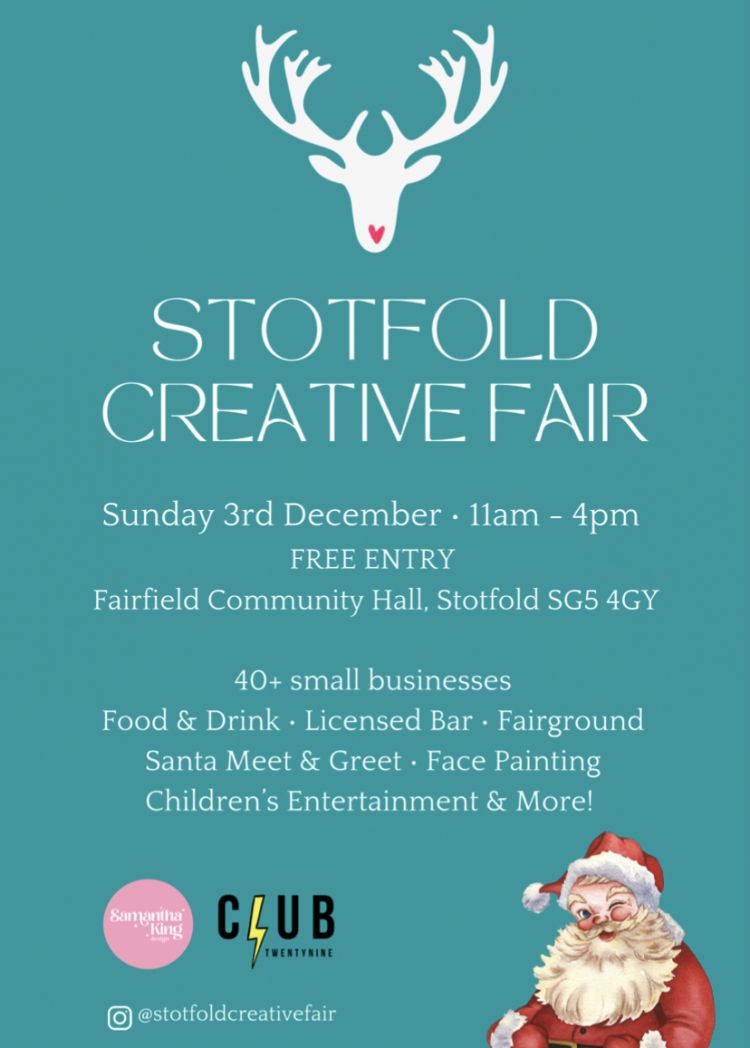 Stotfold Creative Fair Christmas at Fairfield Community Hall
FREE ENTRY
Sun 3rd December 2023 11am - 4pm
We are back for our third year, this time at a much bigger venue! Bringing over 40 small businesses to Stotfold including food, drink, crafts, face painting and a meet & greet with Santa and Mrs Claus! Entry is absolutely FREE and everyone is welcome.
More details


Other Christmas Events

Hitchin, Letchworth, Stotfold, Arlesey and surrounding villages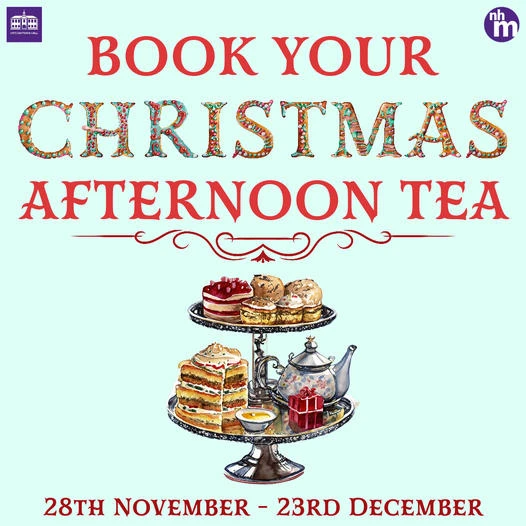 Christmas Afternoon Teas at North Herts Museum, Hitchin
Tue 28th November 2023 - Sat 23rd December 2023 (Closed Mondays)
Join us for festive afternoon teas! We'll be serving a selection of sparkly cakes and jolly good sandwiches over the Christmas period
Add on a glass of warm mulled wine and make the perfect merry outing.
More details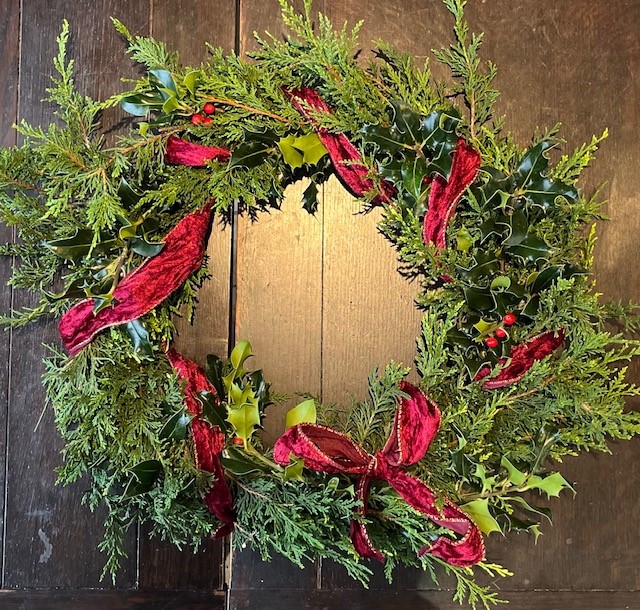 Christmas Wreath Making at the British Schools Museum, Hitchin
Sat 16th December 2023 14:00 - 16:00
On Saturday 16th December from 14:00 - 16:00 come and join us for a Christmas Wreath making session in our historic Monitorial Hall! Why not make your own Christmas tree decorations this year? Come and craft them; we'll supply everything that you'll need with assistance where needs be! This is especially suitable for adults and teenagers alike. The Cafe @ The Museum will be open for food and drink, and there is an accessible toilet available.
More details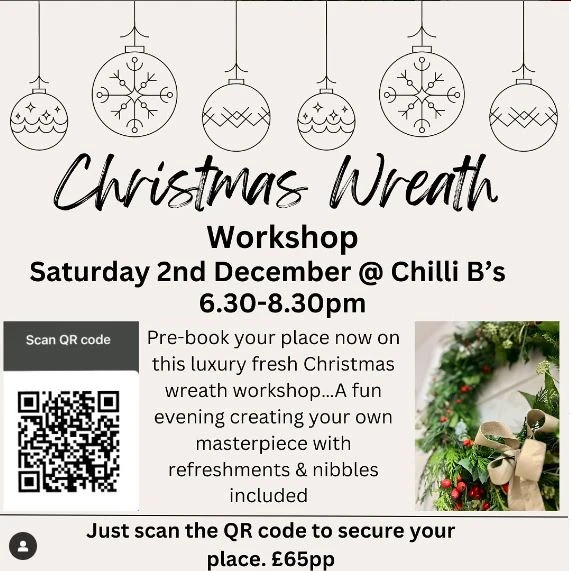 Christmas Wreath Workshop at Chilli B's, Hitchin
Sat 2nd December 2023 6:30-8:30pm
Pre-book your place to make a luxury fresh christmas wreath with local florist Meadows and Bows. Drinks and nibbles included.
More details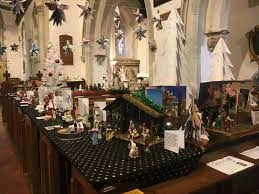 St Ippolyts Church Nativity Crib Festival, Hitchin
FREE ENTRY
Sat 2nd December 2023 - Sun 3rd December 2023 11am - 5pm
The Nativity Crib Festival is a truly magical start to Christmas. We fill our beautiful, medieval, church with Nativity Crib sets and then sprinkle some fairy dust to create a stunning display. The variety of the cribs need to be seen to be believed, 260 cribs last year and hardly a duplicate! They are made from an unbelievable array of materials - nescafe pods or banana leaves to name a couple and they come from all around the world from as far away as New Zealand and Alaska. However, what makes them so special are their "stories" about what makes them so important to the families that own them.
More details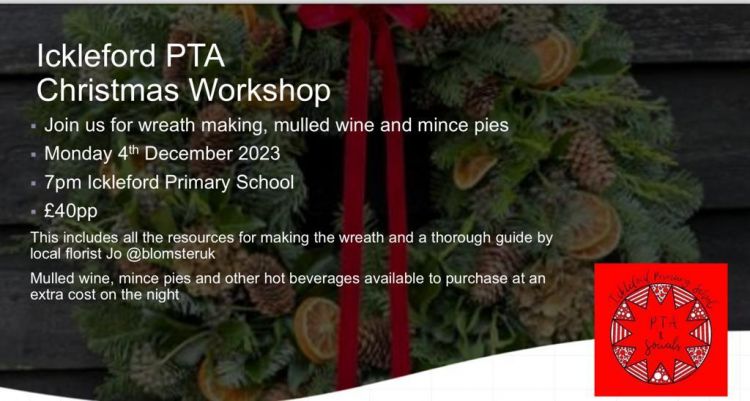 Christmas Wreath workshop at Ickleford Primary School
Mon 4th December 2023 7pm
Come and join us for an evening of wreath making with local florist Jo @Blomsteruk.
All the resources, tuition and guidance for making the wreath will be provided. Mulled wine, mince pies, tea or coffee will be available for an additional cost on the night.
More details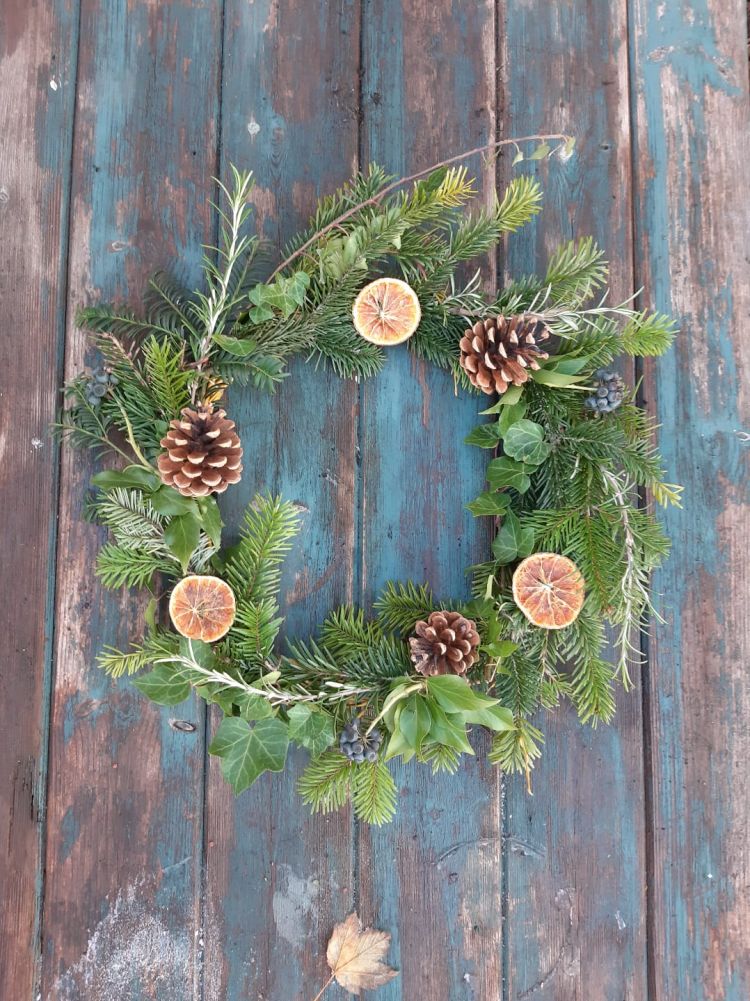 Sunday Garden Club - making winter wreaths and pine cone bird feeders at Triangle Community Garden, Hitchin
FREE BUT MUST PRE-BOOK
Sun 10th December 2023 10am-12noon
Sunday Garden Club aims to bring people together to have fun creating, maintaining and developing areas and features within the Triangle Garden and its Forest Garden. You'll be doing meaningful activities in nature, working with others, learning new skills and hopefully making new friends.
More details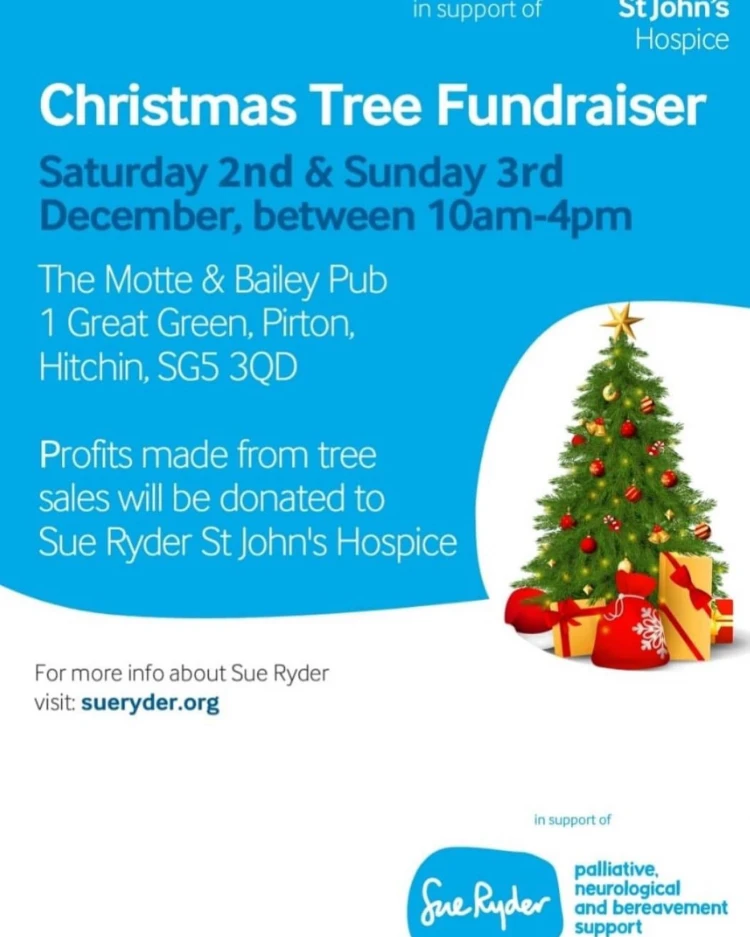 Charity Christmas Tree Weekend at The Motte & Bailey Pub, Pirton
Sat 2nd December 2023 - Sun 3rd December 2023 10am - 4pm
The lovely David from Growing Strong will be here on Saturday the 2nd and Sunday the 3rd of December selling his beautiful Christmas Trees.
Profits from the sales will be donated to Sue Ryder.
More details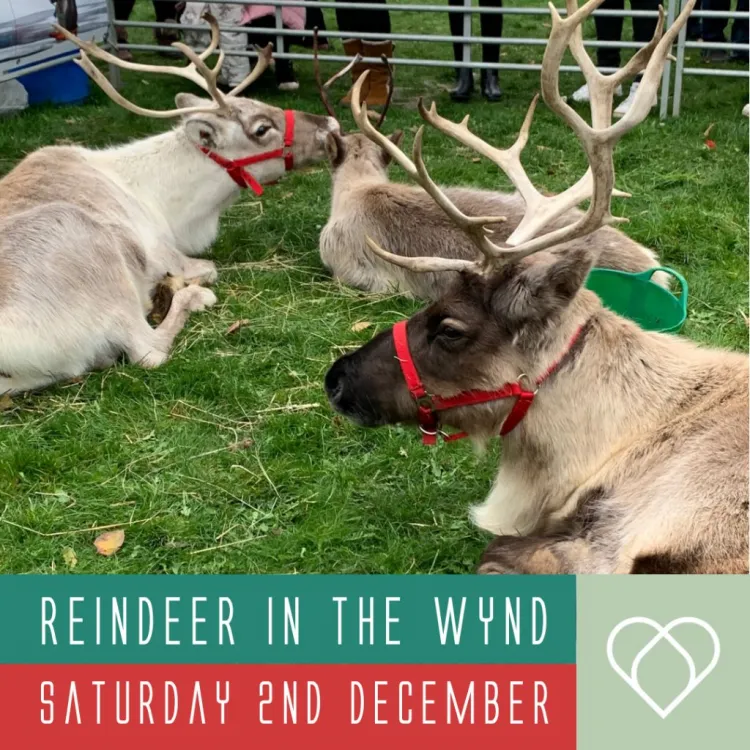 Reindeer in The Wynd, Letchworth
FREE COMMUNITY EVENT
Sat 2nd December 2023 11am - 3pm
Details tbc.
More details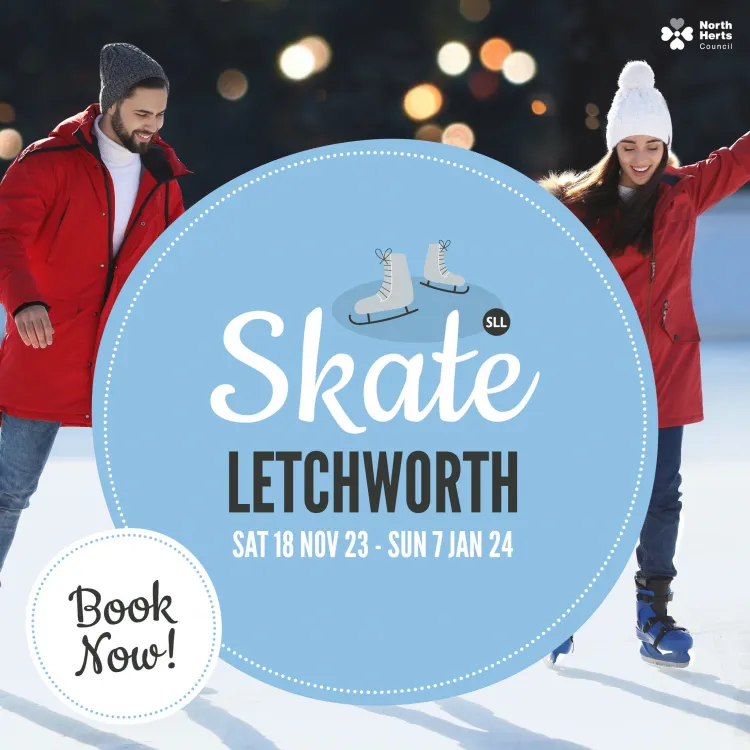 Skate Letchworth at Letchworth Outdoor Pool
Sat 18th November 2023 - Sun 7th January 2024
Our state-of-the-art ice rink is back for the festive season, located on the terrace at Letchworth Outdoor Pool this Christmas. Skate Letchworth is perfect for various ages and abilities. Children will love living out their Frozen dreams and can become Elsa on the ice. It's also a great evening activity for adults. So round up your friends and head down to Letchworth Outdoor Pool this winter. Whether it's your first time on the ice or if you're a seasoned pro, you won't want to miss this.
More details

Have a lovely Christmas x