If you're looking for Christmassy events, then look no further than the Mum's guide to Hitchin round-up of all the places to meet Father Christmas, see Christmas Lights, go along to festive family activities and classes, enjoy pantos and festive shows, shop at Christmas Markets, or simply have a wonderfully festive time!

I will highlight low cost events where I can, to help you find the Christmas bargains!
If you know of events that are not in this guide, then please add them using this form.
I will continue to add to this guide as more events are added to the website, and there will be more guides as we get closer to Christmas, so do bookmark this page and come back!
Jump to:
Where to see Santa
Christmas Lights Switch Ons and Light Events
Children's Classes and Activities
Pantos, Films and Shows
Christmas Markets and Craft Fairs
Other Christmas Events



Where to see Santa!






Hitchin, Letchworth, Stotfold, Arlesey and surrounding villages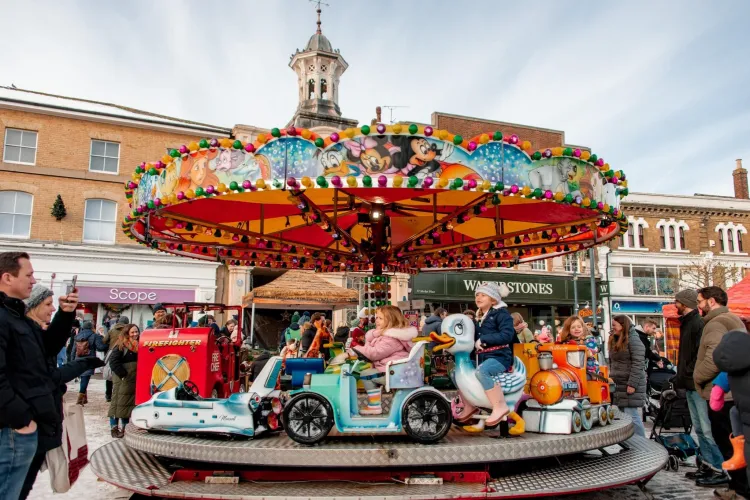 Festive Fun Day on Hitchin Market Place
FREE ENTRY
Sat 9th December 2023 10am-4pm
Visit Hitchin is kicking off our Christmas events for 2023 with a kids Fun Fair & Santa's Grotto! With Face painting, Children's rides and lots more...
More details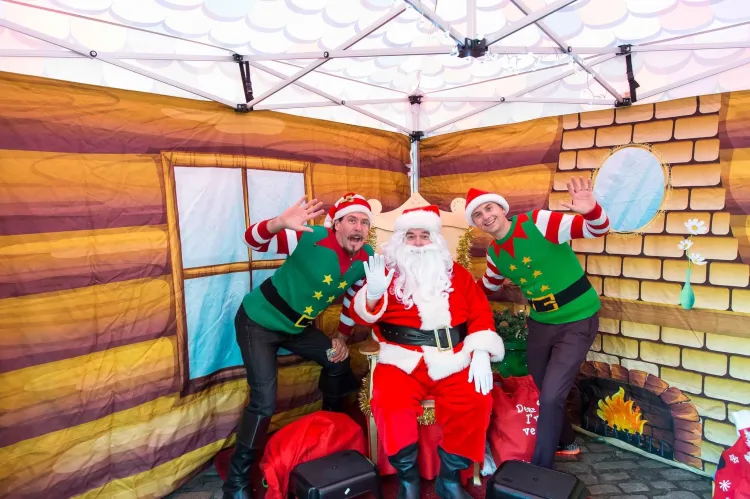 Santa's Grotto on Hitchin Market Place
NO NEED TO BOOK
Sat 9th December 2023 - Sun 10th December 2023 10am-4pm
Come and meet Father Christmas this weekend! (9th - 10th December) - no need to book.
More details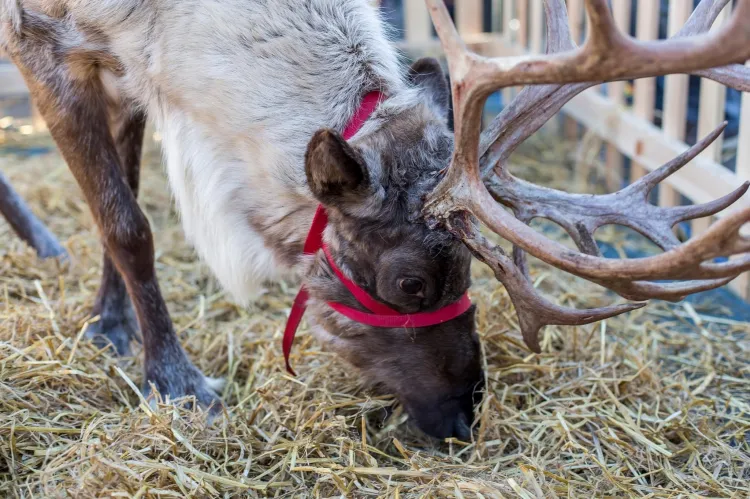 The BIG Weekend on Hitchin Market Place
FREE ENTRY
Sat 16th December 2023 - Sun 17th December 2023 10am-4pm
Our Christmas BIG Weekend is back! A fun filled weekend with Giant Snow Globe, Santa's Grotto, make & take workshop, face painting, Reindeer and lots more!
More details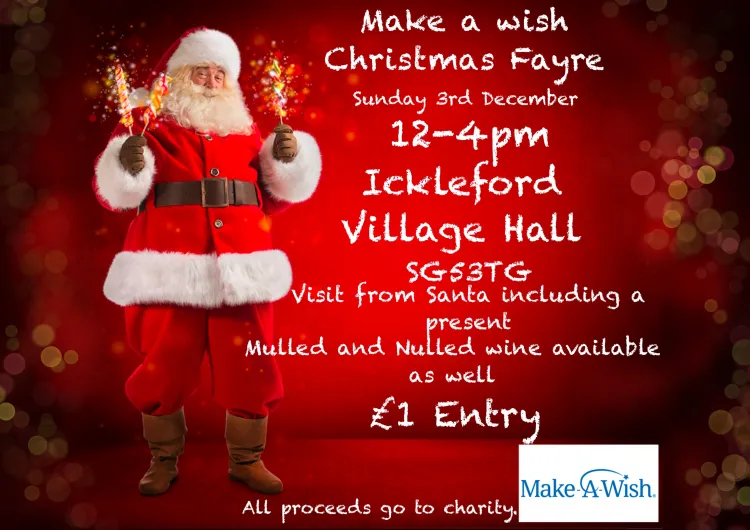 Make a Wish Christmas Fayre at Ickleford Village Hall
Sun 3rd December 2023 12-4pm
Make a Wish Christmas Fayre. Stalls selling Christmas wares. Visit from Santa including a present for children. Mulled and Nulled (non alcoholic) wine. £1 entry to go to Make a Wish Foundation charity.
More details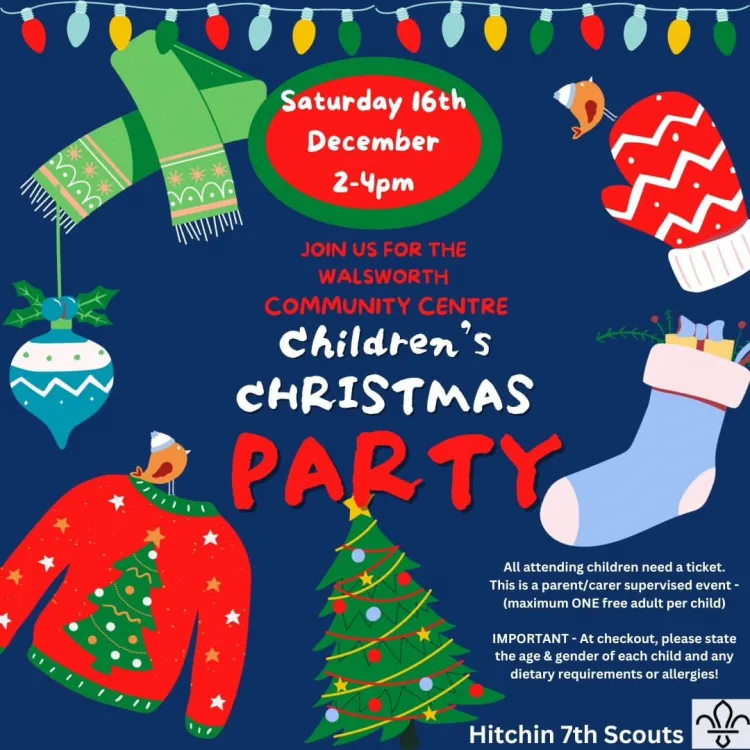 Children's Christmas Party at Walsworth Community Centre, Hitchin
LOW COST
Sat 16th December 2023 2-4pm
Father Christmas will also be paying us a visit. This is sure to be a popular event, so get your tickets early so as not to miss out. All attending children need a ticket and must be supervised by a parent/carer. Tickets are £2 each for 1 child and ONE adult.
More details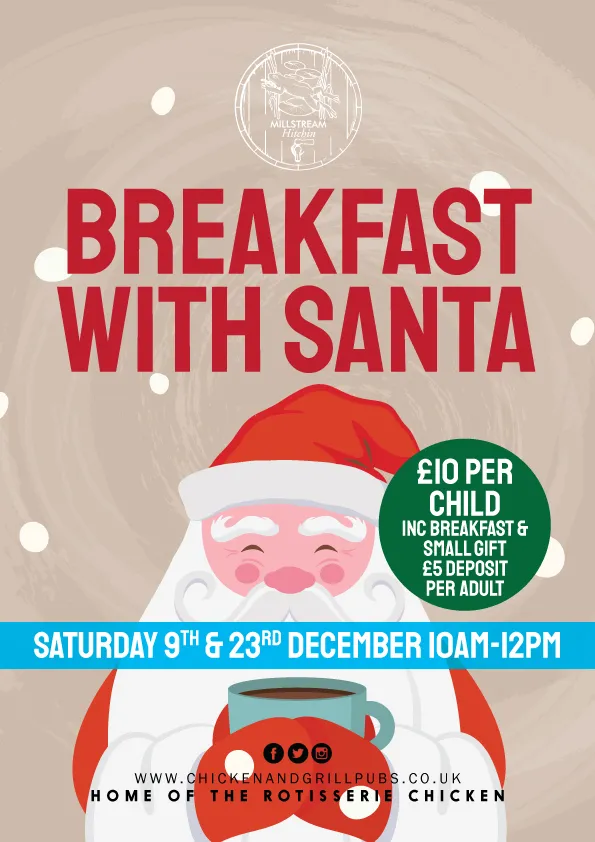 Breakfast with Santa at The Millstream, Hitchin
Sat 9th and Sat 23rd December 2023 10am-12pm
Get your little ones in the Christmas spirit & Join us on the 9th & the 23rd of December to have breakfast with Santa.
receive a yummy Breakfast ,a small gift and you get to meet santa in person all for £10 per child.
if adults would like to have breakfast too a £5 deposit is needed per adult.
Come & grab your tickets before they run out!!
More details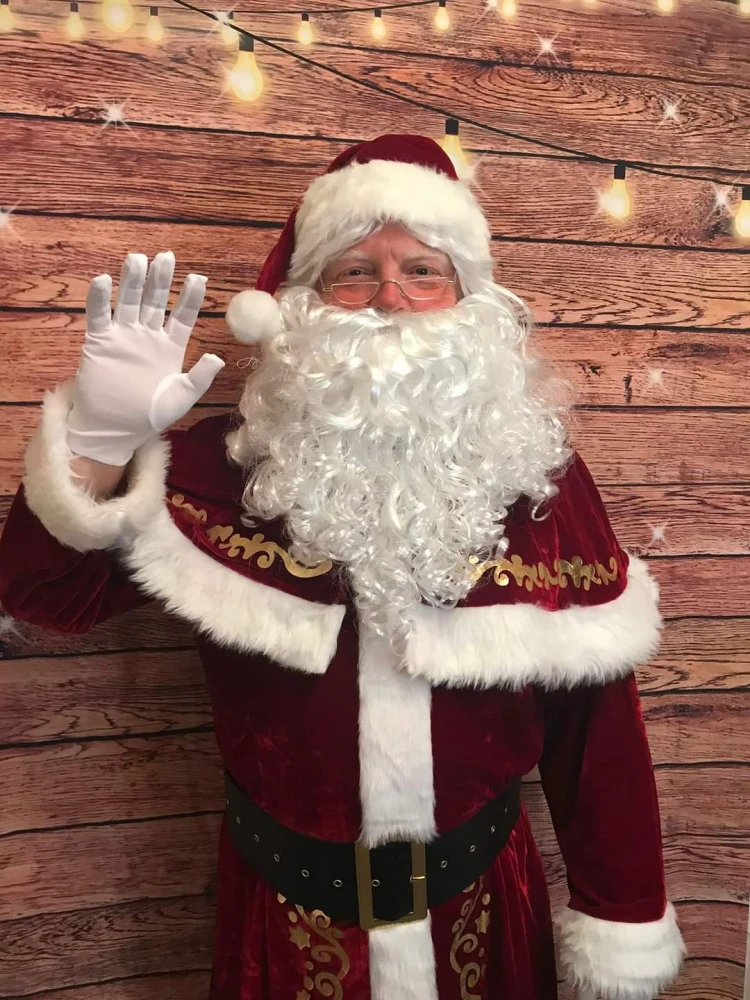 Santa's Grotto with Lunch at The Orange Tree Pub, Hitchin
Sat 16th December 2023 11am - 2pm
Meet and greet Santa at Orange Tree! £16 per child (present and lunch included). Please book in advance as limited availability.
More details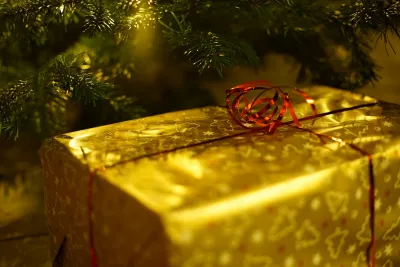 Christmas fair at The Bull Inn, Whitwell
Sat 9th December 2023 12 - 5pm
Craft fair / With Santas grotto / raffles for charities/ Festive BBQ / Hot chocolate/ mulled wine / warm apple cider. All at our beautiful cosy country pub .
More details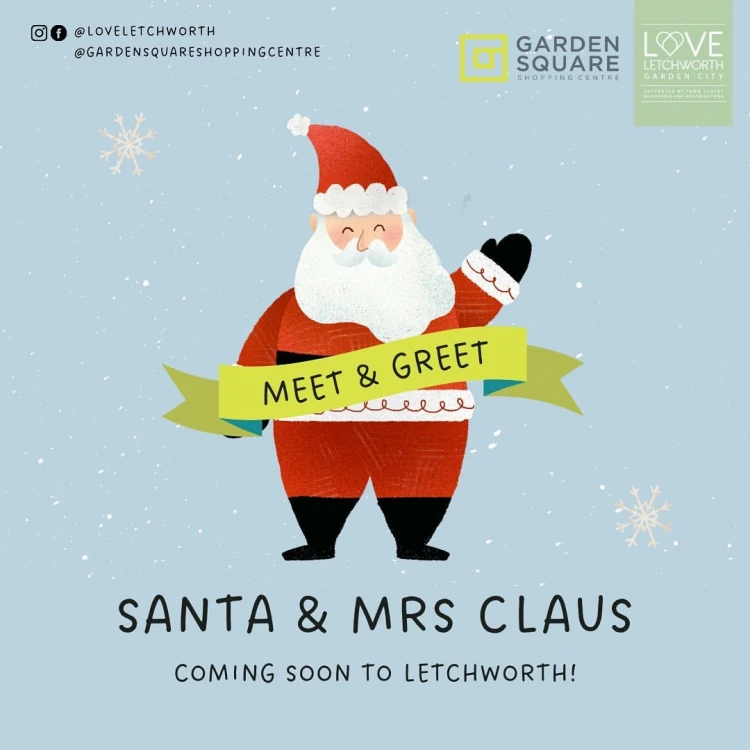 Meet and Greet Santa and Mrs Claus at Garden Square Shopping Centre, Letchworth
FREE AND NO NEED TO PRE-BOOK
Sun 10th December 2023 11am - 2pm, Sat 16th December 2023 10am - 2pm, Sat 23rd December 2023 10am - 2pm and Sun 24th December 2023
11am - 2pm
Santa is bringing his Workshop to Letchworth Garden City! Not only that but meet & greets with Santa & Mrs Claus will be absolutely FREE!
More details




Nearby (within 30 mins' drive)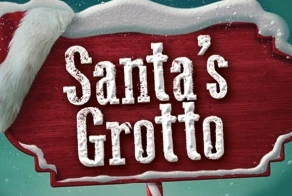 Santa's Grotto at The Westgate Shopping Centre, Stevenage
Thurs 30th November 2023 - Sun 24th December 2023 - Various days and times, book online
Santa's Grotto now open! Don't forget to book online. Still only £5 to visit Santa and receive a gift
More details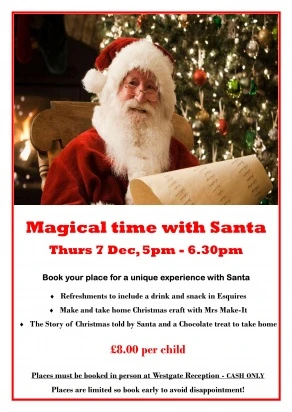 Magical time with Santa at The Westgate Shopping Centre, Stevenage
SEE SANTA FOR £5 PER CHILD
Thu 7th December 2023 5-6:30pm
Includes refreshments and crafting
More details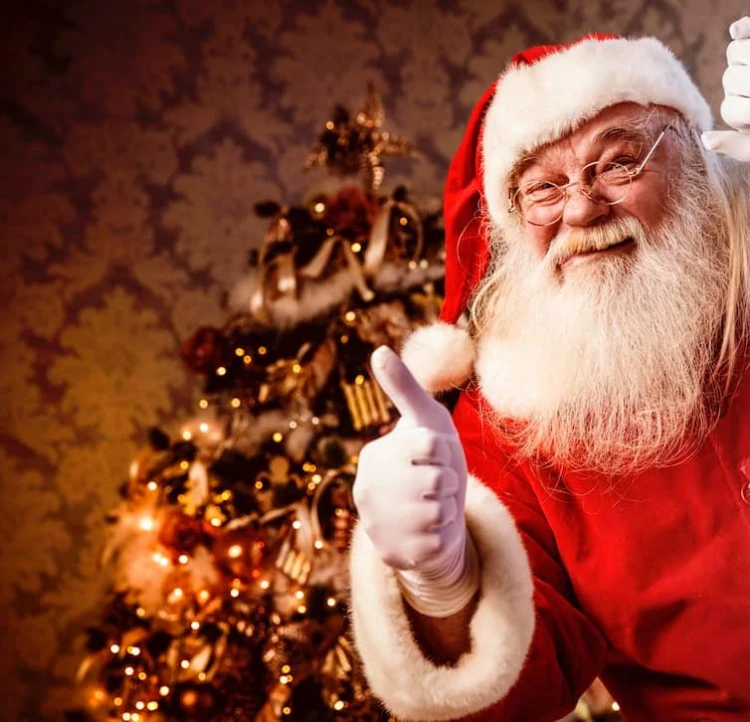 Santa's Grotto at The Magic of Christmas Barn, Walkern
Various dates from the end of November 2023
The Elves are excitedly awaiting your arrival to take a trip through a mystery trail to reach Santa in his Grotto. Santa will know if you've behaved well this year and looks forward to seeing you! We don't want to give much away about the experience so please come and visit him.
More details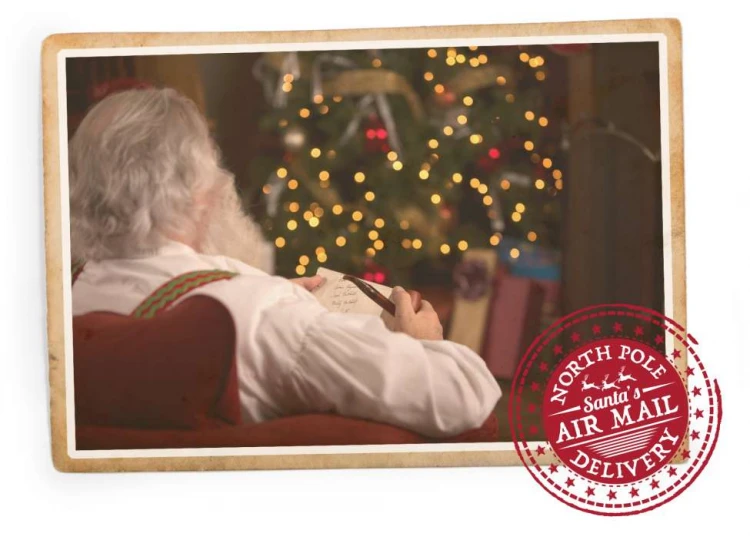 Santa's Grotto Experience at Frost's Garden Centres
SEN AND DOG-FRIENDLY OPTIONS TOO
Sat 4th November 2023 - Sun 24th December 2023
Snowball Sammy & friends are back in the North Pole ready to greet you all again this year! There will be time for fun and games with our playful elf before you each head off to the reindeer stables to mix up some magical reindeer food with Reindeer Ronnie.
Then it's time to see the big man himself... you will have individual family time with Santa in his cosy living room and one of his elves will capture the perfect festive photo. Santa will gift a storybook exclusive to Frosts Grotto for the whole family to enjoy! Children will be able to choose a toy from our large selection in the Toy Workshop.
Willington Garden Centre
Woburn Sands Garden Centre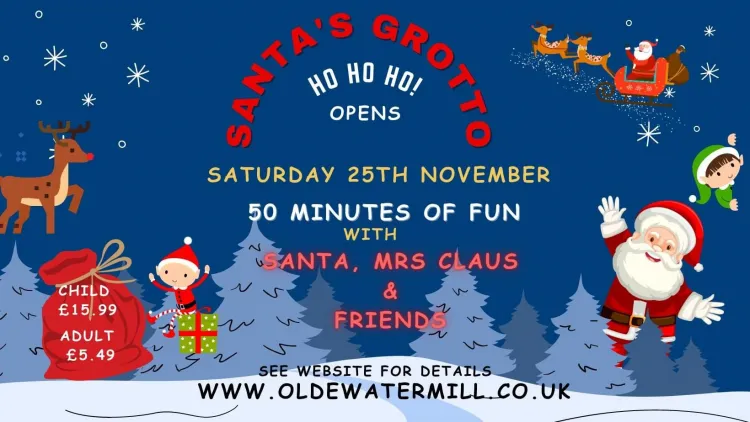 Santa's Grotto Experience at Olde Watermill Shopping Village, Barton le Clay
Sat 25th November 2023 - Sun 24th December 2023
Welcome one and all to Santa's Grotto and Christmas Wonderland at the Olde Watermill Shopping Village. A fabulous festive fifty-minute experience with delights for all the family.
More details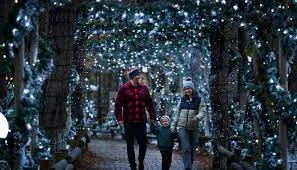 Winter Wonderland breaks at Center Parcs, Woburn
Mon 6th November 2023 - Tue 2nd January 2024
Ready to feel the magic in the forest? Step into Winter Wonderland at Center Parcs from Monday 6 November 2023 until Tuesday 2 January 2024. An enchanting experience for all ages... and magical memories you'll treasure forever.
On a Winter Wonderland break, you can discover:
- A picture-perfect winter forest, with snow, twinkling lights and festive decorations
- Enchanting experiences and Toadstool displays
- Seasonal activities and festive fun for all ages
Fill your days with festive adventures in the forest, making memories you'll never forget. Explore Santa's Woodland Village, see spectacular displays and discover festive experiences for all ages. Make friends with our playful elves, enjoy Christmas-themed activities and even meet Santa himself.
More details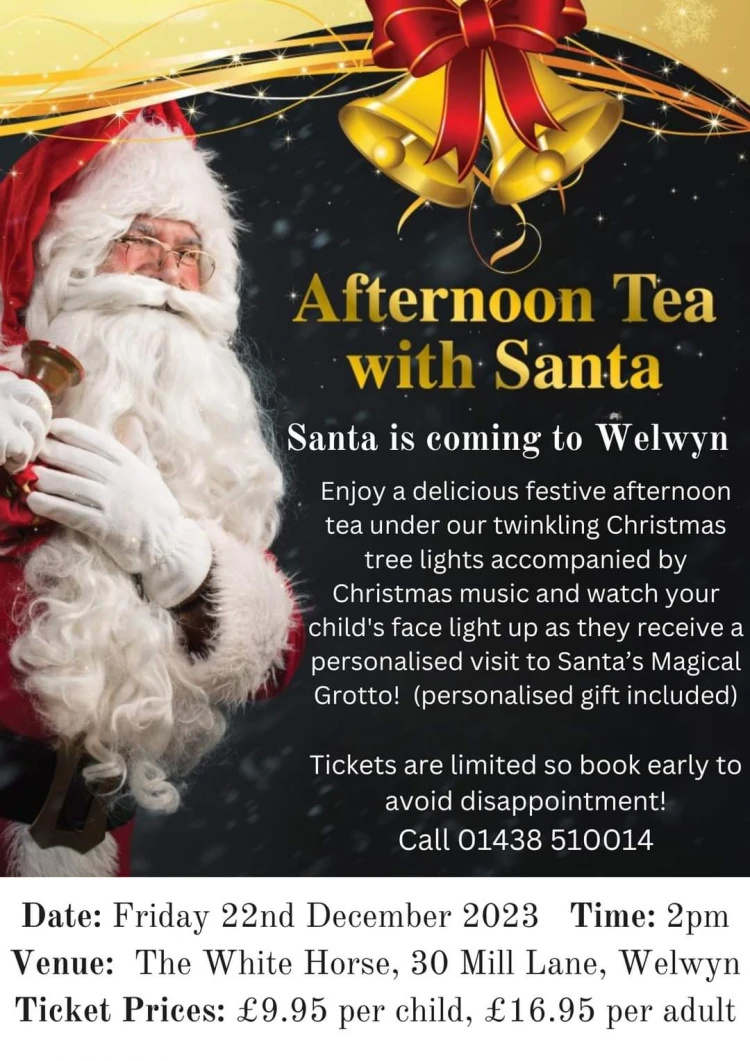 Afternoon tea with Santa at The White Horse, Welwyn
Fri 22nd December 2023 - Sat 23rd December 2023 2pm-4pm
Enjoy a delicious festive Afternoon Tea under our twinkling Christmas tree lights accompanied by Christmas music and watch your child's face light up as they receive a visit to Santa's Magical Grotto! (gift included).
More details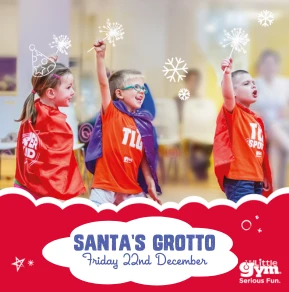 The Little Gym Santa's Grotto at The Little Gym Harpenden
Fri 22nd December 2023 10am - 2pm
It's official, the big man is returning to The Little Gym Harpenden for another amazing Santa's Grotto event. Come and visit Santa's workshop for some sensory play and crafts, make reindeer food, enjoy some treats and of course a Christmas themed assault course in the gym and gift from Father Christmas himself.
More details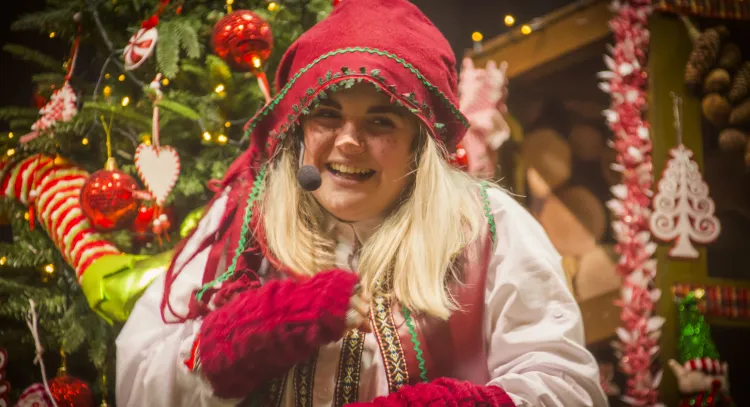 Santa Spectacular at Willows Activity Farm, London Colney
Fri 24th November 2023 - Mon 27th November 2023
As well as lots of your Willows favourites, there is so much to look forward to including:
Take a trip through our magical winter wonderland where you'll find Santa in his amazing Grotto. Santa will give children a key to his Toy Shop where they can choose any gift from the hundreds stacked from floor to ceiling.
More details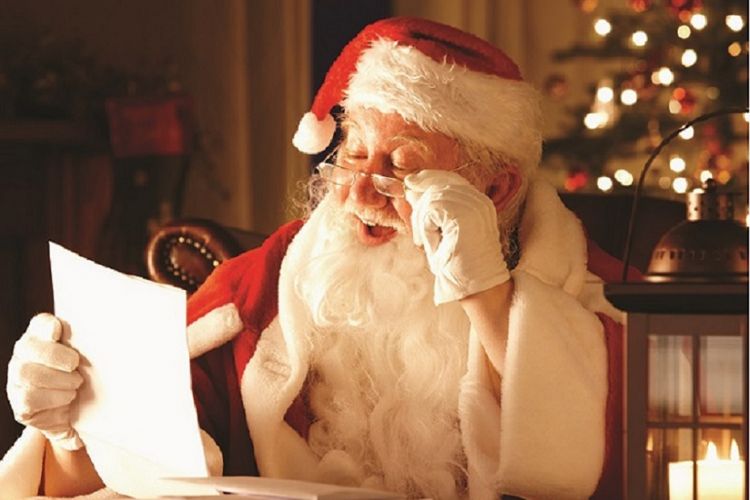 Father Christmas visits Wardown Museum at Wardown House, Museum & Gallery, Luton
Sat 9th December 2023 - Sat 23rd December 2023
A magical Christmas experience awaits the whole family at Wardown House, Museum and Gallery.
Listen to a festive story from Mother Christmas, meet the whimsical elves, and receive a special gift from under the tree when you meet Father Christmas. Plus, you'll be treated to milk and cookies in our cozy café afterwards!
More details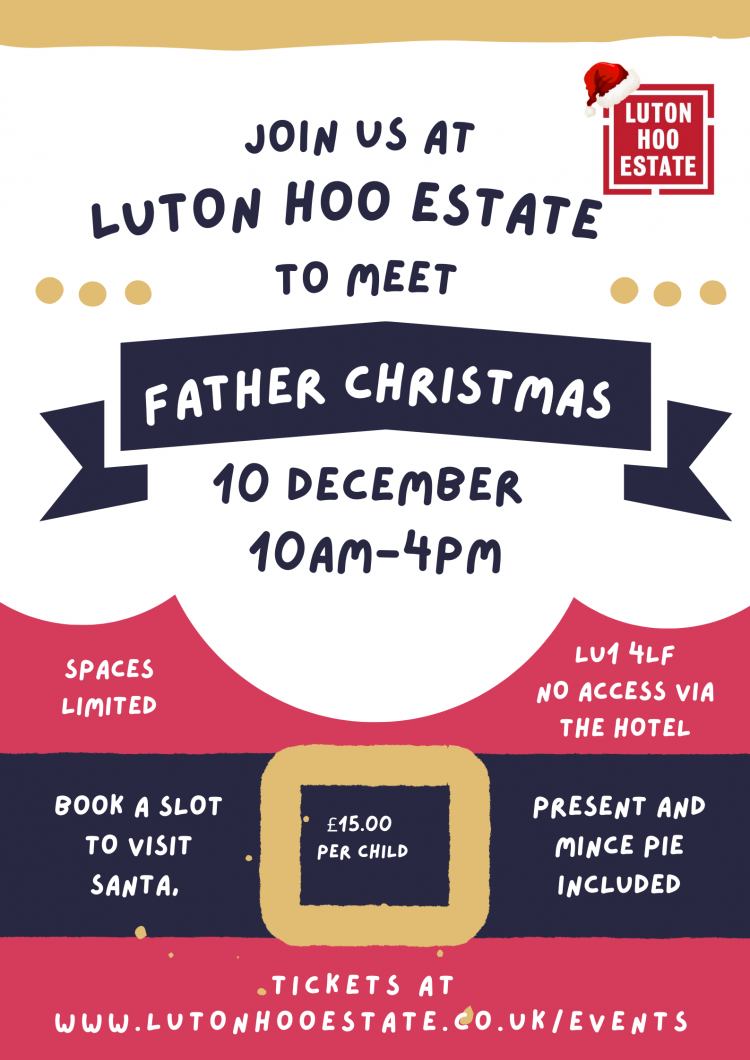 Father Christmas at Luton Hoo Estate - The Walled Garden, Luton
Sun 10th December 2023 10.30am - 4pm
Father Christmas is taking some time out from his busy schedule to have a chat and a mince pie at Luton Hoo Estate. Places are limited - book early to avoid disappointment.
What's included with your ticket:
- Visit the big man
- An age appropriate gift to take home
- An opportunity for you to take your own pictures
- Mince pies for all
- Visit our 'standby' reindeers (our lovely horses) - (always at hand if one of Santa's reindeer decides to take Christmas off)
More details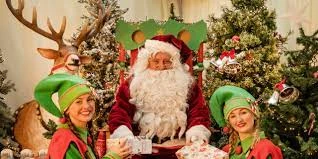 Christmas at Paradise Wildlife Park
Various dates throughout December 2023
Entry to Santa's Grotto is included with your day tickets. You will have the opportunity to meet and have your photo taken with Santa. Santa's Grotto is a first-come, first-serve queuing system.
More details

Further Afield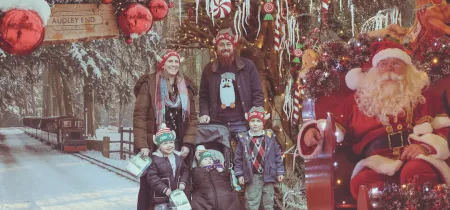 Christmas Special 2023 at Audley End Miniature Railway at Audley End Miniature Railway, Saffron Walden
Sat 18th November 2023 - Sun 24th December 2023
All aboard the Santa Express, the most magical, family, Christmas experience! With a Nutcrackers help, this winter you will board the Polar Express and journey deep into the Enchanted woods of Audley End Miniature Railway to visit Santa's winter workshop! Together, with her very helpful elves, Mother Christmas is ensuring all the toys are ready for Christmas eve while Santa comes to visit you in your carriage with a gift for every child.
More details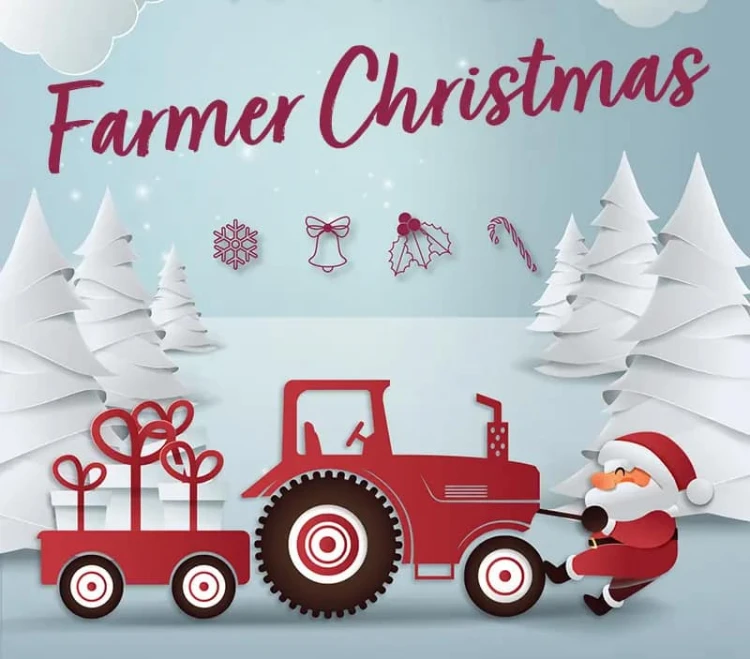 Farmer Christmas at Foxholes Farm Park, Hertford
Sat 25th November 2023 - Sun 26th November 2023 and Sat 2nd December 2023 - Sun 3rd December 2023
Farmer Christmas' grotto will be at Foxholes Farm Park on the 25th & 26th of November, and 2nd & 3rd of December. Adults are £3.95 each and children are £9.95 each. Each child will receive a gift.
More details





Santa at Van Hague, Great Amwell
Sat 4th November 2023 - Sun 24th December 2023
SANTA CLAUS IS COMING TO VAN HAGE AMWELL. Grotto bookings are now open!
More details






Santa's Grotto with The Snowman at Centre MK
Fri 17th November 2023 - Sun 24th December 2023
Don't miss out on the opportunity to experience an incredibly exciting immersive theatrical Christmas adventure here this festive season as we welcome The SnowmanTM to the centre! This nostalgic adventure begins with an exciting and heart-warming, live interpretation of 'The SnowmanTM', brought to life by actors portraying the well-loved characters from the original story! A snowy landscape provides the perfect backdrop to view some of the most memorable and magical moments from the original animated film and all children will be given the opportunity to decorate a Christmas biscuit treat before meeting with Santa in his woodland cabin!
More details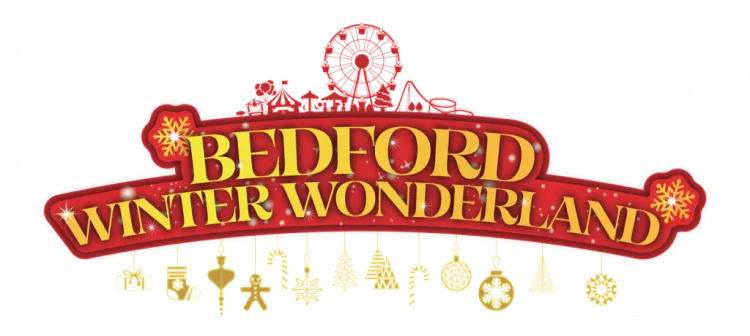 Winter Wonderland - Bedford
Sat 25th November 2023 - Wed 3rd January 2024
After the success of Bedford's first WinterWonderland, we are back for a second year, packed with magical experiences. Featuring, skating under the stars in our new Ice Rink, amazing views from our Big Wheel, taking a walk through the magical Christmas Tree Maze, and Santa's Grotto for that magical Christmas feeling. Enjoy all your festive beverages and treats in Alpine Bar. We have it all here at WinterWonderland Bedford.
More details





The Santa Claus Experience at Lee Valley Park Farms, Waltham Abbey
Sun 3rd December 2023 - Sun 24th December 2023
Meet Santa & his Elves. A Christmas treat for the whole family. Our fabulously festive Santa Claus Experience is a great way to start your festive celebrations this year. Santa's cheeky elves can not wait to welcome you on our magical group experience of festive fun. Your tour will typically take 90 minutes.
More details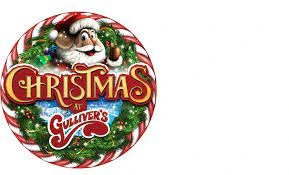 Christmas at Gulliver's Land Resort
Weekends from Nov 25th 2023 then Weds Dec 20th - Sat Dec 23rd 2023
All Christmas theme park packages at Gulliver's Land Milton Keynes include a visit to Santa's Grotto with the opportunity for children to choose their own gift. If you want to extend the fun, then book a fantastic festive short break.
More details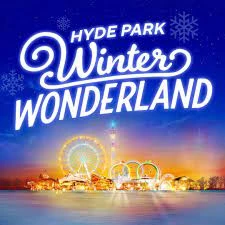 Hyde Park Winter Wonderland
Fri 17th November 2023 - Mon 1st January 2024
Experience London's magical winter destination. Enjoy ice skating, rides, food, entertainment and more. Located in London's iconic Hyde Park, Winter Wonderland is the world's ultimate destination for festive fun. Running for six magical weeks from 17th November 2023 to 1st January 2024, Hyde Park Winter Wonderland offers a variety of attractions, activities, entertainment, food, drinks, and so much more. From high adrenaline rides to family-friendly performances, classic festive treats to the newest in London's street food scene, and cosy fire pit bars to mythical ice kingdoms - we guarantee there's something for everyone. Make the most of your festive season in true Winter Wonderland style!
More details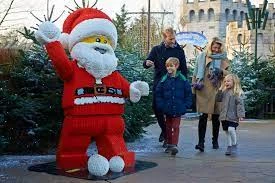 Legoland at Christmas
Sat Nov 25th then various dates from Dec 2nd - Jan 3rd
Get ready for a magical day of entertainment starting as soon as you enter the Park. Start your day snapping an (s)elfie in front of our giant DUPLO® Christmas Tree - the perfect spot for a family photo worthy of a Christmas Card. There will be lots of festive scenes hidden in Miniland for your little builders to discover. Also, in Miniland, Christmas is taking over The Brick! Your little elves will be able to festive activities and LEGO builds...There will be live entertainment and characters to meet plus a selection of our amazing rides and attractions will be available so you and your family will be able to build memories that will last a lifetime. There is also the option to pre book a meet and greet with Father Christmas.
More details
Christmas Light Switch Ons and Light Events
Hitchin, Letchworth, Stotfold, Arlesey and surrounding villages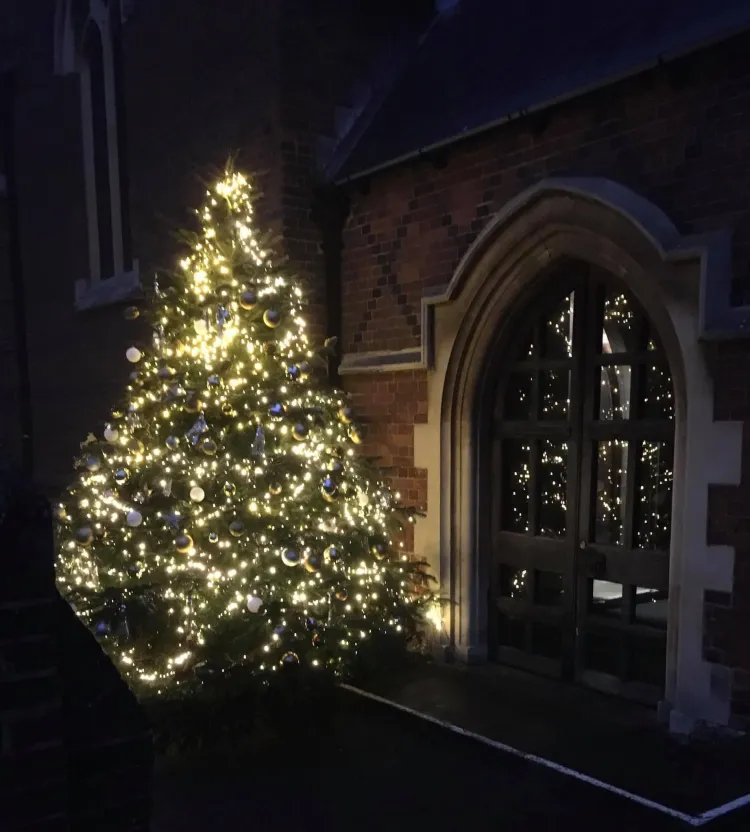 The Hitchin Christmas Tree Festival at Holy Saviour Church, Hitchin
Fri 8th December 2023 - Sun 10th December 2023
Come and join us to see the beautiful Christmas Trees, brilliant live music and delightful refreshments.
Friday 8th:.
1430-1600 Quiet Session
1630-1715 Christmas Carol Songs for Children.
More details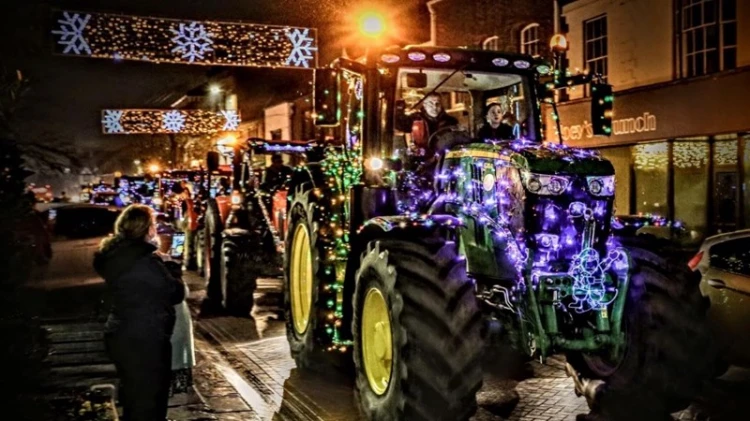 Farmers on Christmas Lights Tour - Baldock, Letchworth and Hitchin
FREE TO ATTEND - CHARITY DONATIONS FOR GARDEN HOUSE HOSPICE
Sat 16th December 2023
Around 150 tractors and farm vehicles covered in Christmas lights and decorations will once again be taking part, driving though Baldock, Letchworth and Hitchin in a sight that is sure to put a smile on the faces of everyone young and old. We are again hoping that thousands will turn out on the streets to support the farmers last year and we know their return will be extremely popular!
More details




Nearby (within 30 mins' drive)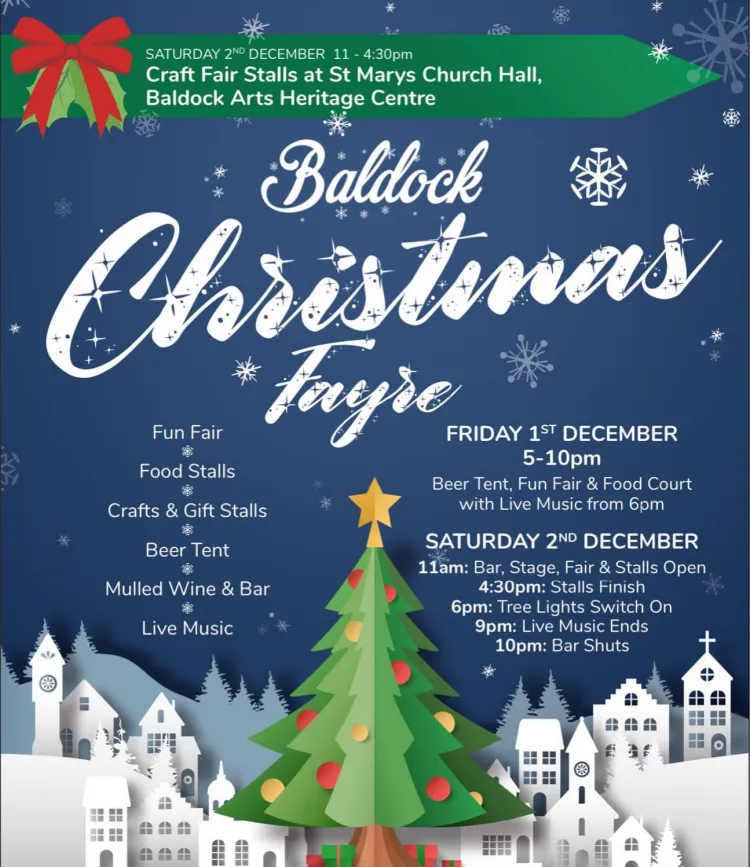 Baldock Christmas Fayre at St Mary's Church Hall and Lights Switch-on Weekend
FREE TO ATTEND
Fri 1st December and Sat 2nd December 2023
Friday night- beer tent, fun fair, food and live music
Saturday:
11am - Bar, stage, fair and stalls open
4:30pm - stalls finish
6pm - Tree lights switch on
9pm - Live music ends
10pm - Bar shuts
More details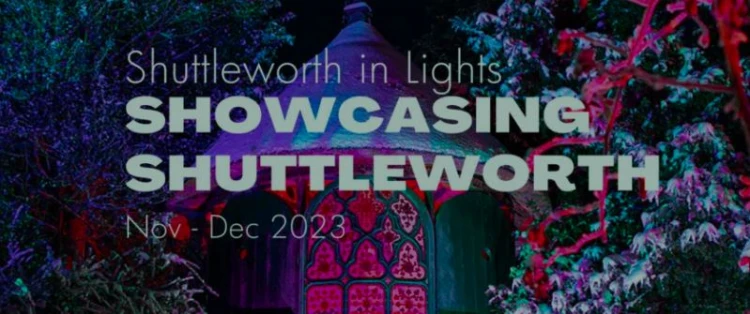 Shuttleworth in Lights, Old Warden
Fri 24th November 2023 - Sun 26th November 2023
For 5+ years Shuttleworth has been running the Lights events from the end of November through to mid-December. When the sun goes down our Garden and Hangars are illuminated in a wonderful display of big, bold, colour, showcasing the wonderful natural features of our landscape and heritage.
More details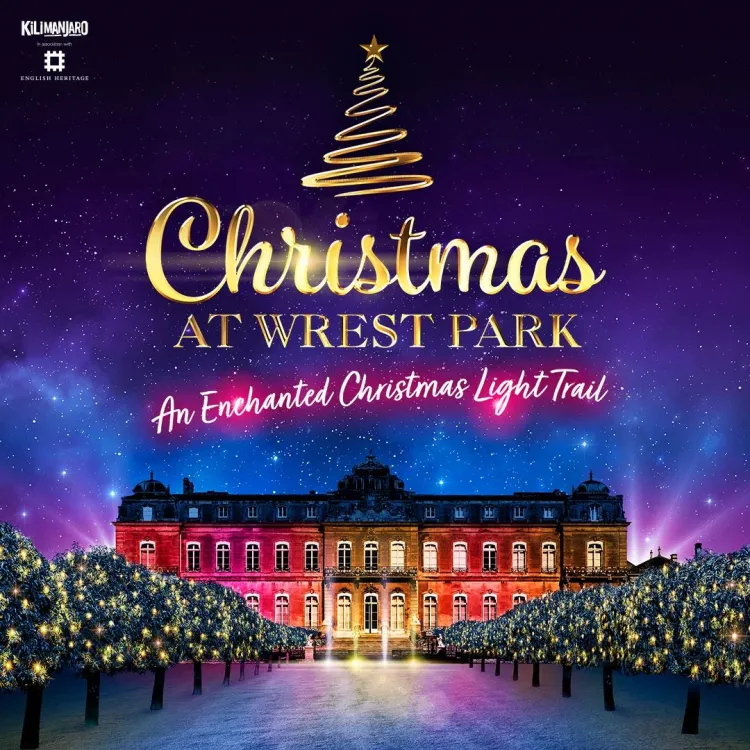 Christmas at Wrest Park
Fri 1st December 2023 - Mon 1st January 2024 4 - 8.30pm
Christmas at Wrest Park is a brand new, interactive light trail for 2023 set to bring colour, lights and play to Bedfordshire this December! Brought to you by our event partner Kilimanjaro Live in association with English Heritage. With a host of light installations designed to fit in with the natural surroundings, expect the unexpected and allow the Christmas spirit to take over as you immerse yourself in a world of seasonal sparkle and festive cheer.
More details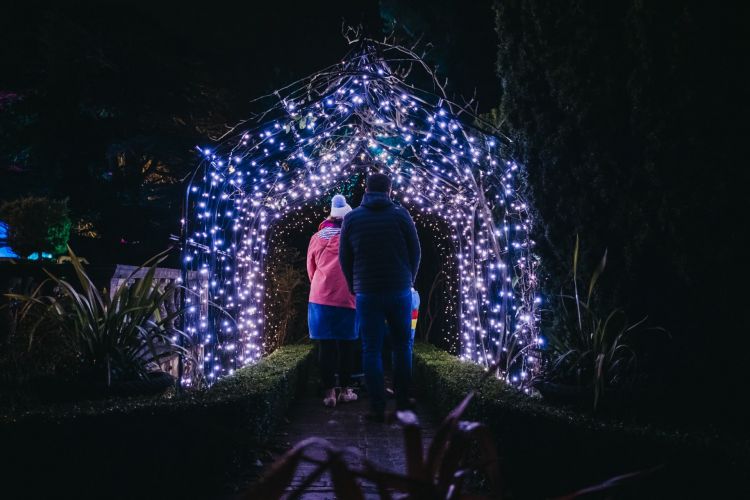 Stockwood Illuminated 2023 at Stockwood Discovery Centre, Luton
Fri 15th December 2023 - Sat 23rd December 2023
This December, we invite you to join us for our winter light celebration set against the backdrop of the beautiful gardens at Stockwood Discovery Centre. Discover Stockwood like you've never seen it before, as you weave your way on a self-guided tour through the illuminated pathways, set against the backdrop of the lush greenery.
More details






Christmas at Kew Gardens
Wed 15th November 2023 - Sun 7th January 2024 4:20pm - 10pm
As one of the highlights of the UK's festive calendar, Christmas at Kew is an unmissable opportunity to herald the start of Christmas or welcome in the New Year. It's a botanical world brimming with seasonal cheer as twinkling lights and seasonal sounds fill the air. Discover glittering tunnels of light, dancing lakeside reflections and trees drenched in jewel-like colour.
More details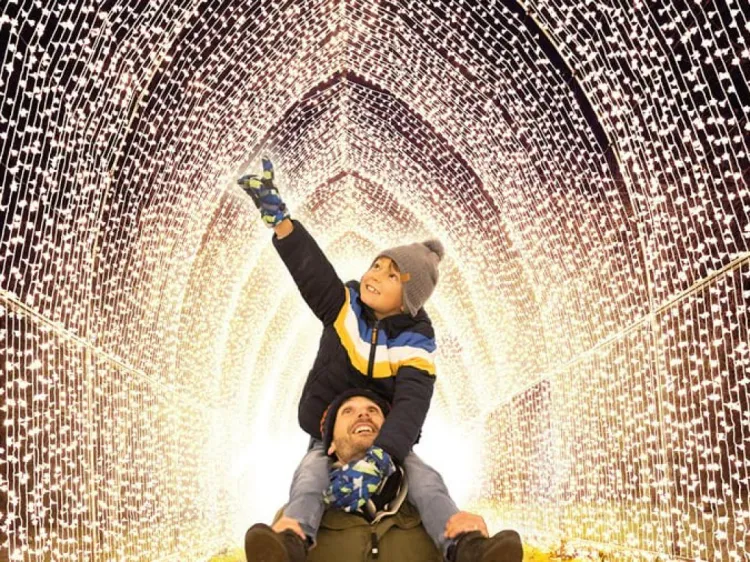 Christmas at Blenheim Palace
Fri 17th November 2023 - Mon 1st January 2024
This Christmas Blenheim Palace is showcasing a brand new illuminated light trail and exquisitely themed Palace interior. It's where Christmas memories are made, and we wouldn't want you to miss out! Marvel at our magical Christmas light trail
Our new Christmas illuminated light trail for 2023 brings together a multitude of twinkling lights, seasonal sounds and festive fun. Now firmly established as an unmissable diary date, our after-dark trail makes for an unforgettable time, with a glimpse of Father Christmas along the way!
More details


Children's Classes and Activities

Hitchin, Letchworth, Stotfold, Arlesey and surrounding villages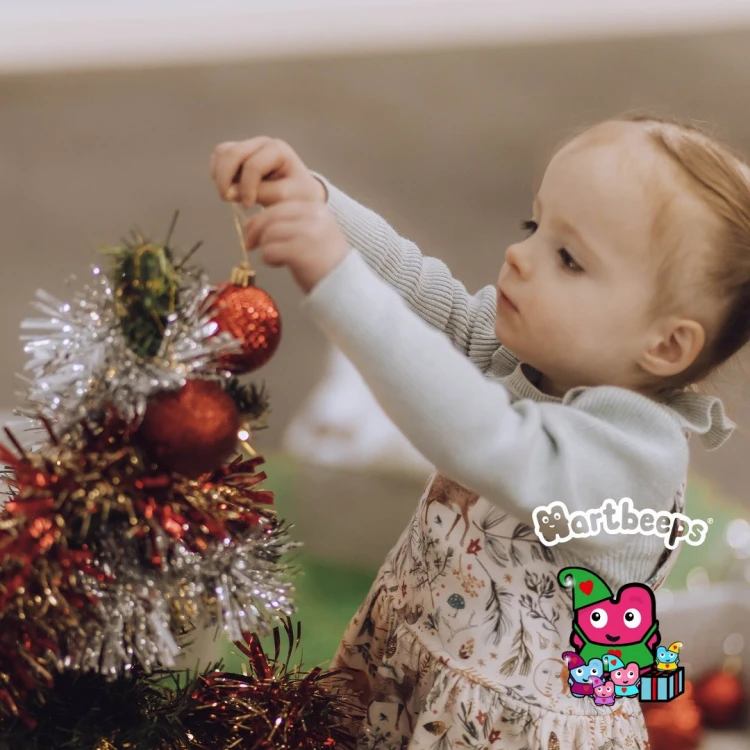 SOLD OUT - Hartbeeps Christmas Adventures at Hartbeeps Hitchin Hub
Mon 18th December 2023 - Wed 20th December 2023 - Various times
The famous Hartbeeps Christmas Adventures specials!
Happy House (18 months - 5 years) - 9:45-10:45am
Baby Beeps (6-20 months) - 11:15am-12:15pm
Happy House (18 months - 5 years) - 12:45-1:45pm
More details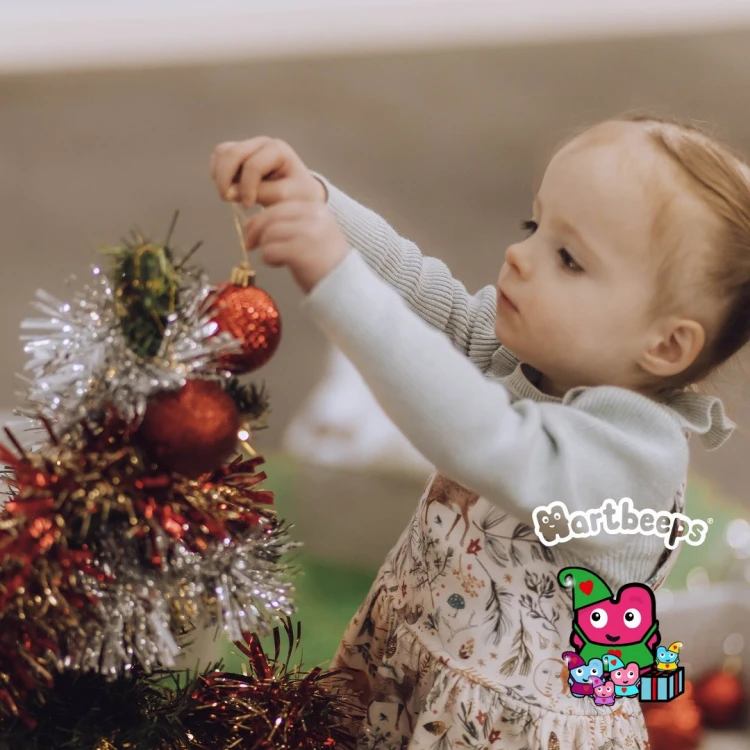 SOLD OUT - Hartbeeps Christmas Specials at Fairfield Park Community Hall
Sat 9th December 2023 10-11:30am, 12:30-2pm, 3-4:30pm
The famous Hartbeeps Christmas specials!
Happy House (18 months - 5 years) - 10-11:30am
Baby Beeps (6-20 months) - 12:30-2pm
Happy House (18 months - 5 years) - 3-4:30pm
More details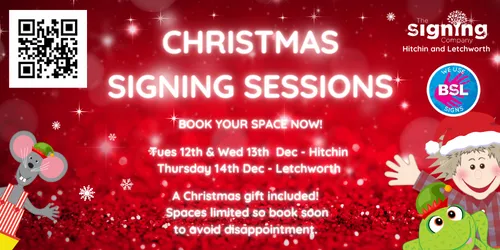 Signing Company - Christmas Signing Sessions at The Signing Rooms, Hitchin and Mrs Howard Memorial Hall, Letchworth
Tue 12th December 2023 - Thurs 14th December 2023
Come and join our wonderfully festive Christmas signing sessions. Signing and singing to lots of favourite classic Christmas songs. Do come along in your Christmas jumpers and fun outfits for the little ones and get in the Christmas spirit by learning to sign many Christmas songs! These sessions are for all ages.
Tues 12th Dec - The Signing Rooms, Hitchin
9:30am - 10:15am - Toddlers and over (16 mths - 5yrs)
10:45am - 11:30am - Babies (2 mths - 16 mths)
Weds 13th Dec - The Signing Rooms, Hitchin
9:30am - 10:15am - Toddlers and over (16 mths - 5yrs)
10:45am - 11:30am - Babies (2 mths - 16 mths)
Thurs 14th Dec - Mrs Howard Memorial Hall, Letchworth
9:30am - 10:15am - Toddlers and over (16 mths - 5yrs)
10:45am - 11:30am - Babies (2 mths - 16 mths)
More details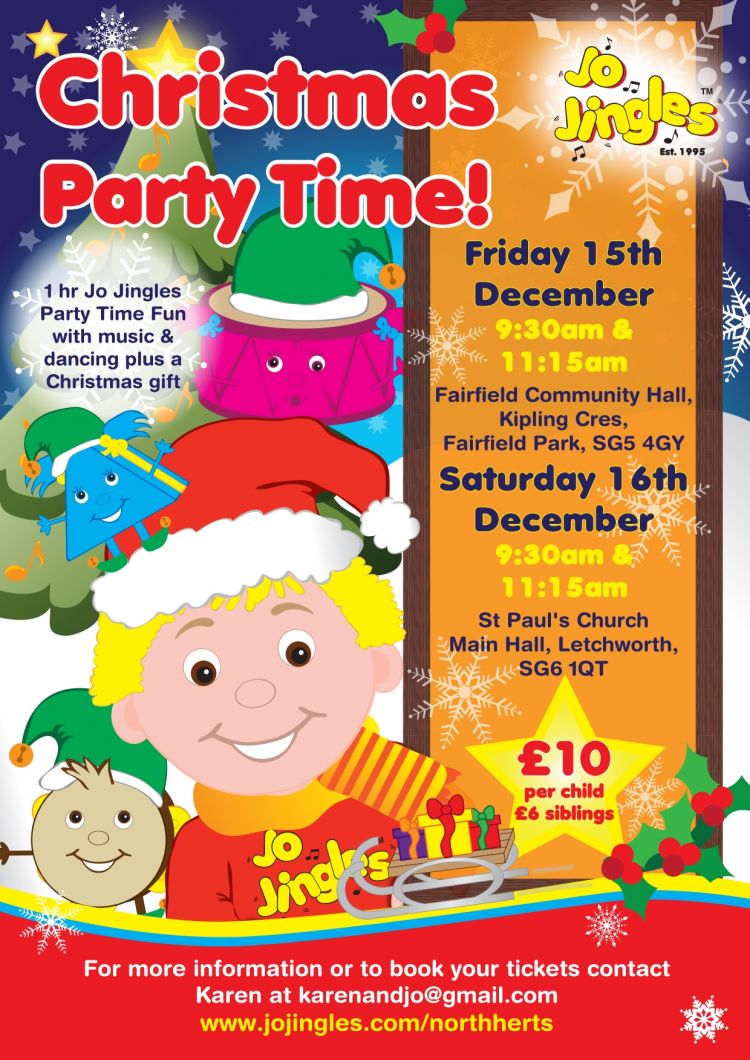 Jo Jingles Christmas Parties
Fri December 15th December 2023 9:30am and 11:15am - Fairfield Community Hall
Sat December 16th 2023 9:30am and 11:15am - St Paul's Church Main Hall, Letchworth
A 1 hour Christmas themed party with music and dancing for preschoolers, suitable for sitting age and above. Includes a Christmas gift too.
More details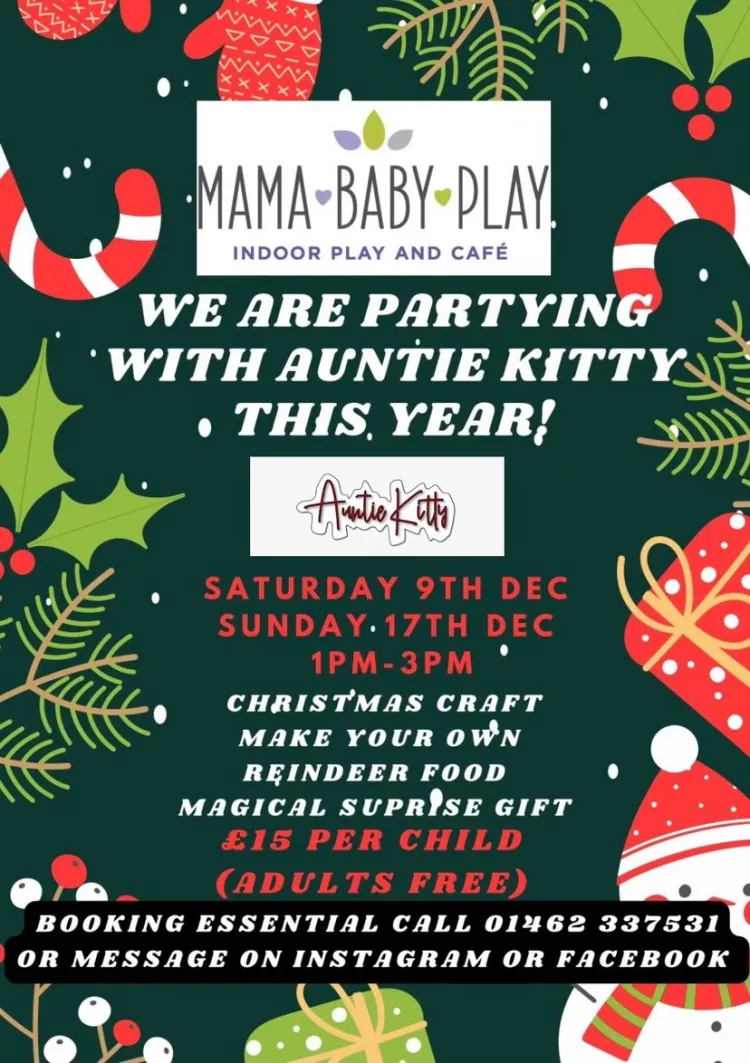 Christmas Party with Auntie Kitty at Mama Baby Play, Hitchin
Sat 9th December 2023 1-3pm
Come along to Mama Baby Play for our Christmas Party with Auntie Kitty. Christmas craft, Make your own Reindeer Food, Magical surprise gift. Booking essential- call 01462337531 or message on Instagram or Facebook. £15 per child (adults free).
More details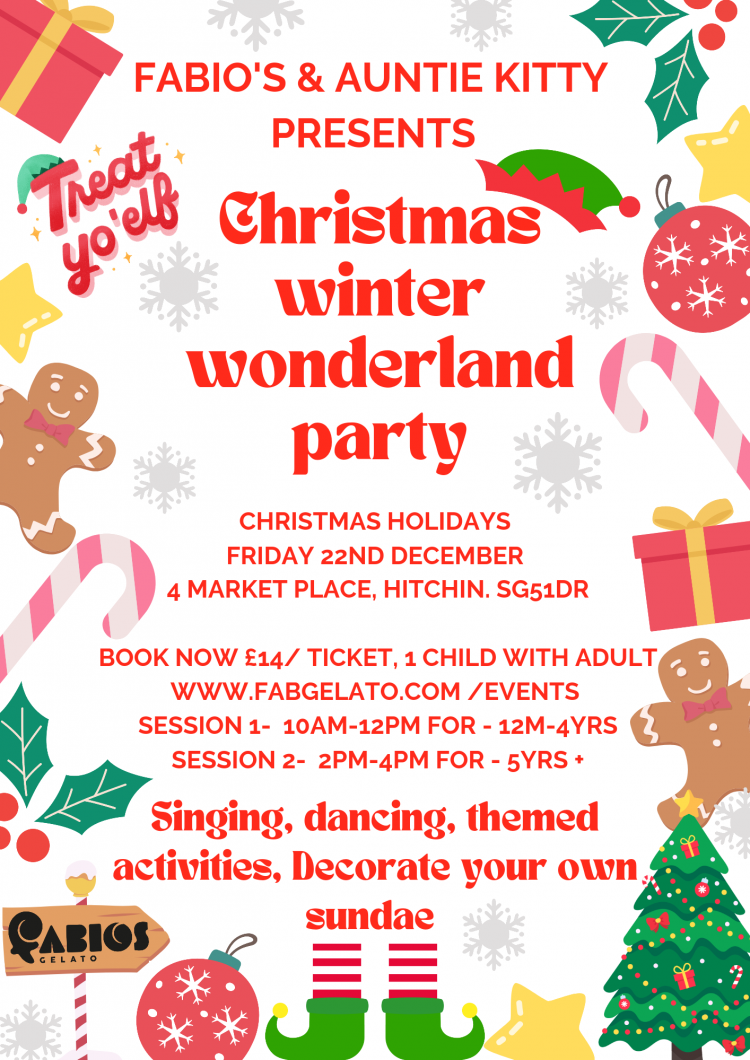 Christmas Winter Wonderland Party at Fabios Gelato, Hitchin
Fri 22nd December 2023 10am or 2pm
Fabio's gelato & well known Childrens entertainer Auntie Kitty have teamed up to bring you this fabulous Christmas themed party. There will be Singing, Dancing, themed activities & decorate your own gelato sundae.
There are two sessions
10-12pm for 12m -4 years
2-4pm for 5 years +
More details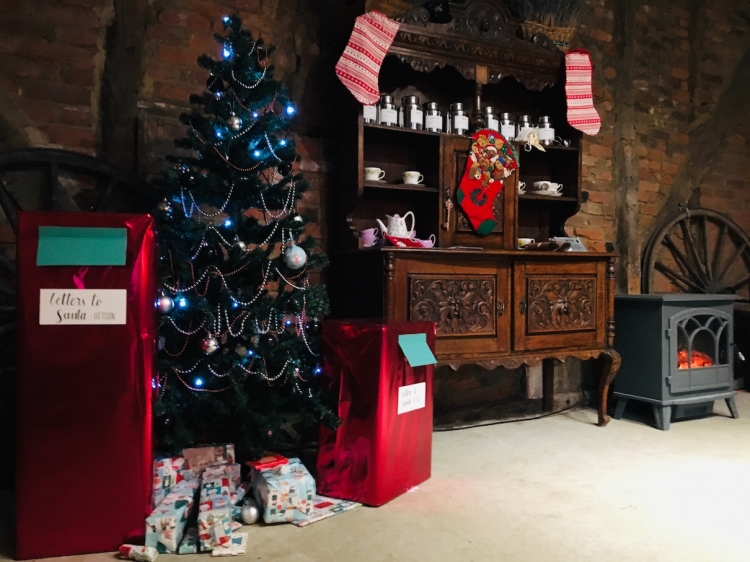 Ember Elf & The Christmas Wish at Ickleford Village Hall
Sat 23rd December 2023 - Various times
Have you heard the news?! Ember Elf returns to her Ickleford Sorting Station on Saturday 23rd December with 'Ember Elf and the Christmas Wish'; a lively interactive show with dancing, crafting and a Christmas Hunt for 10 little elves! Ember the Elf is stationed in Ickleford's Secret Sorting Station, when disaster strikes and she desperately needs some help to make sure all the letters get sorted for the local children and to raise Christmas Cheer levels in time to save the big night! Ticket price includes a wrapped present.
More details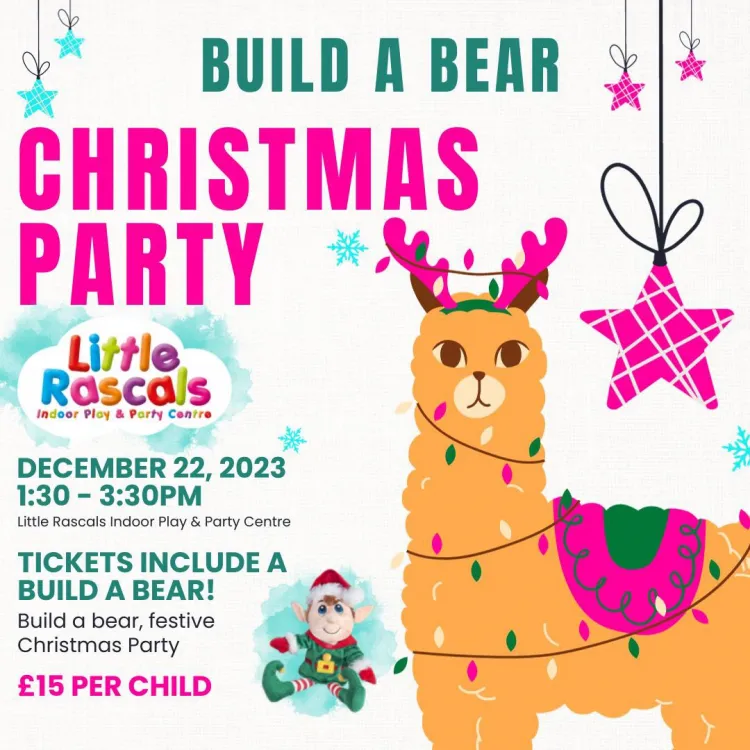 Build a Bear Special Christmas Party at Little Rascals Soft Play, Hitchin
Fri 22nd December 2023 1:30-3:30pm
Join us for a PAW-some Christmas Party with a Build-A-Bear Workshop! Get ready for a festive celebration filled with holiday cheer, cuddly friends, and magical memories!
Activities include:
Meet and greet with Santa Bear
DIY Christmas-themed bear stuffing
Sing-along to your favorite holiday tunes
Festive face painting
Capture the moment at our Christmas-themed photo booth
More details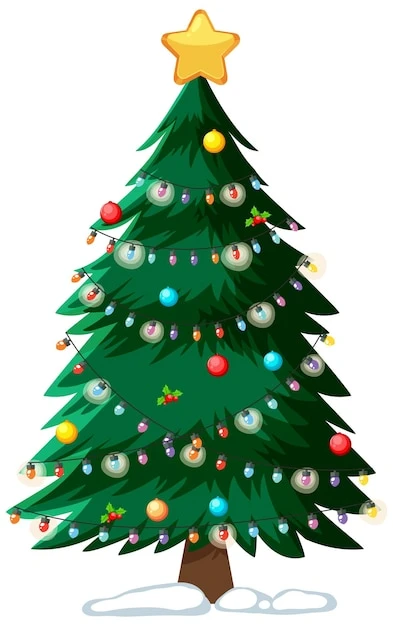 Children's Christmas Decorating Morning at The Orange Tree Pub, Hitchin
Sat 2nd December 2023 10am - 12pm
Kids will have fun making Christmas decorations! Booking is needed. £12 decorations and breakfast.
More details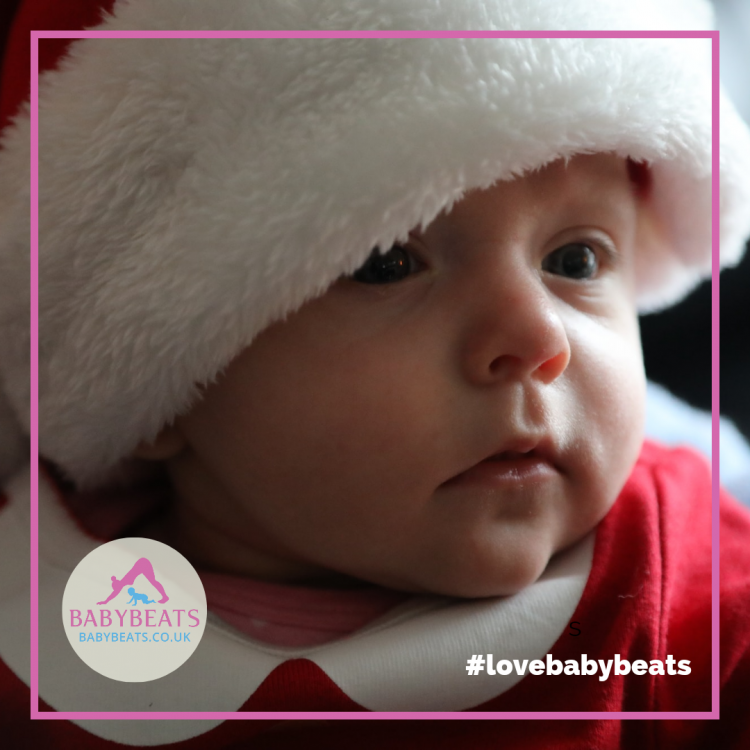 BabyBeats Christmas Party at Arlesey Youth Centre
Wed 20th December 2023 1.15pm
Join us for our festive class for you and your baby. BabyBeats is a mum and baby class that includes Gentle Exercise, baby yoga baby massage and sensory play.
More details
Nearby (within 30 mins' drive)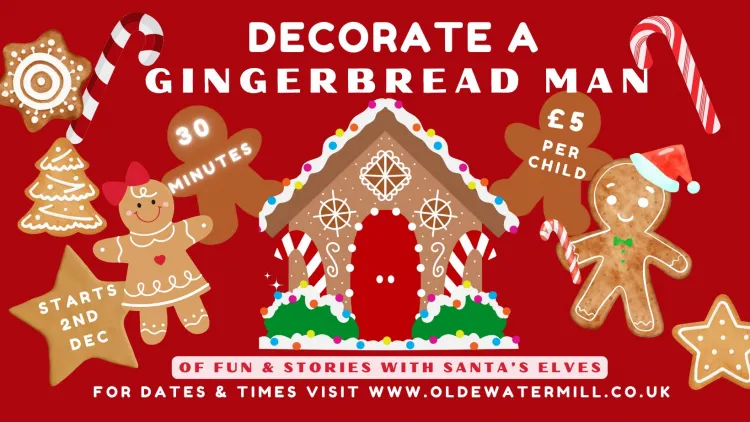 Decorate a gingerbread biscuit at the gingerbread house at The Olde Watermill Shopping Village|
Sat 2nd December 2023 - Sun 3rd December 2023 - Various times
Come and join Santa's Elves, Gingerbead and Saffron for 30 minutes of fun! Decorate a Gingerbread Biscuit and enjoy a story about the Magical Christmas Gingerbread Man! Children £5.
More details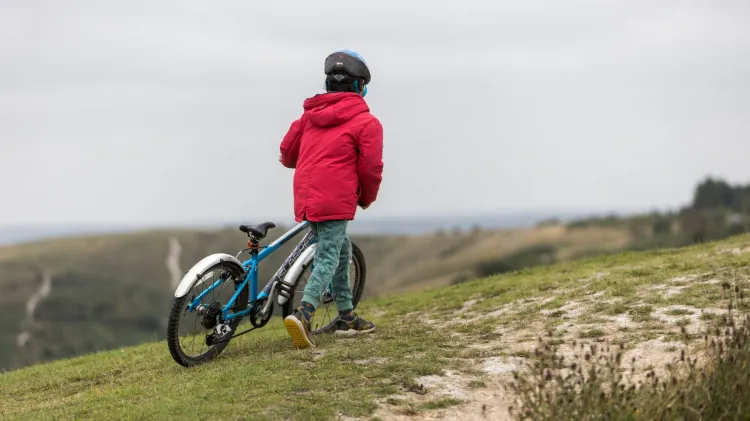 Breakfast with the Elves at Dunstable Downs
Sat 2nd, Sun 3rd, Sat 9th, Sun 10th, Sat 16th - Sat 23rd December 2023
Breakfast is the most important meal of the day! So join in the festive fun, meet the elves and complete your Christmas colouring whilst enjoying your meal with winter view.
Menu:
Childs breakfast - £5.95 Apple or orange juice. Fried egg, bacon, sausage, hash brown and baked beans. (Vegetarian option available)
Adults breakfast - £9.50 Regular Tea, Speciality Tea or Barista Coffee 2 Fried eggs, 2 slices of bacon, sausage, hash brown and baked beans. (Vegetarian option available)
More details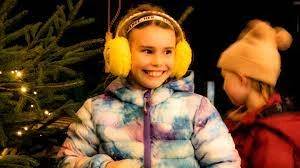 Christmas Family Trail at Dunstable Downs
LOW COST - £3 PER CHILD
Fri 15th December 2023 - Sat 23rd December 2023 11am - 3pm
Wrap up warm and get ready for a jolly December adventure as we embark on a quest to assist Santa's elves find and recover the pieces of Santa's missing letter! Solve enchanting clues and riddles and successfully deliver the whole of the missing letter to the Elves' sorting office, where a festive surprise will await!
More details

Pantos, Films and Christmas Shows

Hitchin, Letchworth, Stotfold, Arlesey and surrounding villages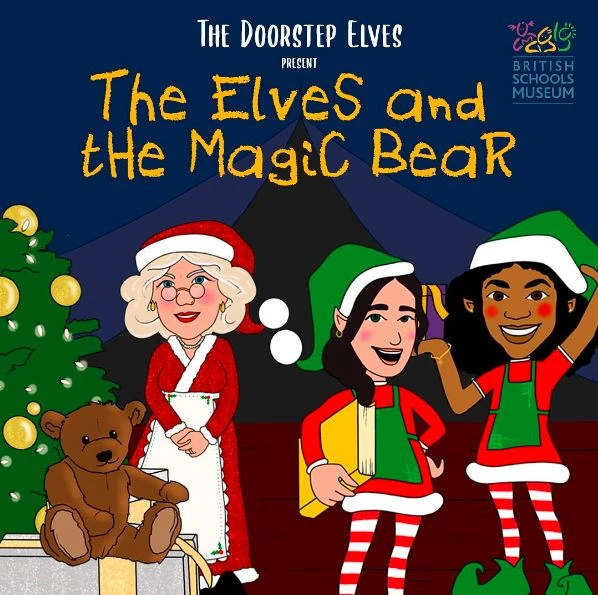 The Elves and The Magic Bear at The British Schools Museum, Hitchin
Sat 23rd December 2023 - Sun 24th December 2023
This year The Doorstep Elves are taking their original stage show, The Elves and The Magic Bear to the Old Royal Naval College in Greenwich and The British Schools Museum in Hitchin, Herts. The Elves and The Magic Bear is an interactive, Christmas theatre experience suitable for the whole family! (Believers aged 1-92!)
More details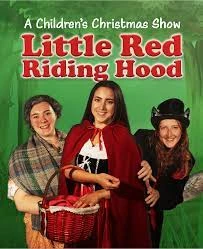 Little Red Riding Hood - A Christmas Show For Children aged 3-8 at The Market Theatre, Hitchin
Sat 9th December 2023 - Sat 30th December 2023
This Christmas, the Market Theatre stages a brand new version of another classic fairytale. Red Riding ​Hood is off on an adventure to Grandma's house, but beware; an evil wolf is lurking in the woods and he'll do anything to stop ​her. Packed full of laughs, songs and audience participation (including the grown-ups!). Book now ​for the little panto with the big heart, eyes and teeth!
More details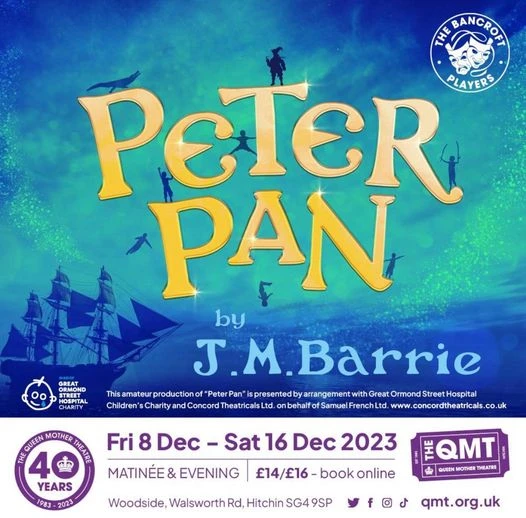 Peter Pan at The Queen Mother Theatre, Hitchin
Fri 8th December 2023 - Sat 16th December 2023
Fly away to Neverland this holiday season in the most enchanting adventure of all time! Get ready for a spectacular journey filled with pixie dust, pirates, and pure wonder. This is more than a show; it's a journey to a world of imagination, wonder, and boundless joy.
More details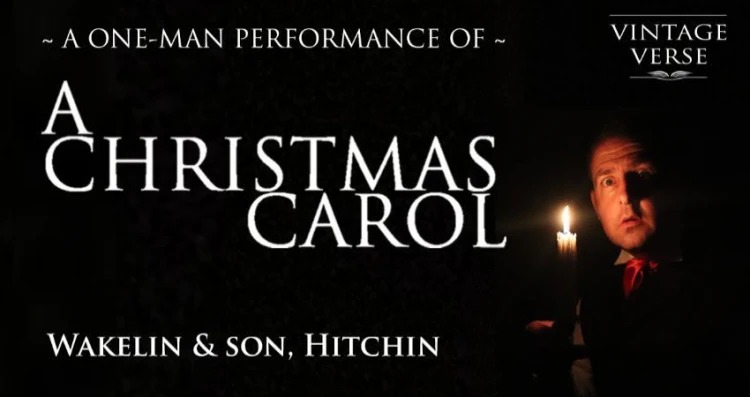 Christmas Carol – a one man show at Wakelin & Son, Hitchin
Thu 7th December 2023 - Fri 8th December 2023 6.30pm for 7.30pm start
Sink into the classic tale of Victorian Christmas and the redemption of London's most memorable miser, as we follow Scrooge through his encounters with the spirits of Christmas. Come and cozy up in Hitchin's friendliest coffee shop for this ever-popular performance of Charles Dickens' classic. We'll be serving mulled wine and mince pies, and the bar will be open all through the show for a host of festive treats. Book now for this essential addition to your Christmas! Tickets £17.00
More details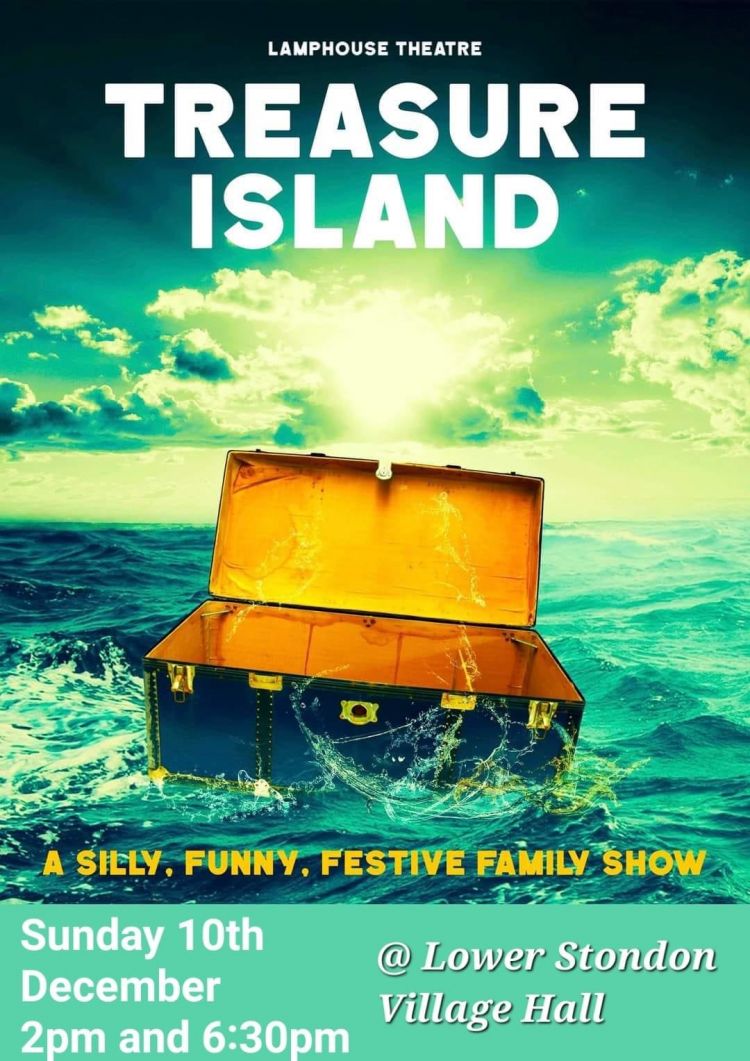 Treasure Island by Lamphouse Theatre Company at Lower Stondon Village Hall
Sun 10th December 2023 6.30pm
Jim lives in the Admiral Benbow Inn with Grandma, but she's desperate for a real adventure. One night, Billy Bones comes to stay, leading a gang of very silly pirates, with a big secret, to Jim's door. Before she knows it Jim is sailing to Treasure Island, befriending one legged cooks, dodging mutinies and searching for buried treasure. This is Treasure Island as you've never seen it before, in celebration of Lamphouse Theatre's 10th anniversary. With a slew of silly-singalong-sea-shanties, plenty of preposterous pirates, and dozens of doubloons, you won't want to miss Treasure Island this Christmas. Suitable for ages 6-106. Tickets £5-£7.50.
More details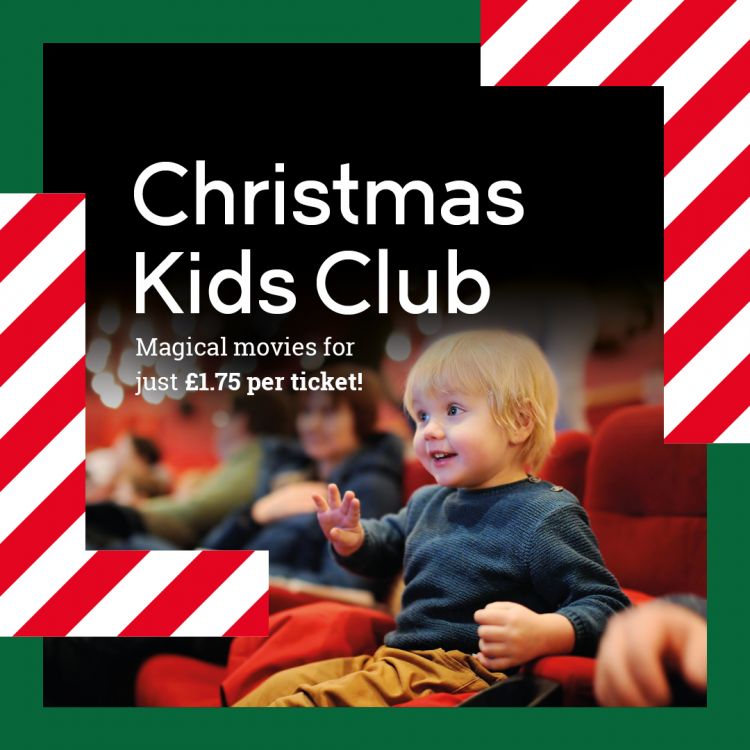 Broadway Cinema Kids Club at Broadway Cinema & Theatre
LOW COST - £1.75 PER PERSON
Saturday and Sunday mornings in December 2023
Christmas movies start in December! We have regular screenings on Saturday and Sunday mornings, tickets are £1.75 per person.
More details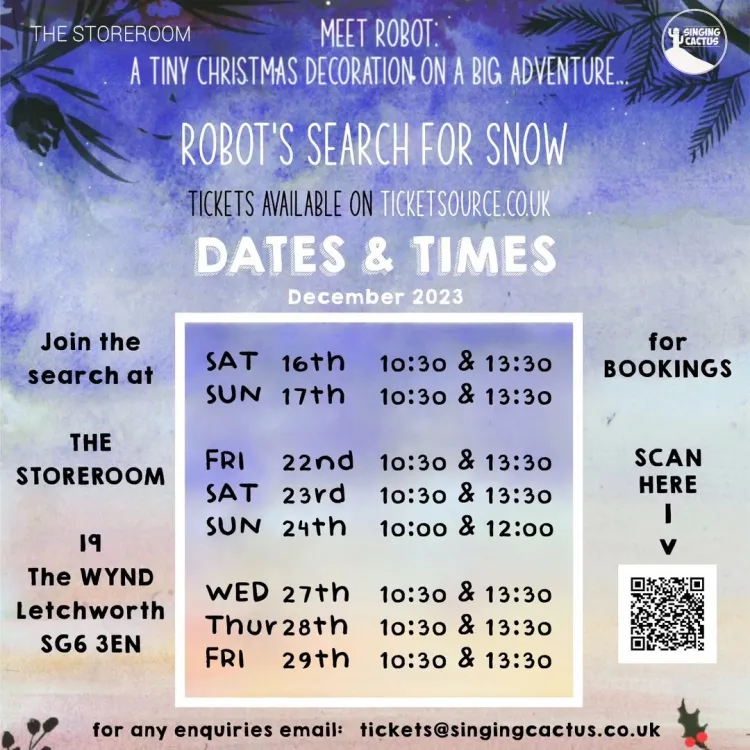 Robot's Search for Snow at The Storeroom, Letchworth
Sat Dec 16th and 17th, Fri 22nd-Sun 24th and Weds 27th - Fri 29th
Robot is a Christmas tree decoration who always ends up on the same side of the tree, facing away from the window. As such he has never seen the Snow. This Christmas he escapes from his storage box before the tree is decorated and journeys across Letchworth in search of the elusive Snow. Robot's Search for Snow is a charming, original Christmas theatre show. Expect a flurry of music, puppets and festivity.
More details
Nearby (within 30 mins' drive)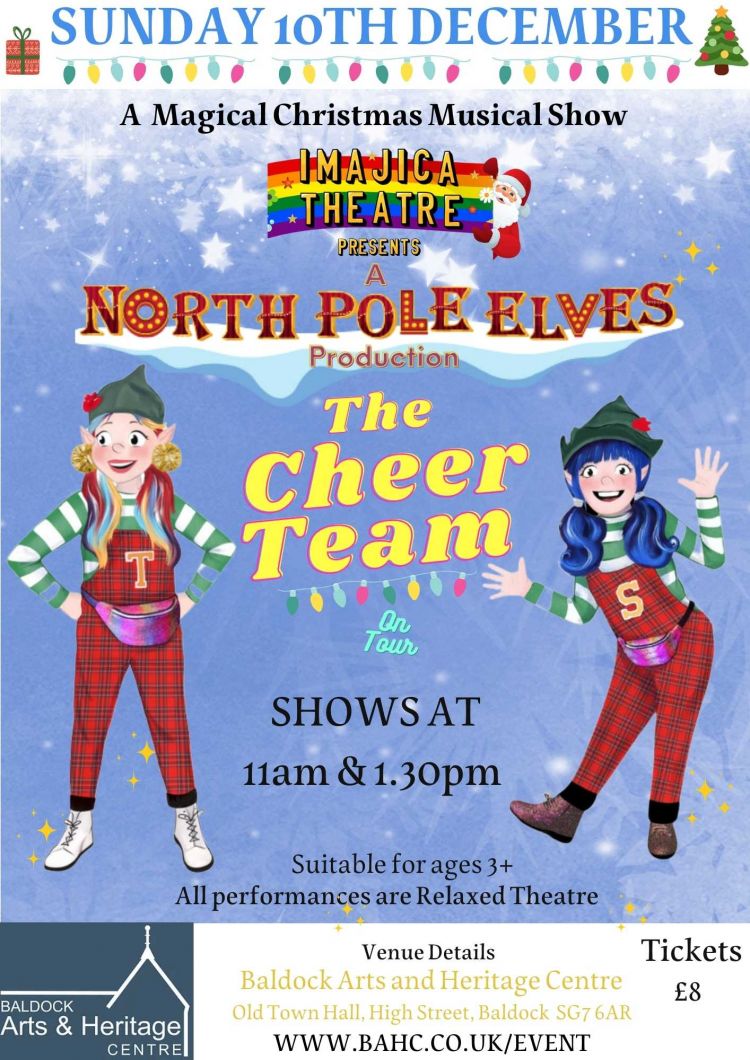 The Cheer Team On Tour at Baldock Arts & Heritage Centre, Baldock Town Hall
Sun 10th December 2023 11am and 1.30pm
Join the North Pole Elves for an interactive Relaxed Theatre Show at the Baldock Arts and Heritage Centre on Sunday 10th Dec with 2 performances., 11am and 1.30pm. Imajica Theatre create interactive musical storytelling show, that are immersive, filled with singing, dancing and lots of opportunities to join in. We welcome SEN families to all of our performances.
More details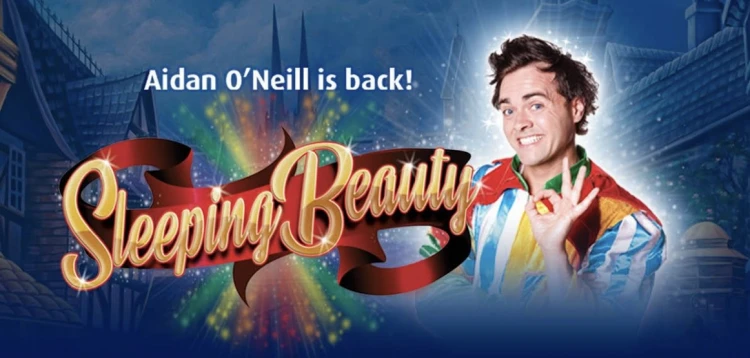 Panto: Sleeping Beauty at The Gordon Craig Theatre, Stevenage
Wed 29th November 2023 - Sun 21st January 2024
The Princess is searching for happiness, Evil Carabosse is searching for revenge, Chester the Jester is searching for someone to laugh at his jokes and Dame Nellie Night Nurse ... is searching for a man ... in the front two rows!!!!!.
From the team behind last year's smash hit show Cinderella, join us for another spectacular Stevenage pantomime full of music, laughter, amazing special effects and plenty of surprises. With swash-buckling Prince Valiant, dreams really can come true .....
More details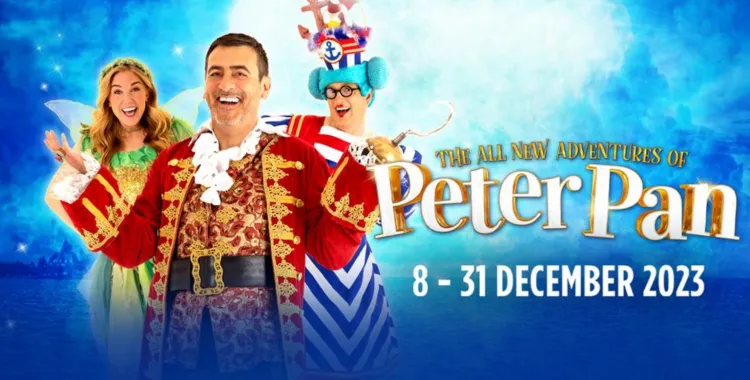 The All New Adventures of Peter Pan at The Alban Arena
Fri 8th December 2023 - Sun 31st December 2023
Coronation Street Legend Chris Gascoyne will star as Captain Hook, alongside CBeebie's Maddie Moate as Tinkerbell, and St Albans' favourite Ian Kirkby as Mrs Smee, in The All New Adventures of Peter Pan this pantomime season!
More details






Rapunzel - The Pantomime at The SandPit Theatre, St Albans
Sat 16th December 2023 - Sun 31st December 2023 12pm + 3pm
The critically acclaimed creative team that brought you 'Hansel & Gretel' are back with more fun-fueled pantomime madness; a joyful new twist on another old story, it's not to be missed. Rapunzel saves the day (and herself!) in this action-packed, magical musical pantomime adventure. Let down your hair with a cast of kooky characters as they dance and sing through this unusual tangled tale; where people live in giant old boots and tall towers, where frog boys rap about enchanted ponds and girls with long hair battle more than split ends!
More details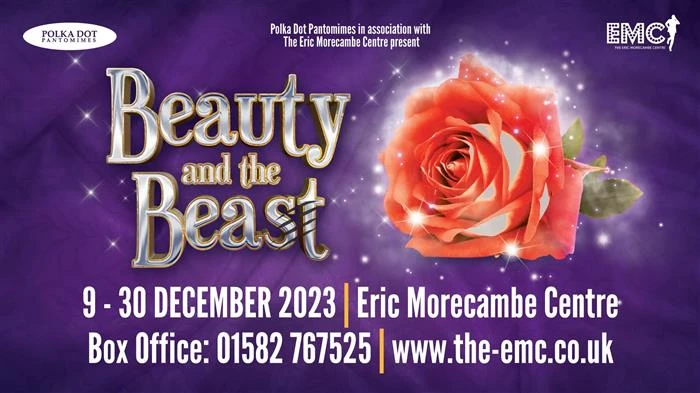 Beauty & The Beast at The Eric Morecambe Centre, Harpenden
Sat 9th December 2023 - Sat 30th December 2023
When the Prince is cursed to live as a Beast in his magical castle his only hope is to find true love before the last petal falls. Will the beautiful Belle be the chance he has been waiting for? Will French Franc be able to save the day from the evil Grimalkin and will Dame Dolly Doughnut finally find her new husband? This family pantomime features spectacular scenery, glittering costumes, amazing special effects, plenty of audience participation and Harpenden's pawfect panto pooch.
More details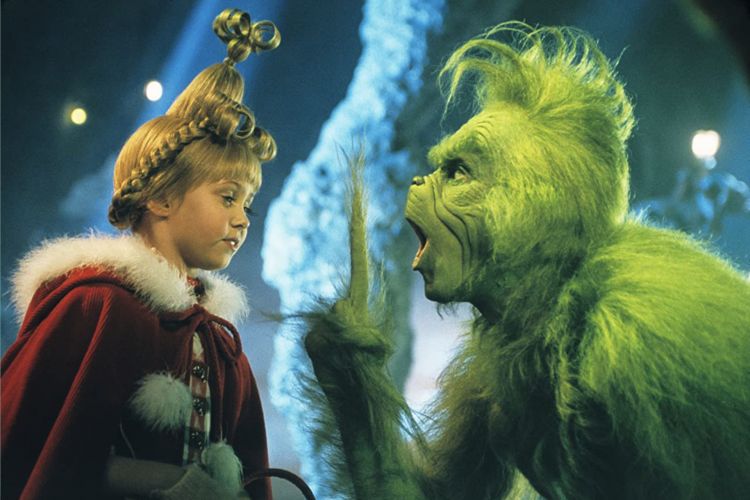 Family Film Club: How The Grinch Stole Christmas at The Hat Factory Arts Centre, Luton
£3.50 EACH OR 4 FOR £12
Sat 2nd December 2023 10:30 am
In this live-action adaptation of the beloved children's tale by Dr. Seuss, the reclusive green Grinch decides to ruin Christmas for the cheery citizens of Whoville. Reluctantly joined by his hapless dog, Max, the Grinch comes down from his mountaintop home and sneaks into town to swipe everything holiday-related from the Whos. However, the bitter grump finds a hitch in his plans when he encounters the endearing Cindy Lou Who.
More details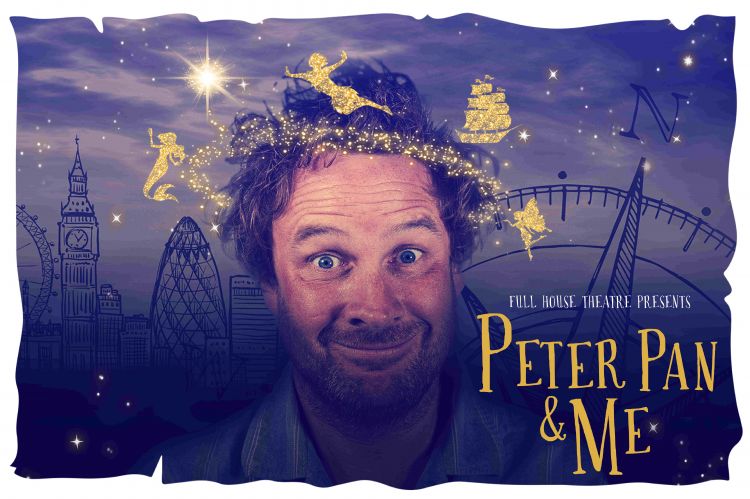 Peter Pan and Me at Stockwood Discovery Centre, Luton
Sat 9th December 2023 - Sun 24th December 2023
A whimsical and fun adventure story for small people with big imaginations.
Michael, the youngest of the Darling children has grown up. He has always wondered about his childhood memories of flying through the night sky. He remembers a far-away island of pirates, mermaids, fairies and Peter Pan! Was it all a dream? Could it really have happened? Join Michael as he tells his story about the boy who never grew up.
More details


Further Afield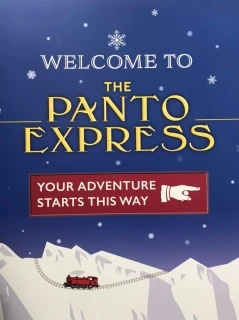 The Panto Express at Buckingham Railway Centre, Aylesbury
Sat 25th November 2023 - Sun 26th November 2023
See Father Christmas whilst enjoying a steam train ride and watch a pantomime - all in one amazing Christmas experience! This year's mini pantomime is Beauty and the Beast! Running time approximately 25/30 mins.
More details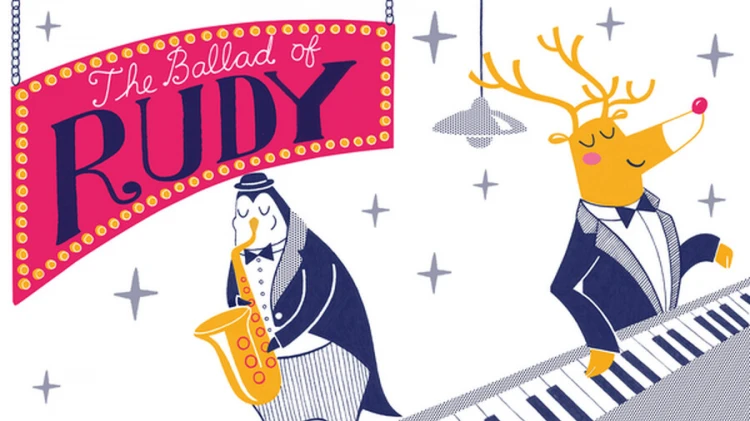 The Ballad of Ruby at The Old Town Hall Arts Centre, Hemel Hempstead
Tue 5th December 2023 - Sun 24th December 2023 2pm
An original show for children made especially for ages 5 and up. In this story Rudy doesn't have a red nose; rather it's his talent for exciting new music that sets him apart from all the other Reindeer. Together with a magical Jazz Penguin he goes on an adventure that teaches him that life isn't about following the herd. Funny, warm and with a big heart, this show features live music, original songs and lots of imagination that is guaranteed to have children aged 5 and up mesmerised from start to finish.
More details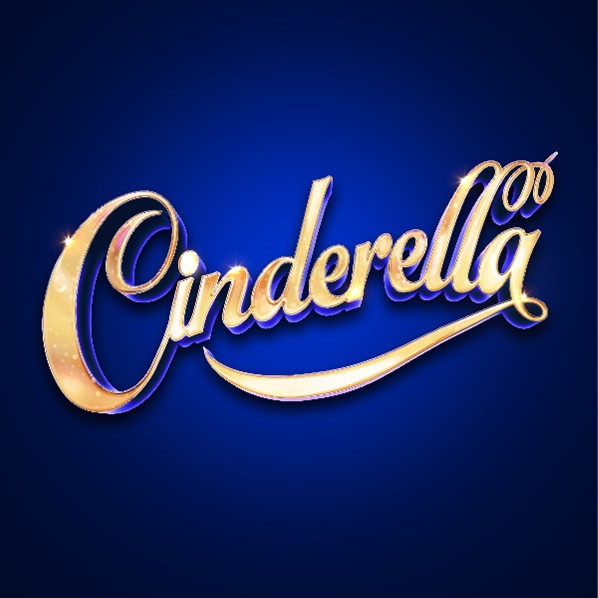 Cinderella at South Mill Arts, Bishop's Stortford
Sat 2nd December 2023 - Tue 2nd January 2024
The most beloved of all pantomimes is coming to South Mill Arts! Due to public demand the team behind the spectacular success Jack & the Beanstalk, are returning. Writer/director Ian McFarlane, and a cast of all singing and dancing West End performers, will present this jewel of a fairy tale classic...with a few magical twists.
More details

Christmas Markets, Shopping and Craft Fairs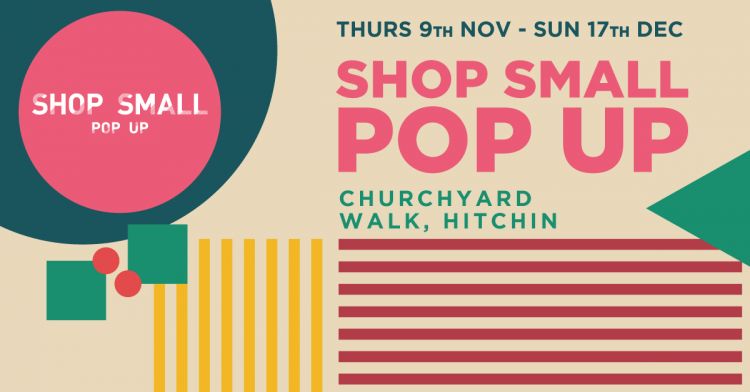 Shop Small Pop Up at 37 Churchyard Walk, Hitchin
Thursdays - Sundays in the run-up to Christmas
Shop Small Hitchin is back this Christmas with over 90 incredible small businesses spread over 2 days! The perfect place for Christmas shopping, you will find so many wonderful gifts, clothing and homewares brought to you by talented local Creatives. This event is not to be missed!
More details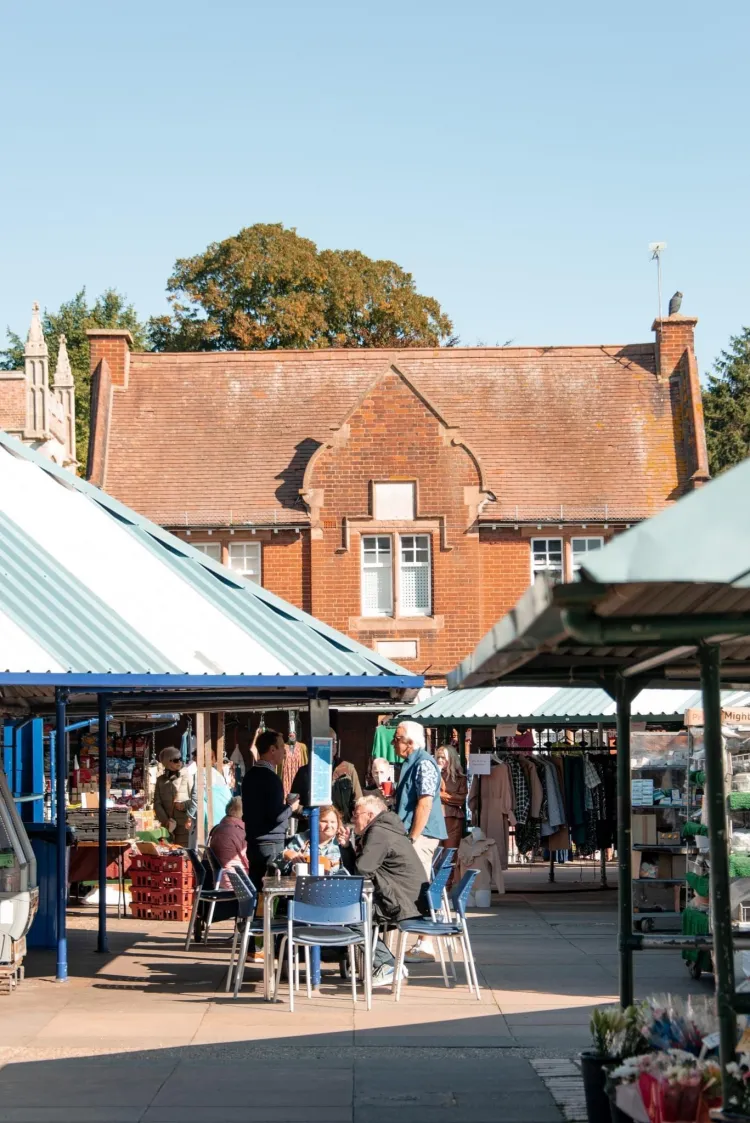 Hitchin Markets Takeover on Hitchin Market Place
FREE TO ATTEND
Sun 10th December 2023 10am-4pm
Hitchin Market stallholders take over the Market Place in the centre of town!
More details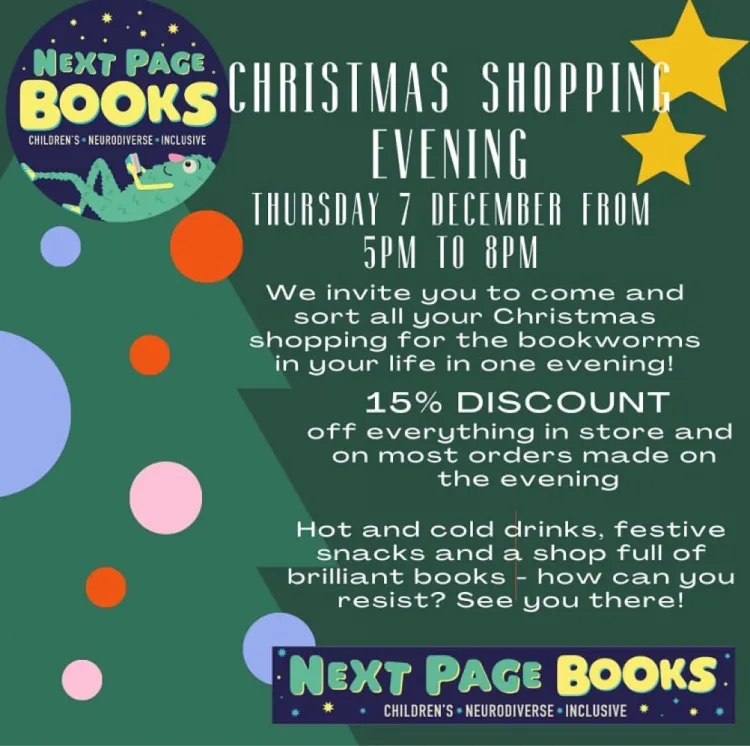 Christmas Shopping Evening at Next Page Books, Hitchin
Thu 7th December 2023 5-8pm
We'd like to invite you to join us for our DISCOUNT CHRISTMAS SHOPPING EVENING! It's not black and it's not on a Friday.
More details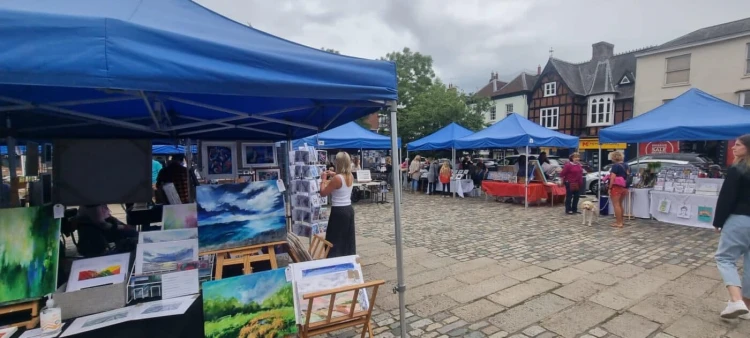 Art Hub Art Fair on Hitchin Market Place
FREE ENTRY
Sat 2nd December 2023 10am-4pm
A chance to buy a unique Christmas present from the local artists selling their work on the Market Place.
More details







Christmas Craft Fair at The British Schools Museum, Hitchin
Sat 2nd December 2023 - Sun 3rd December 2023
FREE ENTRY
Christmas Craft Fair in our historic Monitorial Schoolroom! Find beautiful artisan gifts, unique art work, and fabulous individual items from local craftspeople.
More details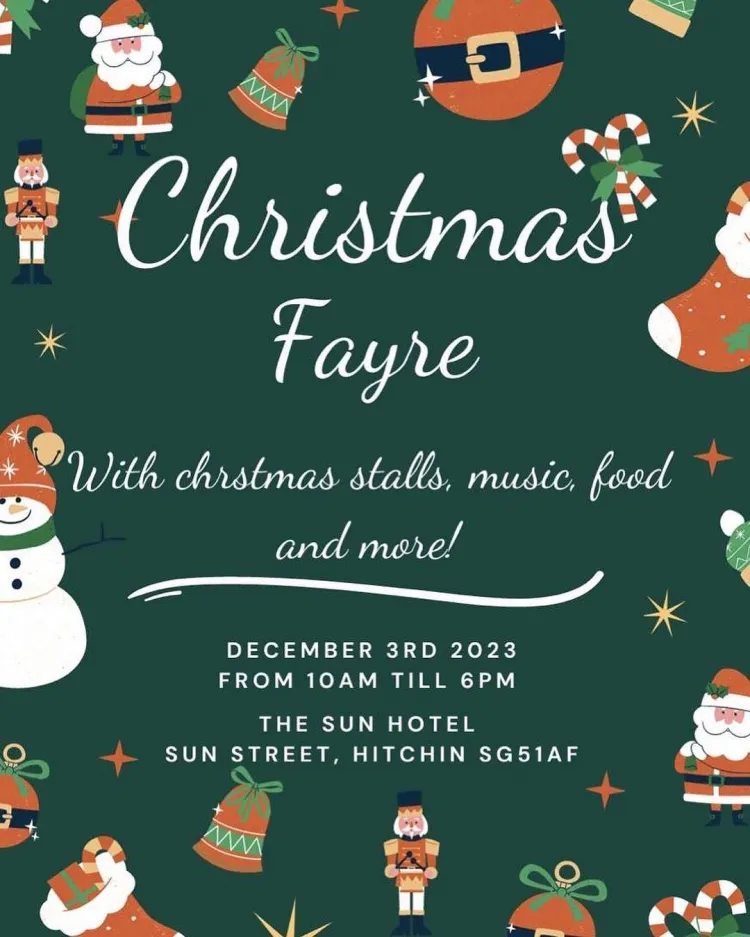 Christmas Fayre at The Sun Hotel, Hitchin
FREE ENTRY
Sun 3rd December 2023 10am-6pm
It's coming up to that time of year again and we're excited to be hosting a Christmas fayre. A Christmas Fayre in the heart of hitchin? What more could you want.
More details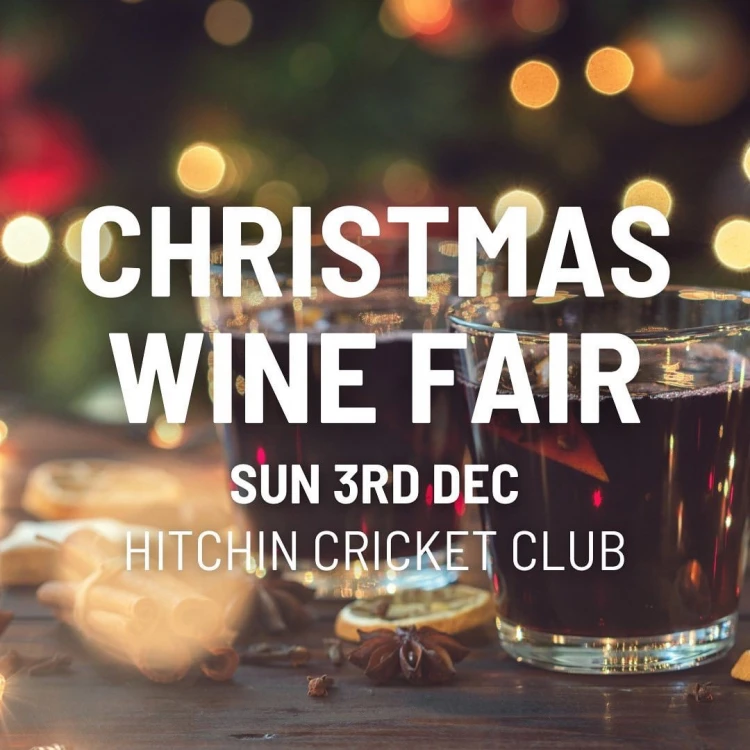 Christmas Wine Fair at Hitchin Cricket Club
Sun 3rd December 2023
Join us at the Lucas Lane Cricket Club for a day chock-full of wine, food and enough Christmas cheer to last until New Year's Day! One of our biggest events of the year, this is a great way to get into the swing of the holiday season and a terrific opportunity to get your Christmas selection sorted as we open up 25 wines for you to sample, hand-picked by our amazing team.
More details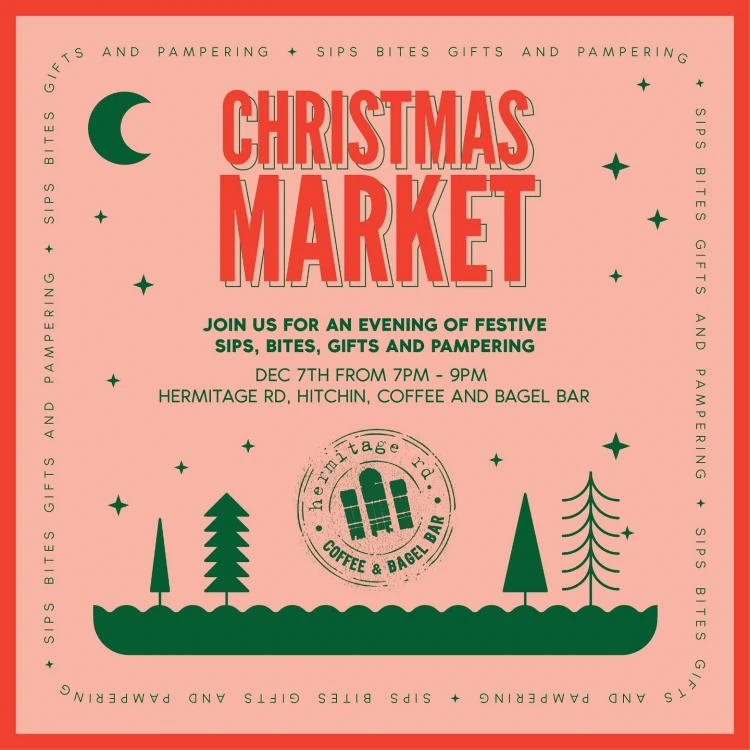 Christmas Market at The Yoga Shed, Hitchin
FREE ENTRY
Thu 7th December 2023 7-9pm
We are excited for this event with some wonderful local businesses. Come and join us for a little tipple, a relaxed shop and treat yourself to a mini head, neck and shoulder massage while you're here!
More details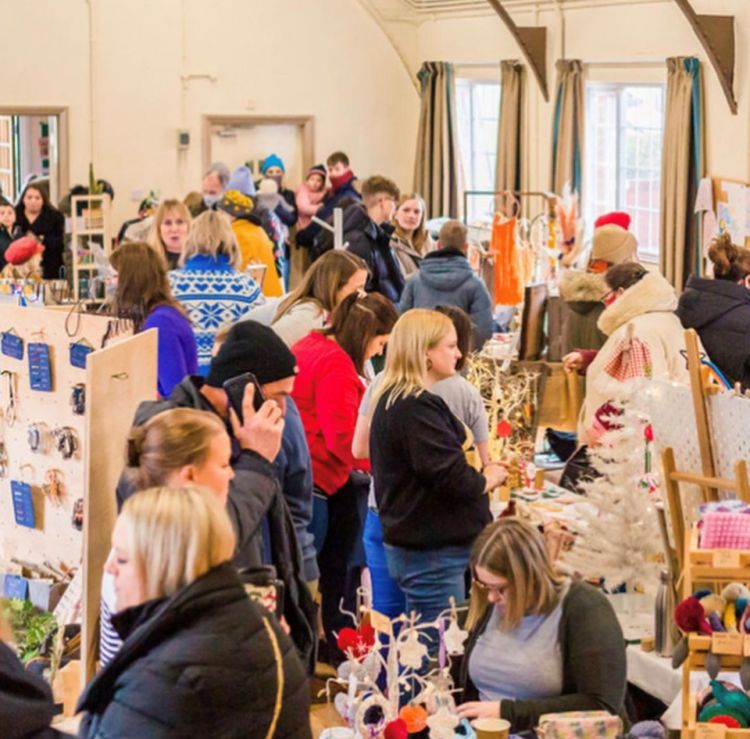 Christmas Market at Standalone Farm, Letchworth
Sat 2nd December 2023 - Sun 3rd and Saturday 9th - Sunday 10th December 2023
Join us at Standalone this Christmas for a fun-filled Festive Market complete with music, food and shopping. Our animals will even make an appearance! Visit Standalone on 2nd- 3rd & 9th-10th December as we transform our farmyard into a magical Festive Market. Visitors can enjoy festive food stalls, mulled cider and live music. Browse the various stalls and shop for the perfect gift from the talented makers selling gifts, art and local produce. Little ones will be able to enjoy festive activities and meet our farm animals.
More details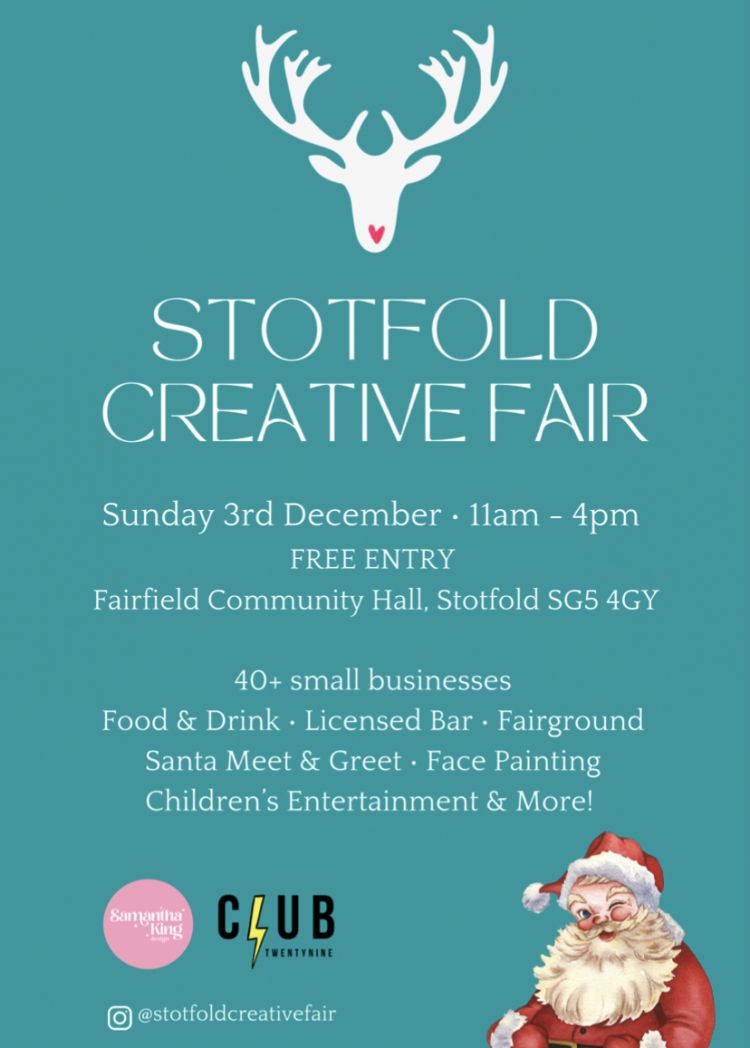 Stotfold Creative Fair Christmas at Fairfield Community Hall
FREE ENTRY
Sun 3rd December 2023 11am - 4pm
We are back for our third year, this time at a much bigger venue! Bringing over 40 small businesses to Stotfold including food, drink, crafts, face painting and a meet & greet with Santa and Mrs Claus! Entry is absolutely FREE and everyone is welcome.
More details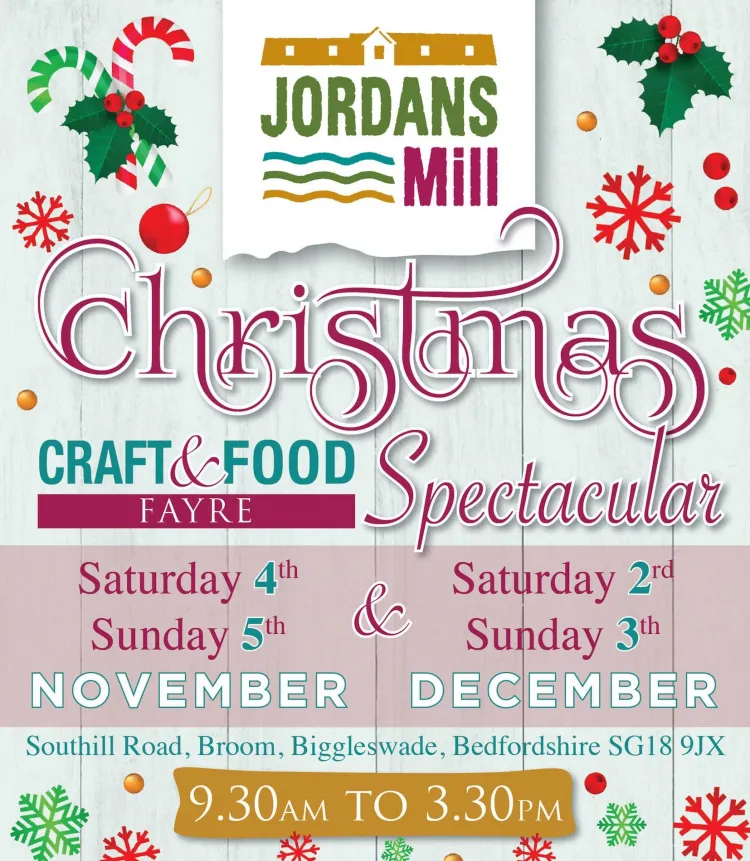 Christmas Craft & Food Fayre at Jordans Mill, Broom
FREE ENTRY
Sat 2nd December 2023 - Sun 3rd December 2023 9:30am - 3:30pm
Held indoors above the Riverside Cafe and outside on the terrace. Come along for a browse and make a start on your Christmas shopping!
More details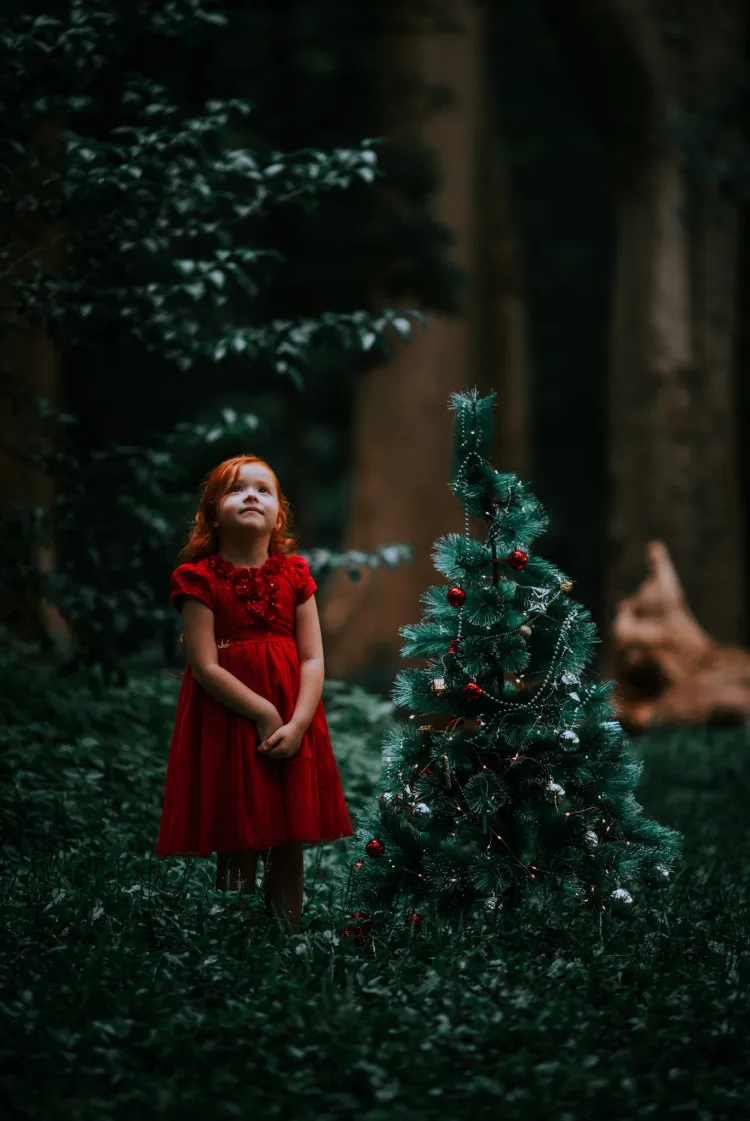 Christmas Market at The Secret Farm, Moggerhanger
Weekends from Saturday November 25th 2023 until Sunday December 17th 2023
Join us for a festive experience at The Secret Farm, this year we are holding our 1st ever Christmas Market.
What you can expect:
- The Christmas Market: Immerse yourself in the festive atmosphere as you explore a wide array of trade and catering stalls. Discover unique gifts, handmade crafts, and yummy treats that are perfect for christmas shopping.
- Photo Opportunities: Capture the holiday spirit with multiple photo opportunities around the farm.
- Snow Cannon: Regular flurries of life like snow.
- Outdoor Play: The Secret Farm provides fun outdoor activities, for children and adults to enjoy.
- Straw Maze: Challenge yourself to navigate through our Christmas straw maze, a fun activity for all ages.
The Elf Workshop Experiences (for an extra charge on the day gets access to the below):
- Get Creative: Create your own Christmas decoration or decorate a gingerbread biscuit. An activity for the whole family.
- Bouncy Castle: Indoor bouncy castle for under 6 year olds.
- Make Your Own Reindeer Food: Create a special treat for Santa's reindeers, perfect for sprinkling on Christmas Eve.
- Write and Post a Letter to Santa: Create your own letter and post it directly to Santa in the North Pole.
Additional Activities - 1 Token (£3.00 each available on the day)
- Tractor rides
- Christmas Pudding Rodeo Bronco
- Paintball Splatgun Range
- Outdoor bouncy castles (weather dependant)
More details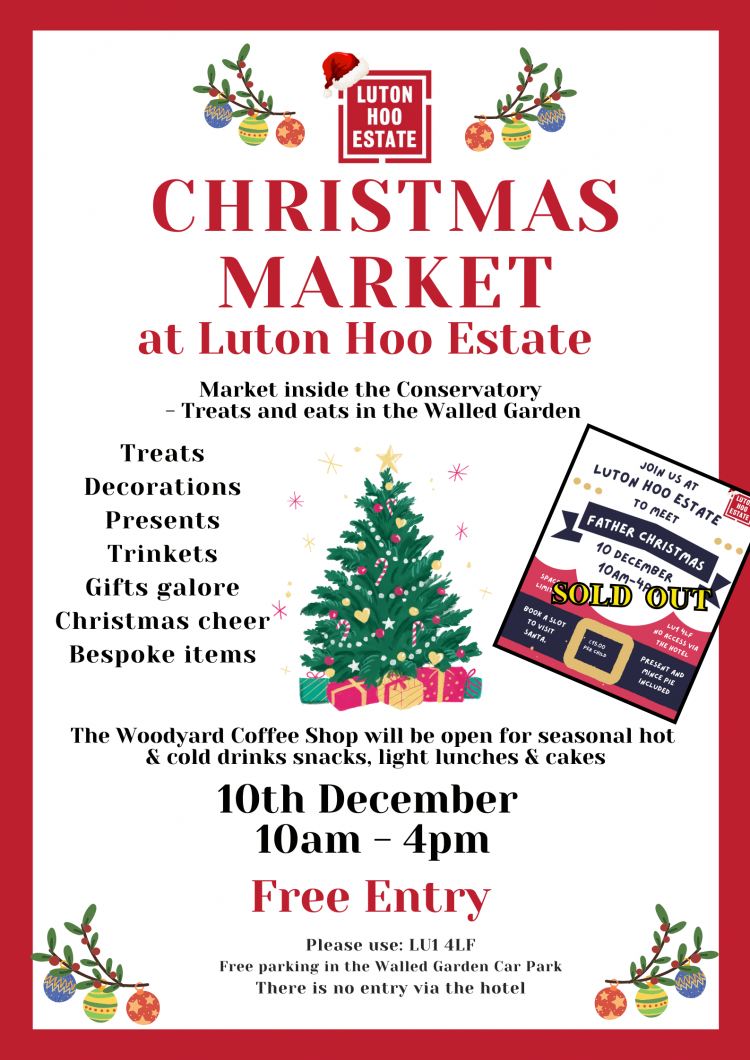 Christmas Market at Luton Hoo Estate - The Walled Garden, Luton
FREE ENTRY
Sun 10th December 2023 10am-4pm
This year we will be hosting our first Christmas Market here at Luton Hoo Estate. All stalls will be inside the stunning conservatory and food and edible treat stalls in the historic Walled Garden. Visits to Father Christmas are already fully booked and the Woodyard Coffee Shop will be open for hot and cold drinks, snacks and seasonal treats. The Woodland walk will be suitably dressed for the season and parking and entry is FREE! Stock up on your seasonal necessities and Christmas gifts - Tis the season to be jolly.
More details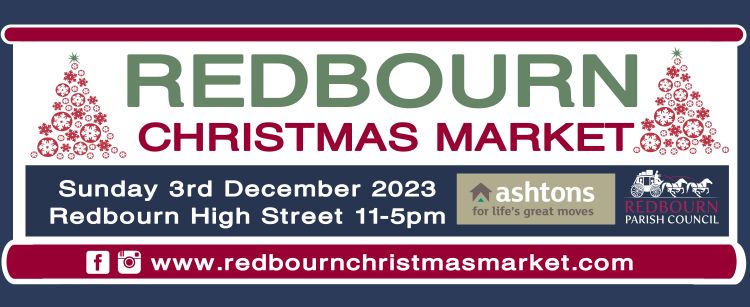 Redbourn Christmas Market at Cumberland Gdns, Redbourn High St and Village Hall
FREE ENTRY AND PARKING (NOT-FOR-PROFIT EVENT TO RAISE FUNDS FOR THE RUNNING OF IT)
Sun 3rd December 2023
Kick off the festive season with a visit to the pretty village of Redbourn which, on Sunday 3rd December 2023, will be transformed into our annual Christmas Market. Indulge in a wealth of local crafts, fabulous food and entertainment. We will have over 100 wonderful stalls. Wander along the High Street, outside the Village Hall and around Cumberland Gardens to find a huge range of quality products, beautiful crafts and gift ideas, by local artists, to get your Christmas shopping underway. There will also be delicious food stalls and many others offering drinks including tea and coffee, a local brewery, mulled wine and mince pies, to name but a few.
More details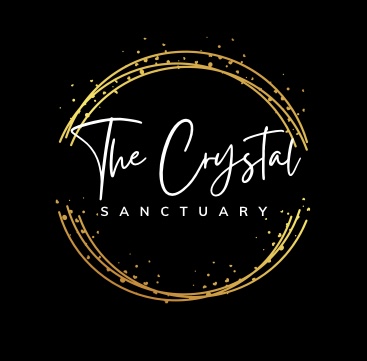 Mind, Body, Spirit & Craft Fair at Duxford Community Centre
FREE ENTRY
Sun 3rd December 2023 12pm-6pm
Over 35 stalls including, but not limited to, handmade crafts, tarot readers, psychic mediums, healers, crystals, candles, wax melts, diffusers, aromatherapy, reflexology, skin/body care products, reiki, metaphysical products, gifts and more. Set in a modern large community centre with on site cafe and car park.
More details

Other Christmas Events

Hitchin, Letchworth, Stotfold, Arlesey and surrounding villages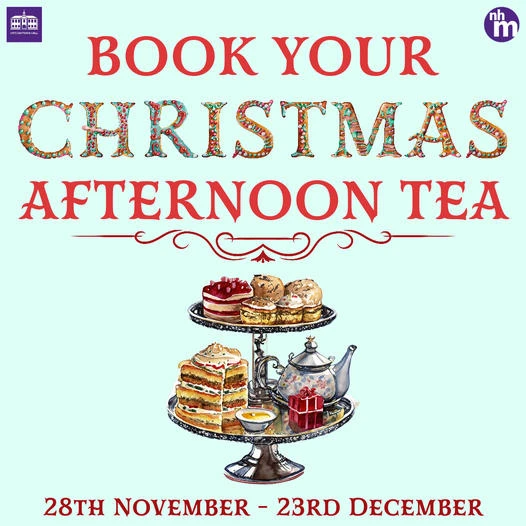 Christmas Afternoon Teas at North Herts Museum, Hitchin
Tue 28th November 2023 - Sat 23rd December 2023 (Closed Mondays)
Join us for festive afternoon teas! We'll be serving a selection of sparkly cakes and jolly good sandwiches over the Christmas period
Add on a glass of warm mulled wine and make the perfect merry outing.
More details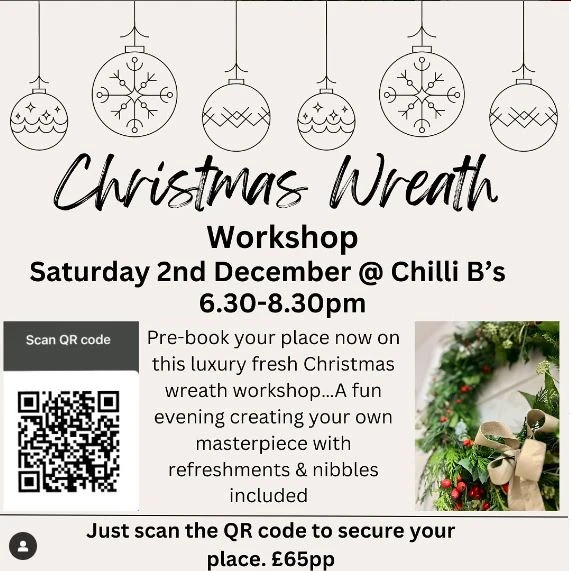 Christmas Wreath Workshop at Chilli B's, Hitchin
Sat 2nd December 2023 6:30-8:30pm
Pre-book your place to make a luxury fresh christmas wreath with local florist Meadows and Bows. Drinks and nibbles included.
More details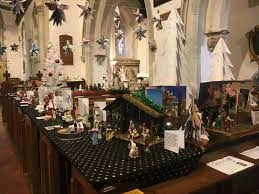 St Ippolyts Church Nativity Crib Festival, Hitchin
FREE ENTRY
Sat 2nd December 2023 - Sun 3rd December 2023 11am - 5pm
The Nativity Crib Festival is a truly magical start to Christmas. We fill our beautiful, medieval, church with Nativity Crib sets and then sprinkle some fairy dust to create a stunning display. The variety of the cribs need to be seen to be believed, 260 cribs last year and hardly a duplicate! They are made from an unbelievable array of materials - nescafe pods or banana leaves to name a couple and they come from all around the world from as far away as New Zealand and Alaska. However, what makes them so special are their "stories" about what makes them so important to the families that own them.
More details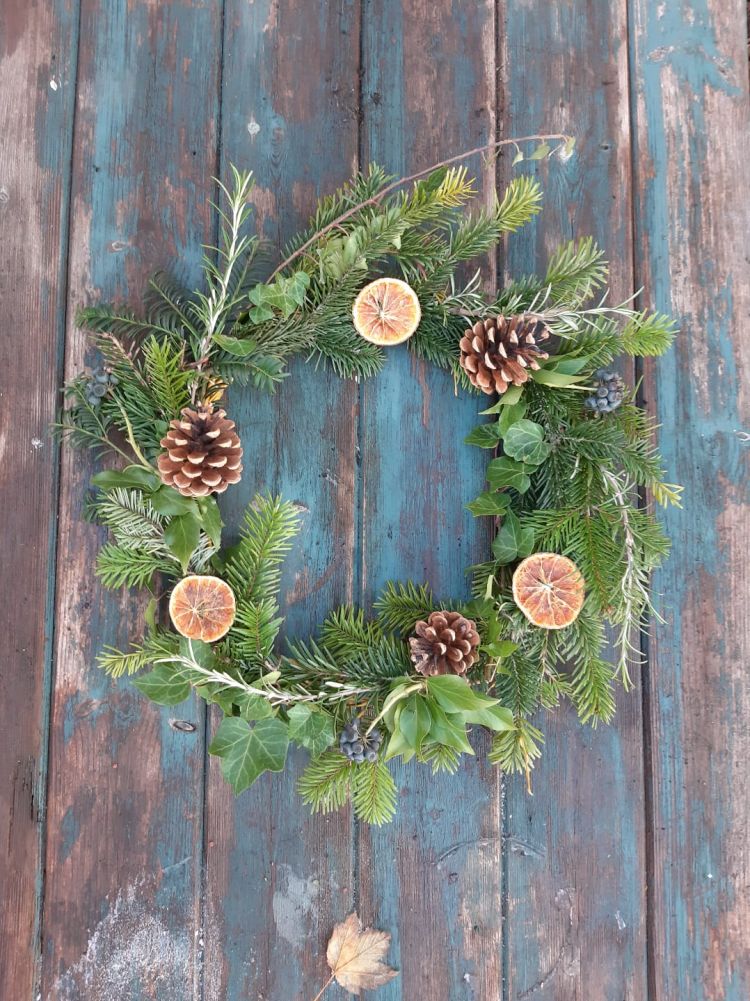 Sunday Garden Club - making winter wreaths and pine cone bird feeders at Triangle Community Garden, Hitchin
FREE BUT MUST PRE-BOOK
Sun 10th December 2023 10am-12noon
Sunday Garden Club aims to bring people together to have fun creating, maintaining and developing areas and features within the Triangle Garden and its Forest Garden. You'll be doing meaningful activities in nature, working with others, learning new skills and hopefully making new friends.
More details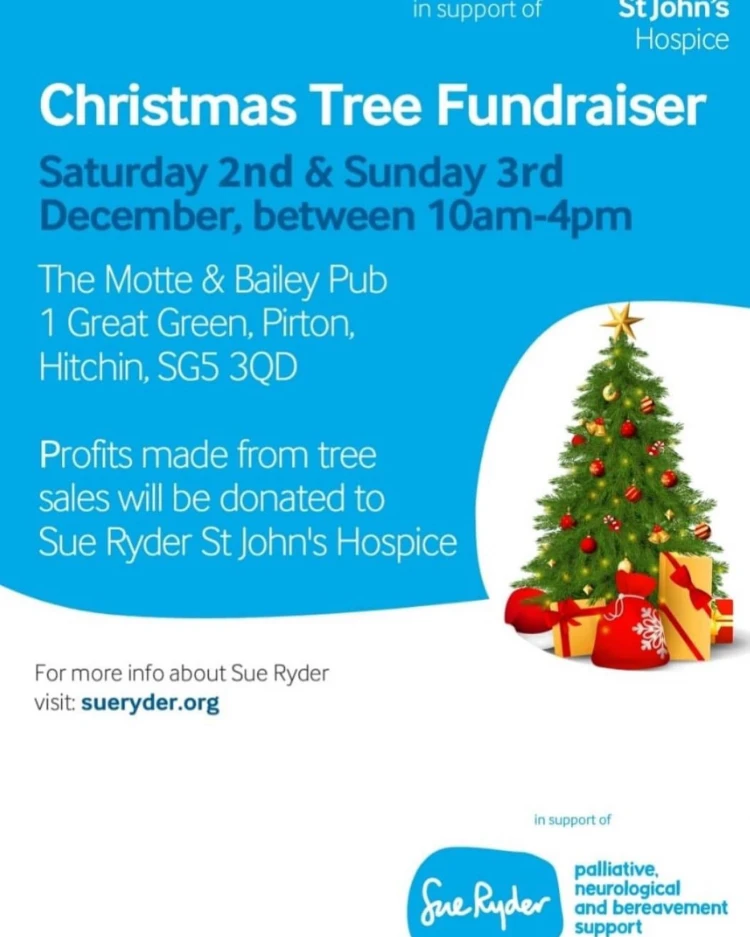 Charity Christmas Tree Weekend at The Motte & Bailey Pub, Pirton
Sat 2nd December 2023 - Sun 3rd December 2023 10am - 4pm
The lovely David from Growing Strong will be here on Saturday the 2nd and Sunday the 3rd of December selling his beautiful Christmas Trees.
Profits from the sales will be donated to Sue Ryder.
More details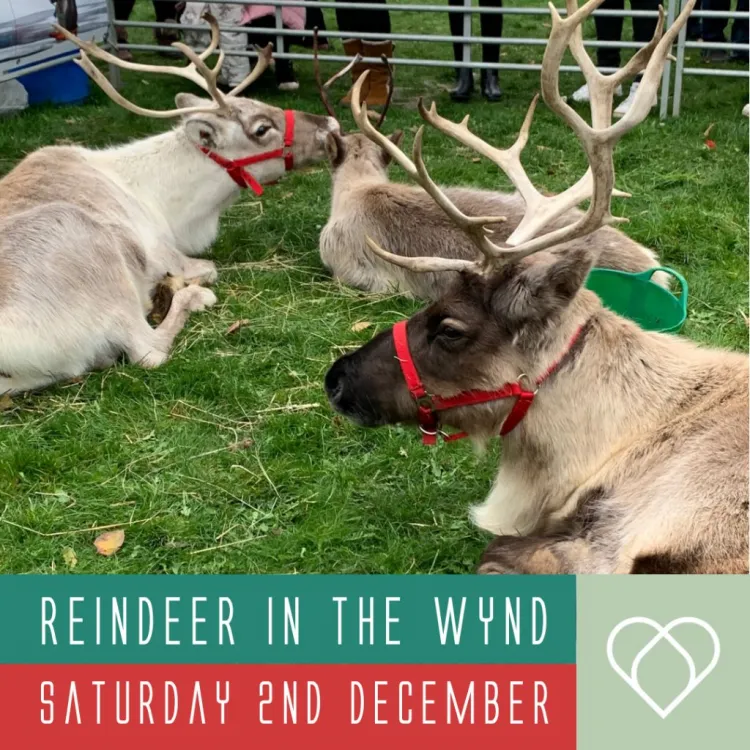 Reindeer in The Wynd, Letchworth
FREE COMMUNITY EVENT
Sat 2nd December 2023 11am - 3pm
Details tbc.
More details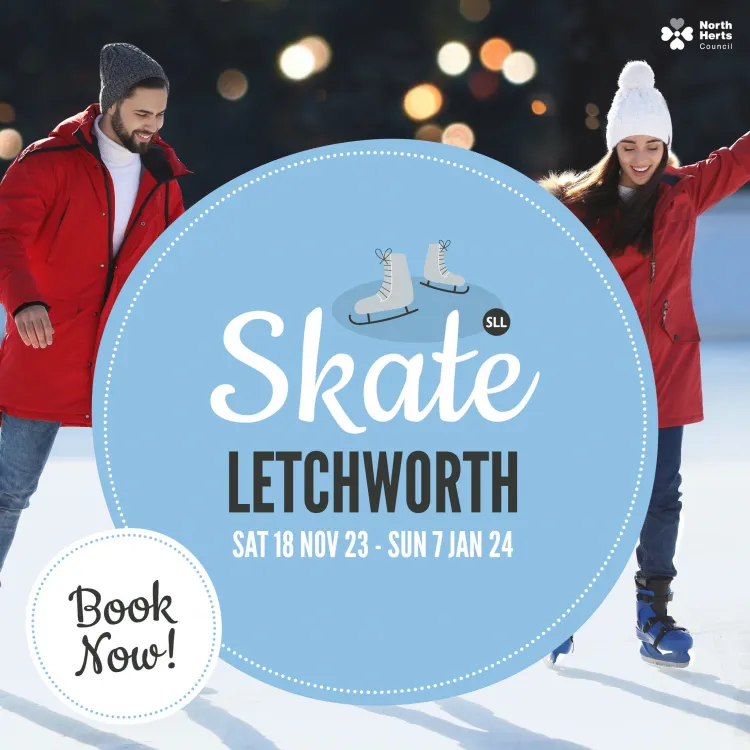 Skate Letchworth at Letchworth Outdoor Pool
Sat 18th November 2023 - Sun 7th January 2024
Our state-of-the-art ice rink is back for the festive season, located on the terrace at Letchworth Outdoor Pool this Christmas. Skate Letchworth is perfect for various ages and abilities. Children will love living out their Frozen dreams and can become Elsa on the ice. It's also a great evening activity for adults. So round up your friends and head down to Letchworth Outdoor Pool this winter. Whether it's your first time on the ice or if you're a seasoned pro, you won't want to miss this.
More details





Nearby (within 30 minutes' drive)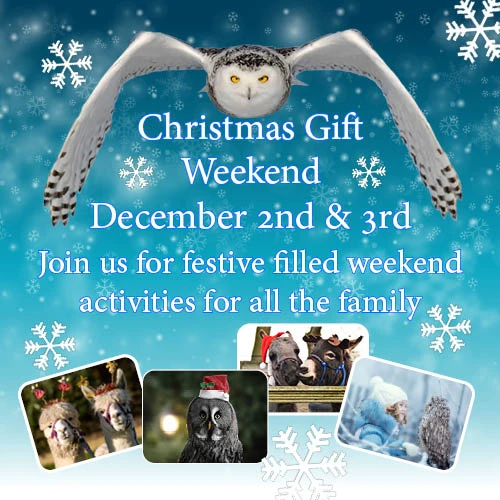 Christmas Gift Weekend at Herrings Green Activity Farm
Sat 2nd December 2023 - Sun 3rd December 2023
Join us for a festive weekend filled with activities for the whole family to enjoy.
Over the course of the weekend we have lots of activities planned, giving you a taster of some of our Christmas gifts we have available this year.
- Meet and handle the owls.
- Flying displays.
- Meet and feed our alpacas.
- Meet and handle an Eagle.
- Have a go at flying an Owl or Hawk.
- Meet and feed our goats.
- Nativity craft barn - Make some Christmas crafts in the company of some Nativity animals!
All of the activities are included in the admission.
More details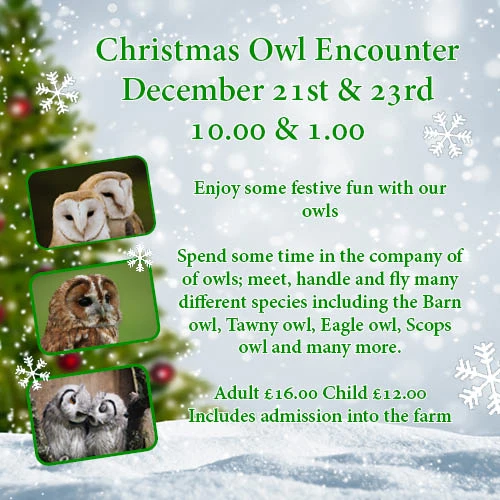 Christmas Owl Encounter at Herrings Green Activity Farm
Thu 21st December 2023 10am and 1pm
Join us this Christmas and spend some festive time in the company of our Owls.
Under the guidance of our falconers you will have the opportunity to meet and handle different species of owls including the Barn Owl, Tawny Owl, European Eagle Owl, Scops Owl and more. Ask the falconers any questions you may have and take the opportunity to take some photos.
From here you will head out to the flying ground where you will be able to fly some of the owls. Experience their silent flight as they glide into your gloved hand.
More details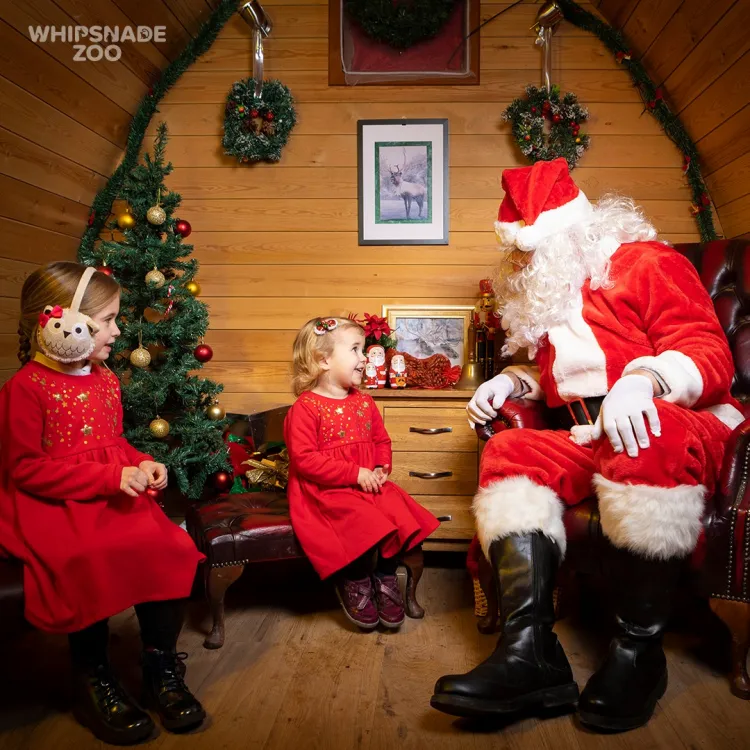 Christmas at Whipsnade Zoo
Sat 25th November 2023 - Sun 24th December 2023
Lots going on over the festive period at Whipsnade Zoo:
Meet Santa at Whipsnade Zoo
Breakfast Storytime with Santa
Meet Santa Animal Gift Giving
More details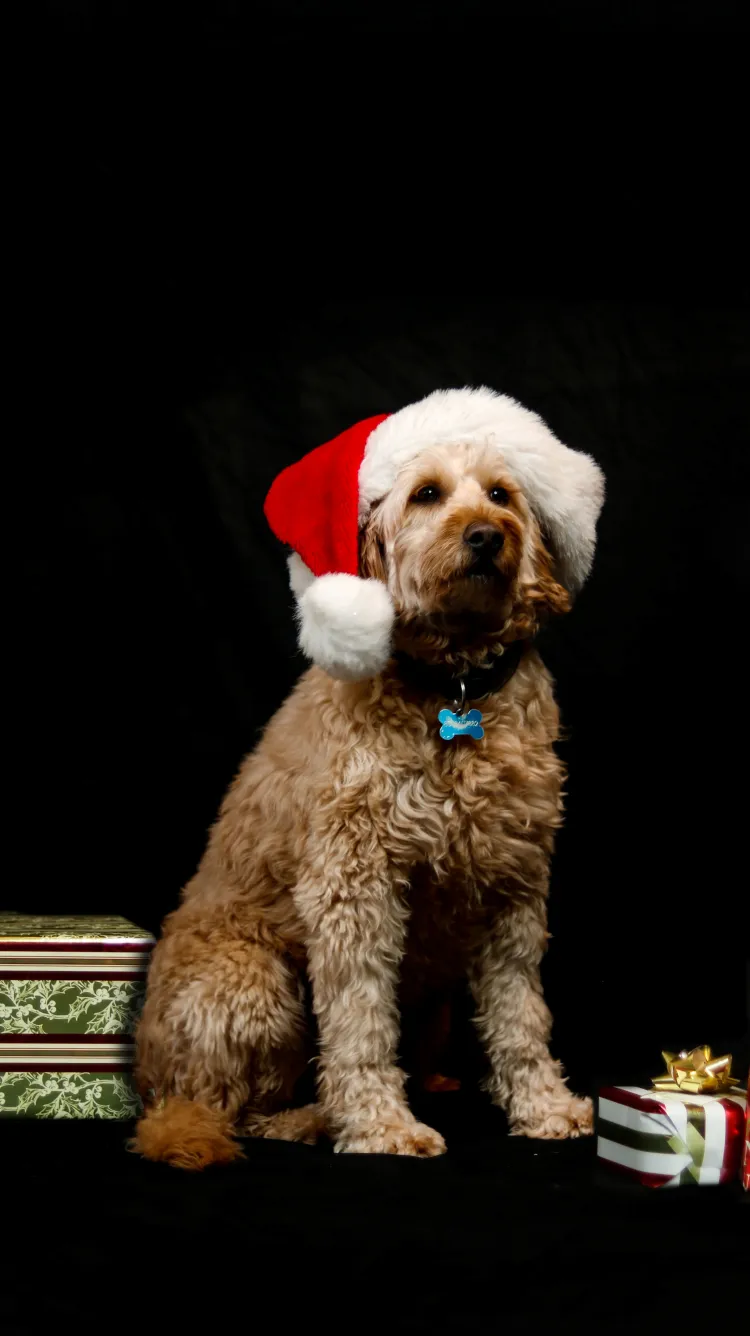 Festive Gentle Stroll with Santa Paws on Dunstable Downs
Tue 19th December 2023 10.30am - 1pm
Join us with your dogs for a Festive Walk on Dunstable Downs. This walk will be led by our legendary volunteers, Geoff and Annette and will be along the multi-user path. A special prize will be available for the most festively dressed pooch!
More details



Further Afield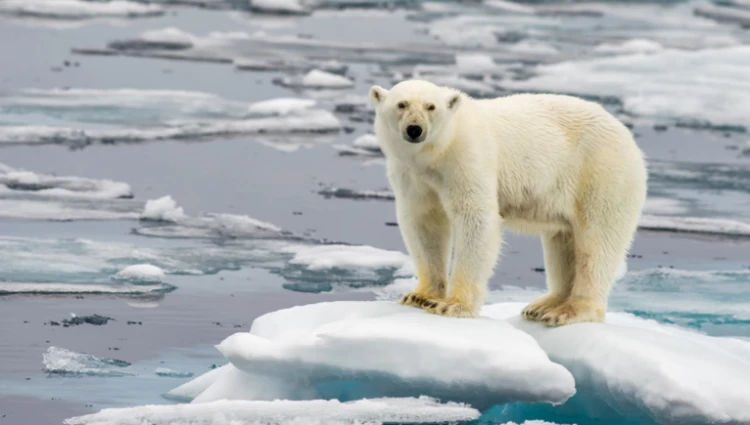 Polar Bear Trail at Natural History Museum, Tring
FREE ENTRY and £1 TRAIL
Sat 2nd December 2023 - Wed 3rd January 2024
Go on your very own polar expedition around our galleries to find 12 lost polar bears hiding among our displays. Plus, on your adventure, you'll discover what animals live with polar bears in the Arctic. Suitable for ages 5+.
More details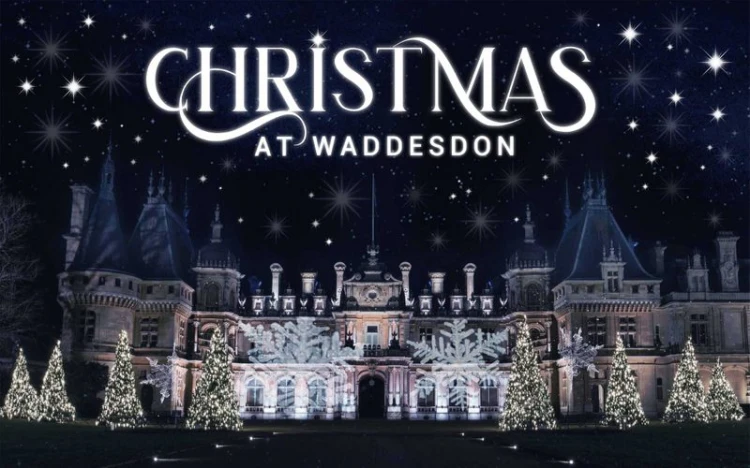 Christmas at Waddesdon
Wed 22nd November 2023 - Mon 1st January 2024
This Christmas at Waddesdon, be spirited away to a magical wonderland as classic tales come to life with new decorations in the house and dazzling new light displays outside enchant and delight. Once upon a time at Waddesdon...This year the Manor transforms into a fantastical and festive wonderland with new, themed displays in the house and brand-new light projections on the Manor façade inspired by three classic tales. Go on a magical adventure as you enter the wondrous world of Alice in Wonderland, find the Snow Queen's kingdom and fly with Peter Pan to Neverland.
More details


Have a lovely Christmas x