WELCOME TO MUM'S GUIDE TO HARPENDEN!

From bumps to teens, we have it covered! This is your one-stop site for everything you need to know about living in Harpenden with children. We're number one for information about what's on, things to do and children's activities locally!
Scroll down to find out what's happening this week and to read our pick of what's on this month. And if you're a new or expectant parent, or new to the area check our essential guide!


Feature
Lockers Park
Pre-Prep & Prep
School Open Morning
Saturday 14th October 2017
10:30am-12:30pm
Lockers Park is a day and boarding school for boys aged 7-13 with a thriving Pre-Prep for boys and girls aged 4-7. Situated on the outskirts of Hemel Hempstead, with Harpenden and St Albans close by, the school holds an excellent academic reputation, priding itself on preparing pupils for the country's leading public and independent senior schools.
Pre-Prep pupils benefit from small class sizes, ensuring each child receives a high level of attention from the very beginning. A creative curriculum blends the more structured environment of the classroom with use of the school's expansive grounds, instilling a love of learning early on. Busy parents find the Pre-Prep's wraparound care options (7.45am-6.00pm - all included within termly fees) hugely helpful.
"A fantastic learning environment
that gets the best out of every child."
Parent Testimonial
Come along to find out more at the Open Morning where Headmaster Christopher Wilson, staff and current pupils will be on hand to show you round. There will be fun activities at the Pre-Prep to keep little ones entertained.
Book in by calling 01442 251712, contacting secretary@lockerspark.herts.sch.uk or visit www.lockerspark.herts.sch.uk

Feature
Oh so precious!!
Preschool years are incredible, intense and iridescent. The freedom of movement (not the Brexit type but running fast) gifts a child access to the wondrous world and a chance to make an impact on it. How much fun and mischief is that!!
At Artisans we love their curiosity, their persistence, their headlong charges and their tentative observations into how they fit within their communities. We are an Outstanding and accredited Montessori Kindergarten where we strive to nourish the identity, discovery and pleasure of each and every child, building trust and stability as we go.
Montessori is all about a rich and beautiful environment, full of irresistible chances to explore and learn. Our highly skilled teachers support the children to become fluent in social interactions and proud of themselves as individuals. Please come and see us and some of the joy we can share with you in the precious preschool years.
Save

News & Notices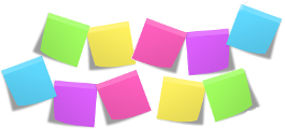 Starlight Kids Musical Theatre now booking their 2nd term!
Fun classes for boys and girls age 4 – 12.
Singing, dancing and acting combine in workshops based on favourite West End songs, led by West End lead actress Helen Morfitt.
MONDAY - BATFORD MEMORIAL HALL
FRIDAY - BATFORD METHODIST CHURCH
4.30-5pm: age 4 - 5
5-6pm: age 6 - 8
6-7pm: age 9 – 12
Email helenmorfitt@hotmail.co.uk to book - Sibling discounts and free trials also available.

What's On This Week

1st September - 24th September
Willows Potato Shindig
Willows Activity Farm, St Albans
20th September
Messy Welly club for under 5's
RSPB Rye Meads, Stansted Abbotts
21st September
Pamper and Wellbeing Night
Crabtree Junior School, Harpenden
22nd September
Small Tweaks, Big Changes: how parents can boost children's learning
Friends Meeting House, Harpenden
22nd September - 23rd September
France at Home French Market
Harpenden Common (outside Public Halls), Harpenden
23rd September
The Close-up Show
Hertford Theatre, Hertford
23rd September - 24th September
Working Heavy Horses
Chiltern Open Air Museum, Chalfont St Giles
23rd September *FREE*
"Daddy and I": Story reading and crafts
Harpenden Books, Harpenden
23rd September - 24th September
Duxford Battle of Britain Air Show
IWM Duxford, Duxford
23rd September
The Sooty Show
The Radlett Centre, Radlett
24th September *FREE*
Harpenden Farmer's Market
Lower High Street, Harpenden
24th September
Harpenden Colts Inclusive Football Festival
Harpenden Town FC, Harpenden
24th September *FREE*
Out of this World! A Space Spectacular
Chidell Hall, Aldwickbury School, Harpenden
24th September
Superslam Wrestling Live
The Grove Theatre, Dunstable

Monthly Picks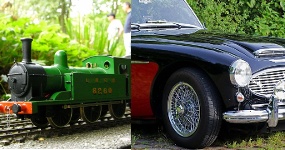 Transport seems to be a recurring theme in this month's events. Here's our pick of the things to look out for this September...
Brambleton Model Railway club are opening their doors to the public on Saturday 9th September. Set in a wooded area off Highfield Oval, visiting for the first time it feels like you've stumbled upon a secret and your little ones will love watching all the miniature trains go round.
High Street Methodist Church are holding a Charity Train Fun Day on 2nd September, which will also include model train layouts plus train-related activities and stories.
A new event for the local calendar is Redbourn Classics Motor Show on Saturday 16th September. Combining a classic car show and a village fair this sounds like a lovely day out for the whole family.
Want to see what how a fire station runs? St Albans Fire Station are holding an open day on Sunday 3rd September, which will include activities, stalls and a bouncy castle.
This is also the month for the annual Heritage Open Days event, where local attractions open their doors for free. One such place is the St Albans Signal Box and Railway Museum, which will be open on 9th & 10th September and will include, amongst other things bags, a ride-on steam train around the car park! Other venues taking part include Mill Green Museum, Welwyn Roman Baths and Verulamium Museum.
Veering away from the transport theme, you'll find lots of children's theatre on our What's On page this month. One production in particular that caught our eye is a new telling of Peter & The Wolf featuring puppets, audience interaction, physical comedy and live music performing a new score inspired by Prokofiev's classic version. Sounds like fun! You can find it playing at Hertford Theatre on 2nd September and The Hat Factory in Luton on 30th September.
Two other events are worth a mention. The first is the second Harpenden Street Food Social on 15th September. If you missed this first time round it's a new sociable food event on the common featuring a variety of styles of street food from around the world. The second is an Inclusive Football Festival being organised by Harpenden Colts on 24th September inviting boys and girls of all abilites and with any kind of physical or learning disability to come and join in.
Summer holidays may be over, but you can still have lots of family fun in September!

Essential Guide
Welcome to Parenthood in Harpenden!
If you are new to Harpenden, or a new or expectant parent, then here's our essential guide and top tips for living in Harpenden with children...