WELCOME TO MUM'S GUIDE TO HARPENDEN!

From bumps to teens, we have it covered! This is your one-stop site for everything you need to know about living in Harpenden with children. We're number one for information about what's on, things to do and children's activities locally!
Scroll down to find out what's happening this week and to read our pick of what's on this month. And if you're a new or expectant parent, or new to the area check our essential guide!


What's On This Week

19th February
Interview Skills; technique, confidence, success
12 Southdown Road, Harpenden
23rd February - 3rd March
Frankenstein
Abbey Theatre, St Albans
24th February - 25th February
Peppa Pig's Adventure
Watford Colosseum, Watford
24th February
The Wind in the Willows
The Radlett Centre, Radlett
24th February
Welly Walk
Stockwood Discovery Centre, Luton
24th February
Lost and Found
The Old Town Hall, Hemel Hempstead
24th February *FREE*
FREE Open Day at The Pauline Quirke Academy in Welwyn Garden City
Sir Frederic Osborn School, Welwyn Garden City
25th February *FREE*
Harpenden Farmer's Market
Lower High Street, Harpenden
25th February
Cirque Enchantment
The Grove Theatre, Dunstable
25th February
Family Yoga Workshop!
Redbourn Parish Centre, Redbourn
25th February
Young Musicians Competition 2018 Finals
St Albans Cathedral, St Albans

News & Notices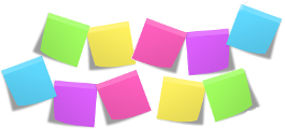 Herts Big Weekend 2018 ballot is now open. 51 different attractions in the area are offering free tickets for the weekend of 24th & 25th March including sport & leisure activities, parks, museums, places of interest, theatres, restaurants and more.
You can apply for as many different set of tickets as you like and winners will be drawn at random but can only be awarded one set of tickets for one attraction, so choose carefully!
The ballot closes on 11th March 2018. Good luck!
Katherine Warington School Planning Hearing
The plannining hearing for the new school, previously postponed from 8th February, has been confirmed for Monday 19th February at 10am in County Hall. This meeting is open to the general public.
Wrap around childcare at St Dominic Primary Early Years Foundation Stage
St Dominic Catholic Primary School offers Nursery provision in a happy, secure and caring setting. We aim to create a stimulating environment where all children are encouraged and motivated to explore, discover and learn. At the end of their time with us, we hope the children will leave Nursery with a solid foundation on which to build their future learning. We know that as parents, you aim to provide the best for your child - as educators, we want to work with you in partnership to do the same.... Read more
Volunteers required to keep Bumps & Babes going
Bumps and babes is a free drop-in session running every Tuesday from 10.00-11.30 at The Skew Bridge Pub for parents, bumps, and babies up to 18 months old. We have local businesses come along every few weeks to run taster sessions for us. Please follow us on Facebook for more information.... Read more

Monthly Picks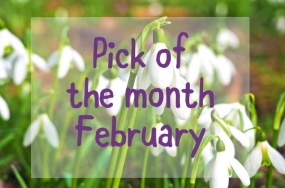 It's February… that must mean love is in the air, pancakes are a flippin' and half-term is upon us! But never fear, here's our pick of what's on this month to keep everyone entertained.
The Harpenden Town Mayor is holding a charity screening of Despicable Me 3 (PG) in Harpenden Public Halls on 10th February. Proceeds will go to Rennie Grove Hospice Care.
Also on Saturday 10th February, Harpenden Library is holding a special Saturday Stories themed around Winnie the Witch for ages 6-10. Booking is not required, but spaces are limited.
Join in the conservation of the Common at the Family Conservation Day on Monday 12th organised by the Herts & Middlesex Wildlife Trust. This event is suitable for everyone, but booking required.
The annual Pancake Race in St Albans has this year turned into a Pancake Festival with children's activities, entertainers and mini races and takes place on the Tuesday of half-term - 13th February.
If you'd like to see the first lambs of the Spring then head over to Mead Open Farm or Willows Activity Farm during half-term, who will both have lambs being born as part of their half-term activities.
If arts & crafts are your child's thing then Frogmore Paper Mill are running tutored Valentine-themed origami sessions on 4th February for ages 8+. Younger children can try making woodland animal sock puppets at Tring Natural History Museum on 15th & 16th February. Or everyone can try making crafts inspired by the museum's collection in Crafts in the Colonnade at Verulamium Museum on 13th & 14th February.
Romans and Saxons is the theme of the next Family Discovery Morning at St Albans Cathedral on 15th February – ideal for those in KS2 studying either of these topics! And it's free!
There's plenty of theatre on this month, especially during half-term. Feb Fest takes place at various locations in Luton and offers performances and workshops for under 5s and children of primary school age, including Tom Thumb and Tidy Up for ages 3+, Granny Dumpling for age 5+, and A Heart at Sea for age 7+. Your teens might be interested in a performance of Frankenstein taking place at the Abbey Theatre 23rd February – 3rd March. Alongside this production will be the pilot of an education programme to support the study of English and Drama at GCSE and A-Level.
Chinese New Year also falls this month and you can join in the celebrations at the Chinese New Year Extravaganza taking place at the Gordon Craig Theatre in Stevenage on 2nd February and the Chinese New Year Culture Show at Watford Palace Theatre on 10th February.
There's so much more going on at half-term that we can't possibly cover it all here, so do have a look through our What's On page for more ideas and inspiration. And don't forget if you are looking for clubs and classes taking place during the half-term to have a look at our holiday clubs section.

BLOG
Pick of the month - February 2018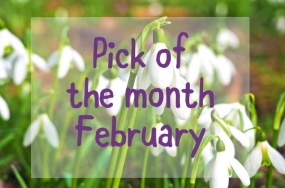 It's February… that must mean love is in the air, pancakes are a flippin' and half-term is upon us!  But never fear, here's our pick of what's on this month to keep everyone entertained.

Essential Guide
Welcome to Parenthood in Harpenden!
If you are new to Harpenden, or a new or expectant parent, then here's our essential guide and top tips for living in Harpenden with children...