WELCOME TO MUM'S GUIDE TO HARPENDEN!

From bumps to teens, we have it covered! This is your one-stop site for everything you need to know about living in Harpenden with children. We're number one for information about what's on, things to do and children's activities locally!
Scroll down to find out what's happening this week and to read our pick of what's on this month.


Feature
OPEN MORNING
Friday 26th May
Beechwood Park School is situated in 37 acres of parkland, 15 minutes from Harpenden and 20 minutes from St Albans, and offers an environment where children flourish.

For boys and girls aged 3-13
Broad, balanced curriculum and excellent record of exam success
Finest sports facilities including indoor swimming pool complex
Superb provision for music and the creative arts
Excellent range of extra-curricular activities including sailing, orienteering, martial arts, chess and fencing
Flexi-boarding available from Year 5
Well-served by a network of school buses
Forest School Programme
Onsite Woodlands Nursery offering an innovative, creative curriculum including French, yoga and outdoor learning
To find out more call 01582 840333 or visit www.beechwoodpark.com

Feature
When should I bring my baby into the dentist?
Ensure your child develops optimum oral health by taking them to see the dentist as soon as their baby teeth start to peep through. This will help them get used to visiting a dental practice and ensure any problems are picked up swiftly. Harpenden Smiles will see your child for free if you have had an examination at the practice within the last 12 months.
You can also look after your child's teeth at home and help them develop effective teeth cleaning skills. As soon as their first teeth appear, rub gently with a fluoride toothpaste to help prevent decay. When they are under three, just use a smear and when aged 3-6, a pea-sized amount. Supervise tooth cleaning until they are seven or eight, or older if possible, to make sure they are brushing properly.
Here are a few tips that will help your children get into the brushing habit:
Introduce teeth cleaning into your child's routine so it becomes a normal part of their day.
Children love mimicking grown-ups, so let them see you cleaning your teeth regularly.
Give your child a fun flavoured toothpaste.
Create a reward chart and add a sticker every time they clean their teeth properly.
Invest in a child-friendly timer to make sure teeth are brushed for two minutes twice a day.
Download one of the many apps that are designed to encourage brushing.
If you make teeth cleaning an enjoyable activity your youngsters will be far more likely to stick with it and grow up with shiny, decay-free teeth.

News & Notices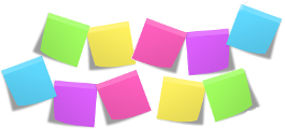 It is not too early to mention Christmas because St Albans District Credit Union have launched their Christmas Extra Account designed to help you with money for Christmas, providing you start saving before end of May.
Save a regular amount each week or month for a minimum of 6 months and then, subject to terms and conditions, you qualify for a guaranteed loan at Christmas to match your savings up to £300. This will double the amount you have to spend. You are free to spend it anywhere you like, you are not tied to specific retailers or a Christmas Club.... Read more
Harpenden Secondary Free School Admissions
The admission policy and procedures for the new Harpenden Secondary Free Schoolfor the 2018 intake have been pubilshed. The admissions process will run alongside the Herts County Council Admissions process following the same timescales, but in this first year HSFS will not be included as one of the four ranked options. Applicants will be able to make four ranked options in the HCC process, plus still make a separate application to HSFS. Full details are available on the Harpenden Secondary Free School website.
Town Information Point Opening Hours
From 3rd April the Town Information Point located behind Park Hall is changing it's opening hours:
Mon, Wed, Fri: 10am - 2pm
Tues, Thurs, Sat, Sun: Closed

What's On This Week

25th April
Optimal pathways towards success: a talk for parents & teens
Longdean School, Hemel Hempstead
25th April
Understanding Eating Disorders in Children and Teens
St Albans High School for Girls, St Albans
28th April - 1st May
Kimpton May Festival
Various locations, Kimpton
28th April *FREE*
Pyjama Stories
Harpenden Library , Harpenden
29th April
There and Back Again
The Old Town Hall, Hemel Hempstead
29th April
Pony Pampering Day
Two Oaks Pony Sanctuary, Northchurch
29th April
Academy Comedy Night
Harpenden Academy Hall, Harpenden
29th April - 1st May *FREE*
Family Fun Weekend
Abbey View Golf & Track Facility, St Albans
30th April
Tales from the Trees
Hertford Theatre, Hertford
30th April
Explore and Art
RSPB Rye Meads, Stansted Abbotts
30th April - 1st May
Elizabethan Adventure
Chiltern Open Air Museum, Chalfont St Giles
30th April - 1st May
Steam Gala and Model Railway Exhibtion
Buckinghamshire Railway Centre, Aylesbury
1st May
POP!
The Hat Factory, Luton

Monthly Picks

Our pick of the month this April is of course dedicated to all things Easter. If you're looking for an egg hunt then there's plenty going on including the Harpenden Easter Egg Hunt on Saturday 1 April, Redbourn Easter Egg Trail 16 & 17 April, an Easter Bunny Hunt at Highfield Park on 5 April, the annual Inn on the Park Easter Egg Hunt 16 April, Wick Wood Easter Egg Hunt 15 April and the Signs of Spring Egg Hunt at Dunstable Downs, 14 - 17 April.
Hertfordshire Libraries' LitFest 17 coincides with the holidays and offers some great book-related events for kids including ZooLab, an interactive story and animal-handling session at Harpenden Library, Horrid Henry Storybook Making at Marshalswick Library and Steve Cole: Adventures in Slime and Spaces which promises "mayhem" at Hemel Hempstead Library! These events all require booking and are usually very popular so get don't delay!
For entertainment that won't cost you a penny why not head to one of our local parks for Play in the Parks - free play sessions for 3-12 year olds, visit the beautiful St Albans Cathedral and join in their Family Discovery Morning exploring space, the stars and medieval astronomy on 6 April, celebrate the reopening of Wardown Park Museum in Luton after its major refurbishment on 8 April, meet a Roman soldier at Verulamium Museum on 15 April, or get creative making paper flower pots and sowing seeds at Aylett Nurseries 3-7 April.
And that's not all - there's theatre, animals, crafts, puppets, ballet, circus skills, the fun fair and so much more! Have a look at our What's On page for the full list of events, and have a Happy Easter!



NEW LISTINGS