WELCOME TO MUM'S GUIDE TO HARPENDEN!

From bumps to teens, we have it covered! This is your one-stop site for everything you need to know about living in Harpenden with children. We're number one for information about what's on, things to do and children's activities locally!
Scroll down to find out what's happening this week and to read our pick of what's on this month. And if you're a new or expectant parent, or new to the area check our essential guide!


Feature
Setting the Stage at Artisans
Did you know?
· 85% of brain development happens before the age of five (Rauch Foundation)
· in young children more than one million neuron connections are formed every second (Havard centre for the developing child)
· mirror neurons are the key social learning avenue for children so adult models make a huge impact of their development (report in Pyschological Science, John Michael)
· By the age of 3, children with graduate care-givers have a vocabulary three times larger than those without (Hart and Risley)
· Odds of adult ill health is 3:1 if there has been significant adverse experiences in childhood (Dong et al)
· For every £1 spent on early education the socio-economic return in adult life is £5.60 - £12.60 (Perry Preschool Project)
At Artisans we think the quality of care and education we give the children really matters. That is why we invest so much and take so much pride in what we do. Come and visit us and see what you think. www.artisans.uk.com

News & Notices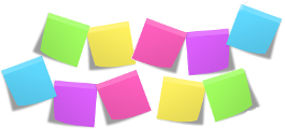 "Age No Limit" - A parent & toddler group with a difference!
A new initiative at St Matthew's Care Home in Redbourn is bringing the generations together. Every Wednesday morning from 10.30am parents & toddlers are invited to join a very special club with the residents of St Matthew's.
With singing, dancing, chatting, cartoons in the special cinema, Dinky Dancers and even plans for some outings this is a club like no other and everyone is welcome. £4 per child and £2 per sibling.
Just drop in from 10.30am on a Wednesday. The sessions run for about an hour with refreshments afterwards. Everyone is welcome.

BLOG
Meet the cast of Dick Whittington!
We were delighted to once again be asked to interview some of the cast of this year's Harpenden Panto "Dick Whittington".  After the success of last year's video interviews conducted by some of the MGTH children the precendent had been set, so we found some willing volunteers and sent them along to meet children's TV stars Jen Pringle and Luke Roberts.  Here's what happened...

Community
Make a difference this Christmas with a Reverse Advent Calendar!
Each day of advent put an essential item (suggestions below) into a box and at the end of advent deliver to the St Albans Foodbank warehouse (at Highfield Oval) for distribution to a needy family.
Each day during Advent we will feature a different item here that you can put in your box. We'll also post the suggested item on our Facebook and Twitter pages.

Christmas
Where to See Santa 2017
Have a look at our handy guide to places to see Santa this year. We have over 40 places listed, but some venues require booking so make sure you get in early! We'll continue to update and add to the list as more venues release their details.

What's On This Week

9th November - 31st December *FREE*
Christmas Model Village
Aylett Nurseries, St Albans
16th November - 8th January
Skate Van Hage
Van Hage Garden Centre, Pepper Hill
18th November - 24th December
Enchanted Forest Grotto
Forest of Marston Vale, Marston Moretaine
22nd November - 24th December
Willows Santa Spectacular
Willows Activity Farm, St Albans
24th November
Leaf by Niggle
The Old Town Hall, Hemel Hempstead
24th November - 25th November
Harpenden Circle Gift and Craft Fair
Harpenden Public Halls, Harpenden
24th November
The Ollie Gig
The Pioneer Club, St Albans
24th November *FREE*
Magnificent Munchers Drop-in Session
Waterstones Bookshop Cafe, St Albans
25th November - 23rd December
St Albans Christmas Market
St Albans Cathedral Vintry Garden, St Albans
25th November - 26th November
Audience with Father Christmas
Wrest Park, Luton
25th November
St George's PSA Christmas Fayre & Market
St George's School, Harpenden
25th November
St Nicholas CofE VA Primary School Christmas Fair
St Nicholas School Hall, Harpenden
26th November *FREE*
Harpenden Christmas Carnival & Farmer's Market
Bowers Parade, Harpenden
26th November
Victorian Christmas Fair
Mill Green Museum, Mill Green, Hatfield
26th November
Family Yoga Workshop
Redbourn Parish Centre, Redbourn
27th November - 29th November
The Snow Queen
Abbey Theatre, St Albans
27th November
Harpenden Town Council Meeting to discuss Katherine Warrington School
Council Chamber, Leyton Road
27th November
St Albans District Council Meeting to discuss Katherine Warrington School
District Council Offices, St Albans
30th November *FREE*
Wheathampstead Christmas Lights-Up
The Village, Wheathampstead

Essential Guide
Welcome to Parenthood in Harpenden!
If you are new to Harpenden, or a new or expectant parent, then here's our essential guide and top tips for living in Harpenden with children...