WELCOME TO MUM'S GUIDE TO HARPENDEN!

From bumps to teens, we have it covered! This is your one-stop site for everything you need to know about living in Harpenden with children. We're number one for information about what's on, things to do and children's activities locally!
Scroll down to find out what's happening this week and to read our pick of what's on this month. And if you're a new or expectant parent, or new to the area check our essential guide!


Feature
When should I bring my baby into the dentist?
Ensure your child develops optimum oral health by taking them to see the dentist as soon as their baby teeth start to peep through. This will help them get used to visiting a dental practice and ensure any problems are picked up swiftly. Harpenden Smiles will see your child for free if you have had an examination at the practice within the last 12 months.
You can also look after your child's teeth at home and help them develop effective teeth cleaning skills. As soon as their first teeth appear, rub gently with a fluoride toothpaste to help prevent decay. When they are under three, just use a smear and when aged 3-6, a pea-sized amount. Supervise tooth cleaning until they are seven or eight, or older if possible, to make sure they are brushing properly.
Here are a few tips that will help your children get into the brushing habit:
Introduce teeth cleaning into your child's routine so it becomes a normal part of their day.
Children love mimicking grown-ups, so let them see you cleaning your teeth regularly.
Give your child a fun flavoured toothpaste.
Create a reward chart and add a sticker every time they clean their teeth properly.
Invest in a child-friendly timer to make sure teeth are brushed for two minutes twice a day.
Download one of the many apps that are designed to encourage brushing.
If you make teeth cleaning an enjoyable activity your youngsters will be far more likely to stick with it and grow up with shiny, decay-free teeth.

Essential Guide
Welcome to Parenthood in Harpenden!
If you are new to Harpenden, or a new or expectant parent, then here's our essential guide and top tips for living in Harpenden with children...

MGTH Awards
Mum's guide to Harpenden Awards 2017 - VOTING NOW OPEN!
The nominations are in, the shortlists of finalists have been compiled and VOTING IS NOW OPEN!
It's time to cast your votes for the businesses and organisations you think help to create the vibrant, active and supportive area in which we live. Voting closes midnight 25th June 2017.
Full terms and conditions are available.

Community
To make YOUR pledge to your community visit: https://www.mumsguideto.co.uk/harpenden/one-community-pledge.php

What's On This Week

1st June - 25th June *FREE*
Alban Pilgrimage Puppet Exhibition
St Albans Cathedral, St Albans
24th June *FREE*
Harpenden Armed Forces Day
Harpenden Common (outside The Public Halls), Harpenden
24th June *FREE*
The Alban Pilgrimage
St Peter's Church to Alban Cathedral, St Albans
24th June
According to Arthur...
The Sandpit Theatre, St Albans
24th June *FREE*
St Albans Folk Festival Day of Dance
City Centre, St Albans
24th June
The Grove Schools Summer Fete
The Grove School Grounds, Harpenden
24th June
POP!
Hertford Theatre, Hertford
24th June
Disgusting Songs for Revolting Children
Hertford Theatre, Hertford
24th June
Comedy Club 4 Kids
Hertford Theatre, Hertford
24th June - 25th June *FREE*
Imagine Luton
Various locations, Luton
24th June
Girl Skate Jam
Pioneer Skate Park, St Albans
24th June *FREE*
Demo Expo 2017 Family Fun Day
Herts County Showground, Redbourn
25th June *FREE*
Harpenden Farmer's Market
Lower High Street, Harpenden
25th June *FREE*
Alban Street Festival
Outside Town Hall, St Albans
25th June
Explore and Art
RSPB Rye Meads, Stansted Abbotts
25th June *FREE*
The Engineer Beer Festival & Family Fun Day
The Engineer, Harpenden
25th June
See Owlette & Cat Boy from PJ Masks
Woburn Safari Park, Milton Keynes
26th June - 27th June
The Tiger Who Came To Tea
Watford Colosseum, Watford
30th June
HSoA Summer Ball
Luton Hoo Walled Garden, Luton
30th June - 2nd July
Childwickbury Arts Fair
Childwickbury Estate, St Albans

Monthly Picks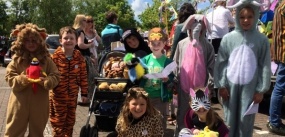 June is carnival month! Harpenden Carnival is taking place on Saturday 10th June on the Common and continues to be a FREE event thanks to collaboration between Harpenden Town Council and the Harpenden Round Table. The theme is "Harpenden goes Wild" and with music, activities, displays, stalls, the parade this is a must-do event for all families. The event also incorporates Art on the Common.
The weekend of 24/25th June brings you even more FREE family fun with Harpenden Armed Forces Day on the Common and fabulous sight of the Alban Pilgrimage making its way through the centre of St Alban,s both on the Saturday. If you can't make it to see the Alban Pilgrimage you can see the magnificent giant puppets used in the parade on display in St Albans Cathedral from 1st -25th June (except 24th). On Sunday 25th June the centre of St Albans will then be given over to the Alban Street Festival, which promises a "celebration of all that is creative, musical, artistic, tasty, fun and fabulous about St Albans and its community".
The weekend of Sunday 11th June is Open Farm Sunday, the farming industry's annual open day when hundreds of farmers all over the country welcome visitors onto their farms to discover the world of farming. This year Luton Hoo Estate is opening its doors as part of the events, and there are some other farms nearby you can visit.
And of course we couldn't forget one of the most important events in June - Father's Day! If you fancy a day out with dad then Paradise Wildlife Park has a Dads go Free offer, Knebworth House is hosting a medieval jousting event, Bletchley Park is holding a Father's Day BBQ and Wrest Park is hosting a show on the history of motorsport. What more could dads ask for?

News & Notices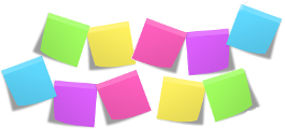 Harpenden Secondary Free School Admissions
The admission policy and procedures for the new Harpenden Secondary Free Schoolfor the 2018 intake have been pubilshed. The admissions process will run alongside the Herts County Council Admissions process following the same timescales, but in this first year HSFS will not be included as one of the four ranked options. Applicants will be able to make four ranked options in the HCC process, plus still make a separate application to HSFS. Full details are available on the Harpenden Secondary Free School website.