WELCOME TO MUM'S GUIDE TO HARPENDEN!

From bumps to teens, we have it covered! This is your one-stop site for everything you need to know about living in Harpenden with children. We're number one for information about what's on, things to do and children's activities locally!
Scroll down to find out what's happening this week and to read our pick of what's on this month.


Feature
It's a thumbs down to persistent thumb sucking
Thumb sucking is a perfectly natural way for children to seek comfort and send themselves off to sleep. There's really no need to worry if your child is under five and still sucking their thumb. In fact, most children will stop doing so between 2-4 years of age and especially when they start school. However, if they are still thumb sucking when their permanent teeth come through, it can affect the alignment of the teeth, the roof of the mouth and the position of the jawbone.
If you are concerned that your child's thumb sucking is continuing longer than it should be, here are some tips to help break the habit:
Try not to scold your child - this may cause them stress and lead to increased thumb sucking. Alternatively, praise your child when they choose to abstain.
Try to identify and eliminate any sources of anxiety that may be causing them to self-soothe in this way.
Explain how thumb sucking can have negative effects on their teeth.
When your little one starts to suck their thumb, distract them with a tempting toy or cheerful song.
Harpenden Smiles Dental Studio know all about caring for children's teeth, so if you're concerned about your youngster's thumb sucking or any other aspect of their dental health, call 01582 763420.

Competition
You Shall go to the Ball!
Act One Pantomimes are returning to the Harpenden Public Halls this Christmas with Cinderella from 10th - 22nd December 2016 and we have a FAMILY TICKET to giveaway!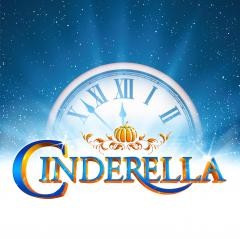 With an All-Star cast, plenty of audience participation, a fantastic live band, amazing costumes and scenery and a sprinkling of magic, Cinderella is going to be the perfect Christmas entertainment for the whole family and here at Mum's guide to Harpenden we have a FAMILY TICKET (2 adults + 2 children) to GIVEAWAY. Simply email your name and phone number to panto2016@mumsguideto.co.uk before midnight 20th November 2016 for a chance to win. Full terms and conditions apply.
And GOOD NEWS for all Harpenden & local Beavers, Cubs, Scouts, Rainbows and Brownies...tickets for you are just £9 when you book with your pack! Support your brilliant local pantomime and avoid any transport costs! If that wasn't enough, for all other groups it's standard prices with 1 free ticket for every 10 purchased. Just call the Box Office for more details and to book your tickets on 01582 767525 or via www.harpendenpublichalls.co.uk – book now before midnight strikes!
You'll have a ball at this year's Harpenden pantomime!

Feature
Our multi-award winning classes will introduce you and your baby to a world of sensory delights, where the two of you can relax, spend quality time with each other and enjoy meeting other new parents. Specifically designed from birth, the programme is packed with an incredible variety of sounds, smells, sights, textures, music, dance, signing and massage - and you'll never experience the same class twice.
Baby Sensory is magical world, full of glowing balls, light shows, puppets, bubbles, petals, rainbows, even an underwater experience of breathtaking imagination. Everything we do is backed by scientific research, carefully designed with your baby's development in mind, and we're passionate about sharing our knowledge. For the first year of your baby's life is the most important. Soon after birth, the brain starts creating two million new connections every second! So come, have some fun, and let's make the most of this very special time.
Come along and join our Autumn Term with some fabulous seasonal classes coming up including Baby Pumpkin and Winter Wonderland. Classes are available on a Monday and a Thursday at the Harpenden Public Halls, Southdown Road. To book your place please visit www.babysensory.com/en/classdetails/stalbans or if you would rather try a class first please email Laura and Maddy on stalbans@babysensory.co.uk

Latest Blog
Why do you live in Harpenden?
Were you enticed here by the gorgeous green spaces, the terrific transport links or the superb schools? Or were you one of the fortunates born here? Anyone who has lived in Harpenden even a short time will realise there are problems maintaining, yet alone improving, the town we love. The powers that be are nibbling away the green belt, the roads are overloaded, the car parks frequently full, and the trains are often late and sometimes hideously overcrowded. Many children cannot be found places in the schools nearest to their homes, or even in Harpenden! ... Read more

News & Notices
Harpenden Secondary Free School Update
5th October 2016: The Department for Education have approved full funding for a fourth secondary school in Harpenden. They have also agreed to the deferral of the opening date to September 2018.
Harpenden Society - new members wanted
The Harpenden Society, a registered charity, has a membership of around a thousand people and aims to improve the quality of life enjoyed by Harpenden residents. The Society is currently actively seeking new members. If you would like to commit to the town you love please visit the website at www.harpendensociety.org or drop a line to the Society's secretary at secretary@harpendensociety.org.

Monthly Picks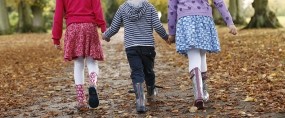 With half term and Halloween coming up there's lots to look forward to in October.
Fun Palaces is a nationwide campaign for culture at the heart of community, with an annual weekend of arts and science events created by, for and with local people. You can enjoy free arts and science at Trestle Arts Base, St Albans and The Old Town Hall, Hemel Hempstead on Sunday 2nd October.
There's plenty of theatre to choose from this month. Harpenden Light Operatic Society are performing Thoroughly Modern Millie in the Public Halls 4-8 October. For younger children Mrs Armitage and the Big Wave at the Abbey Theatre, Why the Whales Came and The Bravest Mouse at Luton Library Theatre, The Giant's Loo Roll at The Grove Theatre, Captain Flinn and the Pirate Dinosaurs 2 at The Old Town Hall Hemel Hempstead, and Beauty & The Beast at The Radlett Centre (where the chorus songs are available online so the children can learn them and join in!) are just a selection of the performances on offer. You can find more listed on our Events page. For those more interested in what's going on backstage, Grove Theatre's Panto Plotting workshop during half term offers the chance to learn how a panto show is put together from title to finale, including props, panto style hair and make-up!
If you have any fans of ballet in your family then they are also in for a treat this month with The Vienna Festival Ballet performing Snow White at Hertford Theatre and Radlett Theatre, and the Russian State Ballet performing the Nutcracker at Gordon Craig theatre and Swan Lake at The Grove Theatre.
Of course as we move into October, it does mean Autumn is here. To celebrate YWAM will be holding their annual Apple Festival at Highfield Oval on Saturday 15th October with tractor rides, bouncy castle, Hog Roast, games & stalls. And finally, during half-term there is the usual mix of autumn and halloween-themed activities on offer from pumpkin carving, spooky trails and discos to apple pressing and broomstick making. Full details are on our events page. Have a spooook-tacular October!

What's On This Week