WELCOME TO MUM'S GUIDE TO HARPENDEN!

From bumps to teens, we have it covered! This is your one-stop site for everything you need to know about living in Harpenden with children. We're number one for information about what's on, things to do and children's activities locally!
Scroll down to find out what's happening this week and to read our pick of what's on this month.


Feature
Lockers Park School
Pre-Prep & Prep
Open Morning
Saturday 18th March 2017
10:30am-12:30pm
Lockers Park is a day and boarding school for boys aged 7-13 in Hemel Hempstead with a thriving Pre-Prep for boys and girls aged 4-7. The school holds an excellent academic reputation and prides itself on preparing pupils for the country's leading public and independent senior schools. Small class sizes, a focus on outdoor play and a commitment to building confidence and resilience combine to create a unique school where every child counts.
Join us for a morning of fun activities at the Pre-Prep. Little ones can explore the theme of 'People Who Help Us'… visit the surgery, dress up like a policeman or make your own emergency vehicle. Mums and dads will have the opportunity to meet Headmaster Christopher Wilson and dedicated Pre-Prep staff.
The main Preparatory School will be welcoming prospective parents and pupils too.
Call us on 01442 251712, contact secretary@lockerspark.herts.sch.uk or visit www.lockerspark.herts.sch.uk

Monthly Picks

There's quite a mixed bag of events on offer to entertain the family this March.
Fans of dinosaurs (aged 7+) should head to St Albans Arena on 4th March and test their knowledge against Ben Garrod (the TV scientist in 'Attenborough and the Giant Dinosaur'). So You Think You Know About Dinosaurs?! is an interactive show where children will be given the chance to ask questions and show off their dinosaur knowledge.
Sunday 12th March is Disabled Access Day and the Roald Dahl Museum in Great Missenden is running a day of Swashboggling Signed Story sessions. You can also try out their sign language app, and meet some hearings dogs.
The FREE Lambing Weekend is back at Oaklands College 18th & 19th March. Watch new lambs be born and learn about lambing. Please note that this year, although free, entry tickets must be booked in advance.
If you fancy something active that weekend Whizzfit return to Luton Sports Village on the 19th with their Family Dodgeball & Nerf Fun event. Everyone can join in, not just the kids!
Some classic children's books come to life on the stage this month, with We're Going On A Bear Hunt at The Radlet Centre 21st - 23rd March and The Very Hungry Caterpillar at The Alban Arena 22nd & 23rd March and then at Hertford Theatre 24th & 25th March.
Don't forget that 19th March is also Mothering Sunday! If you fancy a day out with the family then have a look at our Things to Do section for ideas of lots of great places to go or for a family meal out take a look the great selection of restautants we have available locally.

Feature
When should I bring my baby into the dentist?
Ensure your child develops optimum oral health by taking them to see the dentist as soon as their baby teeth start to peep through. This will help them get used to visiting a dental practice and ensure any problems are picked up swiftly. Harpenden Smiles will see your child for free if you have had an examination at the practice within the last 12 months.
You can also look after your child's teeth at home and help them develop effective teeth cleaning skills. As soon as their first teeth appear, rub gently with a fluoride toothpaste to help prevent decay. When they are under three, just use a smear and when aged 3-6, a pea-sized amount. Supervise tooth cleaning until they are seven or eight, or older if possible, to make sure they are brushing properly.
Here are a few tips that will help your children get into the brushing habit:
Introduce teeth cleaning into your child's routine so it becomes a normal part of their day.
Children love mimicking grown-ups, so let them see you cleaning your teeth regularly.
Give your child a fun flavoured toothpaste.
Create a reward chart and add a sticker every time they clean their teeth properly.
Invest in a child-friendly timer to make sure teeth are brushed for two minutes twice a day.
Download one of the many apps that are designed to encourage brushing.
If you make teeth cleaning an enjoyable activity your youngsters will be far more likely to stick with it and grow up with shiny, decay-free teeth.

What's On This Week

25th February
The First Hippo on the Moon Read more...
25th February *FREE*
The Night the Dragon Got Bored, with Gita Behrooz Read more...
26th February *FREE*
Harpenden Farmer's Market Read more...
26th February
Explore and Art Read more...
26th February
St Albans Young Musician 2017 Finals Read more...
28th February *FREE*
St Albans Annual Pancake Race Read more...
28th February
Growth Mindset - A Guide for Parents Read more...

News & Notices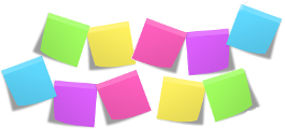 Concept Designs for new Arts & Leisure Centre
The concept designs for the new Harpenden Arts & Leisure Centre are now available to view on the St Albans District Council website along with a survey for providing feedback.
There will also be two opportunities to see the plans and give feedback at Park Hall on 15th & 16th February, 6.30pm-9pm.
The survey will be open until 3rd March.



NEW LISTINGS