We were recently invited along to the launch party of Boom Battle Bar Southend, located in The Victoria Shopping Centre/Chartwell Square.
Whilst the event was for over 18's and they are an over 18's venue after 7pm, Boom Battle Bar is suitable from ages 11 and up so a great place for visit with your older children and teenagers.
There are a number of different activities you can play which can all be booked separately via their website. The activities include Augmented Reality Axe throwing (no under 18's), Shuffleboard, Augmented Reality Darts, Beer/Prosecco pong (no under 18's), Karaoke and American Pool.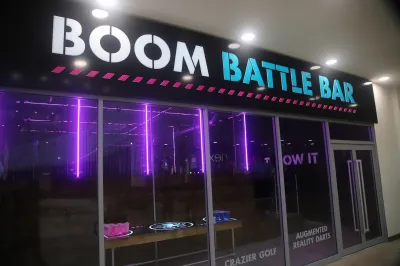 For each activity, there is a host to show you how to play each game, talk you through the rules and show you examples. Being the night before the official opening, we were really impressed that the staff were so informative and great at explaining the games.
The darts was probably our favourite activity (as I was surprisingly really good) and there were lots of different variations of games that you could choose from yourself, as well as the game being really interactive and allowing you to take photos and see the scoreboard. The goal of the game we played was being the first person to 'knock down the wall' and get to zero from 300.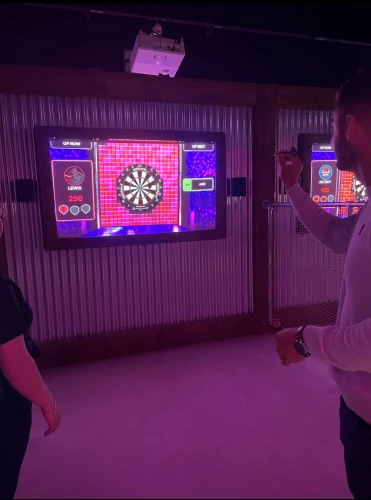 We also played Shuffleboard for the first time, which after understanding the rules, was really good fun and made us very competitive!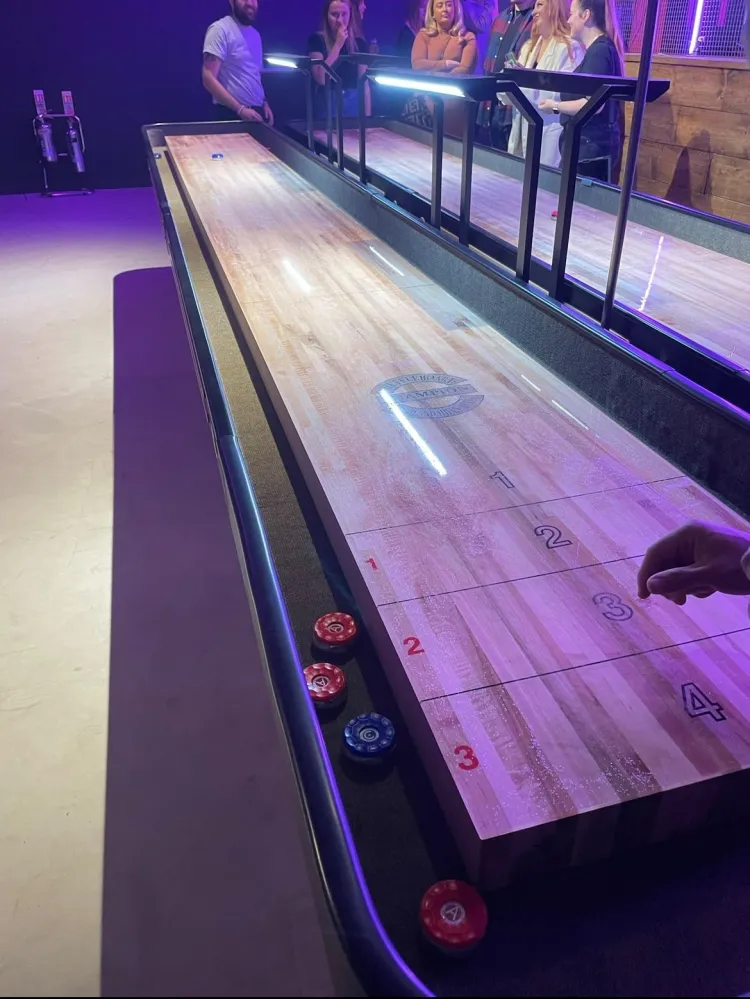 The food on offer is from their 'Boom Bites' menu and we had some great samples including the Calamari which was delicious!!
Having recently done some research on things to do locally for teenagers, I can certainly say this will be a great addition to Southend for an afternoon with the teens - Or of course a date night or night out with friends. For more details on Boom Battle Bar, click here