Last week we had the pleasure of being invited along to Sarah's Creative Chocolate Kitchen for one of the special events they hold throughout the holidays.
Sarah's chocolate kitchen specialises in chocolate making and since opening their eatery, now offer a variety of different sessions and event's, including children's and adults chocolate making workshops.
The eatery, based in Eastwood, offers fantastic service as well as a warm and welcoming atmosphere. The menu offering hot food and sandwiches as well as being super family friendly definitely adds to the charm of the eatery. Sarah and the team really go above and beyond to ensure you are well looked after.
From a previous tour of the shop, Sarah showed us the chocolate taps that they use to make the chocolate!!
When we arrived, we were given aprons and hair nets ready to start our session. The chocolate is then poured into moulds and we had the opportunity to decorate our chocolate with an array of toppings and fillings. The nature of the session means it is suitable for all skill levels and ages as I was surprised at how much I enjoyed decorating the chocolate myself! The chocolate then went off to the fridge to cool.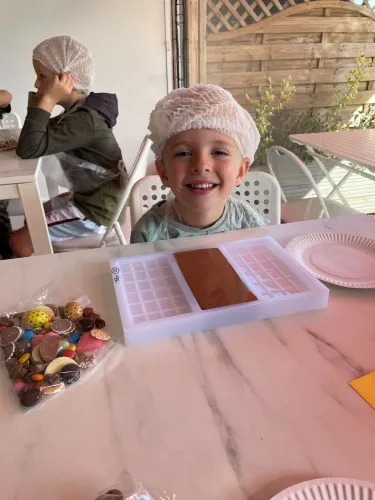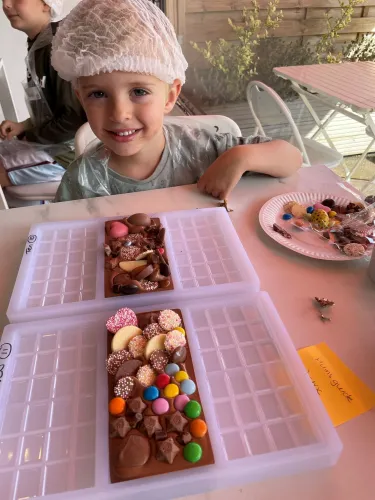 In addition to the chocolate making, we also had an exciting visit from Buzz Lightyear who came and greeted us all and treated us to his dance moves! Louie's highlight was buzz asking for a selfie and then colouring in some of his picture! Buzz spent lots of time engaging with the children and with it being such an intimate group, he was able to spend more time with everybody and we had the opportunity for photos. Louie politely declined, as he at this point decided he was a little wary of Buzz (Typical!!)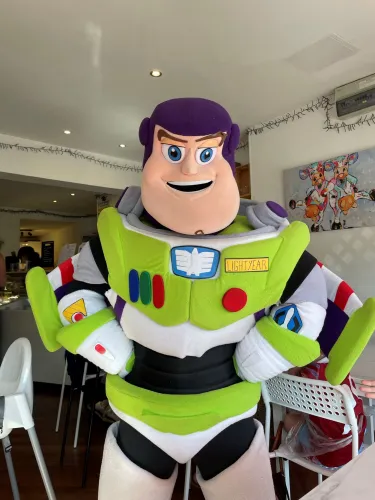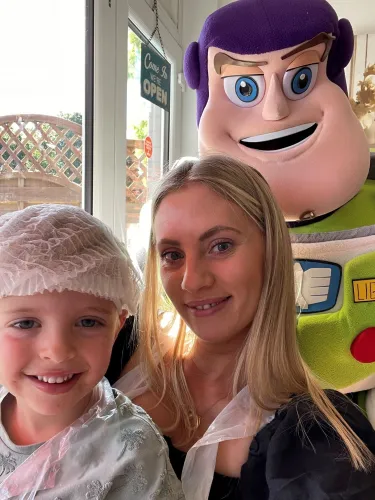 Whilst waiting for our chocolate, we were given some colouring trays and pencils to keep us occupied! (These are offered when you make a visit to the eatery, not just for the event)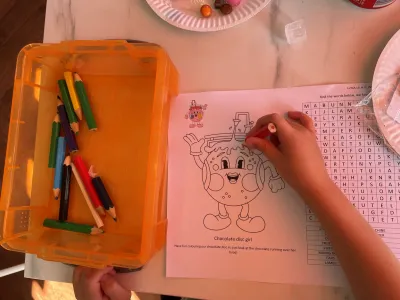 When our chocolate was ready, it was brought out all packaged and ready to take home. It was a treat to see our creations come alive!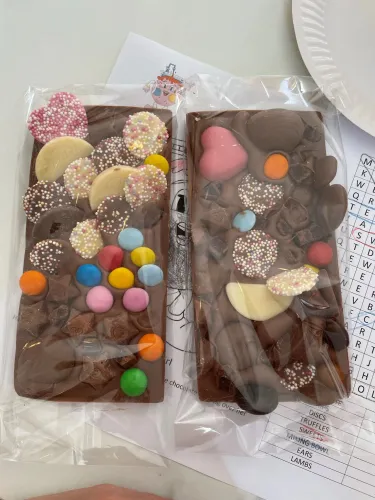 In conclusion, the event was a mixture of creativity and fun so if you're looking for a unique and enjoyable activity, I would highly recommend trying out one of Sarah's chocolate making sessions! You can find details here