Fruit picking was on our summer bucket list and was the first thing to be ticked off! We decided to visit Lathcoats farm as it's somewhere we hadn't been before (and Louie may have heard about the ride-on tractors)
Lathcoats is around 30-35 minutes from Southend and one of the closest of the most popular fruit picking farms.
On arrival, there are two car parks. The fruit picking is on the left and the shop, cafe and farm is on the right but you can really park in either. Booking online is essential and slots go very quickly. They are often only released within a few days or even the day before so they can ensure there is enough fruit to be picked. You can take your own bucket or buy one for £1.50 which of course you can reuse every time you go.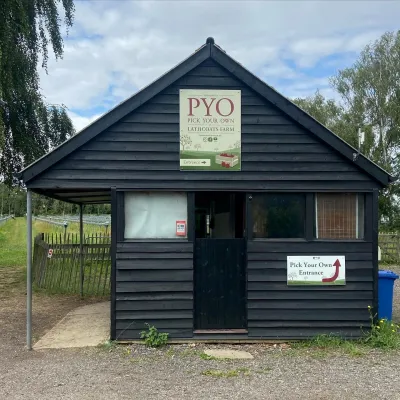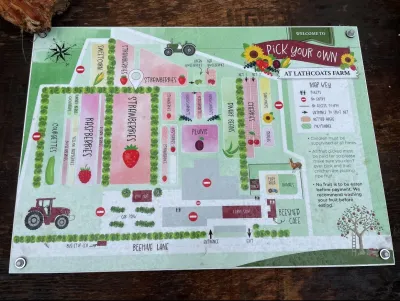 There are so many types of fruit to pick including strawberries, loganberries, blueberries, blackcurrants and cherries. They also have courgettes, dwarf beans, runner beans and cucumbers, all depending on the season. The areas that you can pick you can freely wander through and the areas not available to pick will be roped off. You can spend as long as you like fruit picking and your fruit is weighed as you leave. Both of my boys LOVE strawberries so although I felt like we had enough to feed the entire street, they were gone within a few days!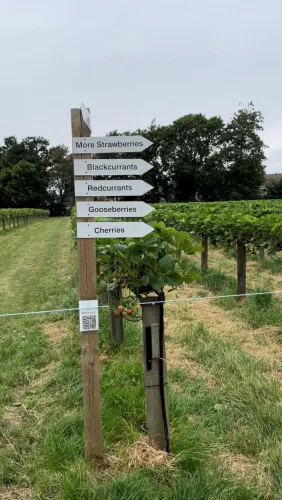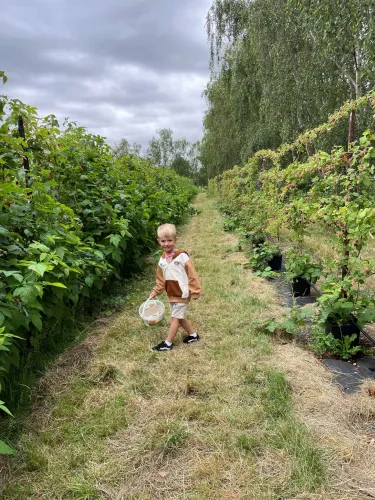 Once we finished fruit picking, we walked over to the farm and play area. The farm is free for any paying customers whether it be fruit pickers or customers to the cafe or shop. It's a really cute set up and you could easily spend another hour here. They have donkeys, pigs, alpacas, chicks and rabbits and also have opportunities to book farm experiences and alpaca treks. The play area is a simple area with some natural climbing areas including a concrete tunnel and tree trunks. There is also an area with ride on tractors which we enjoyed in the rain!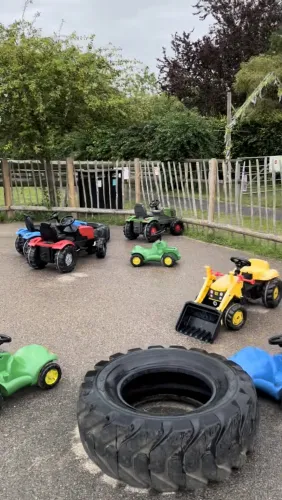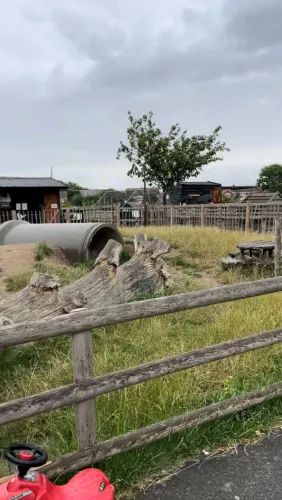 The Beeshed, which is the cafe on site is worth a visit! It has a rustic, country feel to it, with two separate rooms for seating and also outdoor seating. They serve breakfast and lunch with children's options and have a really good selection of cakes and drinks. They are very family friendly with lots of highchairs and space to park pushchairs. Lathcoats do not allow picnics so the cafe is your only option if you want to eat whilst there.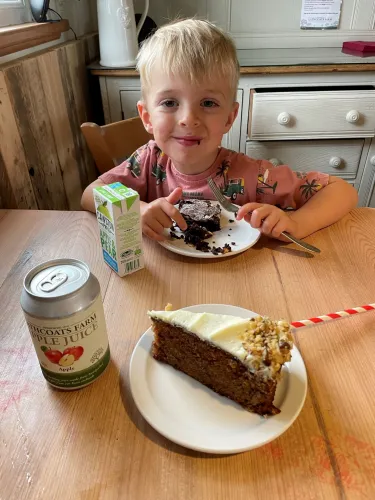 The award winning farm shop stocks apples, their very own apple juice, home baked bread and other local produce such as vegetables, ice-cream and wine and beer. They also stock a range of gluten free products.
For more information on Lathcoats and to book your visit, click here