The new Oxygen activity park in Rayleigh has taken over from the former Base Jump and we were invited along to the launch party to try it out.
The park has had a full rebrand and there are lots of new, exciting additions.
After entering through the new excite tunnel, you enter the park with pretty much the same layout as Base Jump, but with a different variety of activities. The soft play for under 5's is still in place, perfectly situated at the bottom of the park near a seating area, so you can keep an eye on the younger ones. They will also now be running structured sensory sessions for toddlers too! The soft play is a great size for under 5's with slides and a ball pit is definitely a great way to keep multiple children of different ages entertained.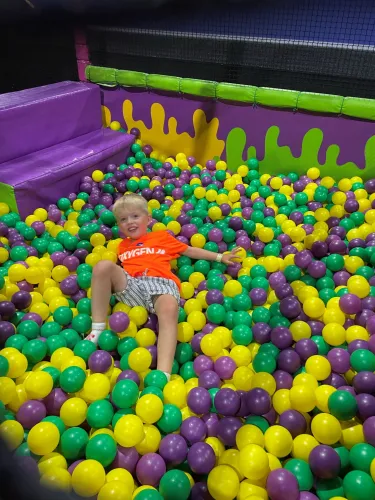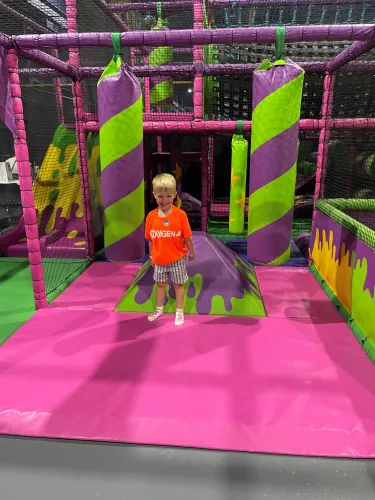 As you go further into the park, there are some climbing walls on the left which are open at selected times. On the right, in replacement of the foam pits, is a giant airbag and lots of trampolines at various heights that you can jump from.
The main trampoline course is still in place and has had a full refresh to brighten it all up. There is also a longer trampoline area at the back so you can do full wall to wall flips.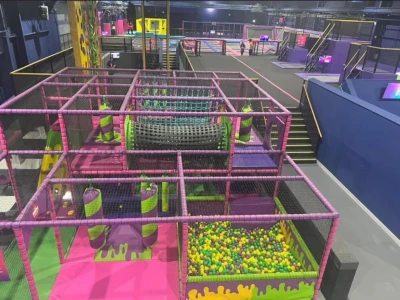 The other new additions include an interactive sports court at the back of the park where you can play football or dodgeball and the large inflatable area that was definitely a favourite part for us. With steep inflatable slides and an obstacle course, it's literally a kid's dream! The staff are also very engaging with the children and were arranging races and games through the inflatables.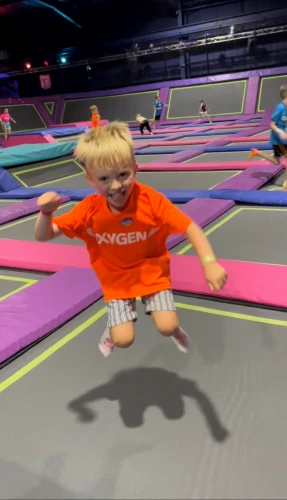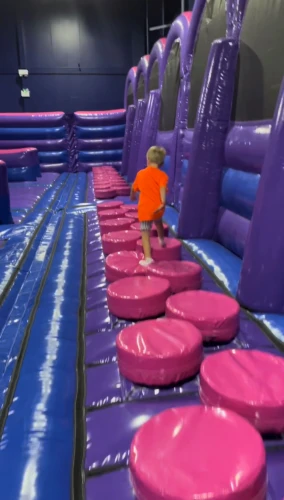 The Oxygen activity park is now open and with plenty of sessions for various ages, as well as free jumping and structed sessions, I would definitely recommend a visit for any age! To find out more about Oxygen, click here.