Earlier this month we were kindly invited to the launch event of Pumpkin Nights at Foxes Farm's Colchester venue. Like many parents of young children, we have been to so many different pumpkin picking venues and events but this was our first experience at night!
We arrived early, at the start time on the invite at a time when it was just starting to get dark. Parking was on site and there were parking marshalls helping people to get parked.
Getting Started
It took us just over an hour to get to Foxes Farm. This is quite a long way to travel for pumpkin picking BUT we were so glad we made the effort. On arrival we were welcomed by the team and given a quick run down on what was available. There was a spectacular selection of brand new shiny wheelbarrows all ready to be filled with pumpkins and gourds.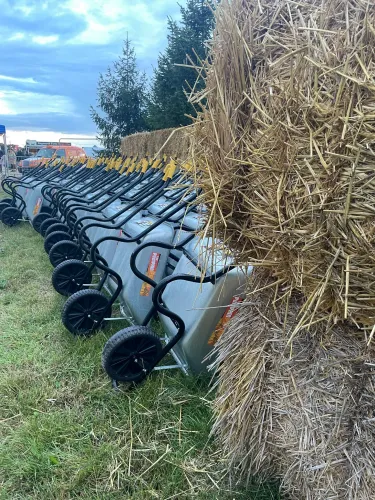 Food & Drinks
The first area you arrive in is a social space with lighting, music playing, picnic tables and various food and drinks outlets. We loved the burgers, hotdogs and homemade chips by local Ragmarsh Farm. There was also ice cream and slushy which is a great extra for the kids! For adults there is a licenced bar and also lots of autumnal hot drinks like spiced pumpkin lattes and hot chocolates with all the trimmings - who doesn't love a hot chocolate at this time of year!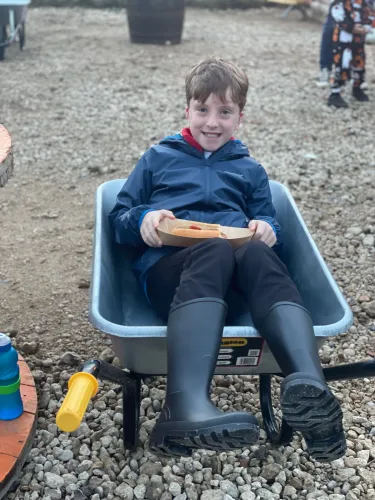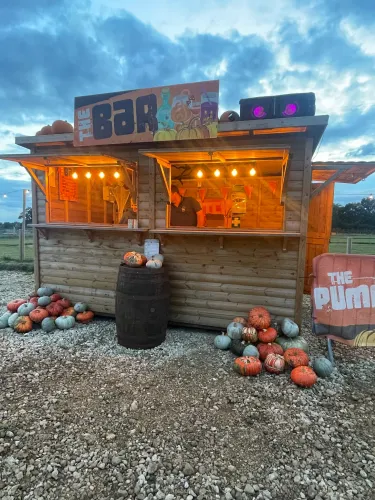 Activities
There are sooooo many activities here for kids of all ages. There is a large sandpit for the smaller children, face painting which is an extra charge, a slide, a huge hay bale mountain for climbing, huge tubes/hamster wheels to go rolling in and lots of other games. There are also swings by the pumpkin patch and a giant deckchair which is great for those photo moments!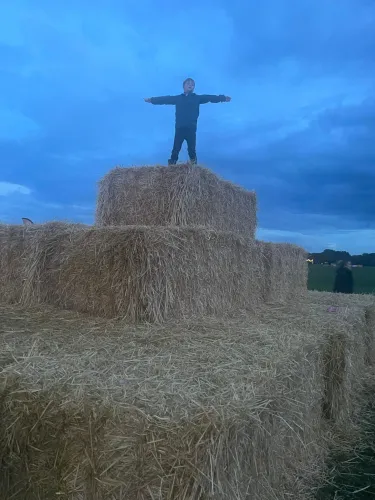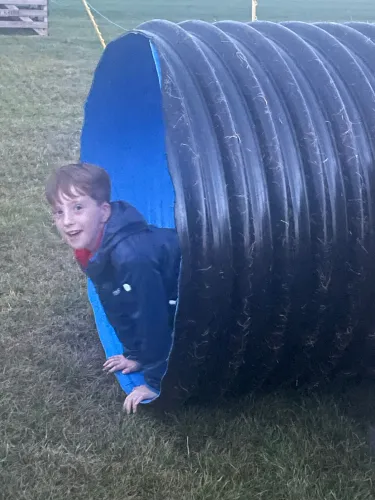 Pumpkins
There are lots of opportunities to collect pumpkins and if you don't want to brave walking in the field in the dark (and mud if it's been raining) then you can choose from loads of different shapes and sizes placed in crates around the venue.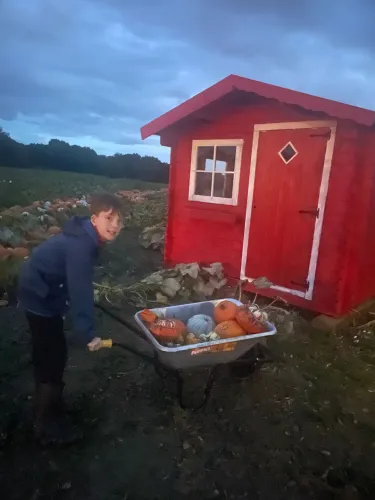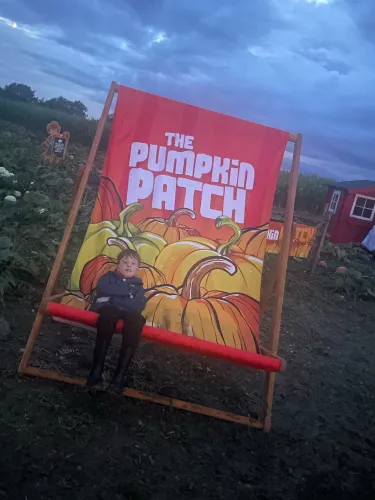 The Corn Maze
We saved the corn maize until last and by then it was really dark. We only had torches on our phones and I can confirm now that my 9 year old was buzzing at the prospect of getting lost while his parents were not quite so excited! There were roaming actors throughout the maze stepping out of the corn without warning and giving us frights. Apparently I screamed the loudest! Next time I will take a better torch with us! We had never done a maze in the dark before and it makes for a very different sensory experience, relying on sounds to guide you.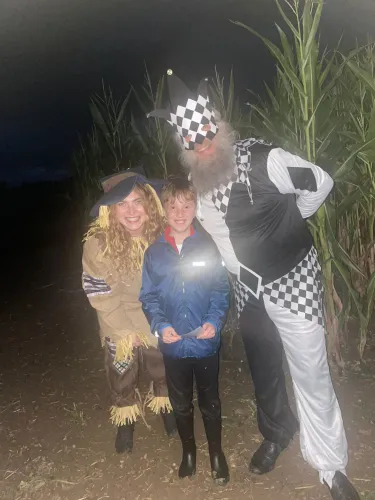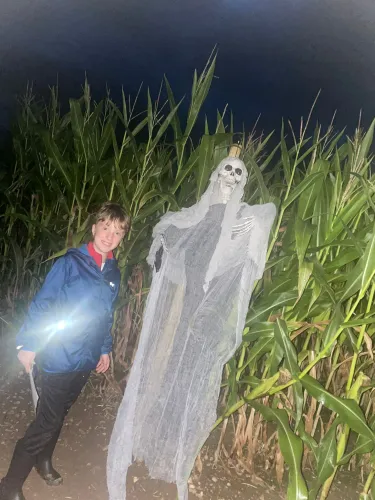 Photo Props
There are photo props everywhere you look and lots of terrific opportunities to get those perfect pics. The biggest challenge with photos at night is getting a good picture and remembering to use the flash!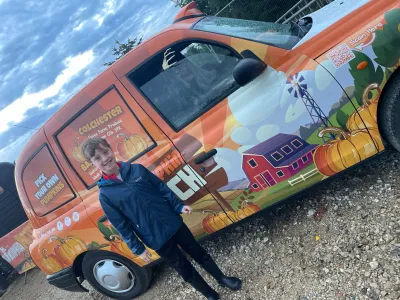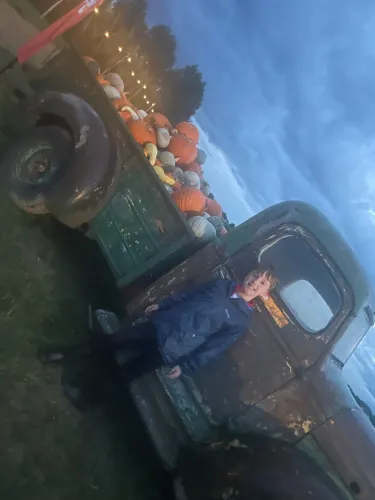 We had a really great time at Pumpkin Patch Nights and would definitely recommend it, especially for families who have done lots of daytime pumpkin picking in the past - it's great fun to do something new. We definitely needed wellies as the actual pumpkin field and the corn maze where quite muddy and our top tip would be to take a decent torch to help you find your way through the maze.
I asked my son to give it marks out of 10 and he said it was an 11!
Happy child = happy parents - I'll take that!
Address: Pumpkin Patch Nights is at Foxes Farm Produce, Colchester CO6 3PR
Dates: 7th, 14th, 20-22nd, 24-28th October 2023
Time: 6pm- 9.30pm (last entry at 8pm)
Book Tickets Here - Pumpkin Patch Nights
Tickets for this event were gifted by Foxes Farm Produce.