One of our followers, Vicki, went with her family to 'Pick Your Own Sunflowers' this week in aid of St Luke's Hospice. This will be a very time sensitive activity as the sunflowers will have a very short season.
Vicki told us. "Both sunflower plots are in full bloom and doing their best to bring the sun out! Please visit over the next couple of days to enjoy them and take as many as you like and please if you can donate at https://www.justgiving.com/fundraising/pickasunflower
There is no entrance fee. Free parking available on site and porta loos are on site too.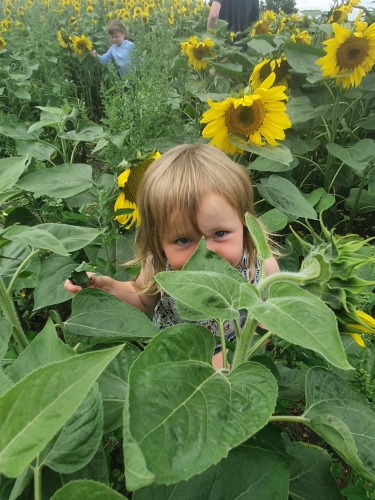 The lady mentioned that the sunflowers will be available until stock lasts. She believes by the end of the week they will be gone so please be sure to visit in the next couple of days." (date of publication 2nd August 2021)
For directions to the sunflower fields to your mobile click here or use the post code SS17 9NA in your SatNav.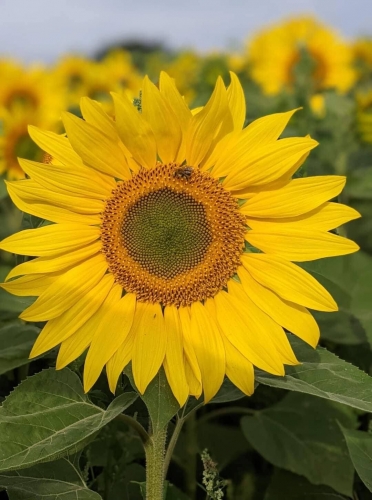 "Remember to take something to cut them with!
If you are looking at combining this visit with something else in the local area. This pick your own is not too far away from Thurrock Thameside Nature Park which has a lovely play area and hare trail going on at the moment or there's always Coalhouse Fort for a spot of crabbing! Both of these places are free."
Thank you to Vicki and her family for sharing this with us - and the great photos!

Would you like to contribute to our Reader Recommends articles?
where did you go?
was there free parking?
was there a cafe/takeaway food option?
were there public toilets?
was the visit 'Covid safe'?
what did you love?
If you have visited a local venue or attraction and would like to recommend it to our audience, send us a brief description of your outing and include some photos that we can share. Email us here.