WELCOME TO MUM'S GUIDE TO ROMFORD!

From bumps to teens, we have it covered! This is your one-stop site for everything you need to know about living in Romford with children including children's activities, things to do and other local services such as health, education and party providers & supplies!


Feature
Could you run Mum's guide to Romford?
We are currently looking for someone to take over the running of this website. Do you live in the Romford area and feel enthusiastic about what your town has to offer parents and families? It's all about being part of the community, talking to people, seeing the local notices and bulletins, hearing about the local businesses and communicating news and information about what's available as well as what's on in the area, and no-one can do that that better than someone who lives there!
For the right candidate this is a fun and rewarding post and a chance to give something back to your community.
If you think you might be interested in this role have a look here to find out more about what it involves and get in touch with us for more information. There's no financial commitment required from you, the hours are completely flexible and you needn't do it alone, you could do it as a group.
We look forward to hearing from you!
Alison, Angela, Carol & Katie
Mum's Guide To Ltd

News & Notices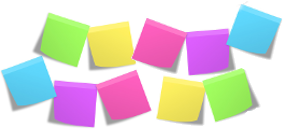 New Support Group for Expectant and New Parents
A new drop-in support group for expectant or new parents has started at Collier Row Children's Centre.
If you feel overwhelmed by life as a new parent, need some advice and support, or just someone to talk to, drop-in to Butterflies Support Group any Tuesday, 10am - 11.30am.

What's On This Week

17th February - 30th April
Spring Babies
Old Macdonald's Farm & Fun Park, Brentwood
22nd March
Sheep Shearing
Old Macdonald's Farm & Fun Park, Brentwood
25th March
Dinosaur World opens at Paradise Wildlife Park
Paradise Wildlife Park, Broxbourne