Flipping Easy Perfect Pancakes
Three ingrediants, no weighing and perfect pancakes everytime!!
I promise that after trying this recipe you will never again buy preprepared pancake mixture!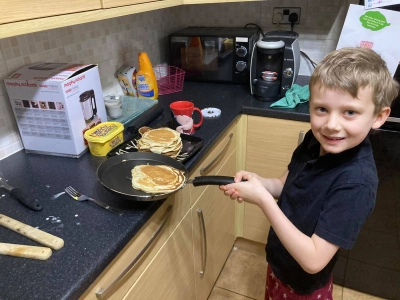 All you will need is....
A cup (any cup the bigger the cup the more pancakes you get! A large mug will make around 12 pancakes!)
Self raising flour
Milk (of your choice dairy free options can be used if needed)
2 eggs (if you are dairy free you can use a mashed banana instead)
A non-stick pan
A mixing bowl of some kind
A wooden spoon
A whisk or a fork
A spatula to flip!
Method
Use your mug to measure our a mug full of flour in a bowl, use the same mug to measure out the same amount of milk then add two eggs. Mix all together.
Set your pan to a medium heat on the hob (you may need to experiment with different heat settings for your particular oven/hob)
Add a small amount of butter (can use oil if dairy free) and then carefully spoon in some of your pancake batter.
I like to use a ladle to measure out mine, we've used this recipe for many years and a ladle gives us just the right amount of perfectly fluffy pancake goodness. You may prefer a smaller or bigger pancake so experiment with different amounts of batter in the pan.
Once you start to see the top of your pancake "bubble" its time to flip, use a spatular to flip to cook the other side (or flip it yourself if you are brave). It will only take a minute or so to cook the other side so keep a close eye.
And thats it your done, keep cooking the pancakes until all the batter is gone. Serve with your choice of toppings!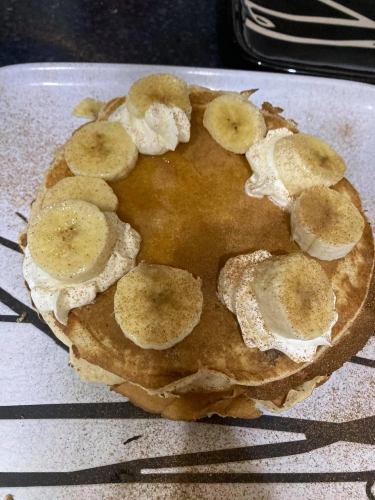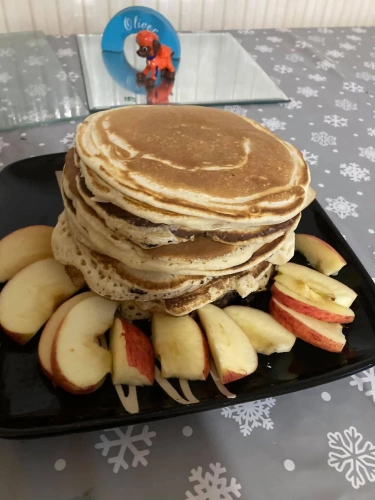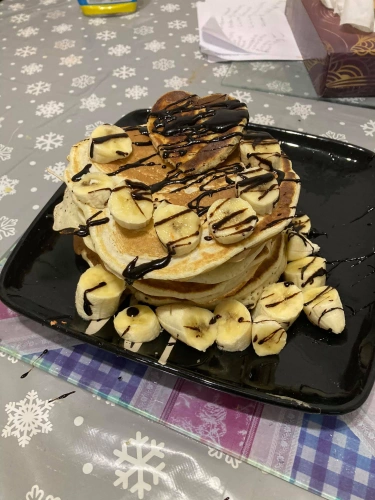 Enjoy
Kayleigh & The Boys
Xxxx