Halloween at Home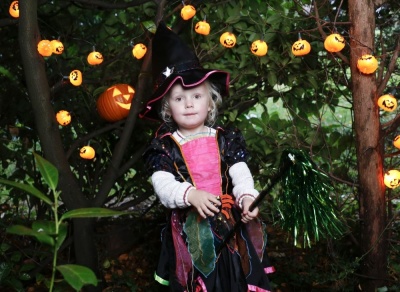 The Pumpkin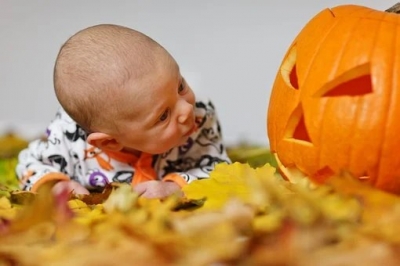 Pumpkin picking/ decorating
One of the most exciting parts of Halloween for the little ones is of course the Pumpkin!! Whether you chose a large one to decorate as a family or several smaller ones to avoid arguments you will still be able to go and collect a pumpkin this year, whether that is from the supermarket as part of your usual shop or as more of an event at a PYO event. You can find a list of local pumpkin picking attractions here:
Or alternatively pick one up from your local supermarket.
Why not extend the fun by making some pumpkin soup
The Decorations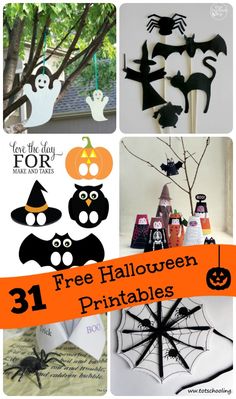 https://www.pinterest.co.uk/pin/17170042304997002/
Depending on the age of your little ones and your budget the sky is the limit here. You could make paper chains with Halloween coloured paper (if you don't have any ask the kids to draw spooky images on the paper or colour in paper for you- bonus that this takes up extra time too!), create spider webs with cotton wool or if you have a printer you will find a whole variety of free Halloween printables that can be used to halloweenify your home.
Such as this gorgeous Halloween Bunting
Or Ghost Bunting here courtesy of Party Delights.
Not got a printer? Just ask your little ones to draw some creatures by hand and cut them out.
Pinterest free printables here:
Some Spooky Fun & Games
· Keeping the kids occupied during half term is never easy, especially if the weather isn't on our side. These party games require little effort and can be made using a little imagination and a few bits and pieces from around the house.
· Pin the stalk on the pumpkin- free download here courtesy of family education.
· Make your own Ghost origami courtesy or The Spruce Crafts.
· Apple dunking - the old games are the best. One way to make this more exciting for the kids is to make a big bowl of jelly to put the apples in. Definitely a game for the garden!
· Hands off my donuts! - tie a donut from the ceiling or a door frame and see who can eat theirs first. No hands allowed!
· Tin can bowling game - save cans and paint or decorate to look like ghost/Herman Munster/cat/pumpkin/mummy etc Stack them and bowl them over. T
· Spider races - Each player has a plastic spider and a straw. Blow the spider to the finish line. You could use any object for this.
· What's in the box? - this is great fun because it's a little messy, kids love it! Players are blindfolded and have to put their hand into the box and decide what it inside. Ideas could be toothpaste, baked beans, jelly, tinned spaghetti, rice pudding, mash potato, shower gel, ketchup, raspberry jam, cooked spaghetti, pumpkin goo.
· Make a Mummy - OK so toilet roll is a precious commodity these days so this may not be something you want to do BUT it's always great fun.
· Plan a spooky film night- the majority of us have Netflix, amazon prime or Disney plus or similar and Halloween is sure to be filled with a whole variety of Halloween films on the tv too. Select a few to watch together, dim the lights and hand out the popcorn. Always make sure the films you chose are age appropriate.
· Or how about traditional party games with a Halloween twist, think spooky musical bumps and pass the parcel.
· And of course a spooky disco will go down well with a whole variety of ages (is that Thriller we hear?)
· Halloween camp out in the lounge- let your little goblins and witches stay up late and make a camp in the living room with blankets and pillows, grab some torches and snacks and tell some slightly spooky stories for a halloween they will remember always why not contact a local company such as Tip Top Teepees if you want to go all out!
· Pumpkin piñata- make a homemade piñata and fill with sweets for a fun and decorative activity find a link to step by step instructions here.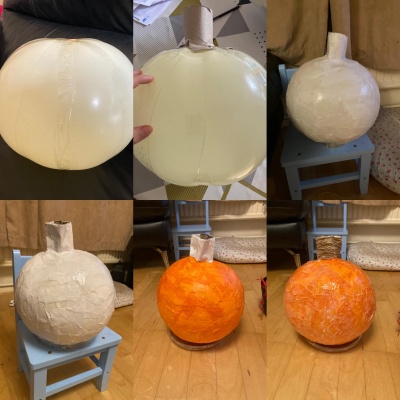 · A Halloween scavenger hunt- fashion a list of spooky items the children need to find, whether inside or as part of your daily exercise you can make this as simple or as elaborate as you would like. You can use simple images for younger children (such as a pumpkin or a spider)
· Halloween playdough – A very simple idea for playdough is to just use flour, a small amount of food colouring and water and mix until the right consistency. If you don't have food colouring get creative with what you do have. I used beet juice for this image. Add glitter, edible stars, or even plastic bugs if you have them. This is a fun filled activity those little ones are sure to love.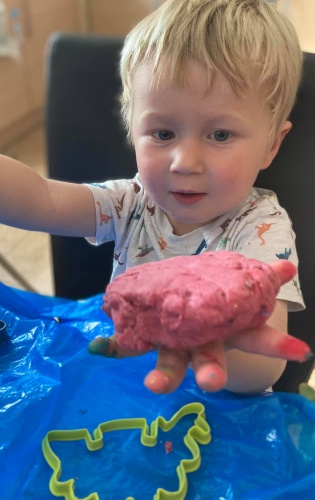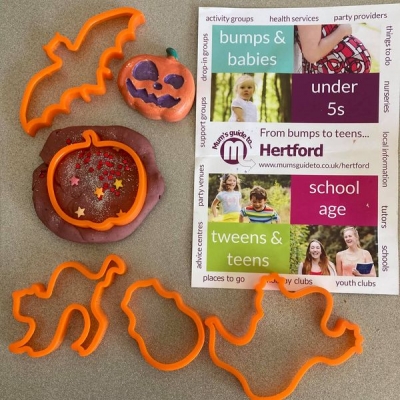 Spooky Snacks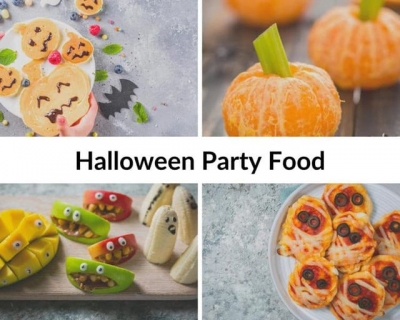 · Aside from our suggestion for pumpkin soup earlier you can have a lot of fun creating Halloween food on very little budget but with a lot of imagination.
· Why not carve peppers into pumpkins and fill with tomato pasta we have a recipe for a simple tomato sauce here for the pasta
· Shape pizza dough into pumpkin shapes and decorate with orange peppers. Recipe here.
· Draw on clementine's with sharpie to create fun pumpkins.
· You could use a small amount of food colouring in water to create bright green pasta or blood red pasta.
· Purchase some Halloween cookie cutters to use to make Halloween shaped sandwiches.
· Make tiny little jelly pots with Halloween jelly sweets layered in to add to the festive feel.
· Use Halloween cookie cutters to cut sandwiches, tortilla (bake it to make it crispy), fruit and veg etc
· Jelly worms - tie together a bundle of drinking straws and place in a tight fitting class or container so that the jelly doesn't just pour our of the bottom. Make a jelly solution and carefully pour inside the straws. Once it is set, remove the worms from the straws and pile on a plate! You can make different colours or mix colours to make a more worm like colour!
· Mummy dogs - sausages wrapped in thin strips of pastry and baked in the oven. You could add eyes after cooking using slices of olive.
· Ghost strawberries - whole strawberries dipped in white chocolate. When the white chocolate sets, use melted milk chocolate to create eyes and mouth.
· Mini meringue ghosts - make a face with melted milk chocolate
· Skeleton gingerbread men - bake traditional gingerbread men, or if you're no Mary Berry, buy some ready to decorate! Use white icing to draw a skeleton on each one.
· Fruit kebabs with decorated ghostly marshmallows in the middle
· Brownies with eyeballs decorating them - you can buy eye ball decorations for baking in most good supermarkets or use icing to create your own.
Spooky Stories
Our house has more books than I can count. I know if we have a hunt we will find lots of Halloween themed stories to read. Alternatively pop along to your local library or The Book Nook or Leaf Café to pick up a spooky read.
The Witches – Roald Dahl
Meg and Mog Stories – Helen Nicholl
That's Not My Witch- Usbourne
Harry Potter- J K Rowling
Room on the Broom – Julia Donaldson
Funnybones – Janet and Allan Alberg
Winnie The Witch – Valerie Thomas
The Princess & The Wizard – Julia Donaldosn
Angelinas Halloween - Katharine Holabird
Four Silly Skeletons – Mark Sperring
The Worst Witch – Jill Murphy
Spooky film night ideas