As part of our 2021 Awards we introduced a special category to recognise and thank all the individuals, groups, organisations and businesses that have gone above and beyond in the past year. We were overwhelmed with the response and from all the comments received it is very clear that these really are "Lockdown Lifesavers". So congratulations and thank you to each and every one of you! Everyone appearing on the Roll of Honour below was nominated during our 2021 Awards nominations phase by someone who felt the nominee had made a positive difference to their lockdown experience.
We will be trying to contact as many people and organisations listed below as possible to let them know about their nomination, but we would be grateful if you could help by sharing with anyone you know listed below.
**If you nominated someone or a business and their name does not appear below please check your email (junk folder) or get in touch with us. We tried to contact some of you as we needed extra information in order to include your nomination.
Lockdown Lifesaver Roll of Honour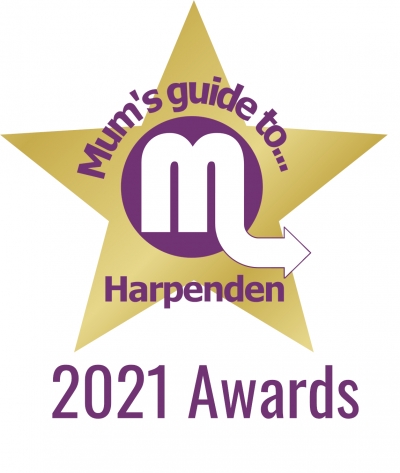 Friends and Neighbours
Caitlin Askey
For providing support to someone in need.
"Delivered food to me when I couldn't face cooking, did my food shopping for me when I was isolating through covid...her support has been endless and am eternally grateful."
Cindy Cheung
For being a great friend, especially during lockdown.
"always there at the end of a text, facetime or socially distanced meet up for a walk, coffee or chat. Thank you Cindy!"

John Davey
For being a wonderful, cheerful, kind and gracious support to elderly neighbours who had to shield.
"John did their shopping for them every week and mowed their garden several times. He continues to support them still and is always a pleasure to speak to. He had made a huge difference out of the kindness of his heart."
Fairmead Ave/Highfield Ave WhatsApp Group
For providing vital help with shopping for vulnerable residents and isolating families.
"As a street we really pulled together to built a support group. For new families moving into the streets it was also a way to get to know the community, during lockdown."
Piggotshill Lane WhatsApp Group
For bringing the community together and providing support
"an amazing resource for sharing foods, unwanted items, social distanced street events and our 12 days of Christmas and Easter Egg trail events."
Thornbury Residents
For helping with food deliveries, collecting prescriptions, sharing information, running quizzes on WhatsApp, celebrating VE day, and sharing home grown fruit and vegetables from the garden!
Park Rise WhatsApp Group
For creating a real sense of community.
Public Service and Voluntary/Charity Organisations
10th Harpenden Girlguiding Group
For switching to zoom to stay in contact with the girls throughout the lockdown, even continuing throughout school holidays.
"Friday evenings became a much looked forward to sociable period in months of otherwise severely lacking social contact."
1st Harpenden Scout Group
For providing a a weekly dose of normality via Zoom or face-to-face, when allowed.
Dr Tania Goodwin (The Village Surgery)
For working tirelessly throughout the lockdown and organising the Harpenden Vaccine Centre
"She really deserves to be in that Lockdown Lifesaver Roll of Honour as she has had such a big impact on the health of the community we live in and she has gone above and beyond to ensure our safety."
Harpenden Library
For their Ready Read packs
"Having a regular supply of children's books to read during lockdown was a life saver. The positive effect on the kids mental health during this difficult time was invaluable."
Harpenden Town Council - Harpenden Cares
For leading this joint initiative to bring support to local residents during the pandemic.
"without them coordinating the efforts it would have been a mish mash of local organisations trying to help"
Harpenden Trust and the Harpenden Vaccine Volunteers
For their amazing effort with the vaccination roll out.

Miss Aukett, Teacher, Crabtree Infants School
For her enthusiastic videos for remote learning.
Mrs Kate Watson, Year 6 Teacher, Harpenden Academy
For always going above and beyond
"Totally amazing, full of super high-energy and inspiration for so many children."
Mrs Davies and all the Staff at Harpenden Academy
For their handling of home learning and providing fantastic support to children and parents.
"Went above and beyond to support children of keyworkers and vulnerable children during lockdown"
"looked after the whole school's emotional as well as educational needs during the pandemic"
"[a] very personal approach to independent learning from all the staff"
Mrs Sarah Hinchcliffe, Headteacher, Redbourn Primary School
For checking in with families and showing compassion throughout the pandemic.
Mrs Boby & Mrs Bentley, Reception Class Teachers, Roundwood Primary School
For adapting very quickly to the learning requirements for the reception classes during lockdown.
"They were so responsive to questions and emails, always willing to offer help and support."
"My son was reluctant to join [zoom calls] at first ... but Miss Boby was very patient and with her gentle encouragement he gained confidence"
"They are a brilliant team!"
Mrs Stray, Teacher, Alban City School
For tireless efforts in looking after every member of the school, both educationally and pastorally.
"The daily schedule of online lessons was exceptional and her communication and empathy was superb throughout."

Jill Habib, Student Welfare Advisor, St Albans Girls' School
For consistently going above and beyond to provide a safe space over the lockdown period
"she is a key part of several different support services offered at St Albans Girls' School"
"continued to be a lifesaver to so many and, from personal experience, she is the definition of a role model and definitely deserving of this award"
Our Lady of Lourdes Church
For remaining open at every possible opportunity to provide spiritual respite to our community
" Huge number of volunteers involved to clean the church and assist visitors and weekly live streaming of services too."
Santa 365
For providing laptops to children during lockdown.
"Amazing charity"
The Peterson's Fund for Children
For continuing to support children with severe disabilities and their parents throughout lockdown
"They kept in contact and are on hand, whatever crisis. It would be nice for them to know they are appreciated. They have been our lifeline."
Businesses
All Things Careers
For supporting parents and students during lockdown.
"Helped make my son realise that school work was important during lockdown and helped him to see that it was important."
Ruth Martin, Artisans Nursery
For supporting families and staff throughout the pandemic
"Ruth has supported our families by finding innovative ways to inspire learning at home and continue to connect each and everyone."
"She has supported, inspired and been there for each and every staff member, she has been our rock!! She deserves a huge Thank you from the Artisans Team and families."

Artventurers Harpenden & St Albans
For wonderful zoom art classes throughout the whole of lockdown and delivering all the supplies needed for the term in pre-prepared packs.
"My children looked forward to it hugely. Catriona had a smile and fun ready for us every week. It will most definitely be a happy memory for the children and we created some beautiful art that I will treasure."
"So much attention to detail."
Baby College Mid Herts
For doing everything to keep the classes going through the pandemic, both face to face and online.
"It was a great support to me as a mum with 2 under 2s at home on her own."
Body Mechanix
For being an incredible support to people during lockdown.
Camp Green
For moving online right at the beginning of the first lockdown, providing over 30 sessions per week for parents and children and continuing to evolve the offering.
"Tom has continued to provide an incredible array of classes, plus friendship, emotional support and a mental health group. Tom and his team are incredible and I wouldn't have survived lockdown without them."
Caroline Appleton Personal Trainer
For running online sessions throughout lockdown.
"kept us all motivated"
Chilli Pilates
For providing online classes and videos during lockdown.
Coppers Shoes
For providing a fantastic, innovative service.
"They delivering a selection of shoes to my door, waiting while I tried them on, then taking back the ones I did not want. So prompt, so polite, so patient."
Cracking Cakes
For keeping birthdays special throughout lockdown
"Even though celebrations had to be more low key this year, the cakes certainly weren't."
"So efficient and always with a smile and she put huge smiles on my kids faces during a really tough time for them, going above and beyond. A true star!"

Debbie Gilbert, Mums Unltd Network
For continuing to support small businesses during lockdown.
"She reduced attendance fees for small businesses, increased meetings in Zoom and proactively promoted and supported independent businesses."
Emilios and Toastilicious
For remaining open throughout lockdown
"It was so nice to have somewhere to go for excellent coffee/toastie if u needed to get out the house and feel a bit of normality!!!"

Emma Hunt PT
For setting up support groups for pregnant mums during lockdown whilst pregnant herself.
"Emma has helped so many women, in a very difficult time, feel like part of a community and I know all the mums involved would love to see her acknowledged for the invaluable support she has given us all."
"The mums involved will be forever grateful"
Feeding Time
For the amazing movie night boxes that gave people a lot of pleasure during lockdown.
"turned staying in into the new going out!"
"helped keep childhood memorable"
"made people feel special during lockdown"
"brilliant - saving birthdays during lockdown"
Fingertips Nursery
For continuing to provide outstanding care and education under very difficult and exhausting circumstances.
"Traumatised children were very badly affected by the lockdown... Fingertips welcomed our three year old foster child into their beautiful woodland nursery to give her a routine and to replace her usual preschool that had to close."
"Jenny and Shaun were so wonderfully caring and went above and beyond for us"
Fizzbug
For running free camps and online clubs, and raising funds and distributing laptops and tablet through the Share2Learn initiative.
"Kate raised £5000 and distributed 150 laptops and iPads to local schools and children in need"
Funnybones
For continuing classes on zoom during lockdown
"His Zoom lessons were great and he is very much missed locally."
Hannah Armstrong (Jolly Creative)
For coming to the rescue of a fellow small business at short notice
"in response to my tearful call, calmed me down and built a website for our shop literally overnight at the start of the November lockdown."
Harpenden Cycles
For working tirelessly during lockdown to provide a service to all of the families that needed a form of exercise during the last very difficult year.
Hurst Children's Theatre Group
For carrying on providing classes over Zoom during lockdown.
"it was such a critical way my girls saw and interacted with other adults."
"zoom lessons were totally fantastic and so much fun!"
Jelley's Meats
For offering a delivery service during lockdown.
"Jelleys were brilliant bringing his delicious meat when we needed it, always with a cheery outlook"
Jump'n'Juice
For continuing classes online during lockdown
"without the continued classes online I would have been enormous and in a far less positive mindset. Louise's positivity and energy really got me through."
Learning Lions
For continuing to provide phonics videos during lockdown and "making us laugh!"
Let's Dance Academy
For being incredibly entusiastic and continuing classes online
"Without this dance school operating online throughout COVID we would have lost all hope."
"Dance classes were the only thing we looked forward to each day in lockdown."
Lou Murphy Styles with Captain Tortue
For running weekly online events showcasing her clothes and different ways to style outfits.
"A great event to look forward to in the weeks of lockdown."
" At a time when the shops were closed this made buying clothes a highly enjoyable experience and greatly livened up lockdown."
Manor Pharmacy
For being there during lockdown.
"always so helpful and friendly and advice always so personalised."
Maria's
For their Mother's Day Afternoon Teas during lockdown.
Menace Sports
For running their camps to provide holiday childcare for parents who needed it during lockdown
"Their camps and activities are great for children"
" my kids have been going for years and love the camp and the staff are very friendly"
Mini Professors Harpenden & St Albans
For running brilliant Zoom classes during lockdown.
"her brilliant zoom classes became an entertaining and reassuring highlight of the lockdown week"
"They enabled children of all ages to learn, have fun and see their friends, at a time when school and social input was very limited. Thank you Tash!"
The Dance Studio
For moving all dance and junior acro classes onto Zoom.
"your classes kept our children active & engaged, provided social interaction outside their family"
" went a long way towards helping our children through lockdown, Thank you"
"hugely helped with overall mental well-being"
Jo Midgely - MummyFit Luton
For running online fitness classes during lockdown.
"provided a focus, support group and an escape from the chaos around"
"She's motivational and inspirational to so many and deserves recognition!"
Musicale
For continuing to provide music lessons online during lockdown and returning face-to-face as soon as possible.
"A well-run and friendly business"
"I have thoroughly enjoyed learning the saxophone as my retirement project."
Rebecca Windram, Violin Teacher, Musicale
For being brilliant at continuing lessons during lockdown
"My daughter had a few lessons where she was clearly struggling with being stuck at home and isolated. She found ways to help her open up in her lesson and be gently encouraging to help build her back up again.
"She put on additional lessons in the summer holidays because she was worried about learning lost and the children still looking for some normality"
All Professional Nannies
For continuing to go into people's homes to work through the pandemic, enabling parents to continue working and helping with home schooling.
PJ Garrity Fruit & Veg
For providing excellent quality fruit and veg throughout the whole pandemic.
"They were there every Friday come rain or shine and greeted each and every customer with a friendly smile"
"provided an outdoor way of shopping and the queues were testament to how popular they were"
SAADI Gymnastics
For their dedication to offering virtual gym sessions during lockdown
"They worked so hard to keep my daughter engaged"
"This had a really positive impact on the mental wellbeing of the gymnasts."
Sean's @ Redbourn
For delivering delicious meals and bakery
"Exceptional food at local prices. They go out of their way everyone!"
Showtime Circus
For keeping children entertained throughout the lockdowns with Hometime Circus via Zoom, and delivering outstanding parties during lockdown.
" The energy, positivity and drive from the owner was infectious and kept my children upbeat"
"Hometime Circus got my children motivated everyday. It was the highlight of 2020 in our house."
"an amazing experience for my daughter who has struggled with anxiety."
"Made such a difference to kids and also parents stuck inside with so much fun and entertainment, catering to all people's abilities and keeping the magic alive!"
"They really went above and beyond with a full, engaging timetable :)"
"The positivity from herself and her team no doubt helped my children's wellbeing throughout lockdown."
Stephanie Gross, Gymboree
For providing a great online service to keep in touch and keep spirits up during lockdown.
SW Dance Academy
For quickly arranging online classes during lockdown including guest teachers and West End performers.
"She kept the girls' spirits high and was, without a doubt, my daughter's lockdown life saver."
"kept my daughter active, happy, fit and engaged during lockdown. It gave her some structure and kept her smiling."
"They went above and beyond to try ensure that the children could have an outlet whilst at home and if a child was anxious, they were supported in so many ways to give them the confidence to continue."
"kept my daughter engaged with one of her passions and meant that she was keeping fit both physically and mentally. A real lifesaver."
"helped keep my two teenage girls motivated throughout lockdown."
The Kitchen Front
For delivering bread throughout lockdown.
The Little Gym
For switching to Zoom classes during lockdown and running camps outdoors when indoors wasn't allowed.
"kept my kids busy and burning much needed energy!!"
"kept my children sane and still feeling like part of a community; interacting with people other than immediate family"
" I was locked down with a new baby and felt very alone. Their online classes were fun and friendly and made me feel connected. I now go to in-person classes and my little boy loves them."
Theo Michaels & FiveDinners.com
For continuously doing free kids cook-along virtual classes 3 times a week throughout lockdown and providing a service to make meal-planning easy for families.
"What a star! And a great way to alleviate my kids boredom - and all for free! Thank you Theo! "
"having someone else plan what we are going to eat each week has saved my sanity and also pennies as I now hardly throw any food waste way."
"made one very important aspect of life less stressful and even fun during a challenging time"
Threads
For going the extra mile and staying committed to their customers through lockdown with online ordering and delivery services.
"they made it possible to treat people in lockdown."
"amazing positivity and efficient service in very difficult times. A great family business."
"a fabulous delivery service of cards during lockdown."
"provided an amazing service"
Tricia King Postnatal
For continuing to provide her birthing and postnatal services online and in person throughout the pandemic.
"[online baby massage] these classes really helped and were a great way to socialise with other mums going through the same things as me with the advantage of Tricia's advice and support"
"She helped us tremendously as a sleep coach for my son AND a lactation consultant for my breastfeeding troubles with my daughter. Thank you, Tricia!"
"She was able to visit and support us when others could not. For that we are so grateful."
"She was my birth partner while my husband took care of our toddler at home as finding childcare was not easy at the time. She also provided post natal support for many weeks which was extremely helpful."
Victoria McDermott, Indigo Holistics
For amazing meditation sessions online
"she is a lockdown lifesaver"
Wendy Warren Jewellery
For helping customers find gifts and posting regular, upbeat videos during lockdown.
"Has been a total angel. Not only helping with gifts but her whole being has helped with positivity and love."
"great advice for different looks."
"Her regular videos have kept things feeling as normal as they could be over the last year. Nothing is too much trouble for Wendy and her kindness has been greatly appreciated."
Angela Rake, Zing Wellness
For successfully taking her Pilates classes online.
"A point of relaxation, sanity and serenity during an awful year!"
"a mental and physical life saver from the stresses of the last 18 months."
"went above and beyond to continue to provide excellent Pilates teaching and classes through lockdown."
"incredible adaption of her Pilates classes to online provision providing much needed weekly dose of wellness, exercise and me-time."
"Lovely forum for like minded Mums. Very creative in adapting service to suit the lockdown restrictions."
Zuckermaus Austrian Bakery
For providing much needed treats to cheer us all up.
"efficiently delivered to your door. They also make great cakes for special occasions"
Zumba with Jen Papple
For running her high-energy Zumba classes online
" Jenny has inspired us to keep exercising, be motivated and have a healthy mind and body."
"Jenny Papple's smile and moves kept so many happy and fit during a difficult time!"