(First published February 2021 during the Coronavirus lockdown)
If you are out walking with the children, why not add an activity to make it more interesting. There are some hunts and trails set up around Harpenden or there's geocaching, which you can do for free. You can find these on our Things To Do - Out and About section.
Or here's a simple "scavenger hunt" game that you could. There's 3 different cards, so how you play the game is up to you. Use them on separate walks and work as together each time to spot the items listed. Or make it a competition with teams or individuals trying to be the first to get a line in any direction and then the first to fill their card,
or see who gets the most by the end of the walk. Adapt the cards as you need to work for your walking area.
You can find a PDF version to download and print here.
Scroll down for more ideas.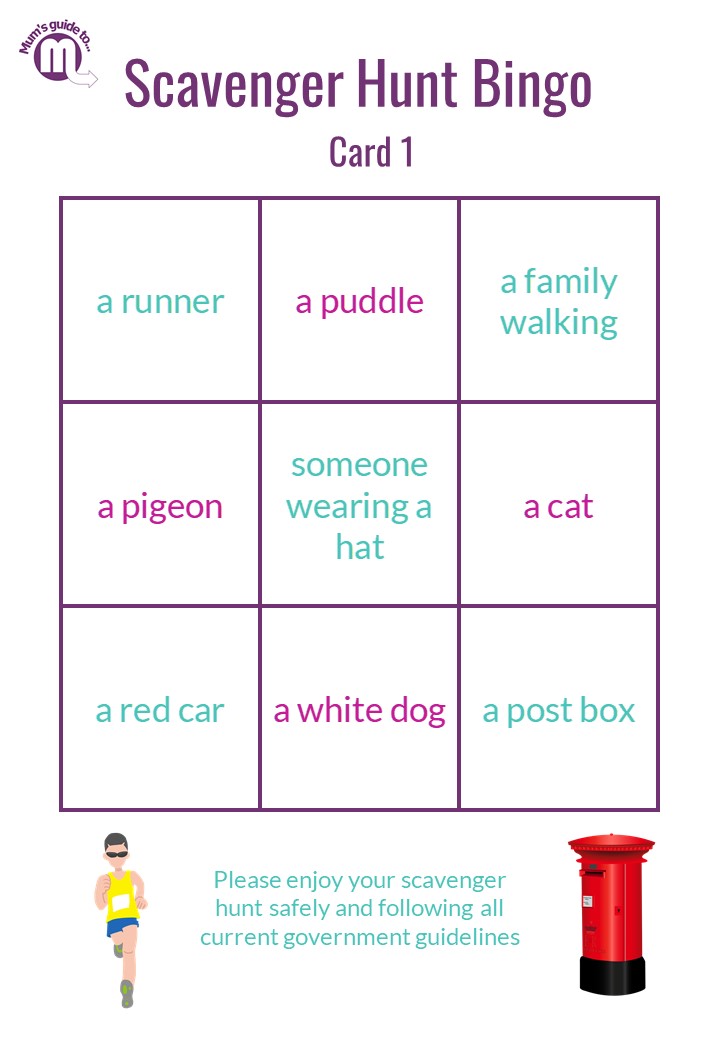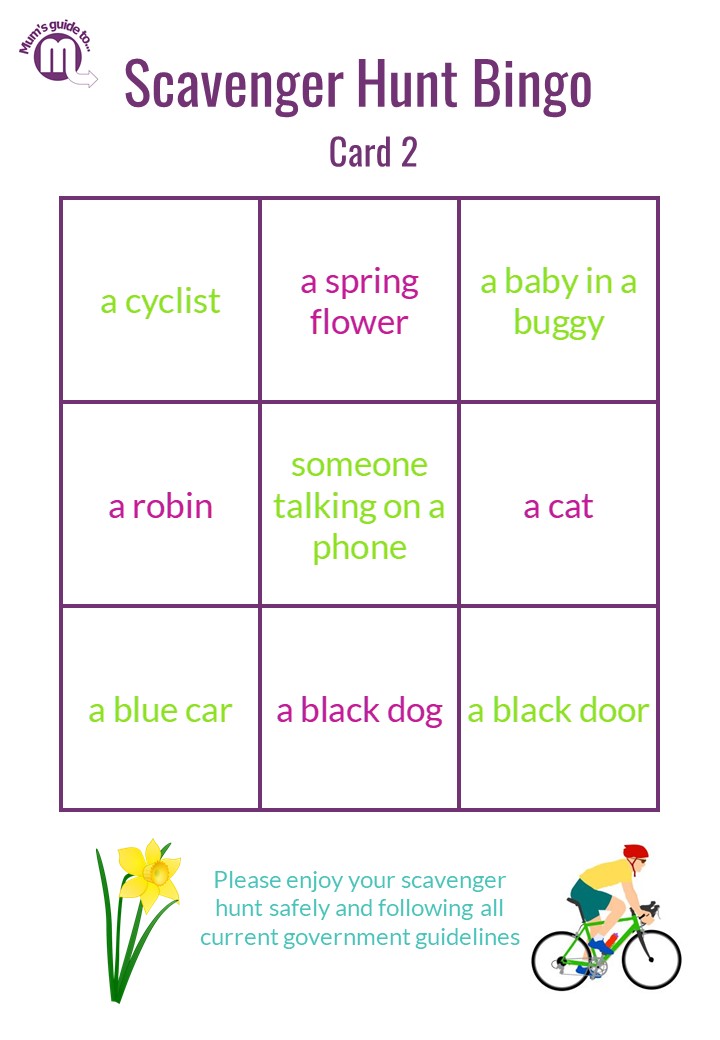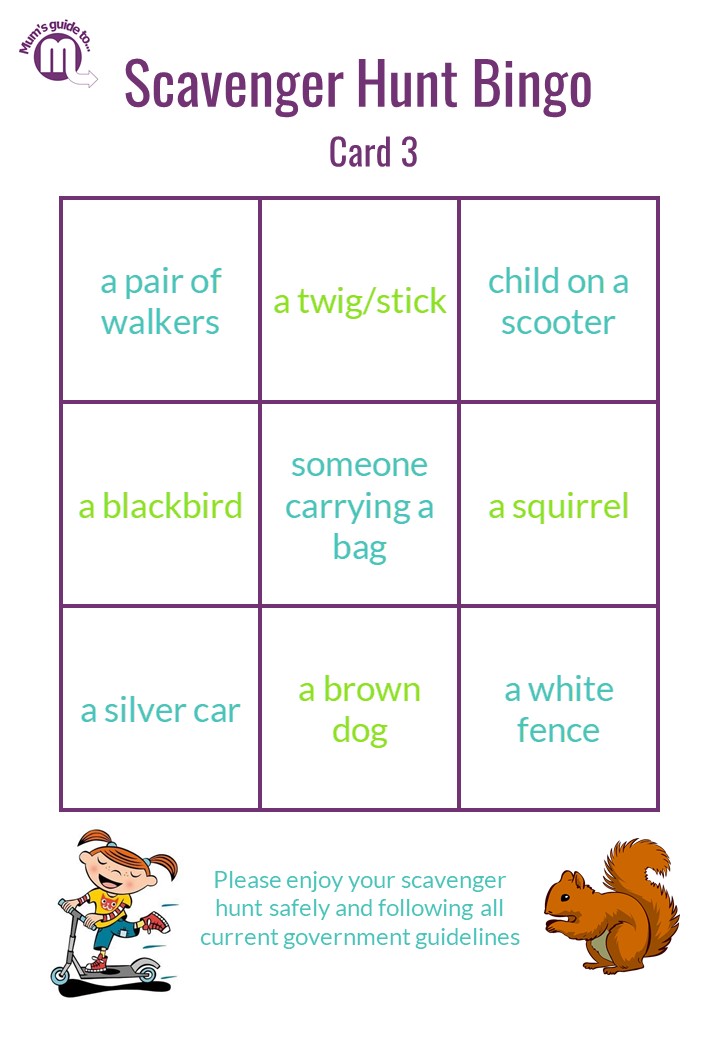 Need more ideas?
How about picking a colour each walk and finding things of that colour? Take a photo and create a collage.
Create a grid of numbers 1 to 99. How many can you spot them on your walk - door numbers, car registrations, bus numbers, shop names, road signs.
Look for house names, street names, road signs, starting with each letter of the alphabet. You can only use each once e.g High Street = H. How many can you get? (You don't have to do them in order!)
Or, this is one we've seen popping up a few places lately, look for each letter of the alphabet on signs, car registrations etc and photograph it to make an alphabet collage - you can use any letter in any name/sign but try to use each name/sign only once.