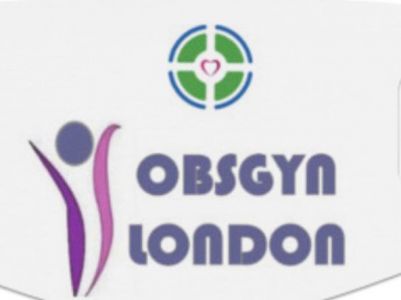 Virtual/remote options available
Obsgyn London provides the highest quality of women's services and ensures that we not only just look after the medical needs but also the emotional needs. It is a responsibility we don't take lightly. OBL provides care for both pregnant and non-pregnant women by experienced consultants and we will support you in every step of the way.

www.obsgynlondon.co.uk



020 3289 2182 / 020 7132 1440

Click address to view map:
Lycahealth, 1 West Ferry Circus, Canary Wharf, E14 4HD

hide map
IN ST ALBANS
Sleep coaching can often be regarded with caution and suspicion but put simply, it's about helping parents/carers and childcare practitioners to understand and optimize sleep in a gentle manner. With such little time and such an overwhelming amount of information out there it's hard to know what is relevant to you and your family. This is where some sleep consultancy with Kourtnie can help.... Read more

www.bebestranquilos.com



07925028450

Based in St Albans
Do you have a 5-15 year old that would like to have LOADS of FUN trying different activities whilst learning lots about healthy eating? Then don't miss your chance to reserve a place in our St Albans BeeZee Families group! The entire family can learn and take part in our groups to make healthy changes together.

www.beezeebodies.com



01707 248648

Marlborough Science Academy, St Albans, AL1 2QA

Baby and child first aid classes for parents, carers & children. We have lots of options for you to access whilst face to face courses are unavailable. You can choose to learn at your own pace with an e-learning course or join us for a live streamed session! The courses all enable and encourage you to interact with our trainers and some also include attendance to a short practical session date TBC.

www.daisyfirstaid.com



07480064843

Based in St Albans
Hertfordshire Family Centre Service provides a range of services for local family including Preparing for Baby courses, Talking Baby & Parenthood social groups for Antental and Postnatal mums, Self-Weigh, Breastfeeding support, Introduction to Solid Foods guidance, First Aid Courses, Parenting courses and more. For what's on offer please see our Facebook pages. The Family Centre Service can also support you if you're facing parenting challenges, contact a member of their friendly team on 0300 1237572.

www.hertsfamilycentres.org


0300 123 7572

Fleetville Family Centre, Woodstock Road South, St Albans, AL1 4QJ
Marshalswick Family Centre, Sherwood Avenue Recreational Ground, St Albans, AL4 9QL
Sopwell Family Centre, Mandeville Drive, St Albans, AL1 2LE

Virtual/remote options available
- Certified Holistic Sleep Coach, working with families to address their little one's sleep problems.
- Personalised approach, taking into account the family context, personalities and parenting style.

gentlesleepcoach.uk



07788617357

Based in St Albans
Suzelie is a Registered Health Visitor and Paediatric Nurse available for private consultation around postnatal wellbeing, postnatal anxiety and low mood, breastfeeding support and child behaviour challenges. She is based in St Albans

www.suzeliegundry.com



07368244880

Based in St Albans
Learning how to cultivate mindfulness within your everyday interactions can help you to manage the challenges that all parents experience. 'Mindful Parenting: Basics And Beyond' is a two session evening course that is suitable for parents with children of any age.

Visit our website or email for more information.

www.risenshine.info



07986874672

St Albans' Friends Meeting House, St Albans, AL1 3UD

Sleep Time Consulting is here to help with all of your children's sleep problems. If you would like any help getting your child of any age to take more restful naps and longer sleep at night get in touch! As a certified sleep consultant I pride myself on using gentle techniques to help each family in an individual way and to get the sleep they deserve! I offer a range of services from me online Sleep Academy e-course.

sleeptimeconsulting.co.uk



07748677908

Based in St Albans
Our membership of nearly 200 families with multiple births comes from the towns & villages within a 10 mile radius of St. Albans. We hold Regular playgroups, Park trips/days out, Social nights, 4 family parties a year & Regular 'bumps' evenings. As a member you will also be entitled to discounts at local businesses such as Clarks, Jojo Maman Bebe & Softplay venues. To find out more please contact us.
Based in St Albans
Add your business to our listings >
When contacting any of the businesses listed here please mention that you found them via Mum's guide to St Albans.
If you find any links or email addresses that no longer work, or details which are incorrect please contact us and let us know.