My boys love soft play and I've been meaning to take them to The Playbarn in Fenstanton for a while now. Week four of the Summer holidays hit and it was time!
They have three booking slots available at the moment. 10-12, 12.30-2.30, and 3-5. I booked very late in the day (twenty minutes before we needed to leave), and we jumped in the car and headed down there. Based at Crystal Lakes, it is a super easy drive (even though I got lost, although that was down to me not looking at Google Maps properly), and from Godmanchester it took less than ten minutes. There is a large car park in front of the barn so parking is really easy.
When we went in, we gave them the name on the booking and they let us through the securely locked gate. There are lots of really well spaced out seats available and you can pretty much see most of the soft play area from wherever you are sitting, so it is easy to keep an eye and ear on your kids. The whole place looked very clean fresh.
There are different areas of the barn. There is a baby section that has its own little gate to stop the babies from escaping and the big kids getting in. It is a lovely big area with lots of sensory things for them to play with, some rockers.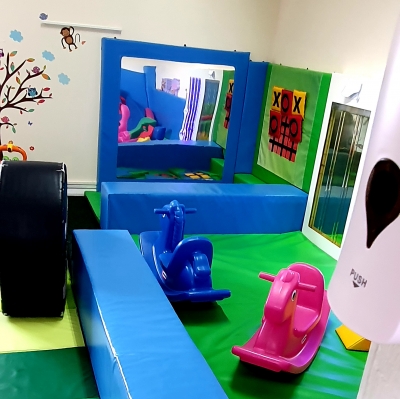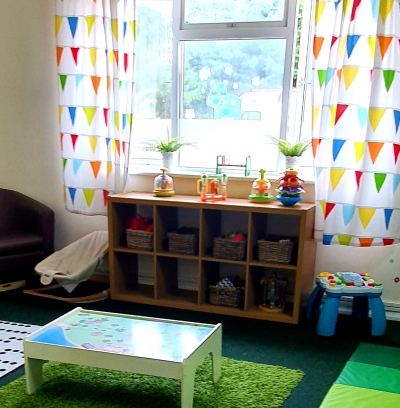 There is then an under 4's section which is attached to the main play frame. It has a small slide and play section. There's also an area where there is a toy kitchen and brick building area! And then the main play frame itself which is a really decent size. It has lots of areas to run around and a set of three big slides going down the middle. My boys were happily running around in there for almost two hours. It even has a truck to sit in at the top and look out of!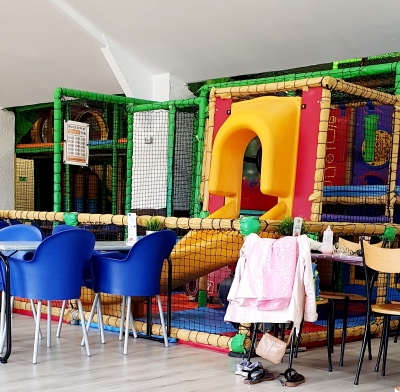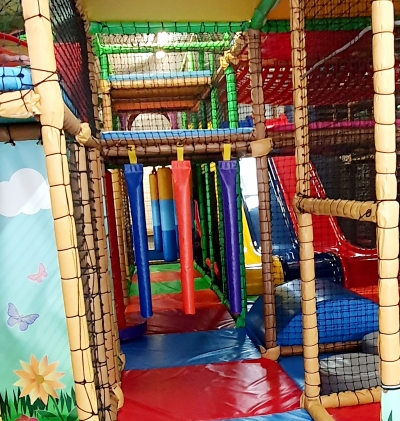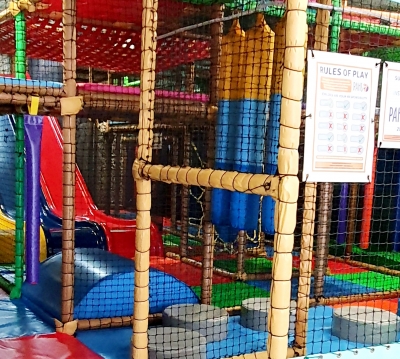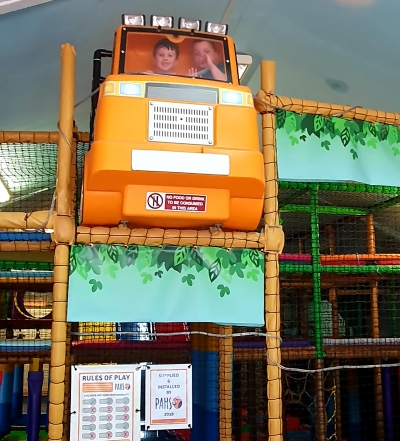 I used the ladies toilets, which is really spacious and clean. There are two cubicles, one with an adult-sized toilet and children's seat to pull down on it, and one which is a toddler size toilet. There are adult and child-sized sinks, plus steps available. There are also two changing areas. One is the standard pull-down white plastic table on the wall and one is a much more comfy-looking changing table.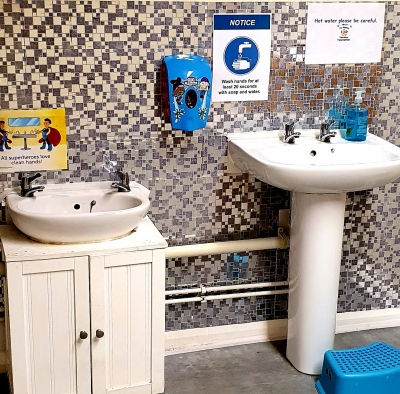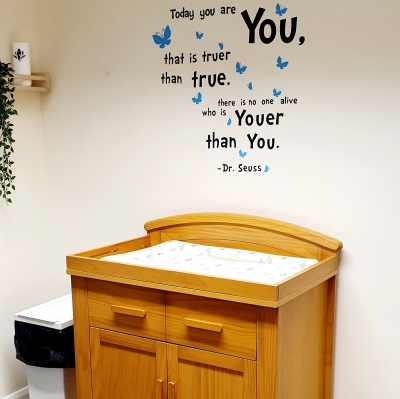 We also ate there and were impressed with the food. They have an adult and children's menu - the adults have things like all day breakfasts, jacket potatoes, burgers and toasted sarnies, and the kids menu has similar smaller sized portions! I had a sausage sandwich, my eldest had two servings of beans on toast and the youngest had cheese on toast. There is a sign up asking you to order your food within the first hour of you being there, and the service was very speedy and friendly. There is also a range of cakes, cookies and sweet treats, along with some baby pouches too.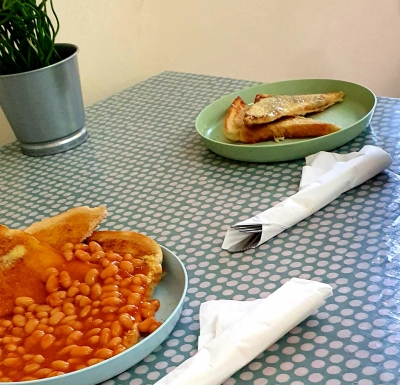 All in all, we were really impressed with The Playbarn. It was clean, not too busy, and most importantly, the boys had loads of fun there!