Please note that the information provided below is for general guidance and Mum's Guide To Limited does not endorse any of the listed information. It is your responsibility to check necessary registrations, qualifications and references.
IN HERTFORD
Kumon enables children of any age and ability to develop key foundations for learning. Our unique study method focuses on enabling children to work independently. They progress through small steps to develop ability and fluency before moving on. Study is not based on school curriculum or age, allowing children the flexibility to revisit skills where they need to and progress beyond school level where ability allows.

www.kumon.co.uk


email via their website


01992 537 942

Hertford Methodist Church, Ware Road, Hertford, SG13 7DZ

Expert language tuition for French, German and English learners of all ages, from beginner to A-level and beyond, with experienced and friendly teacher. This may include exam preparation (listening, speaking, reading and writing), intensive learning or language skills in a social context and more. Please contact Jocelyn at Mastering Languages to discuss your requirements.
Based in Hertford
OUTSIDE HERTFORD
Virtual/remote options available
Accelerate Tutors - connecting you with top teaching talent across the UK online or face-to-face. All of our tutors are fully qualified teachers and offer flexible options including 1 : 1 or 1 : few (small) group sessions to suit all ages and all levels including Primary, SATs, GCSE and A Level!

Our 1 : 1 sessions can be accessed online or face-to-face, our fully qualified teachers are... Read more
Based in Holborn, London
ACE Recall Study Performance Coaching gives your teenager the most effective study skills, expertly coached 1 to 1, online from home. Your teenager will discover how to learn and revise most effectively across all subjects and perform under exam time pressure. Parents choose ACE Recall for the smart study techniques not taught in school, plus the new skills and confidence to succeed their teenager gains. Achieve higher grades without stress now and secure the brightest future you want for your teenager.

www.acerecall.co.uk



01727823543

Based in St Albans
Virtual/remote options available
Boost your child's Science, English and Maths grades with Achieving Success through our online tutoring courses. Our online tutors are fully qualified teachers and provide tuition from years 1 &2 through to GCSE level.

achieving-success.co.uk



01217692795

Based in Birmingham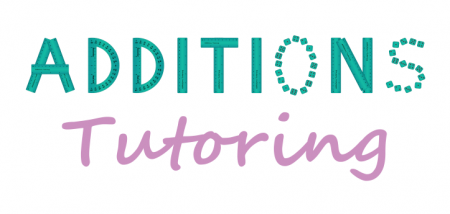 Virtual/remote options available
Additions Tutoring provides one to one and small group tuition for children from Year 1 up to GCSEs. We also specialise in 11+ and entrance exam preparation.
We offer both online and face to face tuition.

www.additionstutoring.co.uk



07967011115 / 01763661145

Based in Buntingford
Virtual/remote options available
On Demand Digital Learning for KS2, SATs & 11+

Founded by two teachers with over twenty years teaching experience spanning both the State and Independent sectors. Whether you're worried about homeschooling, need to bridge any learning gaps or simply want extra support for your child, we can help! Learning should be fun!

www.adeducate.co.uk



07595 190031

Based in St Albans
Fun and friendly paediatric first aid classes for parent, grandparents and carers. This two hour course is specially designed to give parents peace of mind and the confidence to act in an emergency. Learn together with friends and family by hosting a class from the comfort of your own home. Life saving skills brought to you! Paediatric certified first aid courses also available.(OFSTED Approved)

www.babybeesafefirstaid.co.uk



07787323035

31 Plaxton Way, Ware, SG12 7FB

We are Jo and Louise and we are Bright Sparks Teaching. We are two experienced teachers who offer 1:1 tutoring and workshops in English and Maths, for primary aged children. We run our workshops from our air conditioned and heated studio based in Great Ashby, Stevenage. Our workshops are fun, hands on and interactive. Find us on Facebook for more information!
Bright Sparks Teaching Studio , 194 Cleveland Way , Stevenage , SG1 6BY

Wise Owl Education provide Maths and English lessons for 3-16 year olds. Children are taught by professional, experienced, qualified teachers. Classes are held in specially designed classrooms at Parents Paradise. For children 11 years & under lessons also include one hours free play (for student & sibling) before or after the lesson as a reward for their efforts in class. Max 8 children in each class.

parentsparadise.co.uk



0345 095 0070

Unit C, Greatham Road Industrial Estate, Greatham Road, Bushey, Watford, WD23 2NZ

Add your business to our listings >
When contacting any of the businesses listed here please mention that you found them via Mum's guide to Hertford.
If you find any links or email addresses that no longer work, or details which are incorrect please contact us and let us know.