Filter this category
IN HERTFORD
We are a friendly community arts centre offering unique, themed arty parties. Choose your own theme to suit your child's wishes. Create clay sculptures or models, design T-shirts or make your own suggestion. Maximum of 15 children per party (10 for clay) - bring along your own birthday cake and snacks. Availability is usually at weekends.

www.courtyardarts.org.uk



01992 509596

Port Vale, Hertford, SG14 3AA

Why not give our pool parties with inflatables a go? They're designed specifically for children - including those grown-up kids among you - aged eight and up, making them great fun for all. Have you got the balance and the courage to stay on the inflatables without falling into the pool? Challenge yourself, your children and their friends today. 5-7 yrs in small pool. 8+ in main pool.

www.everyoneactive.com


email via their website


01992 584000

Hartham Leisure Centre, Hartham Common, Hertford, SG14 1QR

We have lots of different, fun ways to help your child celebrate their special day. One and a half hours of fun- 1 hour of creativity and 30 minutes for munchies and giggles. Min 8 children- Max 30. A dedicated member of staff will assist the party goers. We can offer a catered party. See website for the different party options.

manicceramicsherts.co.uk



01992 554124

22 Port Vale, Hertford, SG14 3AB

Why not give your kids, big or small, a party with a difference? With our Bushcraft Party package they can come to our camp (Wormley West End, Hertfordshire near Hertford & A10 London), and have their own mini-adventure. The Bushcraft party can be highly customised, depending on the age, ability and interests of the group.

www.polarisbushcraft.co.uk



07971 289604

Private Woodland, Brickendon Lane, Bayford, Hertford, SG13 8QB

Popdance Parties. We have fun! As well as: •Learning amazing routines to Pop music that kids love •Getting to choose what tracks to dance to •Dancing to the likes of Little Mix, Bruno Mars and Taylor Swift •Having fun with friends •Being Active •Putting on a performance at pick up time •Tons of your favourite pop tracks to choose from!

popdance.co.uk



03332 026264

Based in Hertford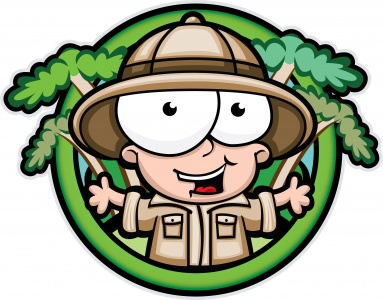 Highlighted Listing
Age: 6 - Adult
Live Exotic Animal Parties. Ranger Stu provides fun, educational and entertaining presentations for all events. ​ From curriculum based school talks to fun and engaging birthday parties, we will help you create a personal and treasured experience at your home, school or corporate event. Inspiring, fun and truly memorable. ​ Ranger Stu brings you a huge selection of live exotic animals - including birds, invertebrates, reptiles and mammals - to you. ​ What's more, he is fully insured, licensed and with clean DBS certification. So rest assured, you're in the safest hands! He is renowned as one of the leaders in this field having completed various television projects and regularly presenting at the natural history museum and the science museum as well. Ranger Stu lives in Hertford making this local man the ideal choice for your party.

www.rangerstu.co.uk



07784032992 / 07784032992

Learning about an animal topic this term? ​ Want to have a fun, educational and interesting learning resource in your classroom? ​ Well Ranger Stu's Virtual Zoo provides live animal experiences directly to your school! ​ Customisable to each school, learning resources available before the event and a live virtual 1 hour meet and greet with Ranger Stu and his animals! ​ These have also become very popular with scout and guide groups and other educational organisations. A great addition to shake up weekly meet ups over zoom and even a way to help towards the Animal Carer badge or Environmental Conservation badge. ​ The great thing about Ranger Stu's Virtual Zoo is that this can take place at any school or educational group within the U.K. or even the world! ​ Whether you are a school, scout or guide group or any other educational setting this is not one to miss! Get in touch today for availability and pricing.

www.rangerstu.co.uk



07784032992 / 07784032992

Cedars Nature Centre, Theobalds Lane, Waltham Cross, EN8 8RU

Xpression Dance is a dance company bringing you a range of styles including jazz, lyrical jazz, street dance. We offer dance parties for all ages. Please contact us for more information.

www.xpressiondance.co.uk



07795 436361

Based in Hertford
OUTSIDE HERTFORD
This 20,000 sq foot trampoline park is the latest addition to the Air Space family. Stevenage boasts a dodgeball courts, basketball lane, a massive free jumping arena and a performance wall and performance trampoline. Special autism-friendly sessions on Sunday mornings.



oxygenfreejumping.co.uk


0845 0941 888

Unit 1, Stevenage Leisure Park, Stevenage, SG1 2UA

Bubblelicious Hot Tub Hire provides you with a little bit of luxury in you own back yard! Affordable professional, reliable!
We are a family run business in based in Essex. We deliver around Essex and surrounding areas. Fully insured and low deposit.

Available for children's parties or adult parties or just relax Please contact us for more information
Based in Benfleet
When contacting any of the businesses listed here please mention Mum's guide to Hertford.
If you would like to have a listing or a banner advert have a look at our different options.
If you find any links or email addresses that no longer work please contact us and let us know.