Lockdown Birthday Parties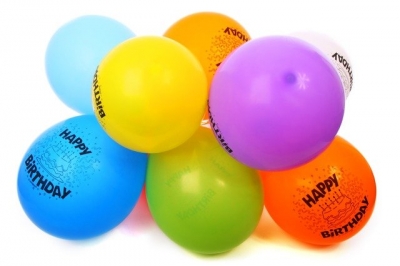 Here we go again.... Lockdown 3:0 is it now?
For those of you (like ourselves) who have a little one with an immient birthday approaching this will mean that we have to change our thinking around birthday parties for the foreseeable.
With this in mind we know that many of you may now be stumped for ideas to make your child's birthday memorable without a traditional party, but this doesn't mean that we can't plan the perfect and memorable birthday parties for our little ones.
Back to Basics
If I think back to when I was a child I had some fantastic birthday parties, ones at the zoo, whole class disco parties and so on but the parties that I remember the most are the ones we had at home. When I think back to my happiest memories of childhood parties I remember the colourful balloons, a special birthday outfit to wear, a round of pass the parcel and just generally being made a fuss of. The fact is sometimes we as parents can over complicate party ideas putting huge stress on ourselves perhaps the opportunity to scale back birthday celebrations may well be a positive thing.
So what do we need to plan the perfect at home party for your family bubble?
Manage expectations
Depending on the age of your child you may find it best to either to be very honest with them, explain the situation and explain that you will need to have a different type of party this year. With older children you may well be able to offer them an I.O.U party to redeem when circumstances have changed.
Decorations
Most of all your child wants to feel special on their birthday and a few simple at home touches can make the world of different, colourful banners and balloons, banners on the door etc. means that (from your child's point of view at least) the whole world will know it's their birthday.
If you are keen to protect the environment search for eco-friendly decorations, pinterest has some amazing ideas and free to print decorations for a variety of themes, perhaps have some reusable birthday bunting made , we have some made by wonderful local company Cherry Pie Makes and reuse it for everyone's birthday each year, how about paper lanterns instead of balloons, with only your bubble in attendance why not use your usual plates and save additional cost and waste.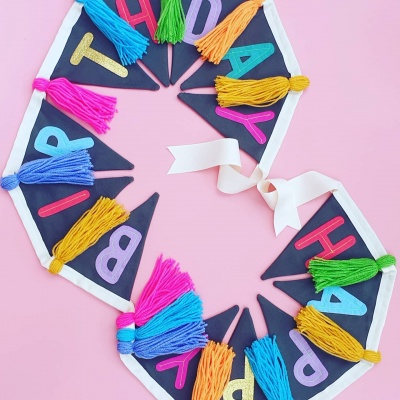 A statement piñata is always a popular decoration and activity and you can either make one yourself or buy one fairly cheaply from a local supermarket or party store (some of which are open for click and collect_.
Entertainment
Lots of entertainers are now also offering zoom parties which are a very popular option. A surprise video call from your child's favourite princess or superhero is sure to give them memories they will treasure for a lifetime or a live zoom party with Ranger Stu and his animals is sure to delight and to support struggling entertainers in these difficult times. You can find out more information regarding that here.
If an external entertainer is not in your budget or not what you had in mind then don't shy away from the traditional party games which younger children are sure to love. Pass the parcel, musical bumps, a special treasure hunt perhaps, are all cheap and cheerful but fun ways to entertain your child.
For older children or some alternative ideas you could source a teepee company to set up a sleepover for your little one and their best friend (or if you have a tent do this yourself). We recently hired some teepees from The greatest sleepover and had an amazing time as a family.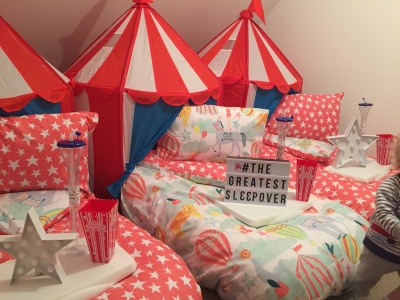 You could hire or buy a protector for an outside movie night with hot chocolate and homemade popcorn cones (pinterest again!). A local company provide these here.
You could throw a gaming party for your little one with fortnight (or similar) themed snacks.
You could throw a mini pamper party for your little princesses with mini manicures, face packs and foot soaks the order of the day.
You could throw an arts and crafts party, either sourcing a local company such as Cherry Pie makes to provide make at home kits or by ordering from companies such as baker ross.
For older children (teenagers) the internet is a wealth of knowledge of how to set up a homemade escape room.
Or if you have a large garden how about a Nerf gun party (not for the faint at heart)!
Netflix Birthday Message
If you have Netflix you can access a range of birthday messages by just searching "Birthday messages" on your Netflix account.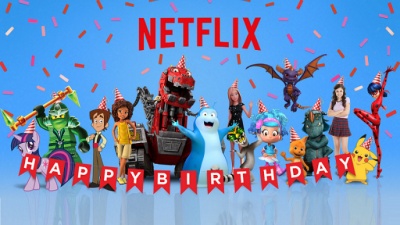 A Virtual day out?
Why not consider utilising the many virtual and live streams avaliable at the moment and take a birthday trip to a theme park or museum or head off on a virtual african safari. More info here.
Cake time!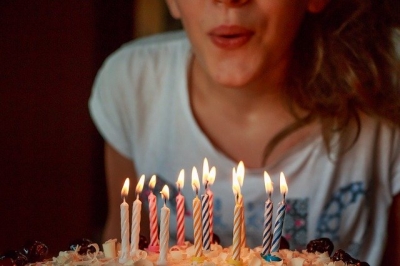 If your usual party plans are scaled back this year this doesn't mean you need to scale back on the cake ideas. Why not bake a special cake for your child this year and get them to help decorate, or use a local company to help create a show stopping piece! Don't be afraid to break from the norm, if you child doesn't like cake, how about an ice cream cake? Or a jelly one? Or a cake compiled of doughnuts, or a cheese and crackers cake? Now is the time to let your imagination run riot. A lot of local cake companies are still working for preorders such as The Hertford Cake Co
with lots more suggestions here.
Alternatively if you have younger children (or you are exceptionally brave plan a homemade cake smash) for lots of fun, mess and memorable photos.
Refreshments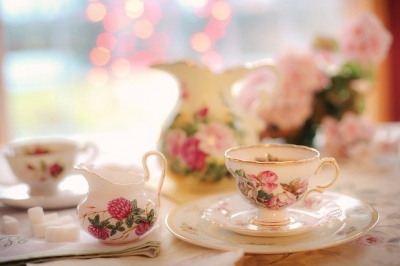 Why not plan a special birthday tea party for your family unit, this could be as simple as your childs favourite dinner, or a special take away (some ideas here).
Or perhaps hire a special treat package from Serendipity Hertford who do socially distanced doorstep drop offs of treat boxes and afternoon tea packages.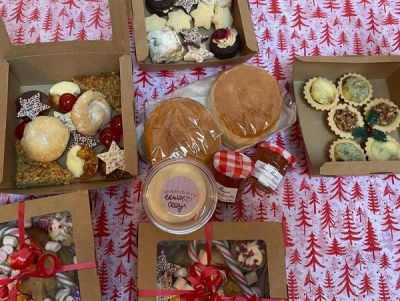 Including Family and Friends who are outside your bubble
There are several ways to ensure your child is able to celebrate with their loved ones this year .
Zoom has grown in popularity and of course you could still include all your little ones family and friends in the birthday celebrations, this works particularly well for cake time.
Or you could plan a birthday parade (bare with me I haven't lost my mind) if you live in a close small knit community you could ask your friends and neighbours to make a small sign or poster wishing your child a happy birthday to place in their windows or arrange for them to give your birthday child the VIP treatment and wave at them (from inside) as they pass by. If there's been any positives from this lockdown it is that it has brought communities together and I'm sure many of them would be happy to make a small gesture to your child on their special day to make them feel like a celebrity for the day.
Celebrate in school
If your child is stil in school (keyworker provision) or nursery and will be in school on their special day you could liaise with your child's class teacher and if allowed send in party bags or a special treat to hand out at the end of the day so they still get that party vibe. This may take a little coordinating as you may need to provide prepacked treats in several days prior to the date for quarantining.
So there we have it, lockdown may have limited the numbers of people we can have in attendance at gatherings but it has not limited our creativity. We may have to rethink many of the traditional aspects of a child's party but with a little adaptation, a positive attitude and a willingness to embrace these changes and in some cases a back to basics approach we can still plan a fun and memorable birthday celebration for our children, one that hopefully they will look back on in years to come with fond memories.
What have you got planned for your child's birthday this year? Be sure to let us know in the comments?
Thanks for reading
Kayleigh & The Boys
XxxX