Why should I choose Tiny Toes Hertford Day Nursery and Pre-School for my child?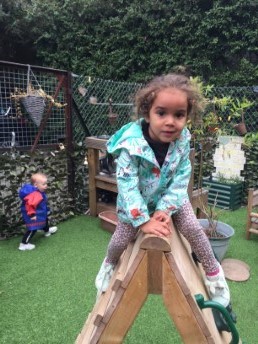 We're incredibly proud to offer the Curiosity Approach at our Hertford day nursery – and currently have spaces available to welcome new children. The Curiosity Approach philosophy is a modern-day approach to early years childhood development. At our nursery we aim to provide beautiful and engaging environments for our children, allowing them to be curious, confident and independent learners and doers.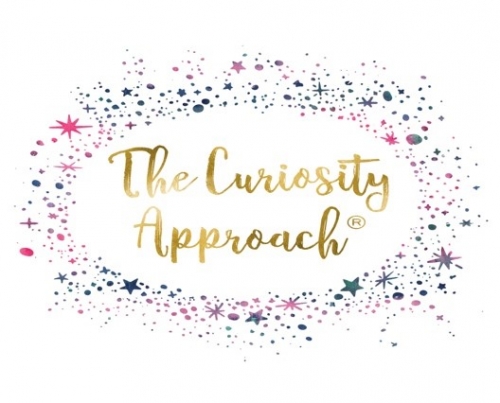 Since following this early years' approach, we stripped our nursery back to basics, removing as much plastic, clutter and single-use toys as possible. In their place we provide authentic items, such as you'd find at home, and natural objects (or natural loose-part materials, as we call them). This allows children to draw on their own imagination, and to use it drive the direction of their play.
"Tiny Toes Hertford is the best! We have had both our children attend there over the last 3 years and the staff are just fantastic, so caring and supportive. Highly recommend this lovely, attentive nursery." - Tiny Toes Parent Google review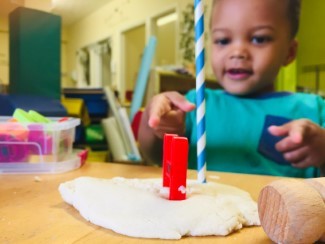 Our setting comprises of two main areas: upstairs where we have our baby-room, and downstairs which is a free-flow system. This free-flow system allows our toddlers and pre-schoolers to move freely between different learning areas.
The baby room, dedicated to our youngest children, provides them with a peaceful, calm environment that has been set up to promote independence and curious play.
When new children join our setting, we allow them to have settle-in sessions to gently introduce the staff and new environment to the child. At this early stage we note down details of the child's existing routine at home, likes, dislikes and personal preferences such as how they like to sleep (e.g.with a special comforter or dummy).
Our baby-room allows the babies in our care to explore and easily access the resources they choose to play with. In line with our Curiosity Approach ethos, we look at how our environments look from the child's perspective. This is always in mind with any activities we set up and also the way the room is arranged. We get down to a child's level to view the room from their perspective and provide a more engaging environment that sparks curiosity, awe and wonder.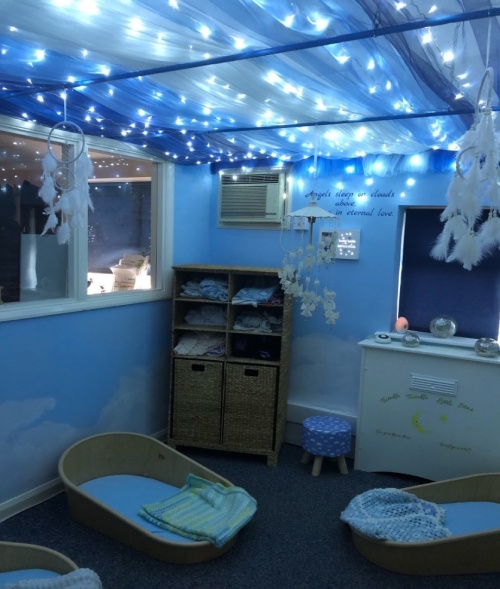 We will follow their routines as closely as possible for naps and bottles, working in close partnership with our parents for guidance on changes to routine. We are also a child-led nursery, so with that in mind, if baby or child needs to rest outside of their usual routine, we will allow this and will of course keep parents updated of this via feedback on collection and by our online learning journal - eyLog.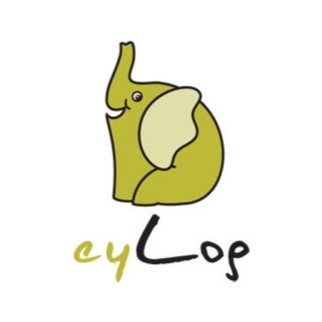 eyLog is our online learning journal. The eyLog mobile app is used to generate all of our observations of each child's developments and progress. We also use it to provide daily feedback for activities, meals, nappy changes, and sleep times. Parents' also have the facility to share their own observations of home such as special occasions, milestones or anything they'd like to share with their child's keyworker.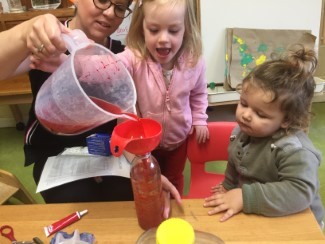 Every child has an allocated keyworker who will help support that child's development and day-to-day personal care needs, they will also provide observations and progress updates and feedback when needed and will work closely with the family to support the child's individual needs.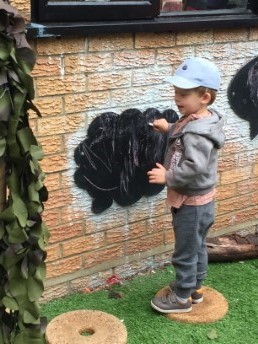 Downstairs, you'll find our free-flow rooms that let our children have direct access to our outdoor space. These rooms are dedicated to our toddlers and preschool-age children with the aim to encourage confident and independent play. The children are encouraged to explore and can move freely between these rooms. This allows them to choose the area and activities they want to do.
We continue to support their independence by providing group adult-led activities for our older children to help prepare them for next steps to school. We also offer small group and 1-to-1 activities to provide additional learning support if it's needed. We rolled out a nursery wide use of Makaton sign language, and have a weekly video we share to help parents support this learning at home. This helps the whole nursery to support a child in our setting that uses it for communication. It helps that child greatly, and teaches the other children about the importance of inclusion.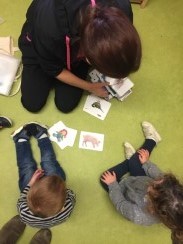 "Highly recommend Tiny Toes Hertford. The staff are so welcoming and caring. My son has communication difficulties and setting is committed to learning Makaton with the other children to enable him to communicate more effectively with others. This has benefitted him enormously. My son us very happy there and loves being part of the Tiny Toes family." - Tiny Toes Parent Facebook page review
We don't force children to write before they are ready, but provide plenty of pre-writing activities to prepare them for this when they are. If a child is showing an interest in writing we will support them in this and provide opportunities to make marks and practise letter formations or writing their names.
As Einstein said 'Play is the highest form of research', so this is part of our ethos to promote learning and provide learning opportunities through play rather than by using worksheets. Adult-led activities allow the possibility to ask questions and extend learning around a particular learning area.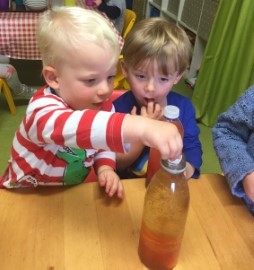 Over the past few years, we've also taken many steps to become a more sustainable nursery and small business. Some of these steps include:
· Fabric reusable aprons
· Fabric reusable table clothes
· Flannels in place of paper towels and to replace wet wipes at meal times
· Glass bottle milk delivery with reusable bottles
· Cheeky wipe fabric reusable wet wipes
· Plastic-free toilet paper that also gives back to charity
· Bulk buy and refill cleaning products
· Nappy collections that dispose of nappies in a more sustainable way so they don't end up in landfill
· Upcycling and reusing when we can.
"We have sent both of our children to Tiny Toes in Hertford and couldn't be happier. The staff really care and enjoy the children, and my two have always been so happy there. My youngest occasionally visits a local care home with the nursery, which I think is just lovely." - Tiny Toes Parent google review
We also put a strong emphasis on being a part of our local community and have built relationships with our local library, a local care home for visits with and from the residents, and regular visits to local cultural and community events when these are age appropriate. We also regularly take collections of items for our nearest foodbank to support this essential local service.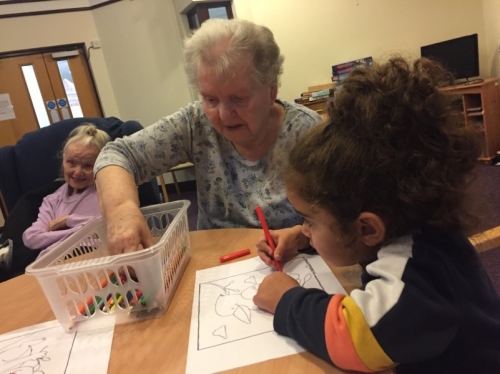 Over the recent lockdown, our nursery remained open with a skeleton team to support the children of keyworkers and vulnerable children. Both the children and the staff showed their amazing resilience and ability to adapt to change in very strange and challenging times. For those of our children who remained at home over lockdown, our staff prepared messages, videos and activity ideas that we shared with them via our social media to keep in touch.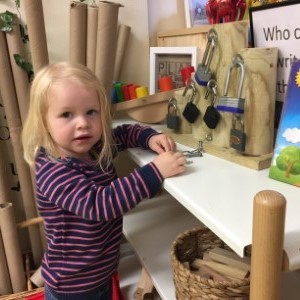 As lockdown eases, our nursery has reopened its doors again, welcoming many of our children back. It's also coming to the end of our Summer term, and we'll bid farewell to some of our cohort who are taking their next big and exciting steps to big school or to school nursery. While we're always sad to see children leave, we also know this makes it an exciting time as we are able to welcome some new friends to our setting and enjoy watching them grow and develop with us.
We understand that, as a parent, choosing a nursery is one of the most important decisions you will make. You want a setting that shares your values, and that will nurture and support your child to achieve their best outcomes. We believe that every child is unique and special, and we tailor support to meet every child's needs as they grow and develop.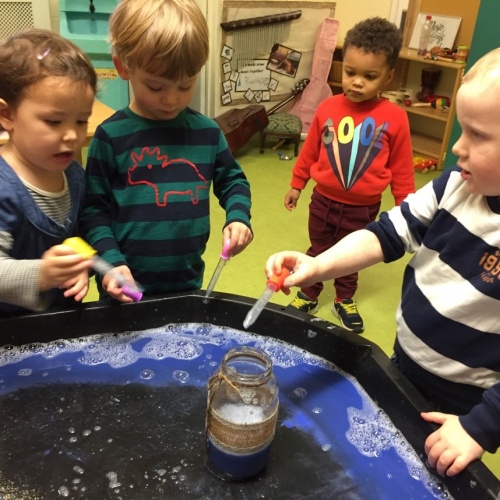 Our amazing team of qualified staff are committed to providing high-quality childcare and creating individual learning
opportunities for each and every child in their care. The management team and staff also provide an open-door policy and are there to support our children and their families with any concerns or support they may need.
Why don't you contact us today for one of our nursery prospectus-packs and to book in a visit to find out more.
We'd love to show you around our setting and welcome your child to our Tiny Toes Hertford family, so please contact Karina, our nursery manager, to arrange a visit.
Tiny Toes Hertford
Address: 41 Chambers St, Hertford. SG141PL
Email: [email protected]
Ph: 01992 589 020
Website: www.tinytoeshertford.co.uk
You can also find and follow us on
Facebook:@TinyToesHertfordDayNurseryandPreschool
Instagram: Handle @tinytoeshertford
Twitter: Handle @TTH_DayNursery