As a busy mum of 2 I know that I am not alone with sometimes struggling to keep my young children busy without reaching for screens all the time. It can often be a struggle in busy households to find simple but effective ideas that can be organised quickly without excessive cost. This is how I discovered local blogger Hannah's amazing webpage Playworth UK.
Hannah says "Keeping young children busy, and not causing chaos, can be a challenge at times but it doesn't need to be complicated. I know that in busy households (like mine!) activities for children need to be simple but effective, without the need for much preparation or expensive resources. Learning through play is my passion and I'd love to share with you how much they are learning through the simplest play ideas.
Young children are learning all the time, through every experience and every time they play. Their learning journey starts at home, so play is worth understanding.
All children develop at their own rate, and although the Early Years Foundation Stage curriculum monitors progress by age-related guidance, it is only a guide and some children will benefit from activities aimed at older or younger children; depending on their individual needs, learning style and interests. PlayWorth is for all children of all abilities and needs...I speak from experience when I say that older siblings will definitely want to get involved!"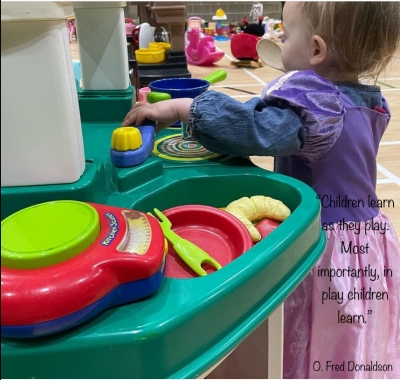 Hannah joined us last week for a quick interview to tell us more.
Hi Hannah thank you for agreeing to share some of your great ideas with our followers. Could you tell us a little bit about yourself?
Thank you Kayleigh. I am a fully-qualified and experienced Early Years teacher, but most importantly I am a mum to 3 children! I have always been passionate about the Early Years and how young children learn through play.

And what was the inspitation behind creating the playworth blog?
Usually play ideas and activities for young children and toddlers include preparation time and a long list of (sometimes expensive) resources... all to find that your child is interested for about 5 minutes! I have found myself over the years teaching my children through play just while we are out and about or just playing with toys at home; and I thought it would be a good idea to share that with others! Learning through play doesn't need to be complicated or take up much time, children are learning every time they play and through every experience. Play is worth understanding so that we can keep it simple but effective; one less thing for busy parents to spend time planning or preparing... so I'm hoping my blog can help!
How often can followers except new content and play ideas uploaded.
I will be sharing a new blog post at least once a week, which will talk about simple play activities and the learning behind them, and there will also be some other quick and easy play ideas shared regularly too.

And finally just for a bit of fun what is your go to simple activity with your little ones when out and about?
Numbers... it always comes back to numbers... they are everywhere! We look for numbers on signs, doors, ticket machines... and then we say what the number is, count up to that number, put that many fingers up, or sing simple number songs! You can always rely on a number hunt or song to distract from an incoming tantrum!
If you'd like to have a look at some of her amazing ideas you can check out three of her favourite blog posts below.
Cold weather, outdoor play ideas!
And her most recent blog post here.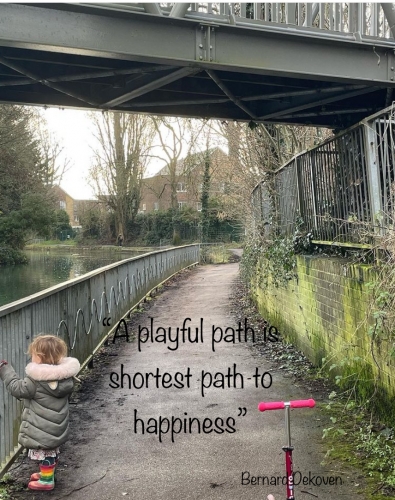 You can follow PlayWorth on Facebook and Instagram at playworth.uk or check out the blog here