A Greener Christmas- Lets talk Presents
Why
I have become increasingly aware of the abundance of waste and excessive buying that Christmas brings about now. At Christmas we produce 30% more waste than any other time of year and enough wrapping paper to paper all the way to the moon (Source here).
What
I have therefore decided to write a series of articles with idea of how we can all make small changes to help cut waste this Christmas, and also save ourselves a few pounds (which is never a bad thing) I am linking with various Hertfordshire businesses who are making their own pledges and providing suggestings or little swaps or changes we can all make this Christmas to make a difference. Am i asking you to all go zero waste- no! But am I asking Hertfordshire Parents to partake in A Greener Christmas and make a few small changes this christmas to reduce their carbon footprint and reduce some waste- yes.
Reduce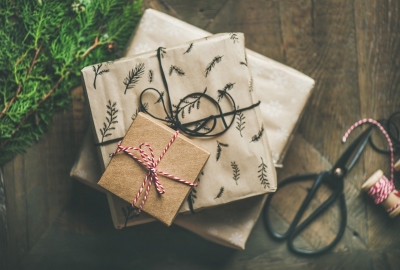 A few years back I made a Christmas list of every single person I needed to buy for that Christmas and was horrified when I realised it was 32 people. 32 individuals! Presents for aunts, uncles, friends, children of friends, it went on and on. I realised I was stuck in a cycle of reciprocal gifting, I wasn't enjoying the gifting process, I was buying because they were buying for me, I was likely buying things they didnt want or need and the whole process was producing waste and putting a financial burden on myself. So what we did was speak up and what we found is that most of those people were absolutely fine with cutting the gifting process, in fact many of them breathed a sigh of relief as their list shrunk in size.
Now thats not to say I don't enjoy gifting, I absolutely do, but when your list is that large you start to enjoy it less and I would far rather gift a present I know would be loved , than gift one destined to be passed on to the charity shops, unwanted and unloved.
Speak up: Make the first move, once you have potentially identified those who maybe you didnt need to gift to ,speak up, send a text or give them a call and ask if you can skip gifting this year.
Suggest an alternative : If you have a large group of friends maybe you could do secret santa, or all agree to donate to the food bank or make a small charity donation instead of buying mountains of presents. This year a group of us who had previously swapped to secret santa have dropped presents completely, instead we have arranged to meet up and go for a festive walk, have a coffee and let the kids play together in the park, we are gifting each other a long over due meet up with no obligations to buy presents, we are simply going to enjoy each others company. If covid has taught us anything its that its the people we missed last year not the presents.
Limit present buying : Be firm, often well meaning relatives who do want to gift, over gift. My mother is a prime example of this producing endlesss lovely Christmas presents every year for the grandchildren and so I usually have to set limits of how many presents she can buy, stick to one or two presents ( as opposed to a whole boot full- yes Mother I am looking at you!) so that I don't run our of storage space.
Reducing the number of presents you buy this year is one really simple way you can reduce waste this year.
Gift experiences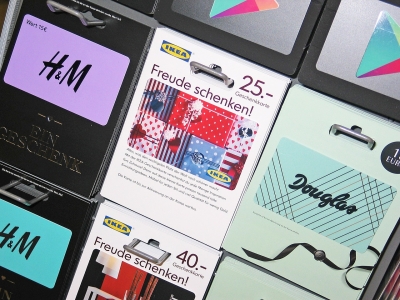 Another way to reduce waste is to gift experiences instead of package heavy gifts. Could you gift a gift card to the cinema, or buy your niece a horse riding lesson, a junior zookeeper experience, a photo shoot? Theatre tickets? All of which do not come with unnessercery packaging but do come with a lot of love and the opportunity to create memories, memories that will far outlast a plastic toy. The great thing about this is it also gives you the opportunity to cut costs. Could you gift your friend a night of babysitting ? Or an elderly relative who lives alone some homecooked meals for her freezer? Could you take your neices and nephews to play football over the park or the promise of a sleepover with hot chocolate and movies? A homemade voucher for a special visit the the musuems in london? The possiblities are endless.
Buying one less physical present and buying a gift voucher instead is one really simple but effective way of reducing waste this year.
Shop Local and Shop smart.
So you have cut your present list to a more managable amount and perhaps decided to gift one or two people an expereince rather than a physical gift but what about those you do still want to gift for , can you make any other changes to reduce your carbon footprint and reduce waste? The answer is of course yes.
This christmas why not try and shop local and shop smarter.
Hit the highstreets, heaven knows they need some love this Christmas. Visit small independent businesses, got a toy to buy why not consider local small independent online business After Alice Ltd. or visit one of the local zero waste shops to source some wooden stocking fillers or a stand alone toiletry instead of a package heavy gift set. We have a range of local small business you could browse from here.
In my experience the temptation to buy a prettily packaged item such as purfume with accompanying toiletries may be strong but actually finding out which purfume the receiver actually likes and gifting just a larger singular bottle of that is a far more sensible and greener choice.
And of course don't forget to visit the preloved shops, local facebook pages and charity shops.There are some real bargains to be found! I recently picked up £80 worth of Scooby Doo stuff for just £15, my 3 year old won't care or even notice its not in the packaging.
I hope you've found some of these suggestions useful, you don't need to attempt all of these, or even any of them , we are producing various different blogs on wasy to be a little greener this Christmas so perhaps if reducing presents isnt for you you may be able to go a little greener in another way.
If you've any other suggestions let us know.
Thanks for Reading
Kayleigh